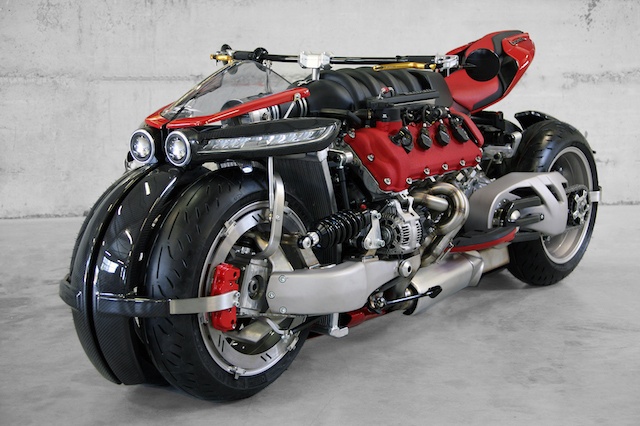 Have you ever looked at high-end sport bikes and felt that they weren't "extreme" enough? Well then take a look at Ludovic Lazareth's latest creation, the LM847. Unveiled at the 2016 Geneva Motor Show this motorcycle is unlike anything we've ever seen before, and it's probably the craziest motorcycle out there. Why? Well not only does it have four, yes, four wheels, it's powered by a V8 engine taken directly from a Maserati.
Now most conventional motorcycles are powered by your standard L-Twin engine or something comparable, but the LM847 isn't a conventional motorcycle at all. To start, the four-wheeled bike is made largely out of carbon fiber, aluminum, and even glass. Those four wheels allow the bike to quite literally tilt into turns by a factor of some 30 degrees. So in terms of premium materials and crazy features, it checks all of the boxes out.
But the most impressive thing about this bike is it's engine. The LM847 was constructed around a 4.7-liter V8 engine that was taken directly from a Maserati. Maserati usually uses this engine in their Quattroportes and GranTurismos, and I don't think they ever could have imagined it being used in a motorcycle. According to the French bespoke motorcycle builder, the reason he did this was because he liked the way the engine looked. No, seriously.
That large V8 manages to pump out 470 horsepower at 7,000 RPM, which is absolutely insane for a motorcycle. But then it just gets even crazier. Instead of a traditional gearbox, Ludovic Lazareth opted for a single-speed final chain transmission. Now unfortunately there's no official word as to how fast this bike is able to go, but we imagine that it's quite a lot. You'll have to be extremely daring to operate a motorcycle this large, heavy, and powerful, but if you happen to have around $217,000 dollars, then you can buy one for yourself and let us know. Just be sure to wear a helmet…and maybe body armor.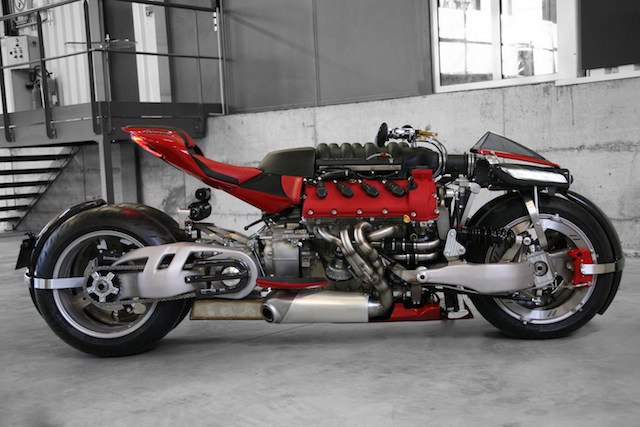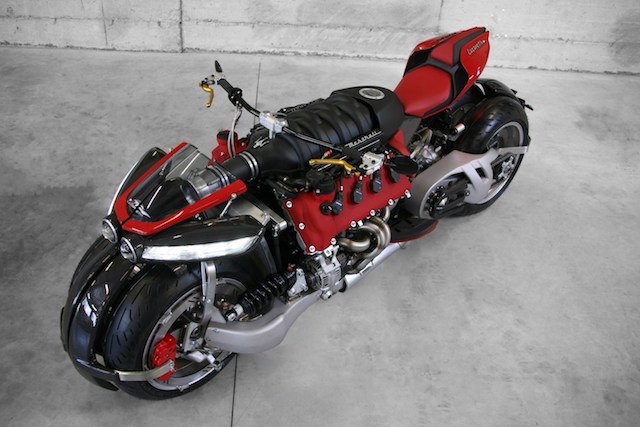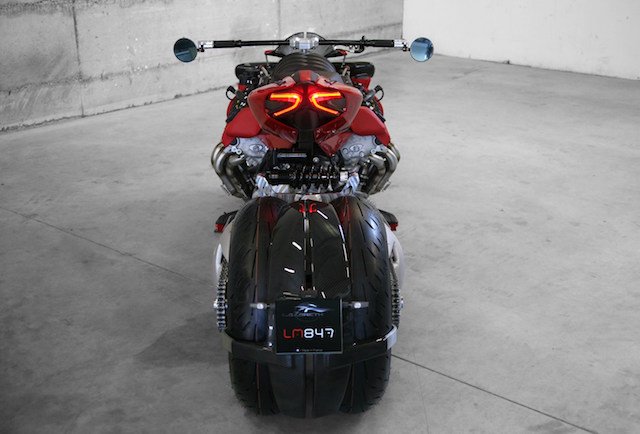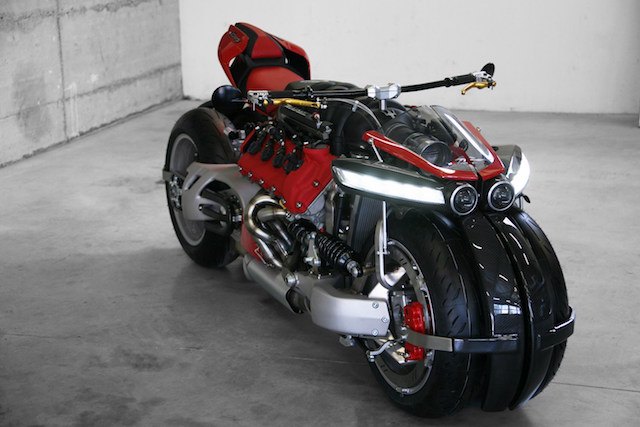 Photos from Lazareth