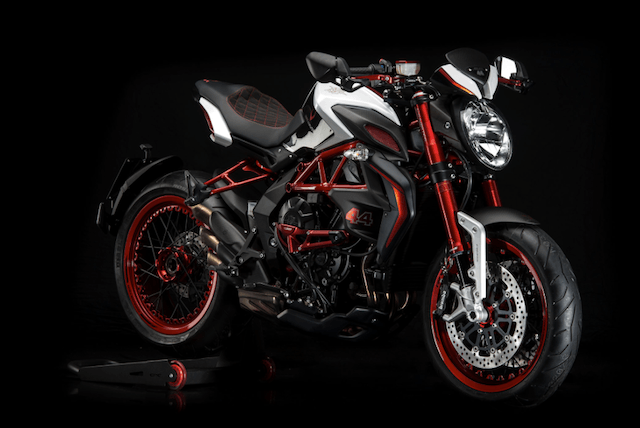 What happens when one of the best Formula One drivers alive teams up with an Italian motorcycle company to create a high-end superbike? Well nothing short of amazing that is. Lewis Hamilton, three-time Formula One World Champion who drives for Mercedes, has designed an incredible superbike for MV Agusta. It's aggressive, bold, and extremely fast, much like Hamilton himself. Meet the Dragster RR LH44.
MV Agusta is a premium Italian motorcycle brand that specializes in sport and racing motorcycles, and this new bike is something else. The Dragster RR LH44 (Lewis's racing number is 44), features a host of high-end materials and features that make it quite special. It features an Alcantara quilt riding seat, multiple parts (handlebars, brake pump cover, etc.) made from Ergal (a high-end aluminum alloy), red detail work, Pireli tires, a body made nearly entirely from carbon fiber, and a gorgeous matte 3K finish, among other features. The bike is, at least in my opinion, extremely good looking and it just feels like a superbike (seriously, look at that exhaust).
The Dragster RR LH44 is powered by a 798cc in-line three-cylinder engine that delivers a total of 140 hp at 13,100 rpm. If you know a thing or two about bikes, well, let's just say you'll want to wear a helmet on this speed demon. In total, MV Agusta will only be producing just 244 examples, all of which will also be autographed by Lewis Hamilton. The Dragster RR LH44 retails for about $26,144 dollars and is available to order at select MV Agusta dealers worldwide.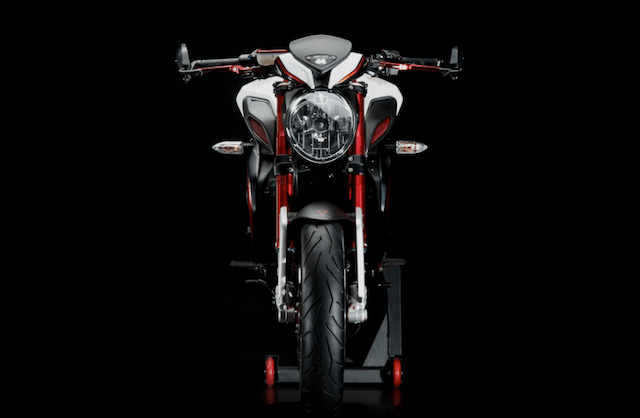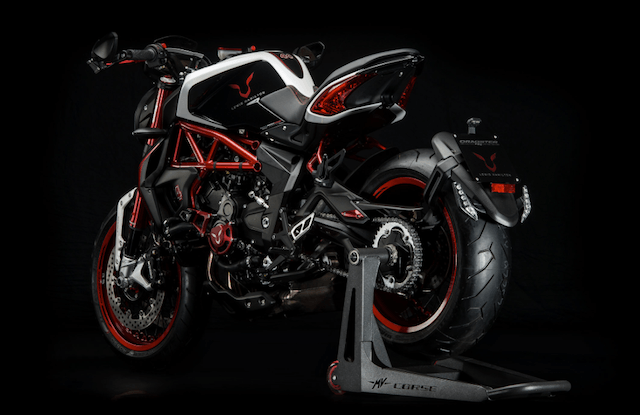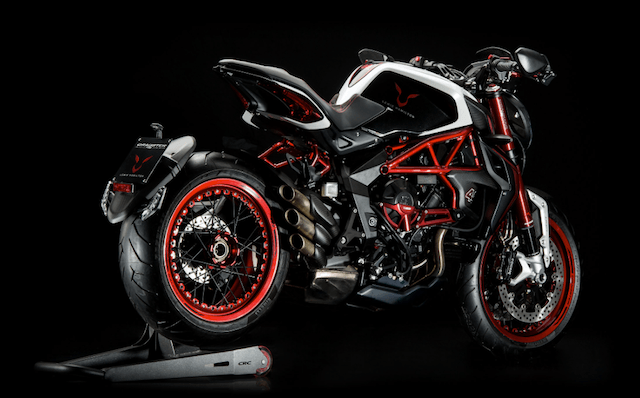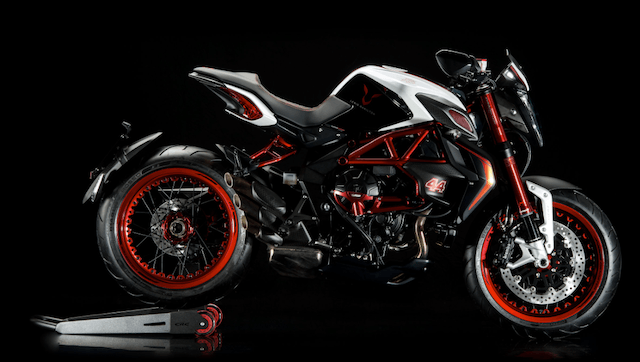 Photos from MV Agusta