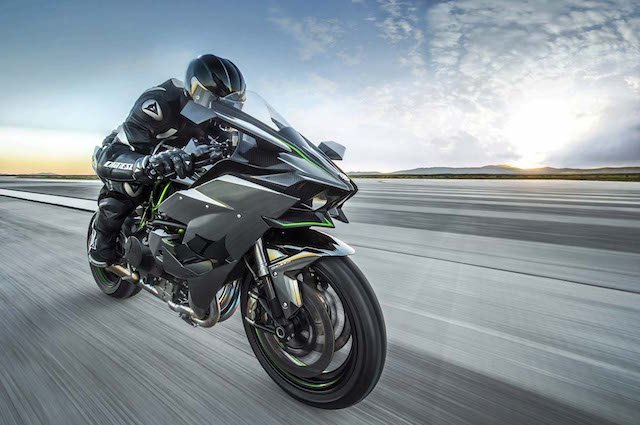 Motorcycles, while not for everyone, have long been a very popular means of transportation. I would argue most motorcyclist ride a bike because they love riding motorcycles, rather than just using it to go from point  A to point B. While motorcycles are obviously dangerous, they are actually very affordable vehicles to own. New bikes from Kawasaki or Harley-Davidson won't break your bank like a car would, however that doesn't mean motorcycles don't get expensive. Like all consumer goods, motorcycles can sell for absurdly high prices, so let's take a quick look at some of the most expensive new motorcycles that are on the market today.
Photo from Kawasaki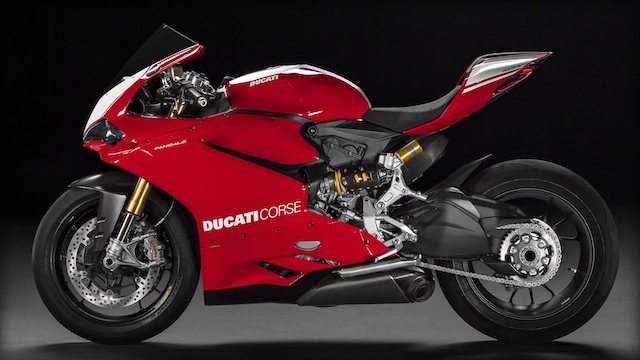 The Ducati Panigale R – $33,995
When it comes to Italian motorcycles and sportbikes in general, Ducati is a tried and trusted name. Their Panigale R is one of the most expensive bikes you can buy new these days, with its base price of $33,995 dollars. It's a superbike that was constructed with racing in mind. The Panigale R features a 1,198cc Superquadro L-Twin engine that offers 205 hp @ 11,500 rpm, an aluminum monocoque chassis, a titanium exhaust system, ABS, differing riding modes, titanium connecting rods and valves, a GPS, and more. This is a high-end racing bike by all regards, and an expensive one at that.
Photo from Ducati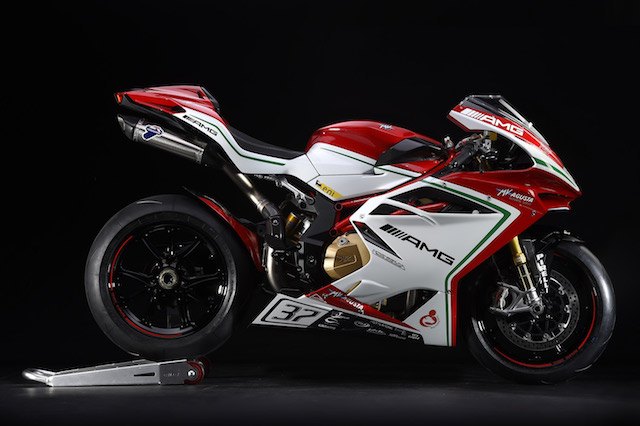 The MV Agusta F4 RC – $40,000
MV Agusta is an Italian motorcycle company that specializes in racing bikes, and their F4 RC is a high-end supersport bike that was created with racing specifically in mind, quite like the previous bike on our list. It has a powerful, 998 cc four-cylinder DOHC engine that delivers 212 hp @ 13,450 rpm which allows the bike to top out at speeds of 187.65 mph. The F4 RC has all the high-end racing specs that you'd expect on a $40,000 motorcycle: it has an aluminum-alloy frame, a titanium exhaust system, and advanced on-board electronic computer system, ABS, floating disk brakes, carbon fiber body parts, a six-speed constant mesh gearbox, and more.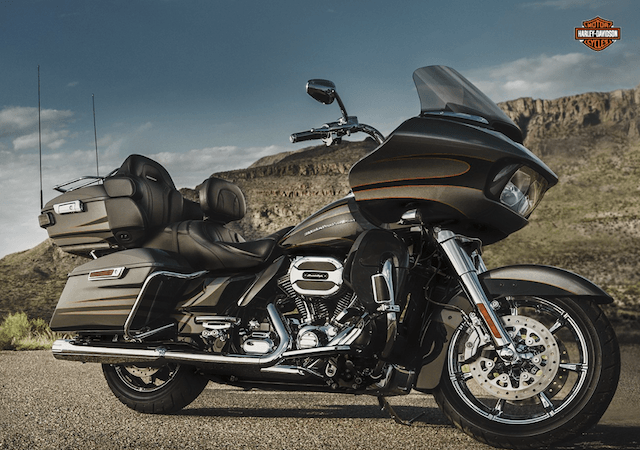 The Harley-Davidson CVO Road Glide Ultra – $40,299
The Harley-Davidson CVO Road Glide Ultra is a super high-end touring motorcycle which is the first factory produced, unmodified Harley that costs over $40,000 dollars. This is what a "luxury" motorcycle looks like. It features a 1,801 cc ohh V-Twin engine, a plethora of saddle bags, two comfortable seats, a large wind guard, a surround sound system, ABS, a GPS system, Bluetooth capabilities, cruise control, two large LED headlights, an electronic control system, heated hand grips, and more. The CVO Road Glide Ultra is one of the most put-together luxury touring motorcycles on the market today, and with that comes a very steep price tag.
Photo from Harley-Davidson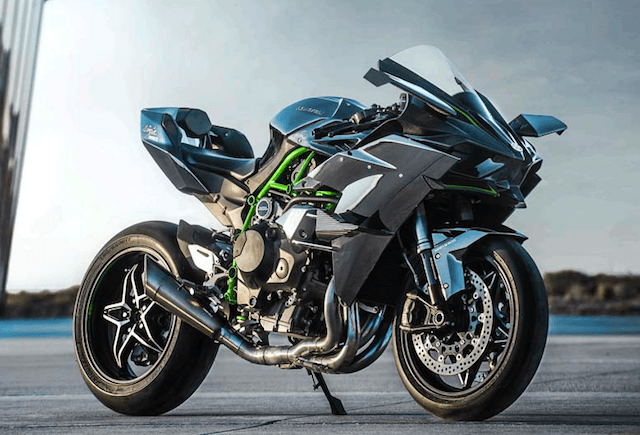 The Kawasaki Ninja H2R – $50,000
Kawasak's Ninja H2R is a track-only variant of their most powerful Ninja, and they describe the bike as a "hypersport" motorcycle. Essentially the Ninja H2R is the result of when motorcycle engineers push everything to the limits. Apart from the high-tensile steel frame, the bike is made almost entirely from carbon-fiber and titanium. It has an advanced electronic control system coupled with an aggressive and aerodynamic design that make this bike a beast. But the largest selling point of this bike is its engine. It has a supercharged 998 cc in-line, four-cylinder engine that delivers an unprecedented 310 hp in total @ 14,000 rpm. This is a motorcycle that makes high-end supercars look like go-carts. Sure, you can't drive it legally on the roads, but its one of the fastest motorcycles on the market today…and one of the most expensive.
Photo from Kawasaki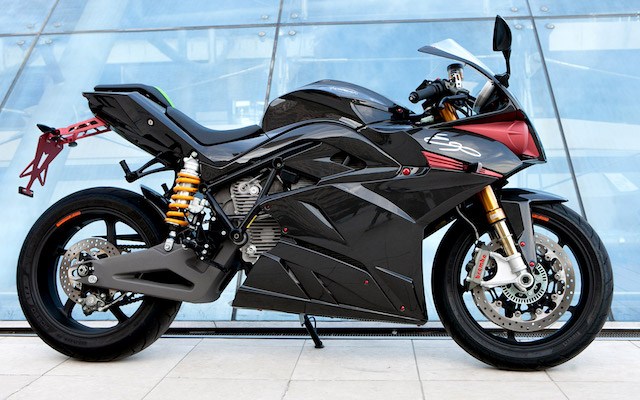 The Energica Ego 45  – $68,000
Founded in 2014, Energica is a small Italian motorcycle manufacturer that specializes in the production of electric motorcycles. Their EGO 45 Profile is one of their more expensive motorcycles and it's also one of the more impressive all-electric bikes currently on the market. The bike combines features seen on high-end sportbikes like a tubular trellis frame, an electronic control system, carbon fiber parts, and even 3-D printed parts with the insane power that electric engines offer. It's electric motor delivers 136 hp in total and can reach speeds of 149 mph (it's electronically limited at that speed). Combine all those features together and you've got an expensive motorcycle on our hands.
Photo from Energica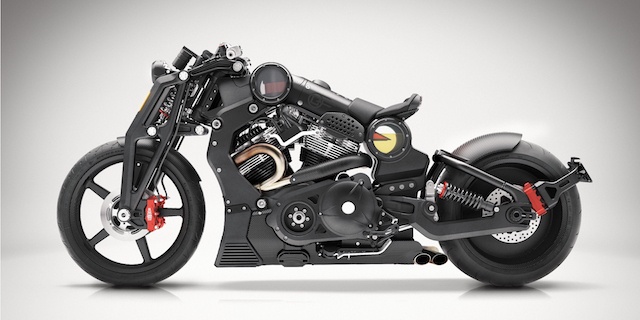 The Confederate G2 P51 Combat Fighter – $119,500
Confederate Motorcycles is a small American company that specializes in the design and creation of high-end, handmade, limited-production, semi-bespoke motorcycles. They are akin to brands like Pagani, and their G2 P51 Combat Fighter is quite the motor vehicle. Only 61 units in total will be produced, but they are easily some of the coolest motorcycles I've ever seen. The bikes design immediately draws you in and you just know that this isn't an ordinary motorcycle, rather a "functional" work of art. The entire bike and engine are made from CNC machined aerospace-grade billet aluminum which makes it extremely strong and lightweight. The engine is a Confederate designed big block V-Twin engine that delivers over 200 hp and 170 ft-lbs of torque, which is a lot of power for a bike that weighs some 500 pounds. It's a progressive machine made from high-end materials from a small brand that's making only 61 units in total. That's why it costs $119,500 dollars.
Photo from Confederate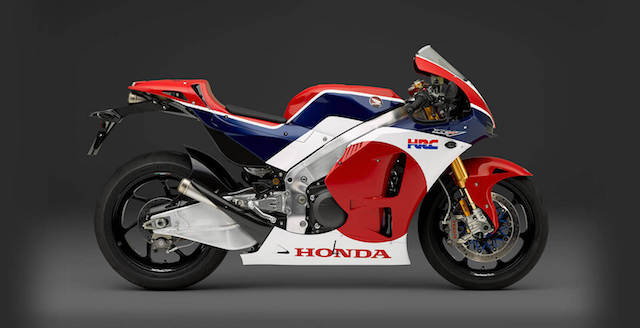 The Honda RC213V-S – $184,000
The RC213V-S is Honda's street version of their highly-successful RC213V MotoGP motorcycle that has won a few world championships. Essentially Honda took a high-performing racing bike and fiddled with it enough so you can just barely ride it on the road legally. It has a 999 cc DOHC V-4 engine that pumps out a lot of power, however that power is limited on where you buy the bike. If you're in the USA, it'll offer you 101 hp in total. If you're in Europe you can opt for the "Sports Kit" and the bike will deliver some 212 hp in total while the standard model offers 156.8 hp.
Photo from Honda/rc213v-s.com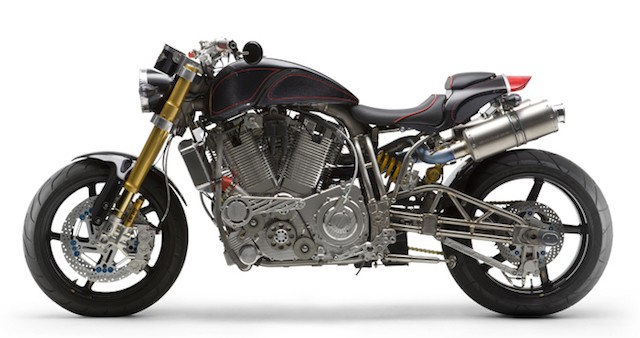 The Ecosse Moto Works Fe Ti XX – $300,000
At $300,000 dollars, the Fe Ti XX from Exosse Moto Works is the most expensive motorcycle on the market today. They are a small American company based in Denver that are quite similar to Confederate Motorcycles. There are three motorcycles within the Fe line, with the Fe Ti XX being the most expensive one. The entire chassis and exhaust system are made from titanium, the wheels and body parts are made from carbon-fiber, it has a MotoGP Öhlins suspension, and many other high-end features seen on bikes that cost as much as Ferraris. At its heart is an absolutely absurd 2,100 cc 45-degree supercharged V-twin engine that offers well-over 200 hp. It's made from some of the most expensive parts you can put on a motorcycle, it has an extremely powerful engine, and apparently they will only be producing just 13 examples of the Fe Ti XX in total. Add those facts up, and you've got a $300,000 machine on your hands.
Photo from Ecosse Moto Works