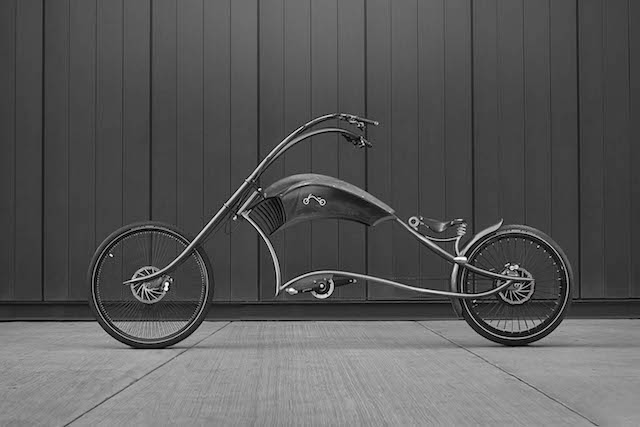 Electronic bicycles are one of the hottest new products, as they are ideal for dense urban travel. The e-bike is perfect for navigating city streets, and some are actually quite interesting like the Archont Electro from Ono Bikes. This chopper-styled bicycle is a custom electronic bike from the Serbian company, and it certainly will turn some heads.
The Archont Electro is all about combining style and function into a premium electronic bicycle unlike any other. The bicycles are built-to-order by Ono Bikes and come in a range of different sizes. The smallest is 8.5-feet long, the medium sized bike is 9.1-feet long, while the largest is an astounding 9.8-feet in length.
All of the models are made from stainless steel and feature standard bicycle pedals. The bike is fairly heft at 121-pounds as well. Additionally the Archont Electro is equipped with a a 7-Kw electric battery and a 72-volt battery. On a full charge the Archont Electro can travel 61.5-miles and it can hit speeds of nearly 50 mph.
Now the Archont Electro from Ono Bikes might not be the practical electronic bicycle that the world needs, however it is easily one of the coolest e-bikes around. While it is long and fairly hefty, it can go surprisingly fast. It may not be for everyone, especially given the nearly $11,000 price tag, however it's probably the most artistic and stylish electronic bicycle in existence.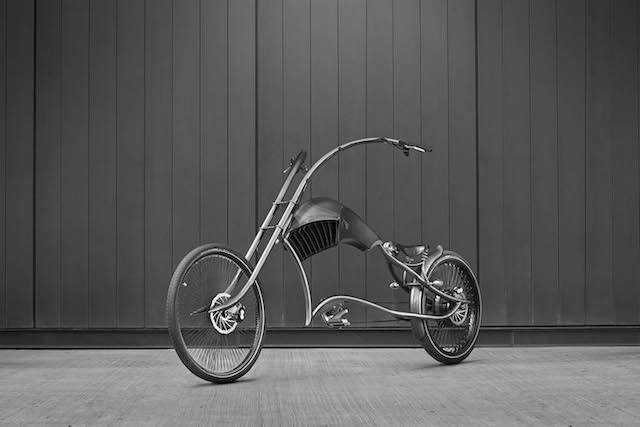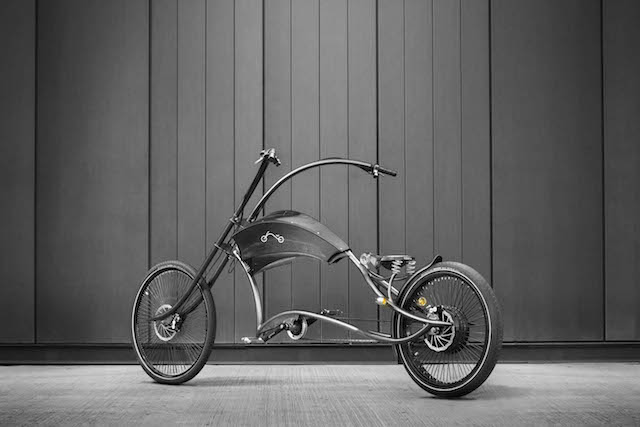 Photos from Ono Bikes