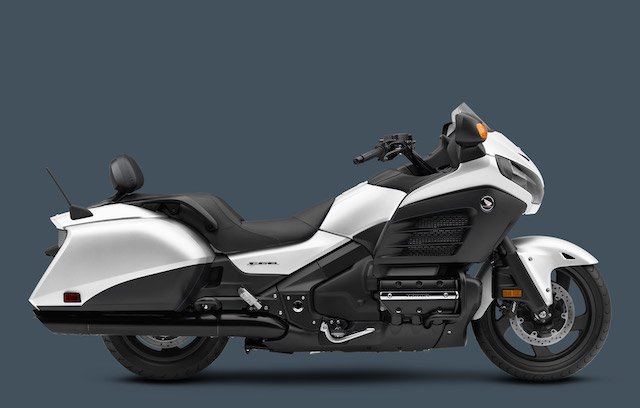 The Japanese automobile giant known as Honda is one of the largest motor vehicle companies in the world and they produce a large range of different motor vehicles. Honda makes everything from cars to engines for boats, and that includes motorcycles. Over the years Honda's bikes have grown in popularity and the brand has successfully established themselves as the largest motorcycle producer in all of Japan. Honda's motorcycles are know for their affordability, reliability, and their diversity. While their sport bikes are some of the most popular, Honda makes everything from cruisers to off-road adventure bikes. But which ones cost the most? Here we will take a quick look at the ten most expensive motorcycles that Honda currently sells.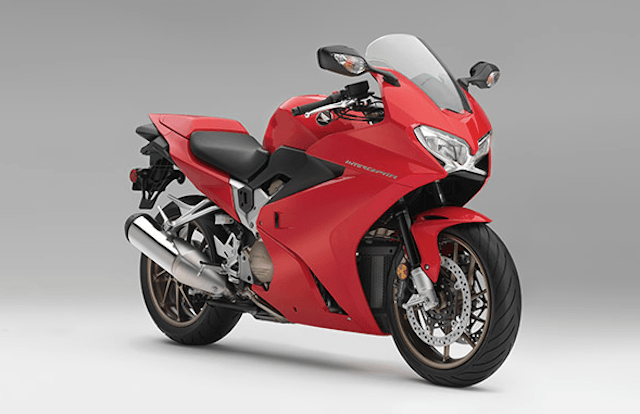 10. The Honda Interceptor – $12,499
Honda's Interceptor is one of the brands more "formidable" sport bikes, and is marked as a bike "for experienced and mature riders". The reason is that this is a 496 lbs bike without fuel that's packing a 782cc four-stroke V-4 engine. The Interceptor is capable of accelerating from 0 to 60 mph in just 3 seconds flat and it can complete a quarter mile in under 12 seconds. Those speeds are seen on the Ferrari's and Lamborghinis of the world, so like Honda says, the Interceptor is not for the faint of heart.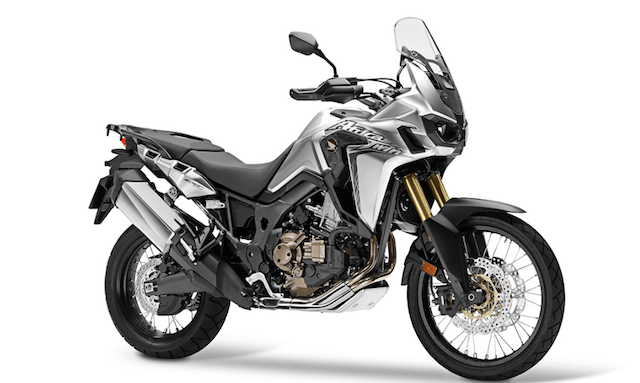 9. The Honda Africa Twin – $12,999
Next up we have the Honda Africa Twin with its base price of $12,999 dollars. The Africa Twin is an adventure motorcycle meaning that it is a bike intended for long journeys that take place both on- and off-roads. This is a bike that one would take to the Dakar race or to navigate across Siberia, for example. This motorcycle has a 998cc four-stoke Parallel Twin engine, a 6-speed manual transmission, on- and off-road driving modes, and a 4.96-gallon fuel tank among other features. The Africa Twin is about endurance, reliability, and being able to handle whatever you throw at it (river crossings, mud roads, etc.).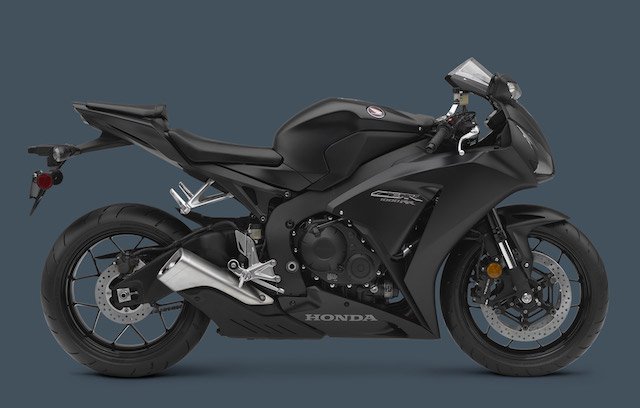 8. The Honda CBR1000RR – $13,999
For 99.9% of potential Honda motorcycle buyers, the CBR1000RR is the brands flagship supersport motorcycle. A step up from their sports line, Honda's supersport bikes are even faster. The CBR1000RR is all about acceleration, speed, racing, and having 152hp at 10,435 rpm. It's one of the companies most popular racing bikes, and its sure to please all of the speed demons out there. With its 999cc inline four-cylinder engine, you should be able to reach speeds of nearly 180 mph and you'll be able to accelerate to 60 mph from a starting position in 2.6 seconds. If you want a Honda and want to go fast, this is the bike for you.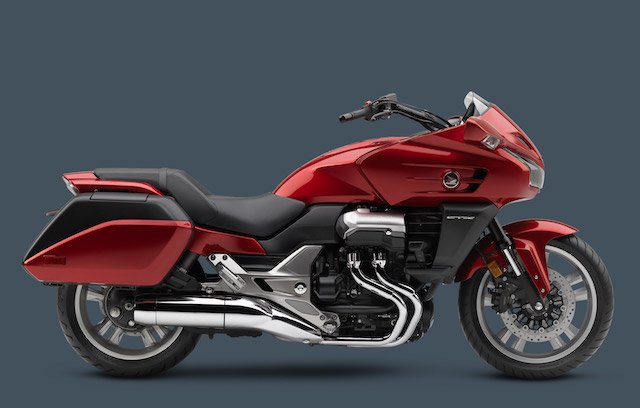 7. The Honda CTX1300 – $15,999
The CTX1300 is one of Honda's mid-ranged touring motorcycles, and has all of the qualities you'd want in a bike to take across the country. Touring motorcycles should be about comfort, practicality, ease-of-use, and are capable of carrying small amounts of luggage. The CTX1300 is exactly that. It has a 1,261cc V-4 engine that sounds as good as you'd imagine (that low-end torque goodness) and a 5.1-gallon fuel tank allowing you to ride almost 200 miles on a single tank. The CTX1300 is also constantly praised for how easy it is to ride. Additionally the bike has many "comfortable" features like a Bluetooth audio system, anti-lock brakes, traction control, self-cancelling turn signals, and integrated saddle bags that make this bike perfect for long motorcycle trips.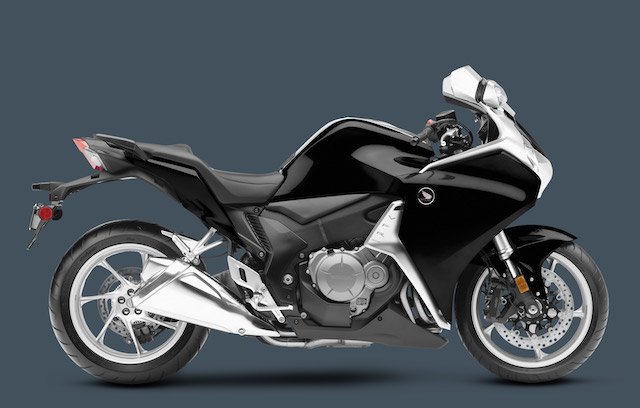 6. The Honda VFR1200F – $15,999
At $15,999 dollars, the VFR1200F is Honda's flagship sport bike. However it's best to think of this motorcycle as a sports-touring bike, as it offers most features seen on sport bikes and then a few features that touring motorcycles offer. It's 1,237cc V-4 engine offers more than enough performance and coupled with it's dual-clutch transmission and F-1 paddle shifters, this bike is a blast to ride. However unlike many sport motorcycles, the VFR1200F has room for saddle bags. So if you want to take a road trip and go really fast, this bike is a great mix of the two.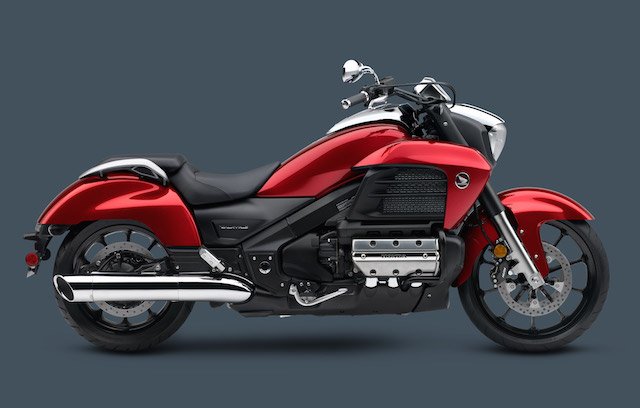 5. The Gold Wing Valkyrie – $17,999
Honda's Gold Wing line contains their flagship cruising and touring motorcycles, and they make up some of the most expensive bikes from the brand. At $17,999 dollars, the Valkyrie is the cheapest Gold Wing you can buy new. It's intended to be Honda's classic "American" bike, which basically means its a massive bike with an equally large engine that delivers all the low-end growl that you could ever want. Their Gold Wings are essentially Honda's Harley-Davidsons. I suppose that's a "sin" to say, but it's basically the truth. The Valkyrie is rocking a 1,832cc horizontally opposed six-cylinder engine, which is one of the more interesting engines used on bikes. The bike weighs something like 752 lbs, so it's not exactly "fast" per se, although it's not supposed to be really. It offers most modern amenities found on a motorcycle, and it looks really cool as well. For those seeking a classic cruising bike with a massive engine, the Gold Wing Valkyrie is a good place to start.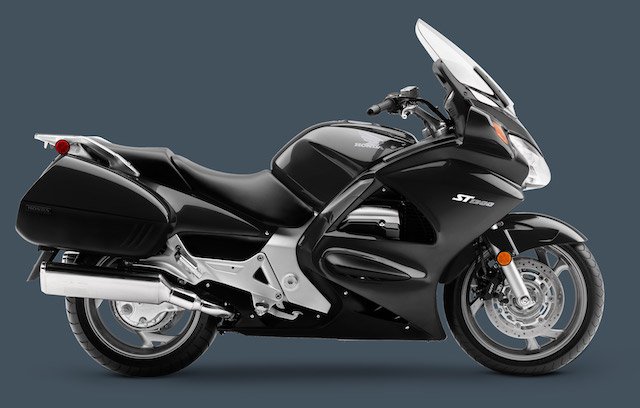 4. The Honda ST1300 – $18,230
The ST1300 is a touring motorcycle that's a step up from the CTX1300. The bike incorporates the same 1,261cc V-4 engine seen on the CTX1300, but has a few added features. It has a larger frame, bigger and more bountiful saddle bags, a larger windscreen, ABS, a race-oriented chassis, a bigger 7.7-gallon fuel tank, balance shafts, a traction control system, and more. While the heart of the ST1300 is similar to the CTX1300, the ST1300 has more features giving you more room to work with.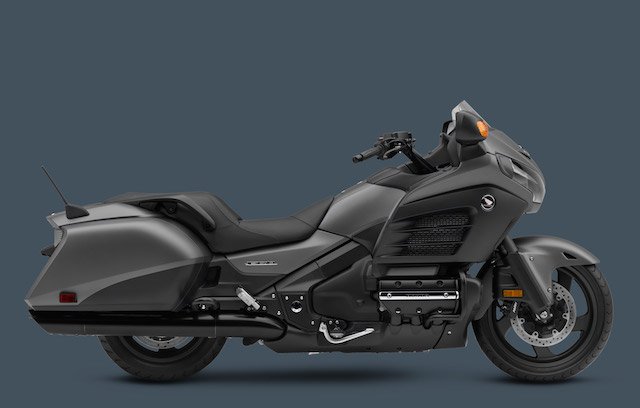 3. The Honda Gold Wing F6B – $20,499
At $20,499 dollars, the Gold Wing F6B is the third most expensive bike that Honda currently sells. It's marketed as a touring motorcycle and it's a step up from the Valkyrie. The F6b uses the same 1,832cc horizontally opposed six-cylinder engine that's seen on the Valkyrie, but most of the similarities end there. This is a "luxury" motorcycle in every sense of the word, and it offers many desirable features. It has an advanced control system, heated handlebar grips, a glovebox within reach, 22-liters of saddle bag storage, an adjustable suspension, cruise control, an audio system with surround sound, and more. It's basically the Valkyrie with more features that allows the F6B to offer riders a better driving experience, especially for long road trips.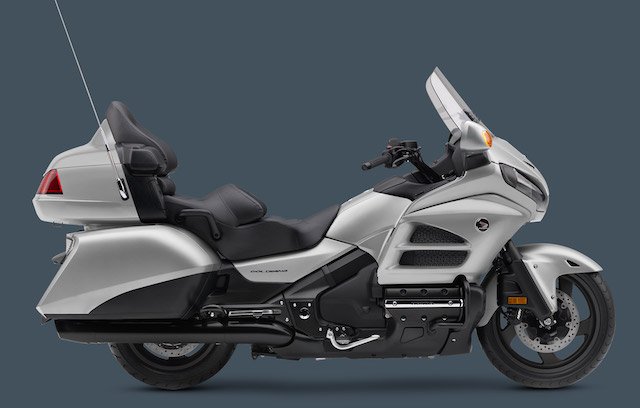 2. The Honda Gold Wing – $23,999
The regular Gold Wing serves as Honda's most-expensive touring bike and is meant to serve as one of their flagship bikes. Like the previous two iterations of the Gold Wing on our list, the classic Gold Wing uses the same engine, it just has even more features. Here we seen even more saddle bags, a larger windscreen, a legitimate seat for a second passenger, a navigation system, XM radio, live weather features, cruise control, heated handlebar grips, a heated seat, ABS, a tire pressure monitoring system, and even an airbag. In terms of luxury motorcycles, the Honda Gold Wing is one of the best. It's packed with features, easy to ride, and has plenty of room for luggage allowing you to take that road trip of your dreams.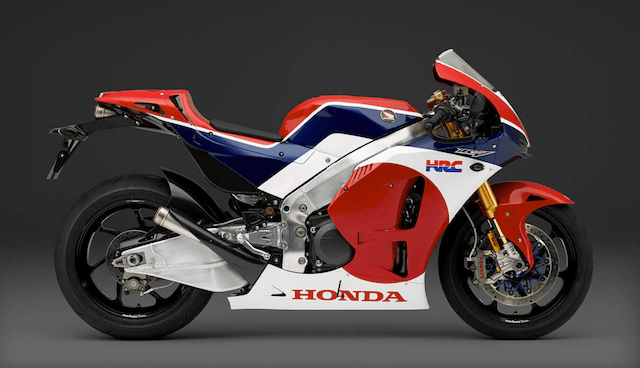 1. The Honda RC213V-S – $184,000
I mentioned earlier that the CBR1000RR was the flagship supersport motorcycle for 99.9% of potential Honda buyers. For the other 0.01%, there's the RC213V-S: Honda's most expensive motorcycle at $184,000. That's the kind of money you spend on an Aston Martin, not a motorcycle. The RC213V-S is a production motorcycle that's basically one of the fastest bikes you can ride on the road. It's essentially a street-legal MotoGP bike, and draws upon Honda's h2 MotoGP and motorcycle racing heritage.  This is the street version of the RC213V, which took the MotoGP title in 2013 and 2014. The bike features a 1,000cc V-4 engine that delivers 159 hp in total, however that is sadly limited to 101 hp for the United States. And then there's an optional sport kit that takes it up to 215 hp, making it an absolute monster. But as you guessed it, that's not available for American markets. With it's all-aluminum frame and carbon-fiber body parts, the RC213V-S is also extremely light. This bike was just recently launched, so we are still waiting on official performance results, but Honda tells us that this bike delivers MotoGP levels of speed. If that proves to be true, that means this will be one of the fastest motorcycles you can buy. The RC213V-S is more-or-less a rich mans toy, but it's a cool toy none the less. But at $184,000 dollars, not only is this Honda's most expensive bike, it's also one of the most expensive motorcycles in the world.
Photos from Honda