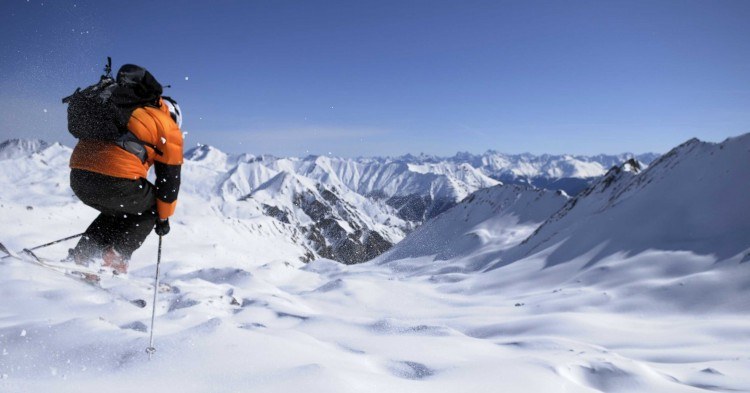 Located in France within the Isere region, Alpe d'Hueze has for the past eight decades played host as one of France's premier skiing resorts and gathering place of fellow enthusiasts. It has become a well known site for those looking to visit the nearby community of Grenoble as well as those that are looking for impressive runs to ski and a superior experience in outdoor entertainment.
The resort is located at 4,100 feet above sea level and is situated on a mountain pasture in the Central French Alps. It features 135 Alpine pistes and well over 80 lifts, which gives a very good idea of just how expansive the resort truly is. For decades it has been a very popular site to visit either for skiing or just a pleasant vacation getaway for those who can afford the luxury. Just recently it was given one of the highest honors any resort could possibly ask for.
Accolades
Well before its current and well-earned status as Best Ski Resort for 2017, Alpe d'Huez was a well-known location thanks to its role in hosting the 1968 Winter Olympics bobsleigh event. It is also a well known stopping point of the Tour de France and has been since the early 1970s, roughly two decades after it was first included in the famous race. This impressive site has been host to many its long years of service, and has provided a picturesque and impressive level of satisfaction to its many guests.
To be honored as the absolute best ski resort in all of Europe is indeed an honor that Alpe d'Huez seems to have been holding its breath for these last few decades. The popularity of the resort had been waning since around the 1970s and 1980s, their numbers dropping for several years as other resorts began to experience a decided increase in their number of visitors and accolades. Thanks to a massive investment and the inclusion of many new and exciting perks over the years however this popular resort has once again taken its place as one of the most impressive and absolutely best locations to visit during the winter or summer.
Thanks to the 58,000 votes that were received from visitors hailing from 92 different countries that had visited the resort, the decision to award Alpe d'Huez with this prestigious honor was granted just over 9,500 votes, managing to eke by other resorts such as La Plagne, Courchevel, and even Kitzbuhel which is located in Austria and Gstaad which can be found in Switzerland. In a country where skiing is considered to be one of the favored pastimes, simply being nominated for such an honor is all but expected, but to win is a true mark in favor of the resort that is nothing less than inspiring.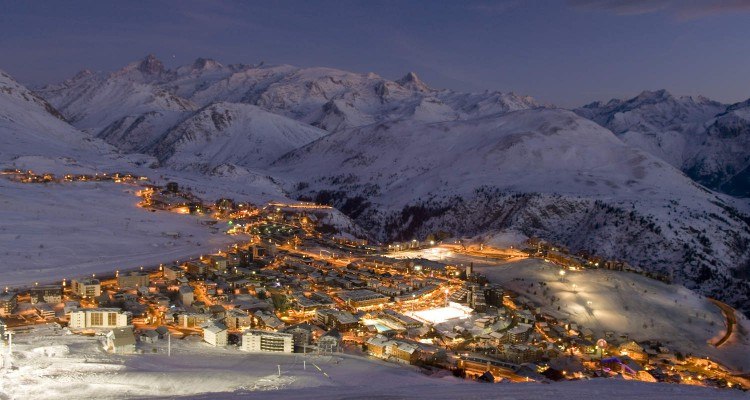 While Americans and other countries might prize themselves on their resorts and their knowledge when it comes to skiing and winter sports, there is no doubt that Europe and its many different countries have helped to introduce and revolutionize the sport in a way that cannot be discounted. Resorts in Europe are commonly granted a certain charm and old world feel that is granted by the simple fact that when it comes to history, elegance, and old world luxury, few do it better than the French.
Alpe d'Huez is a true modern wonder that has been upgraded and redone for many years to add to and maintain its appeal to its guests. It has revamped a few times to keep up with the other resorts, and for the most part has done exceedingly well. As of now however it can be easily said that it is still a true contender amongst resorts, and will likely only get better as time goes on. This is not bound to be a one and done deal in the eyes of those who are striving to keep the resort's reputation strong. There are already plans in the works to keep improving the resort and offering more and more excitement and luxury as the years roll on. An investment of nearly E350 million Euros will continue to help build the resort's reputation for elegance over the next five years. This will undoubtedly expand not only the accommodations that the resort has to offer, but the available ski area as well.
Conclusion
Few if any know how to promote excellence along with luxury like the French do, and in doing so they have proven time and again that no matter the cost, they are a step above many. Alpe d'Huev is a resort that is a step above others not only because of the prestigious award it has received, but because it is willing to please its guests in ways that other resorts simply can't match.
Related Articles
http://worthly.com/luxury-goods/check-50000-skis-made-14k-gold-8000-year-old-wood/
http://worthly.com/most-expensive/five-of-the-most-expensive-ski-resorts-in-the-world/
http://worthly.com/most-expensive/hotels/expensive-colorado-ski-resorts/