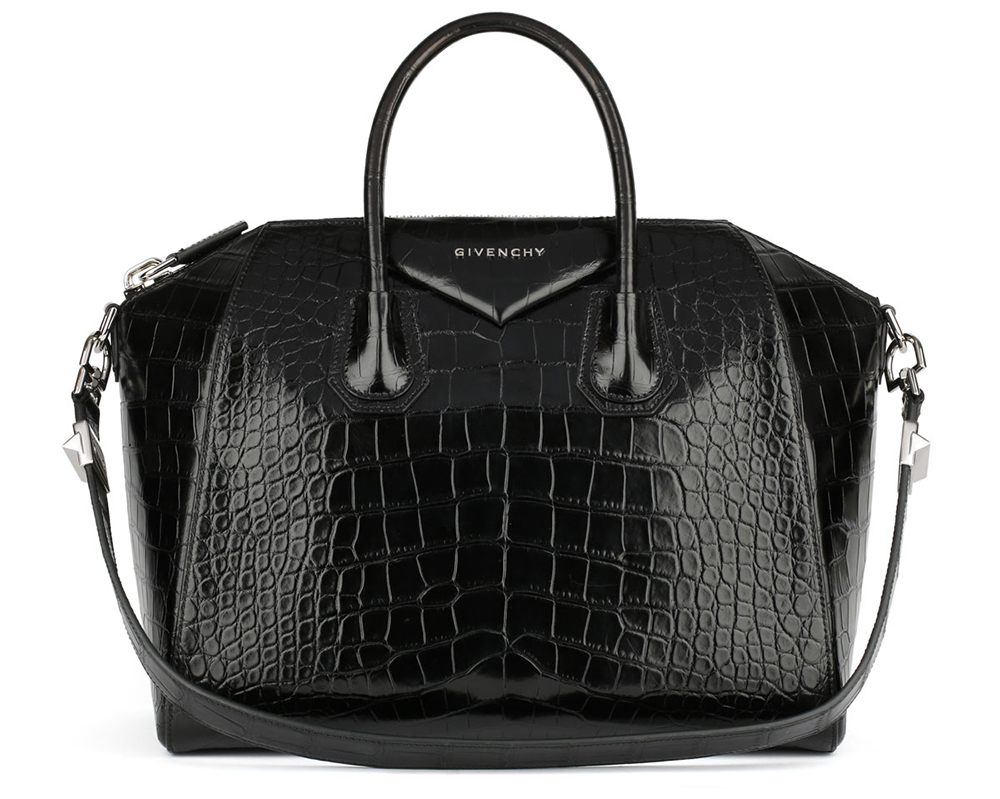 Givenchy is another luxury fashion brand that offers perfumes, clothing, accessories, cosmetics; but their specialty is in handbags. The Paris located company was founded back in 1952 and has since become a subsidiary under the Louis Vuitton Moet Hennessy umbrella. The luxury handbags that Givenchy are constantly releasing are made from the highest quality materials and will end up costing a lot if customers want to get their hands on one, considering their most expensive, 2014 Alligator Bag, costs about $36,000.
The bag hit the market very recently and is getting lots of attention for its price and style. Despite being a large $36,000, the bag is made from premiere alligator leather and offers a great combination of style, size, and storage space for customers. The bag is similar to other luxury companies handbag models but actually costs around $7-8,000 more than competitors.
The Givenchy bag has been the most expensive of this year, beating out the prices from spring and fall collections of all other major luxury fashion companies. The success of the handbag with such a high price point reveals how much money is being shoveled into the luxury fashion industry. People are willing to pay top dollar for the top name brands that offer the best quality products. Knowing about the latest products to hit the market and showing off when you have them is a big deal to people that can afford it.
The Givenchy Alligator handbag will be hitting the market soon and can even be pre-ordered through Neiman Marcus. The exact cost of the handbag is $35,900, but customers are receiving one of the most highly valued luxury bags to ever hit the market. The quality should ensure that the handbag holds up through plenty of use, although for how expensive it is, one might want to put on display in their home.
Photo via Lady LV