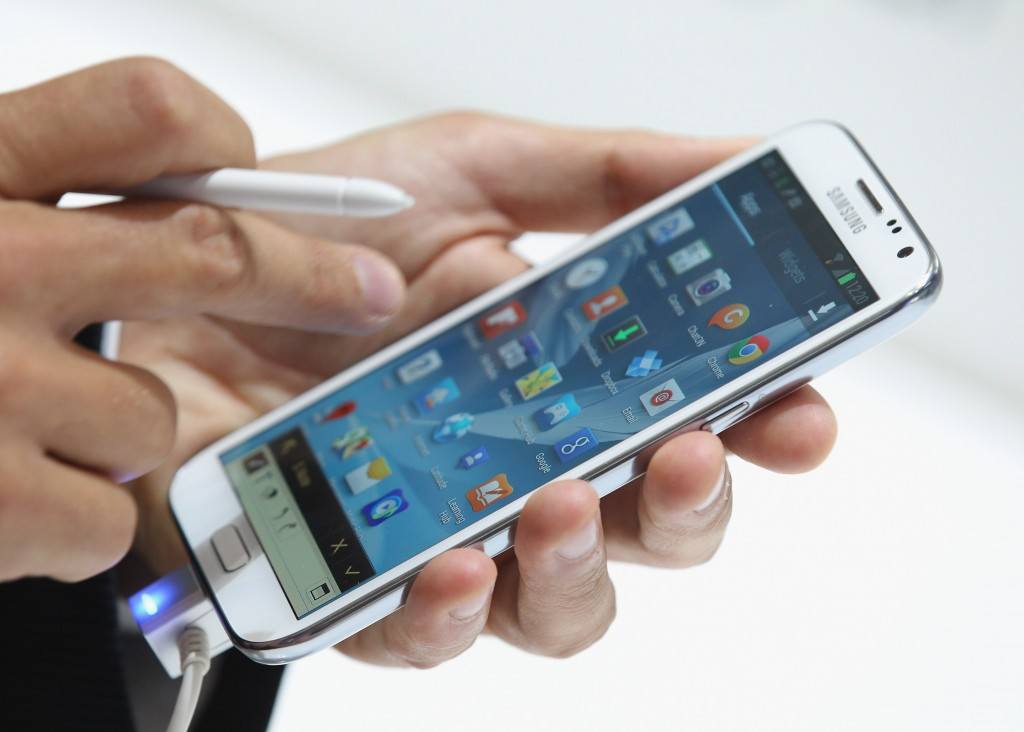 Smartphone trends are very strange. When cell phones first were introduced they were massive devices and were extremely heavy and expensive. As technology advanced they grew smaller and smaller and became more affordable. Companies competed with each other over who could make the smallest or thinest device. Then the iPhone was introduced at cell phones started using touch screens. While initially these devices were small, they soon grew larger. Four inch touchscreen phones were considered "to large", and then Samsung introduced the Galaxy Note. The original Galaxy Note was at the time one of the largest phones. It featured a massive 5.2 inch screen, which was unheard of, and a pen stylus that users could write with on the screen. Samsung wanted to create a device that was a smartphone while having the processing power, screen size, and features of a larger tablet. This phone was criticized for being "too large" however Samsung has just released the fourth edition of this phone. While companies initially mocked these large Samsung phones, now we se Apple, HTC, Motorola, and others launching devices that are similar in size as the Note line has been very successful. When I purchased my phone everyone always told me how its "too big", however we now are seeing that larger screens are becoming a trend.
While I do not have the newest Note 4, I purchased the Galaxy Note 2 when it was announced in 2012. This phone has been my daily driver for the last few years. So, I am going to provide you with some feedback, a review, and my overall experiences with the device two years later. U.S. carriers sell most of their devices under two year contracts so these phones should last at least that long.
Going over the specs real quick the phone has a large 5.5 inch display with a resolution of 720 x 1280. This is powered through the devices large 3100 mAh removable battery. The Note 2 has a Exynos 4412 quad-core 1.6 GHz Cortex-A9 processor and 2GB of ram. The phone had  either 16, 32, or 64GB of internal memory and a micro SD slot for additional memory. On the front it has a 1.9MP camera with an 8MP camera on the back. It has Bluetooth, NFC (now found on many phones at the time, Apple just put it in on their newest iPhone 6 this year), and ran Android 4.1 Jelly Bean with Samsung's TouchWiz UI overlay. At the time this was pretty nicely spec'd device and was considered a "top performer".
So what does that all mean? A cell phone is about the complete package not just what its got under the hood. The main reason I chose to purchase this phone was the large screen and its processing capabilities. At the time there were not other devices available that compared to this device. I envisioned using the device as having a small tablet on my persons, that could also make phone calls. That was exactly what this device is. I only really need my computer incase I had to do word processing or dealt with heavy workloads, otherwise my Galaxy Note 2 handled the rest. The screen is so large that you can comfortably watch a two and a half hour movie on it not problem. With the S-Pen I was able to write on the device and take notes with it. It really did change my experience of how I used a mobile computer. I call them computers because thats what they are. Sure they make phone calls, but that has now become just a feature, not the main selling point. This phone was able to tackle nearly everything I though at it, at least for awhile.
I have always taken care of my cell phones and when I got my Galaxy Note 2 I immediately threw on a screen protector and a sturdy case; I never used the phone with out them. However now at two years later, I am finding that Samsung does not really care about how a devices "feels" in the hand or how it holds up the test of time. The paint is chipping all around the device, the phone creaks/wobbles/bends in certain areas, the USB plug in is broken (I charge my device by having multiple batteries that I swap out), there are physical cracks and holes on the back, the headphone jack is wonky, and other various physical damages. Again I have always had the phone in a sturdy case, however now it feel very poorly made. My mothers iPhone 4, released in 2010, is in better condition than my Note 2. Also the software bogs down a lot. I blame this entirely on TouchWiz. Some people like Samsung's version of TourchWiz, but I hate it. I rarely ever use the millions of features the pack into the phone that make the operation system lag. Samsung likes to put in unnecessary software and "features" to make them a selling point. In my experience I rarely used any of them, and I do not use the S-pen that much. I prefer minimalistic and simple, striped down mobile operating systems and that is the opposite of TouchWiz. Don't even get me started on the vastly poor design of the software in terms of appearance. This is just my experience, and it has lead me to not want another Samsung phone.
I know the new Galaxy Note 4 has a metal band around it, is waterproof, and probably has higher production quality that the Note 2, however I still would not purchase it because of my preferences. I like simplicity and hassle-free use. TouchWiz has ever feature imaginable, and while that is great for some people, I do not like it. Sure your phone has a hear rate monitor, but I've been told the Note 4 lags often with normal use, just because it has so much going on software wise. If you ask me, I feel it might be too much. However the phone has its upsides, if you use those features than there is no other phone like it. The S-pen is pretty useful as well and the removable battery and micro SD slots are amazing. I was very estatic for some time with my Note 2, however now I would say the hype has died down a lot for me. While its still working, I am looking to upgrade to another phone company. Personally I am looking to purchasing the new Motorola Nexus 6 as no other phone available now really has me excited, maybe besides the One Plus One.
Photo by Sean Gallup/Getty Images