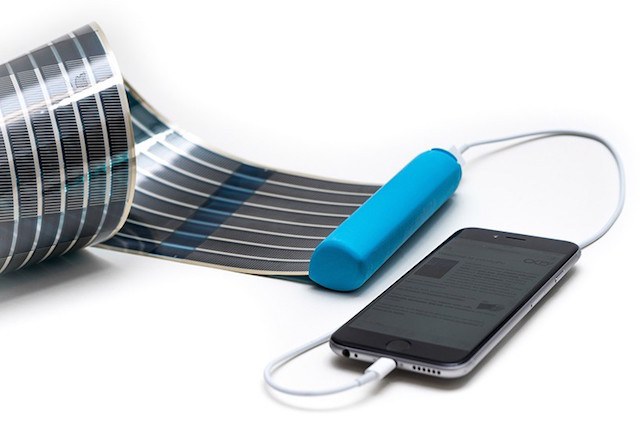 We've all been in situations where our cellphone battery dies, and it's usually quite annoying. Now there are also some occasions where your phone runs out of battery, but an outlet…or any form of electricity is nowhere to be found. Hoping to tackle this problem is the HeLi-on, a compact solar charger from the company known as infinityPV.
InfinityPV is a small Danish startup that is currently seeking funding over at Kickstarter. Their first product, the HeLi-on, is quite promising and it is certainly a very interesting little gadget. The HeLi-on is essentially a small capsule that features a battery and a retractable, folding solar panel that is used to capture energy from the sun. The device is small enough that it can fit in your pocket, and it's functional enough that it can charge a range of small electronic devices.
The solar "foil" is an advanced material made by infinityPV that is extremely efficient at capturing energy from the suns rays. The foil is extremely durable and flexible, yet it only measures out to be just 1 millimeter thick. The panel can then be used to directly charge a device or used to charge the HeLi-on's internal 2,600mAh battery which can then be used at a later time. According to infinityPV, the HeLi-on can charge a smartphone in 2-3 hours. While most people probably don't need a device like this, the HeLi-on is perfect for frequent travelers, backpackers, campers, or really anyone that is removed from the power grid.
The HeLi-on is currently up for grabs on Kickstarter. The base model will cost $90 dollars, while the option for a colored model costs $100 dollars. InfinityPV hopes to ship out the units by July 2016.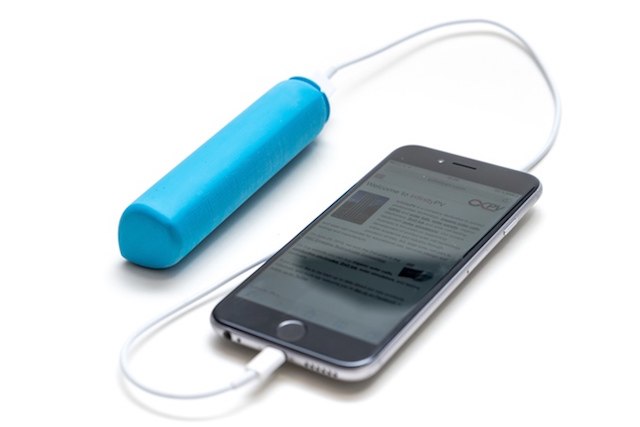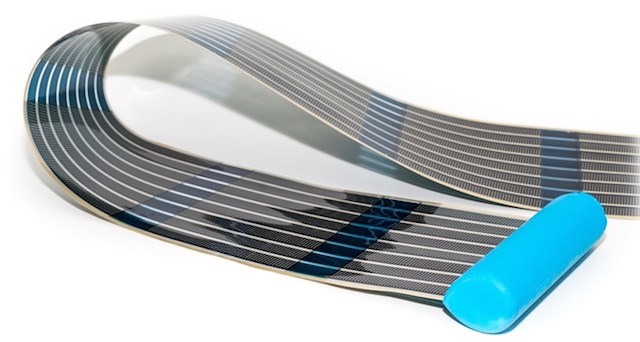 Photos from infinityPV/Kickstarter