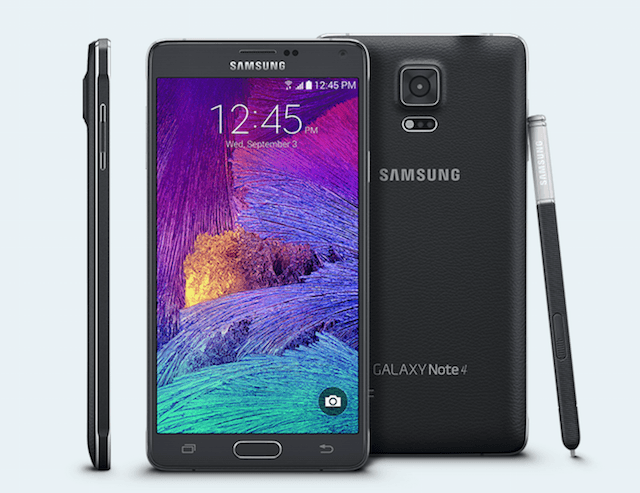 Samsung is a massive corporation based out of South Korea that produces a wide-variety of products. Within Samsung is their electronics division accounts for around 70% of the companies total revenue. Over the years we have seen Samsung Electronics release many different products from mobile phones, to computers, to televisions, and even cameras. Out of all the various products that the company has produced, the Samsung Galaxy Note 4 is arguably the best product that they have ever made.
The Samsung Galaxy Note 4 was unveiled on September 3rd of this year, and it was made available globally in October. This is the fourth version of the Note line that we have seen from Samsung, and not only is it the best version of the Note, it is also the best cell-phone they have ever made. I would even say it is their best product ever.
The Note line is Samsung's considerably larger flag-ship phone line that is in-between cellphones and tablets in terms of size, power, and features. The Note 4 features a stunning 5.7 inch Quad HD screen, a 16 mp rear camera, a 3,220 mAh battery, 3 GB of ram, 32 GB of internal storage, and a 2.7 GHz quad-core Snapdragon 805 processor (currently the best on the market). Other standout features include the S Pen, the removable battery, the metal frame around the device, and a micro SD slot for more memory. The phone runs Android 4.4.4 "KitKat" with Samsung's TouchWiz overlay.
So what does that all mean? Well for Samsung this is easily the best cellphone they have ever produced. It has top-notch performance, arguably the best screen currently on the market, an amazing camera, tremendous battery life, and thousands of little software features. Samsung packs into their software nearly everything you could think of such as split-screening apps, facial recognition software, multi-tasking features, or the features the S Pen delivers. Samsung really packs everything into this phone making it almost overwhelming at times.
The advantage with a phone such as the Note 4 is that it hopes to fit both your tablet and cell phone needs in one package, and for most people it does just that. The screen of the device is large and crisp enough to easily watch 2 hour films, while the device is still slim and small enough to fit in a pocket (admittedly it is still a large device). The reason we feel this is the best Samsung product of all-time is that it is the complete package. When you think of all the electronics that Samsung makes, they sort of all come together in this phone. It features the best display on a phone, insane computing power, multimedia functions, an amazing camera, great battery life, endless features, and much more. As of right now, this is currently the closest device to an "all-in-one" machine that money can buy, which is why we feel it is their best product ever.
Photo from Samsung