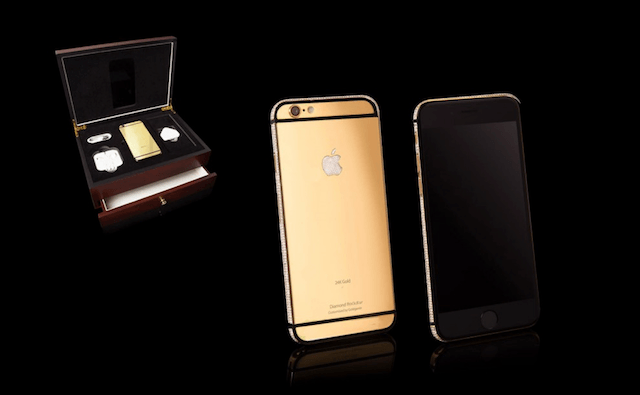 Apple is gearing up to launch their next iPhone and anticipation mounts around the world. They typically release a new iPhone sometime during the fall, and we expect Apple to release the new iPhone sometime in September. It will most likely be an "s" update, where the design remains the same but the phone has added improvements (better camera, more RAM, etc.). Most expect the new iPhone to be the iPhone 6s, and while we still haven't officially heard anything from Apple, you can already pre-order one that will be made with gold and diamonds.
The iPhone 6s isn't even out yet, but that's not stopping Goldgenie from taking pre-orders. Based out of the United Kingdom, Goldgenie is a small company that can customize your cellphone to make it even more premium. They add gold and platinum plating to a wide range of mobile devices, including the iPhone, and they've recently announced that pre-orders for their "luxury" iPhone 6s's will go live on August 31st. They've even put up a countdown clock on their website for the event. The phones will be available in either 24-karat gold, 24-karat rose gold, or platinum. Additionally you can opt for the "Diamond RockStar" version which will not only use those premium metals, but obviously include diamonds as well.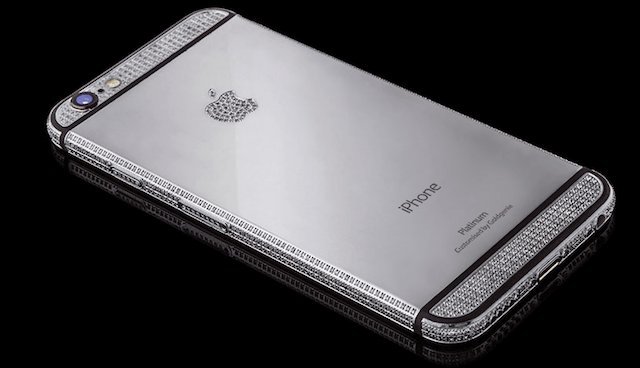 It may seem like an ambitious pipe dream, but Goldgenie has customized many cellphones in the past. In addition to iPhones, you can also get select phones from HTC or Samsung, which all feature these high-end materials. You can even pay more money and they will laser engrave words on the back for you. Speaking of price, obviously these phones will be expensive. The base iPhone 6s's with the plating will start at around $3,635 dollars while the diamond edition will priced at $15,807. Interested buyers will need to include a 50% deposit at the time of their pre-order, as that will secure a spot in the line. Once the iPhone 6s is finally released and Goldgenie customizes them, they will ship them too you in a premium wood and felt box, sort of like a cigar humidor. I'm interested to see just how many iPhone's Goldgenie can get their hands on, since new iPhones typically sell-out on day one. Maybe they have a deal with Apple? Who knows. Regardless, if you want a super, high-end iPhone 6s that's made with real gold and diamonds, you now know where to look. But is it really worth spending that kind of money on a device that will be outdated in a year? I guess if you're someone that can afford to carry around a gold iPhone, you probably upgrade devices regularly.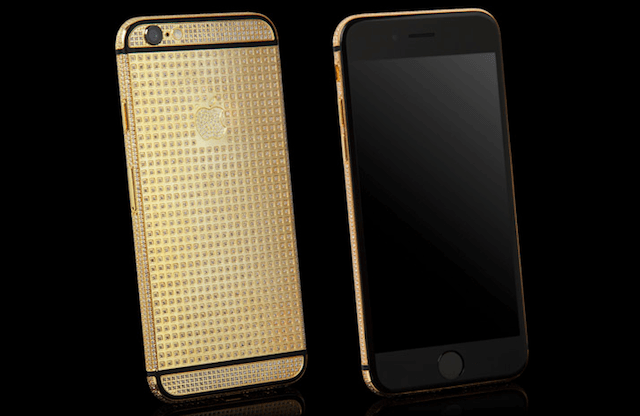 Photo from Goldgenie