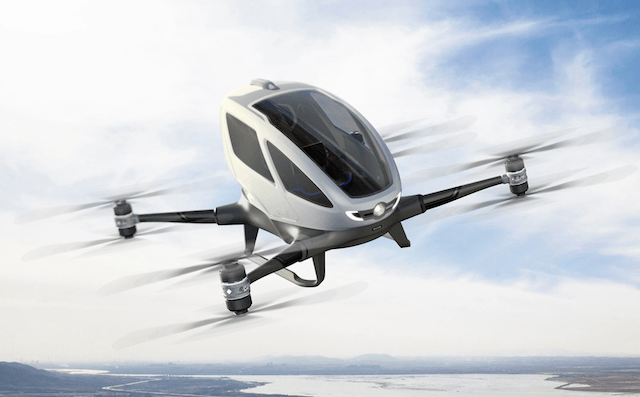 As drones (also known quadcopters) have grown increasingly popular in recent years, it was only a matter of time before someone built one that you can actually ride in. A Chinese company called Ehang reveled at the 2016 Consumer Electronic Show in Las Vegas that they are currently developing a prototype drone that can carry a person. Dubbed the Ehang 184, this drone could potentially be one of the firsts of its kind.
While it's currently just on the drawing board as Ehang are still in early phases of the development process, the Ehang 184 would be an extremely capable small, personal aircraft. Ehang are calling it "the sagest, eco-est, and smartest low altitude autonomous aerial vehicle". The one-seater drone would be able to carry a person up to 220lbs for a short distance within the area. They say that it would be able to hit speeds of 62 mph in the air, have a ceiling of 1,640-feet, and would be able to stay airborne for 23 minutes.
We will have to most likely wait a few years before we'll see one that you can actually buy, but the Ehang 184 could potentially be very promising. There's no word on when it will launch or how much it will cost, but you can keep yourself updated on the product by following their website.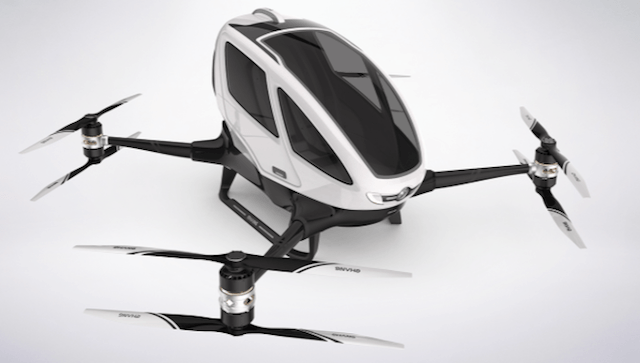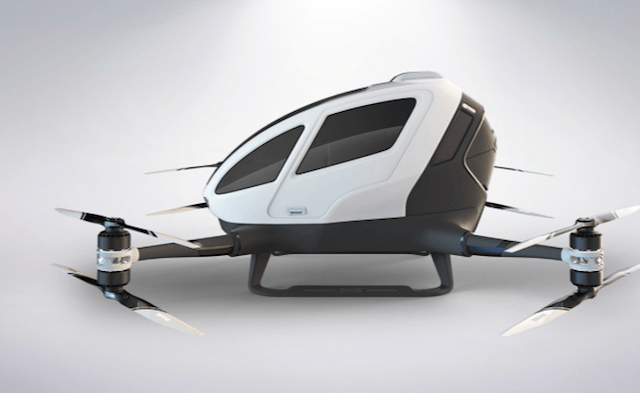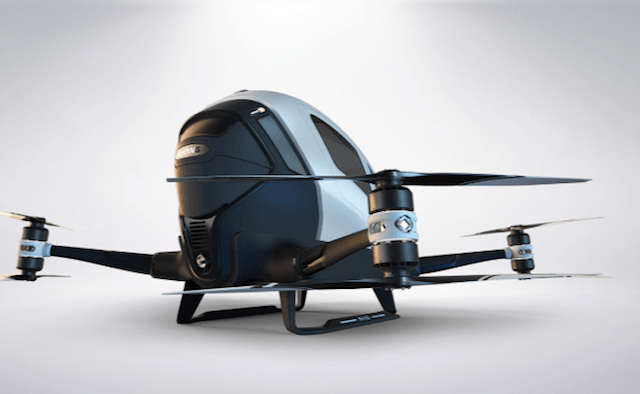 Photos from Ehang.com