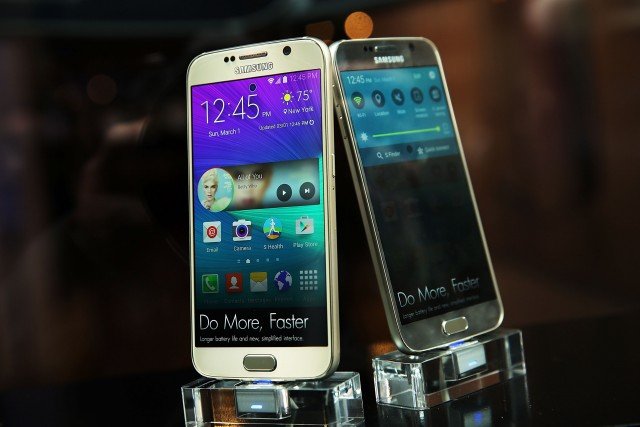 It seems like a new smartphone is released every couple of months, so it can often be overwhelming when making a decision on which one to purchase. A new phone becomes quickly outdated the moment you buy it, but that's just the way technology is. Something faster, smaller, and better is always just around the corner, so stop worrying about what is coming out right now. There are currently many great smartphones on the market today that are definitely worth buying if you are looking to pick up a new device. We are going to take a look at our picks for the best smartphones that you can buy right now.
Photo by Spencer Platt/Getty Images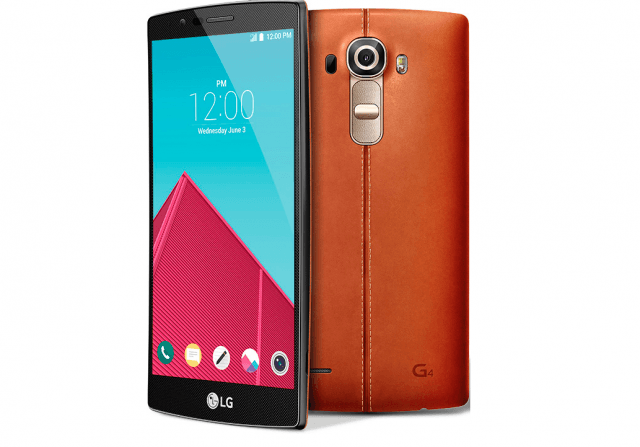 5. The LG G4
Released back in June of this year, the G4 is the most current phone from LG. The previous iteration of this device was met with critical acclaim, and the G4 is a solid and worthy successor. This is one of the newest devices that you can get right now, and it's a great flagship. In terms of specs, the G4 is rocking a Snapdragon 808 processor, 3GB of RAM, a 16MP camera, an Adreno 418 GPU, it has a 5.5-inch 2560×1440 IPS LCD display, it runs Android 5.1 Lollipop, and it comes stock with 32GB of storage space. It is also one of the few phones that still have a removable battery and a microSD slot, so thats a bonus to. So what does this mean? Well in terms of Android devices, this is currently one of the best you can get. It's fast, reliable, and is a great all-around phone. It also currently has one of the best cameras on the market today, so if you like to take pictures, this is a great phone. You can pick it up for $560 for the unlocked version at full retail price, or $199 with a standard 2-year carrier contract.
What we like:
Removable battery
MicroSD Slot
Great Camera
Great looking screen
Solid performance
What we don't like:
Plastic design (although the back plates can be swapped for leather ones and other materials"
Battery life could be better
LG's Android skin can be confusing at times
Photo from LG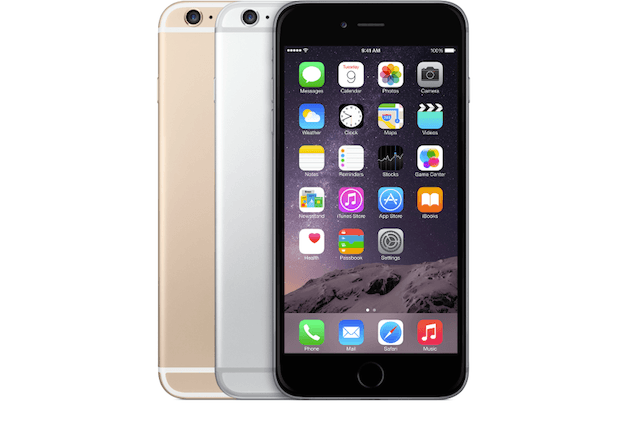 The iPhone 6 Plus
If you prefer to use iOS as your mobile operating system, then you have two choice between the newest iPhones. Both the iPhone 6 and 6 Plus have been out for awhile now, and Apple is likely to release a new device sometime this fall. Still, these are the newest iPhones that you can currently get. They two devices run the same operating system, look relatively similar, and have the same apps. But we feel that the iPhone 6 Plus is the better buy over the standard 6 for two important reasons: bigger battery life and a better camera. The 6 Plus is rocking a 1.4GHz dual-core processor, it has 1GB of RAM, a retina screen, and is available in 16GB, 64GB, and 126GB configurations. It has a larger battery than the standard 6 (2,915 mAh vs. 1,810 mAh) and that difference is substantial. You can expect all-day battery life, and it may even last you one and a half days. Additionally the 6 Plus has optical image stabilization that allows you to take better pictures. iPhones have always had great cameras, and the 6 Plus is no exception. While the phone came out in September of last year, it still has one of the best cameras on the market. Outside of those details, this is an iPhone and is very similar to other previous models. However it is fairly expensive for a mobile phone. The base 16GB model is $299 with a 2-year contract, or $749 at the full retail price. 16GB is simply not enough storage space for a modern smartphone, so it's worth the added $100 dollars to upgrade to the 64GB configuration.
What we like:
Quality hardware
Great battery life
Appstore is still great
Compatibility with other Apple products
Superb camera
What we don't like:
Limited storage options
One of the largest phones out there
iOS is more restricted than Android
1GB of RAM is still small compared to phones with 3GB
It's expensive
Photo from Apple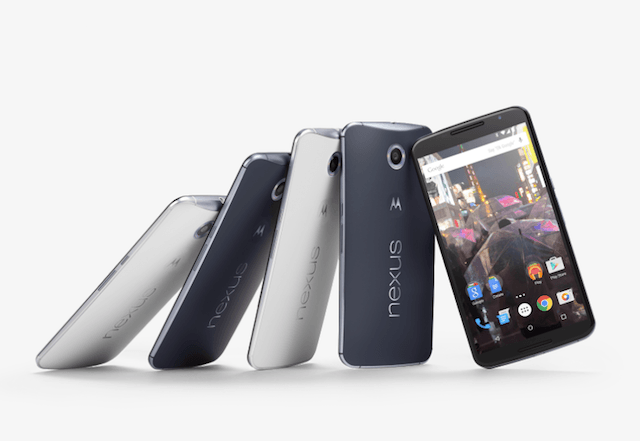 The Nexus 6
In addition to the various devices that run Google's Android operating system, Google will commission an OEM to create a specific phone for them called a "Nexus". Manufactures like Samsung add their own software over Android, while the Nexus devices are essentially phones running Android as Google intends. The Nexus 6 is a bit old now, but it's still good for what it is. Created by Motorola, the Nexus 6 is a large phone with a 5.96-inch QHD screen. It has a Snapdragon 805 processor, 3GB of RAM, 32GB or 64GB of storage, a 3,220 mAh battery, and a 13MP camera. The device is priced at $499 off-contract or can be purchased through carriers for around $199. There are currently faster, better phones on the market today as the Nexus 6 was released in November. However it is still a good phone for two crucial reasons: stock Android, and timely updates. Stock Android 5.1 is very clean and crisp to use, and many prefer it over Android versions seen on LG and Samsung devices. Additionally, Google is responsible for updating the phone. One of Androids largest issues as a whole is the updating procedure. When a new version of Android comes out, some users might be waiting almost a year if at all to see it on their phones, having to depend on their specific carriers and phone manufacturers. With a Nexus device, you get the update as soon as Google rolls it out.
What we like:
Stock Android Lollipop
Fair price
Quick updates
Good performance
What we don't like:
Camera is average at best
Screen isn't as nice as others
Battery life could be bigger
It's pretty big
Photo from Google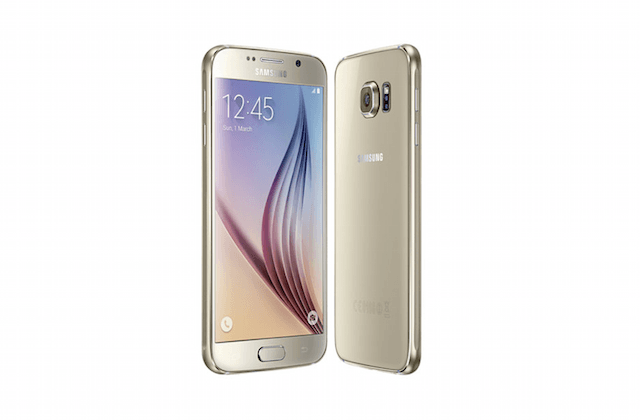 The Samsung Galaxy S6
Samsung has come along way over the years with their cellphones. Their older models were cheaply made of plastic, they software was laggy, bloated, and slow, and it just seemed that they paid no attention to design. They've improved their phones immensely now, and the current Galaxy S6 is one of the best cellphones on the market now. Samsung toned down their TouchWiz Android overlay, they packed in the best specs around, and they made the device from glass and metal. It feels good, looks good, and is great to use. The device features an in-house, Exynos octa-core processor, it has 3GB of RAM, a 2,550 mAh battery, a 16MP camera, and a beautiful 5.1-inch QHD screen among other features. The camera is arguably the best on the market today, even giving the iPhone a run for it's money. The screen is incredible to look at. It's fast, premium, and definitely sexy. I dismissed Samsung in the past after using their older devices, but it seems like they got this one right.
What we like:
Arguably the best camera on a smartphone in 2015
One of the best looking screens
Fast performance
Great hardware
What we don't like:
Battery life could be better
TouchWiz UI is still annoying to some
Lack of removable battery/MicroSD slot that were seen on older Samsung devices
Photo from Samsung