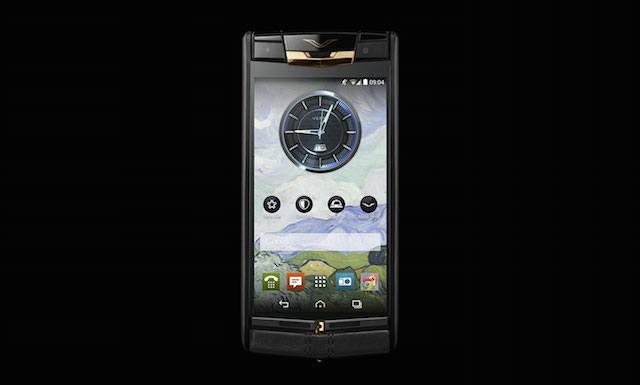 Here in America, we often take for granted just how much our smartphones actually cost. While most cell phone carriers offer the newest flagship devices at around $199, that's not how much the really cost. Phones are only $199 because you sign a 2-year contract with a company agreeing to pay off the remaining price via your monthly cellphone bill. If you were to buy a new Samsung Galaxy S6 or the iPhone 6 at full retail price for example, you're going to be paying at least $700 or $800 dollars.
Modern smartphones are actually quite expensive, but how expensive can they possibly get? Well the British brand known as Vertu exclusively produces "luxury" smartphones, and with a price of $19,000 dollars, their Signature Touch Pure Jet Red Gold smartphone is one of the companies most expensive offerings. So why does it cost that much?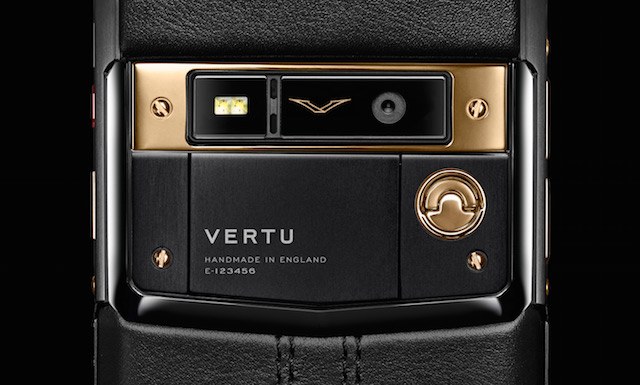 Vertu specializes in luxury cellphones and accessories, and most of their phones cost a few thousand dollars. Their Signature Touch Pure Jet Red Gold is in a league of its own with that insane price tag, and the phone is certainly interesting, to say the least. Let's get the specifications out of the way first. This phone is an Android device that has a 4.7-inch 1080p display and a Qualcomm Snapdragon 801 quad-core processor. It also has a 13MP camera from Hasselblad, Bang & Olufsen audio, 64GB of internal memory, a 2,275mAh battery, wireless charging capabilities, and most of the other features seen on modern smartphones. On paper it seems like a solid contender for sure, however it's the materials used to produce the device that contribute to its great cost.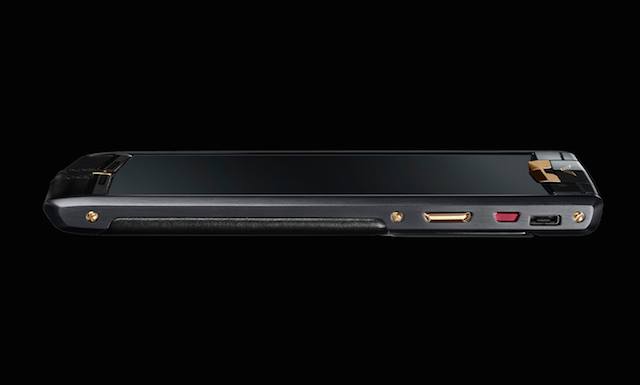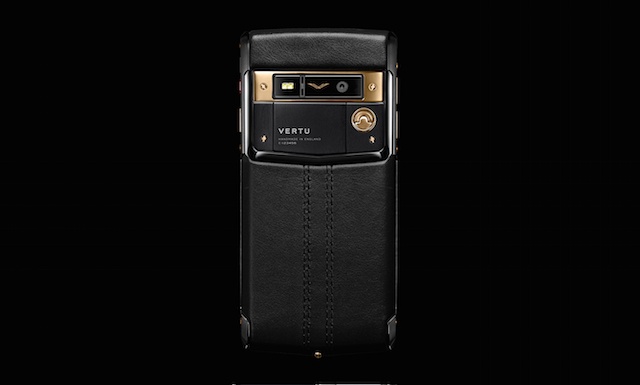 All of Vertu's phones are made by hand in England and feature expensive materials. This device starts out with side panels and a backplate made from PVD-coated, grade-5 titanium. The phone is then wrapped in real calfskin leather that is taken from cows from the European Alps. Also as the name implies, this phone is made wit real gold. The volume keys, power/lock button, screws, pillow support, and various accents on the device are all made from solid red gold. The device also comes with some unique software features as well. You will have access to a 24-hour concierge service, 24/7 tech support, Kaspersky anti-theft and ant-virus features, and their app called "Life". Life shows you all the coolest and exclusive events around you. It will show you things like where the nearest private jet charter is, grant you access to VIP parties, or give you invitations to fashion shows. You know, events that people who can afford to spend $19,000 dollars on a phone would attend. It's certainly the Rolls-Royce of the smartphone world.
While the materials used on this device are definitely impressive and luxurious, in terms of performance, the specs are dated. We now see phones that have faster processors, larger internal storage space, better cameras, sharper displays, etc. In fact, I'd bet that the LG G4 or the Samsung Galaxy S6 performs faster than this device, actually I'm quite confident that they would. Still we don't see many phones that are made from gold and titanium, so this Vertu phone is still in a league of its own. I can't imagine the type of person that can realistically afford this device, but I'm sure they're out there. But at the end of the day is it worth it to drop $19,000 dollars on a piece of technology that will be outdated in a year? Well that's for you to decide. Even if I could afford this phone, I'd be too afraid that I'd break it. Luckily for me, Vertu sells a leather case for the phone that only costs $530 dollars, so I guess they have that covered. So if you could actually afford this phone, hypothetically, would you actually buy it?
Photos from Vertu