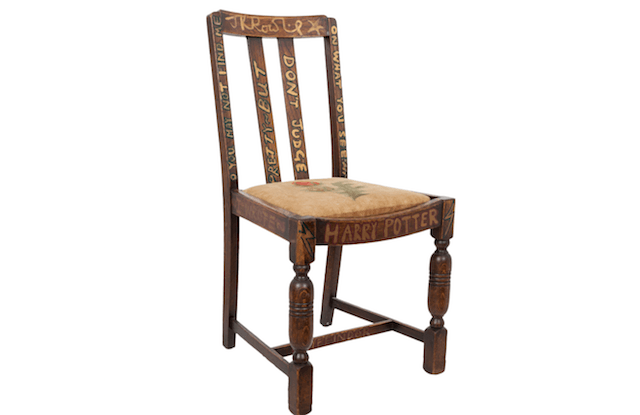 While this chair might look like a simple old wooden chair with some words scratched in it, it's actually somewhat of a prized piece of furniture. This was the writing chair that J.K. Rowling sat in when she was writing the bulk of the first two Harry Potter books. Now this chair is headed to auction in April, and the bidding will start at $45,000 dollars.
It goes without saying that this simple wood chair did not cost that kind of money initial, however now it's somewhat of a legendary writing "throne", given the success of the Harry Potter franchise. The oak chair itself dates back to the 1930's and Rowling had painted on a variety of Harry Potter phrases and images when it was under her ownership.
Heritage Auctions is taking charge of this sale and it will be auctioned off on April 6th in New York City. The chair is actually no stranger to auctions as it was previously sold at an auction in 2009 for the tune of over $29,000 dollars. Now the bidding will start at $45,000 dollars and there's no clear indication as to just how high buyers are willing to go for this item. Additionally the eventual winner of the chair will also be presented with a hand-signed letter from Rowling indicating the chairs authenticity and what it was used for. So if you're a wealthy and avid Harry Potter fan then you cannot afford to miss out on this auction as it is a once-in-a-lifetime opportunity.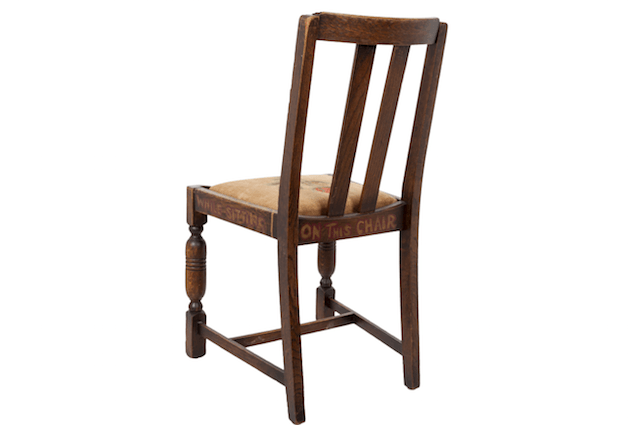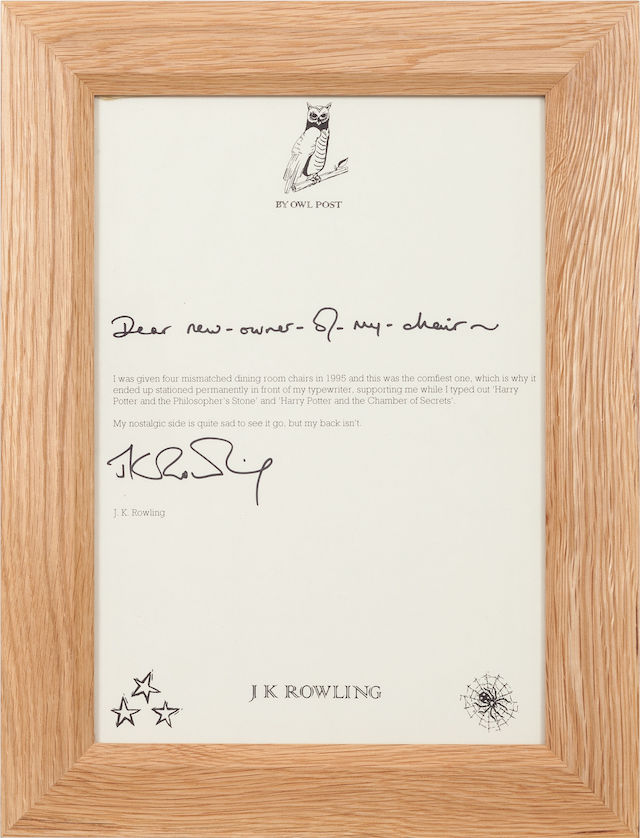 Photo from Heritage Auctions