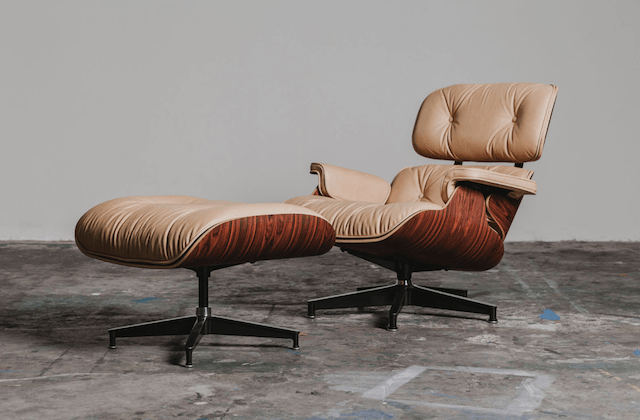 The New York fashion company known as 3sixteen has recently collaborated with legendary furniture builders Herman Miller to create a custom Eames Lounge Chair and Ottoman for this holiday season. This chair marks a first for the fashion brand, as they seek to draw in new customers that can appreciate high-end furniture.
The custom 3sixteen and Herman Miller Eames Lounge Chair and Ottoman is yet another standout design within Herman Miller's Eames line. According to 3sixteen, employees from Herman Miller originally sought out to purchase some denim jackets from them back in 2014. Recognizing their greatness, 3sixteen then sought out ways for the two brands to work together.
Their Eames Lounge Chair and Ottoman is constructed from beige leather, that has been vegetable-tanned. As the leather was tanned in such a way, it will naturally darken and form a patina throughout the years that it is used. Couple that leather with its Brazilian rosewood shell made with Santos Palisander veneers that have been applied by hand, and you've got a beautiful piece of furniture on your hands.
For those unfamiliar with the Eames Lounge Chair and Ottoman, it is essentially then end-all, be-all of lounge chairs. It's one of the most popular furniture designs ever created, and some of these chairs are even featured in modern art museums throughout the world. The furniture set will launch at the Pop Up Flea store in New York City on December 11th. So far, there's no word as to how much it will cost. A "standard" Eames Lounge Chair and Ottoman from Herman Miller can easily cost upwards of $5,000 dollars, so it would be safe to imagine this custom made model will cost even more money.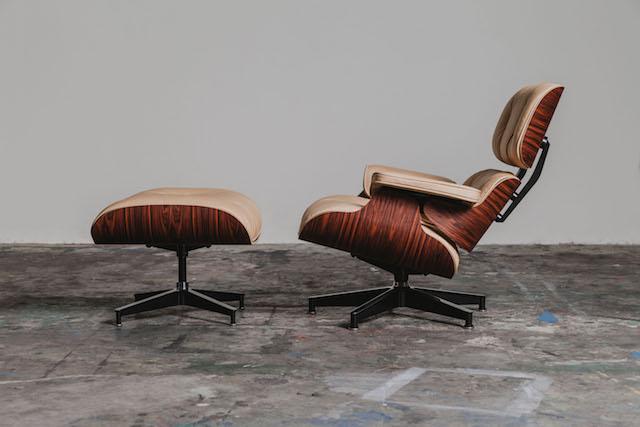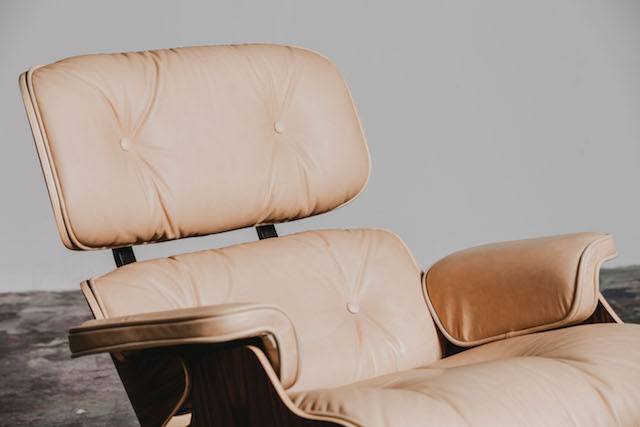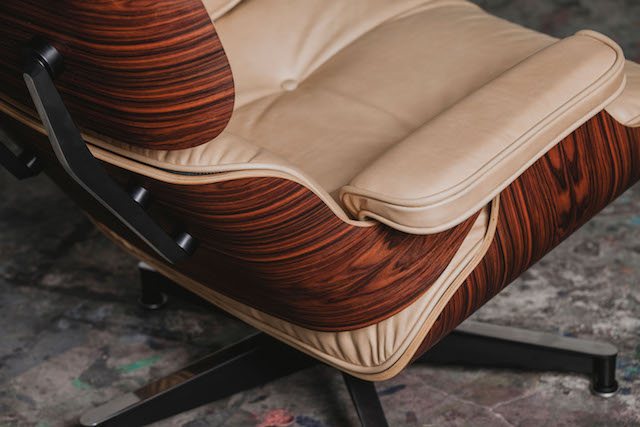 Photos from 3sixteen