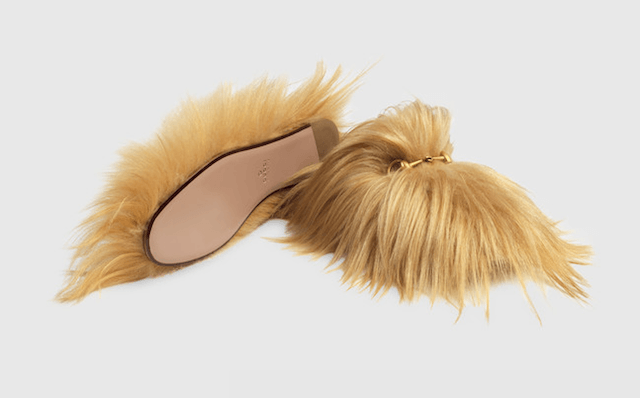 We can always count on high-fashion brands to start trends in the fashion world, and we can also count on them to create some pretty bizarre products. We've all seen the strange clothing that haute couture brands show off on the runway, but these slippers from Gucci are probably the strangest article of clothing we've ever seen. That's right, you're not looking at two gerbils, rather these are $1,800 dollar slippers.
Gucci calls them the "Princetown Horsebit Slippers", and you'd be hard pressed to find slippers weirder or more expensive than these. The slippers resemble an amorphous ball of fur, like a pile of  hair shavings on the floor of your local salon. That's because these slippers are made almost entirely from real goat fur. Yes, you've read that correctly. Goat fur is apparently in. The fur itself is sourced from China and then dyed before Gucci hand assembles the slippers in Italy. The slippers also feature an elongated toe, a leather sole for added comfort, and leather and Horsebit detail work.
So not only do these slippers look strange, they're made from some equally strange materials. Then you take into account that they cost $1,800 dollars, and the Gucci Princetown Horsebit Slippers take the prize for the most absurd slippers in the world. Let's pretend that they only costed $20 dollars, even then, would you still buy them? I know I wouldn't.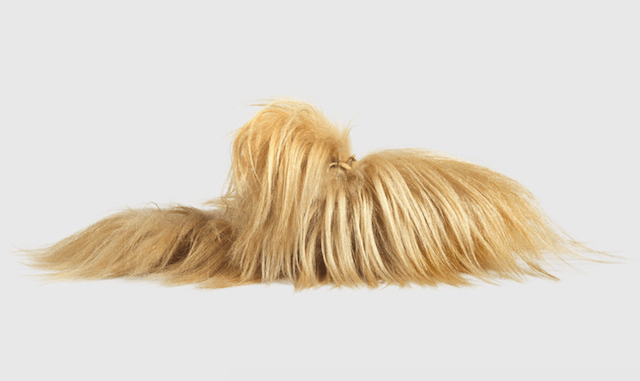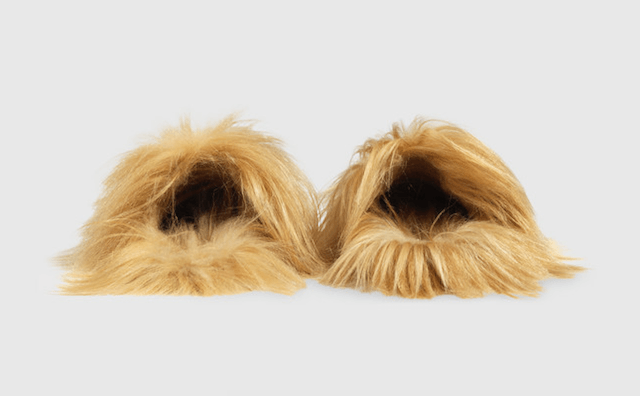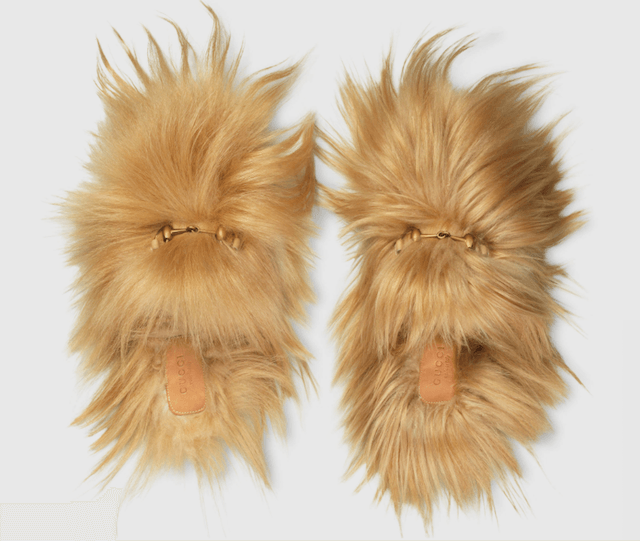 Photos from Gucci