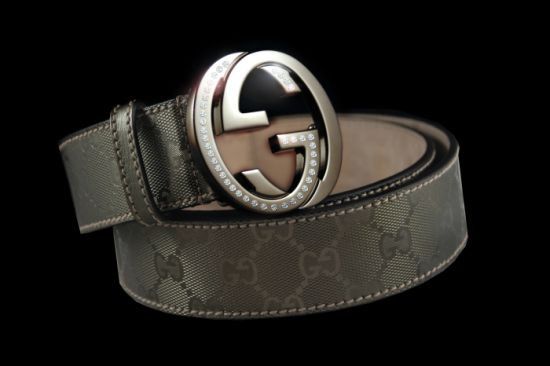 Belts worth a quarter million dollars are usually found in the ring after a prize fight, but Goldstriker International and UK designer Stuart Hughes worked together to modify a Gucci belt for an anonymous client. The Gucci buckle was replaced with one of platinum, set with 30 carats of diamonds next to the "G." The belt sold for $249,000.
Gucci is known for making some of the finest leather belts available, but they normally fall in the $300-$400 price range with some exceptions being sold for around $1,000; however, it is extremely rare to see a belt get modified like this and sell for a quarter of a million dollars. Gucci is considered to be one of the top 50 most valuable brands (ranked by Forbes) and worth 12.1 billion, so it's no surprise to see this luxury company make such a massive sale.
The belt is a custom made and takes the original Gucci belt style but enhances the belt buckle with a platinum one still designed in the iconic "Double G" Gucci logo. The buckle is worth even more because the one G is lined entirely with 30 carats of diamonds. All of this glitz makes the belt the most expensive in the world. The belt was commissioned by an anonymous client from Republica Design.
While the world's most expensive belt might seem ridiculously overpriced to some, the quality of Gucci's belts are the best and are made from the highest quality materials available. The $249,000 belt would look fantastic on anybody, and is one epic fashion accessory to show off.
Photo via Complex