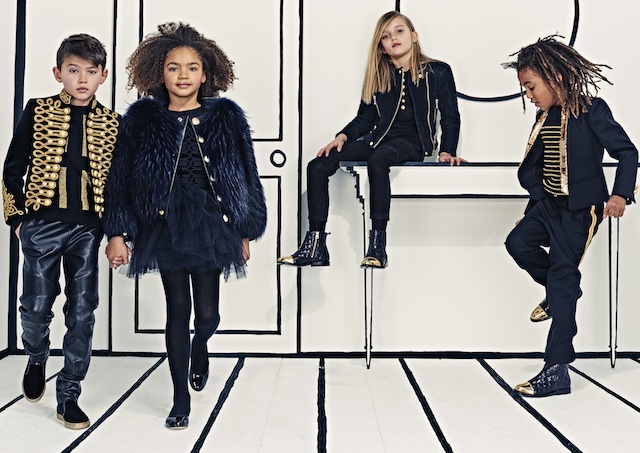 When it comes to high fashion and haute labels, we typically only think about clothing for adults. Well many high-end fashion brands are introducing more and more clothing for children, most recently Balmain. The French label has shown off their first collection for kids, and it is equal parts chic as it is expensive.
Balmain's newest collection is comprised of many looks directly inspired by Olivier Rousteing, the companies creative director. The kids collection fits in perfectly with the recent additions and looks seen within their products for adults, so theoretically you can coordinate your outfits with your children, if that's your thing.
The Balmain Kids collection is comprised of fifty-five new looks, which have apparently been inspired by North West, Kanye and Kim's daughter. The collection is aimed at children ranging in age from six to fourteen, and despite being for kids, the clothing is quite serious. How serious you ask? Well there are double-breasted coats, tuxedo jackets, fur coats for girls, raw denim jeans, and plenty of skirts and dresses.
All in all the new line for kids from Balmain does look good, but it does also raise many questions. While kids definitely want to be "cool", the cool factor here is going to come at a price. By that I mean, paying $200 for a tee shirt or dropping $6,000 for a dress….for your children. Obviously parents would do anything for their kids, but spending a few grand so your eight-year-old can rock raw Japanese denim jeans might be a bit much. Now sure there are people out there that can afford this, but your children will eventually grow out of this expensive clothing. However I suppose they will at least look extremely chic while doing so.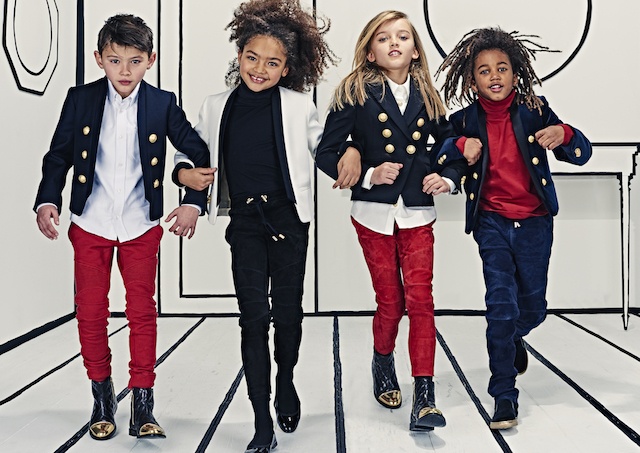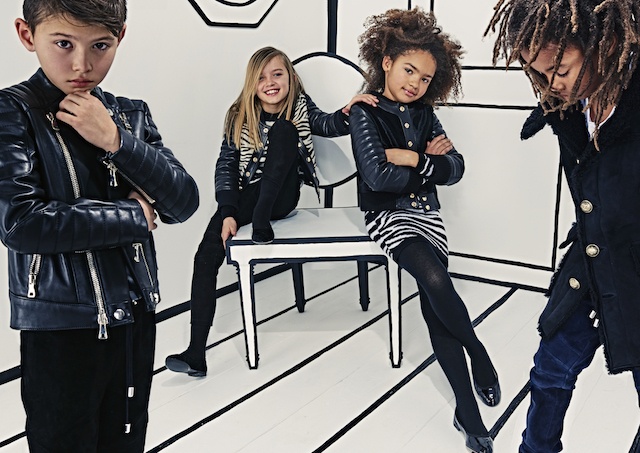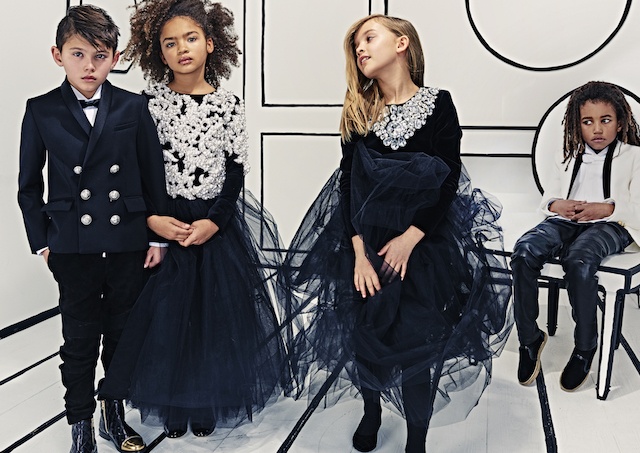 Photos from Balmain