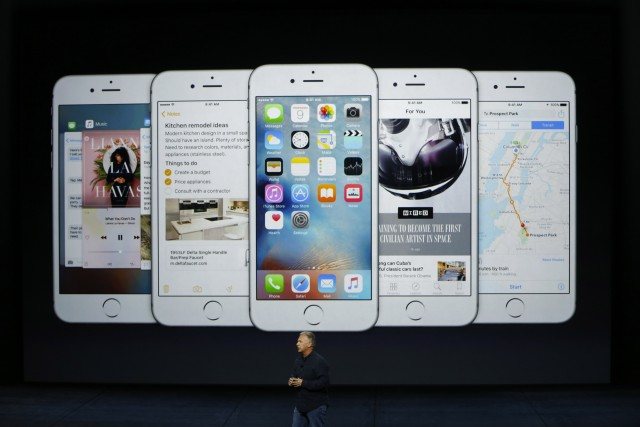 Yesterday was a big day for Apple and the technology industry in general, as they released new iPhone models, some new iPads, an updated Apple TV, some more Apple Watch colors, and much more. The entire event, titled "Hey Siri", was a few hours in length and they went over in great detail just exactly what all these new products are about, so let's take a quick recap and look at these new devices and what they have to offer.
The Apple Watch
The Apple Watch was first unveiled on September 9th of last year, and it began to ship on April 24th 2015. One of the first things Apple talked about in their recent event was the Apple Watch. For the most part, not much has changed. They haven't updated the watch, however they have introduced a few new colors and bands for consumers to choose from including a few from Hermes. They mostly touched upon what the watchOS 2 software update will bring which will be available for download on September 16th.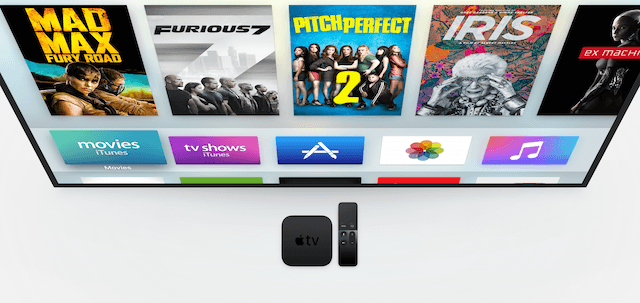 The Apple TV
Apple then talked about their new Apple TV. The last Apple TV was released in 2013, so it's been quite a long time since we've seen a refresh in this product category. Essentially the Apple TV will be a set-top box that can basically transform any television into a smartTV, more-or-less. The Apple TV has a new operating system called tvOS and with it comes a range of new features and functions. The device will come with a new remote that has a touch interface and motion sensor controls, allowing users to easily navigate through media and play games. The Apple TV also gives users access to the new Apple TV App Store, allowing you to access Netflix, Apple Music, YouTube, games, and a range of other apps available on the store. The Apple TV also offers voice controls, full Siri integration, and a universal search as well. It comes complete with Bluetooth 4.0, HDMI, USB-C, an A8 chip, and Wi-Fi. Unfortunately the Apple TV will only be able play videos up to 1080p, so it is not capable with 4K which is disappointing. Like all Apple devices, the Apple TV will work seamlessly with users iPhones, iPads, and MacBooks. The base model will offer 32GB of storage and is priced at $149 while you can upgrade to the 64GB model for $199. For those looking to get into the world of smartTV-esque devices, the Apple TV is an attractive option and shipments will start sometime in October.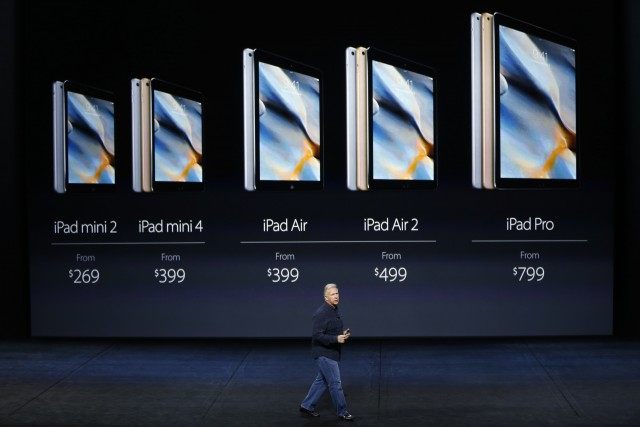 The iPad Pro
One of the biggest announcements from the event was the introduction of the new iPad Pro. We've seen a rise in ultra-portable, tablet computers recently with devices like the Surface Pro 3, so Apple wanted to get their feet wet in this product category as well. The iPad Pro is the largest and most capable iPad that Apple has ever released. The iPad Pro has a 12.9-inch Retina display that offers a resolution of 2732 by 2048 pixels. To give you some perspective as to how large the device is, if you turned the iPad Pro on it's side, it would be as tall as an iPad Air 2. The device also has a new A9X chip (their most powerful to-date), two microphones, TouchID, an 8MP camera, a new Smart Connector, four speakers, and a battery that they claim will offer users 10 hours of use. Additionally the iPad Pro is compatible with some new accessories, the $99 Apple Pencil and the $169 Smart Keyboard. Having both of those accessories essentially turns the device into a small computer that is perfect for students, graphic designers, or doctors. However the iPad Pro will run iOS 9, so it will be limited to what that operating system can do, unlike the Surface Pro 3 that can run full Windows 10. The iPad Pro will be available in silver, gold, and space gray colors and it comes in a few different configurations. The base Wi-Fi model offers 32GB of storage and is $799, then there's the $949 128GB model, and finally there's the $1,079 Wi-Fi and cellular 128GB model at the high-end of things, all of which will be available in November. Apple also quietly introduced the iPad Mini 4 which has the same internals as the iPad Air 2, but in a smaller package. That will start at $399 while the iPad Mini 2 has dropped to $269, both of which are currently available for sale.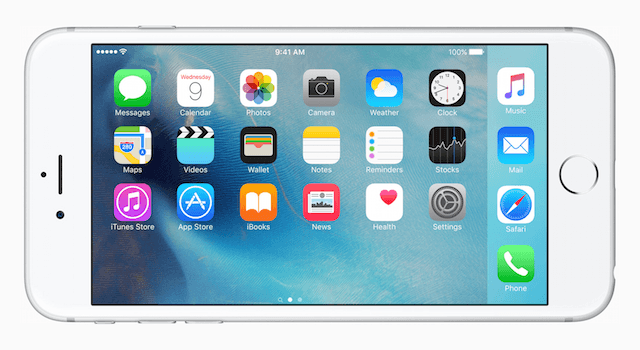 The iPhone 6S and 6S Plus
The biggest thing that everyone was waiting for was the new iPhones. The new iPhones are part of their traditional "S" upgrade, which means that the design stays the same as the previous generation, but they update the internals and added some new features. Both the iPhone 6S and 6S Plus will come with Retina displays and the new A9 chip, so performance should be improved. The 6S will still have a 4.7-inch screen while the larger 6S Plus has a 5.5-inch screen. Apple also updated the camera of the iPhones to a new 12-megapixel iSight camera. This marks the first major camera upgrade in years, and given how well the iPhone 6 took pictures, I'd imagine the new iPhones will have some of the best cameras on the market. They have also added stronger aluminum to these devices and stronger glass, most likely to combat with some users having bent iPhone 6's, if you recall that whole ordeal. Additionally the new iPhones will have a new technology called 3D Touch which will bring a host of new features depending on the app. Essentially the new iPhones can detect the amount of force you apply to the screen, providing you with a range of different functions depending on the app. For example, if you longpress on the phone application, it will bring up a small screen that has your favorite contacts.
However outside of those new features, not much has changed with the new iPhone. Apple made no mention of the battery size or RAM, so I'd assume those are the same as the previous iPhones. The iPhone 6S will be available in 16GB, 64GB, and 128GB configurations which are $199, $299, or $399 respectively with a 2-year carrier contract. While the larger iPhone 6S Plus is priced at $299, $399, and $499 for the same configurations. This is actually quite disappointing as 16GB is simply not enough storage space for users in 2015. It might be okay for your grandmother, but once you take some pictures and download apps, those 16GB go extremely quick. Both are available in silver, gold, space gray, and the new rose gold color. Additionally they introduced a new purchasing plan through Apple where you can update to the newest iPhone as it comes out. The iPhone Upgrade Program, as it's called, starts at $32.41 per month and then goes up from there depending on the iPhone model. Users don't sign any contracts, are free to choose their carriers, and then when the new iPhone comes out, you simply hand in your old device and get the new one. The iPhone Upgrade Program also include AppleCare+ which is nice. However if you choose to upgrade on a yearly-basis, you never end up owning the iPhone, rather you are essentially just leasing the phone from Apple. So for example, if you went with this option and got the 16GB iPhone 6S you will end up paying $388.92 over 12 monthly payments, or you can opt to pay off the device in full over 24 months. Pre-orders for the iPhone 6S and 6S Plus start on September 12th while the device will be available in-stores on September 25th. So whose ready to get the new iPhone?
Photo by Stephen Lam/ Getty Images, Apple