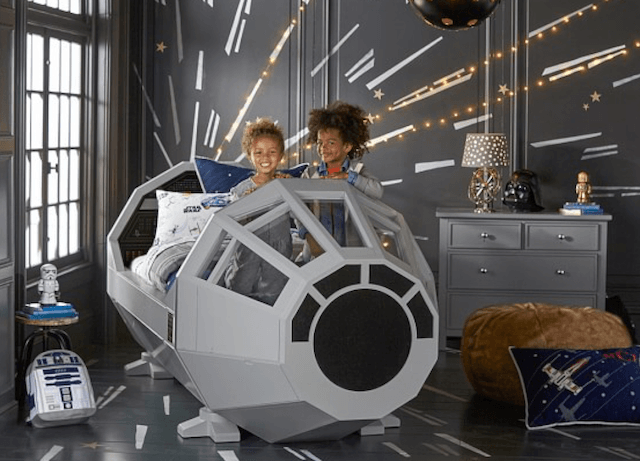 Star Wars: The Force Awakens might just easily be one of the most hyped-up movies that we are still waiting on to be released. It's been about a decade since we've seen the last release of a Star Wars film, one that received mixed-reviews. As fans of the series prepare themselves around the world, we are already seeing waves of Star Wars merchandise being rolled out in preparation of the new film. Star Wars has always had merchandise, and some can get pretty expensive. Well a company known as Pottery Barn Kids have created a bed for children that is modeled after the Millennium Falcon space ship that is seen in the movies. While it would make any young Star Wars fan happy, the only downside to the bed is that it costs $4,000 dollars.
The beds modeled after real cars have always been a favorite amongst children, and as a Star Wars fan myself, I would be ecstatic to have a bed like this. It's a twin bed that is modeled off the cockpit of the Millennium Falcon, and has all the details to make it fell real like knobs, gauges, and controls. Constructed from wood, the bed measures out to be 45.5″ x 108.25″ x 45.5″ inches and it should be large enough for most young children. They have placed a great level of attention to detail here, as the paint is entirely applied by hand and the construction is very solid.
Now it is certainly a very cool bed and sure to please many children, but at $4,000 dollars is it too much? I certainly think so. There are plenty of premium, adult-sized beds out there on the market that are either a fraction of this Star Wars bed or about the same price. The thing is since it's a child's bed, it will only be a matter of time until they outgrow it. While the bed, to my knowledge, is the only one of its kind, it's too expensive in my opinion. Everyone wants to ensure that their children are happy, and I don't think many would be devastated if they didn't have a Millennium Falcon bed. But if you want to get your child a premium Star Wars bed, now you know that they're out there.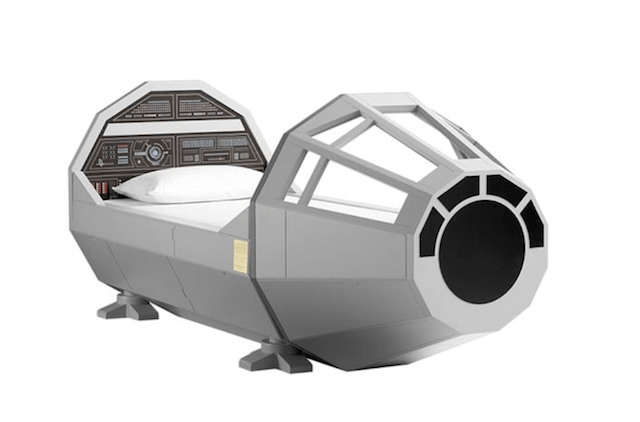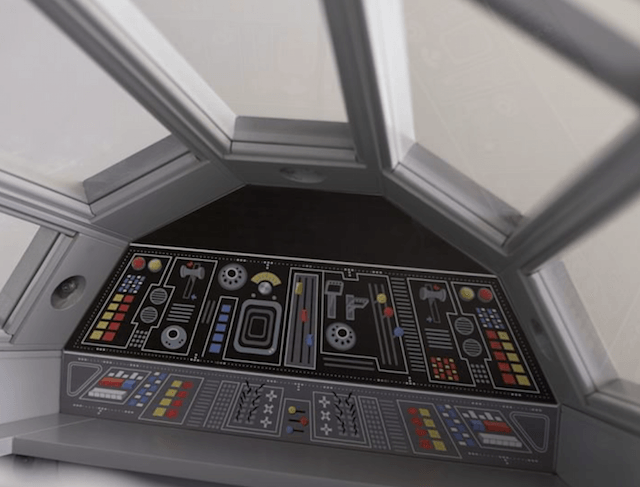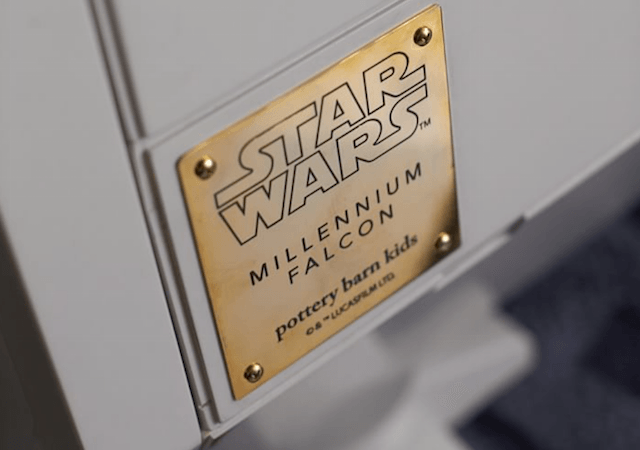 Photos from potterybarnkids.com
Save