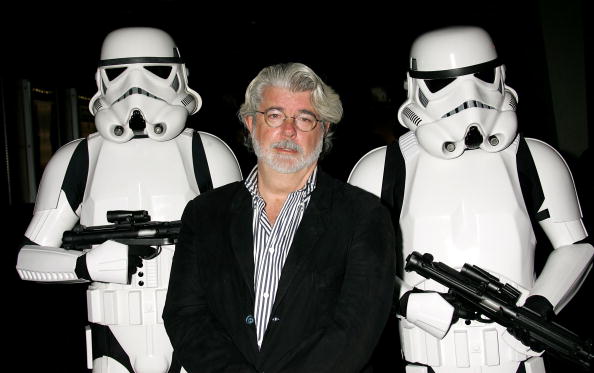 The Star Wars saga is one of the most popular and successful film franchises of all time. Spanning six movies and almost 30 years (although there were was a 16 year gap between Return of the Jedi and Phantom Menace), Star Wars was and still very much is the most beloved sci-fi story of all-time. Now, with a new film coming, hopefully by Christmas of next year, when we wanted to look back at the Star Wars movies that have come before Episode VII, the good and the bad. Here's how it break downs when you look at the highest grossing Star Wars movies. (Please note that these numbers are not adjusted for inflation.)

6. Star Wars Episode VI: Return of the Jedi – $418.4 million
The final installment of George Lucas's original trilogy is lowest grossest of all the Star Wars movies with $418 million. However, when you look at the adjusted numbers, Return of the Jedi actually made almost $650 million domestically, which is more than what Empire Strikes Back, the superior film in my and many others' opinions, made.
5. Star Wars Episode V: The Empire Strikes Back – $457.3 million
This number shocks me. The Empire Strikes Back was the highly anticipated sequel to one of the biggest films in history, but it only made a little over $450 million – that's over $150 million less than the original Star Wars. It's even more shocking if you consider that Empire received glowing reviews from critics (just as, if not better reviews than A New Hope got), and plus there was that huge development about someone being someone's else father.
4. Stars Episode IV: A New Hope – $621.7 million
Even without these numbers being adjusted, the amount of money that the first ever Star Wars movie brought in is still incredibly impressive.  It grossed over $620 million, which is only $20 million shy of the number three film on this list.
3. Star Wars Episode II: Attack of the Clones – $640.9 million
Attack of the Clones is, without a doubt, the worst of all the Star Wars movies. While there's less of Jar Jar Bings, George Lucas still made sure to pile on the romance between Anakin and Padme, which suffered from terrible dialogue, an incredibly stiff and bland performance by Hayden Christensen, and virtually no chemistry between him and Natalie Portman. While it still made $640 million worldwide, it's the lowest grossing of any of the prequel films.
2. Star Wars Episode III: Revenge of the Sith – $848.8 million
Revenge of the Sith made over $200 million more than Attack of the Clones did, and the reason for that is simple: it was a better movie. While the god awful romance scenes still remained, there were more spread out in Revenge of the Sith, and the focus was instead on the relationship between Anakin and Obi-Wan, as it was slowly torn apart as Anakin drifted more and more over to the Dark Side.
1. Star Wars Episode I: Phantom Menace – $983.6 million
Phantom Menace is the highest grosses of all the Star Wars movies, making $983 million, and that makes all the sense in the world. There was such anticipation in the months and weeks leading up to the film's release in 1999, and at those actual midnight premieres, it was pure pandemonium. Star Wars had been away for 16 years, and people hearts (and wallets) were open to its return. If only they had known what they were in for.
Photo by David Livingston/Getty Images for AFI