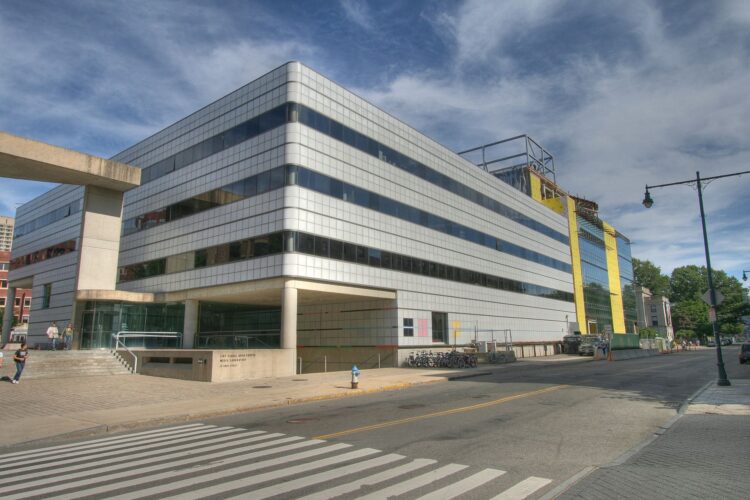 In recent years, computer science has become an increasingly popular field of study, and for good reason. As technology continues to advance, the demand for skilled computer scientists is at an all-time high, offering graduates access to rewarding careers with lucrative salaries. With this in mind, prospective students often seek to pursue their studies at the best computer science colleges to maximize their chances of success in the job market.
Undergraduate computer science programs provide students with a strong foundation in the field, equipping them with the skills and knowledge necessary to excel in a variety of industries. When considering which institution to attend, it is essential to evaluate factors such as the program's reputation, curriculum, faculty, and overall academic quality. Fortunately, there are numerous resources available for students to make informed decisions, such as national rankings published by reputable organizations like U.S. News and World Reports, Niche, and College Factual.
Some of the top colleges for computer science include the Massachusetts Institute of Technology (MIT), which consistently ranks as one of the best programs in this field, as well as the California Institute of Technology (Caltech). Additionally, top-tier schools such as Duke University have established themselves as exceptional institutions for computer science, with graduates often earning significantly higher salaries compared to their peers. Ultimately, finding the right fit for each prospective student requires diligent research and an understanding of their individual goals and aspirations.
Top Computer Science Colleges
In this section, we will briefly discuss some of the top computer science colleges worldwide, divided into three sub-sections: United States, Europe, and Asia.
United States
The United States boasts several renowned universities offering top-notch computer science programs. According to US News, Massachusetts Institute of Technology (MIT) and Stanford University are among the best colleges for computer science in the country. As per GradReports, other notable schools in the US include Brown University and Duke University, with competitive median salaries for their CS graduates.
Europe
In Europe, several prestigious institutions offer high-quality computer science education as well. Oxford University and the University of Cambridge in the United Kingdom are widely recognized for their excellence in the field. Other prominent European universities include the Swiss Federal Institute of Technology (ETH Zurich) and the Technical University of Munich in Germany.
Asia
Several Asian universities are also recognized for their outstanding computer science programs. Some top institutions in the continent include the National University of Singapore, ranked highly in global computer science rankings. Additionally, renowned Japanese schools like the University of Tokyo and Kyoto University offer rigorous and comprehensive computer science programs.
Selection Criteria
When considering the best computer science colleges, it's important to evaluate them based on a variety of factors. In this section, we'll look at the selection criteria, focusing on academic reputation, employability, and faculty credentials. These aspects play a significant role in determining the quality of a computer science program and will help prospective students make an educated decision.
Academic Reputation
Academic reputation is a crucial factor in evaluating computer science colleges. It reflects the program's prestige, quality of education, and the intellectual environment that students experience. Institutions with an outstanding academic reputation often attract the brightest minds and top faculty members, further contributing to a thriving academic ecosystem.
You can assess a college's academic reputation through various rankings, such as the ones provided by US News and Niche. These organizations evaluate schools based on numerous criteria, including feedback from students and faculty, research output, and external recognition.
Employability
Employability is another key factor to weigh when choosing a computer science program. The program's ability to prepare students for successful careers in the field is essential for their future prospects. Strong industry connections and high job placement rates indicate a program's commitment to helping its graduates secure relevant positions in the field.
Some aspects that contribute to employability are:
Internship and co-op opportunities
Networking events and job fairs
Strong alumni network
Job placement rates
Many college ranking websites provide information about graduates' employment rates and starting salaries, which can be useful in assessing a program's employability.
Faculty Credentials
The quality of a computer science program is heavily influenced by its faculty members since they shape the curriculum, conduct research, and provide guidance to students. A strong faculty typically includes experienced professors, industry professionals, and leading researchers in the field of computer science.
When evaluating faculty credentials, it is helpful to examine aspects such as:
Research output and citations
Industry experience
Teaching experience
Awards and recognition
Having well-rounded and knowledgeable faculty members will enrich the academic experience for computer science students, providing them with valuable insights and up-to-date information about the industry.
Application Process
The application process for the best computer science colleges can be rigorous, but understanding the requirements and steps involved can help students have a smooth experience. In this section, we will cover the admission requirements, financial aid and scholarships for computer science programs.
Admission Requirements
Admission to top computer science colleges typically requires strong academic performance in high school, including coursework in math and science. Applicants should expect to submit standardized test scores, such as the SAT or ACT, as well as a high school transcript demonstrating a competitive GPA. Demonstrating extracurricular involvement, particularly in computer science or related fields, is also beneficial.
In addition, most colleges require a personal statement or essay along with letters of recommendation from teachers or mentors. Some colleges may also request or consider additional materials, such as a computer science-related project or portfolio.
Financial Aid and Scholarships
Financial aid and scholarships play an important role in making college more affordable. Most students begin by completing the Free Application for Federal Student Aid (FAFSA) to determine eligibility for federal loans, grants, and work-study opportunities. Schools and states may also use the FAFSA to award need-based financial aid.
Moreover, many scholarships are available specifically for computer science students. These can be found through:
Colleges and universities
Industry organizations
Private foundations
Competitions and awards
To maximize scholarship opportunities, students should begin researching and applying early, as some scholarships may have deadlines well in advance of college application deadlines.
Future Trends
The field of computer science is constantly evolving and adapting to new challenges and opportunities. As such, the best computer science colleges must anticipate future trends and respond proactively to ensure their programs remain at the cutting-edge of the industry.
Emerging Technologies
One key area to watch is the development of emerging technologies. These innovations are the driving force behind many of the most exciting advancements in business, healthcare, finance, and other sectors. For computer science students, staying up-to-date with the latest trends in areas such as artificial intelligence, machine learning, and data analysis is crucial. Colleges at the forefront of the field are likely to offer programs and courses focused on these topics, giving students an edge in the job market.
Additionally, the growing importance of cybersecurity cannot be overstated. As technology becomes more embedded in our daily lives, securing personal and sensitive information has become a considerable challenge. Leading computer science schools will recognize this and offer programs that prepare students who are interested in this field for a successful career.
Industry Collaboration
Another essential aspect to consider when evaluating the best computer science colleges is the extent to which they collaborate with industry partners. Strong industry ties can provide students with valuable opportunities for internships, research projects, and job placements. As the technology sector becomes increasingly competitive, having this real-world experience can be the key to standing out among other job seekers.
Furthermore, industry collaborations ensure that the curriculum and learning resources are in line with the needs and expectations of the market. This allows students to develop relevant skills and remain competitive in a rapidly evolving field.
Overall, the best computer science colleges must offer comprehensive programs that balance foundational knowledge with cutting-edge content related to emerging technologies, as well as fostering strong connections to industry stakeholders. Ensuring that students are equipped with both a solid academic understanding and the practical skills necessary to adapt to future challenges is paramount for success in this rapidly evolving field.