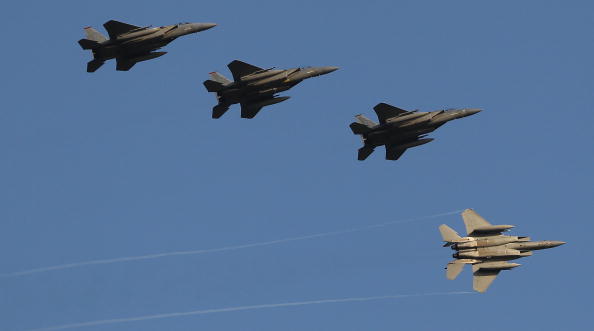 Defense contractors are companies that sell weapons and military equipment in a global market. These companies are pulling in billions with their technology and constantly changing how the world operates. America has taken full advantage of this market with 47 different companies being in the top 100 that provide these different weapons and equipment. Let's take a look at the largest defense contractors in the world.
5. Raytheon
Raytheon has around 46,900 different employees and the company focuses mainly on missiles and electronics. Their products and programs are used by NASA, the Department of Defense, United Kingdom's Border Agency, and even the Missile Defense Agency. Raytheon has sold over $23 billion in arms and has also profited $1.9 billion.
4. General Dynamics
General Dynamics are experts in the military vehicles industry. They have created some of the country's most notable army vehicles like the Abrams M1 tanks, the Main Battle Tank, and military ships and communications systems. The company has 90,00 employees and has sold around $24 billion worth of products with a $2.6 billion profit. Their most recent project is working on nuclear powered attack submarines for the Navy.
3. Northropp Grumann
Northrop Grumann works mainly on creating drones and cyber security for the homeland security department. The company does make some explosives, but more importantly creates defense systems to place around the country and detect any incoming threats. Northropp Grumann has 117,100 employees, sold $28 billion, and profited a total of $2 billon.
2. Boeing
Boeing is an aircraft business that also has a division specifically for military arms and more specifically, global striking aircrafts. They supply our country's military with apache combat helicopters, drones, and tons of missiles. The U.S. Air Force has used the Boeing F-15E Strike Eagle and so far have not lost in combat when using them. Boeing has sold $31.4 billion worth of products and turned a $2.9 billion profit with 160,500 employees.
1. Lockheed Martin 
Lockheed Martin has 132,000 people on their staff and makes fighter jets. They are mainly known for building the largest fleet of military aircrafts in the F-35 joint strike jet. They have sold $35.7 billion in arms and made a profit of $2.9 billion.
Photo by Koichi Kamoshida/Getty Images