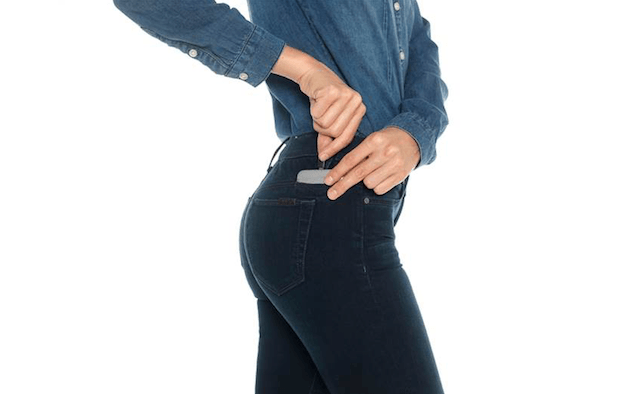 Wearable technology is all the rage nowadays, and it's probably the one area within the technology industry that has the most amount of potential for growth. Six years ago, wearable technology was pretty much nonexistent. Now we have smartwatches, virtual reality goggles, and fitness bands that provide use with a range of useful features. I personally have a Moto 360 smartwatch, and I really like it. But ever since the rise of wearable technology, many have wondered, what's next? Will there be shirts that can measure our heart rates? Are there going to be shoes that can make me run faster? Who knows for sure. But in the meantime one small company is getting into the mix by offering a very unique article of clothing: a pair of jeans that can charge your cellphone.
Joe's Jeans is an American denim manufacturer based out of Los Angeles that produces high-quality jeans among other fashion products. We're talking about $150 dollar pairs of jeans, so they certainly aren't cheap. They have a range of different styles, fits, and colors and their newest product is quite interesting. The jeans are called #Hello, and you can actually charge your smartphone with them.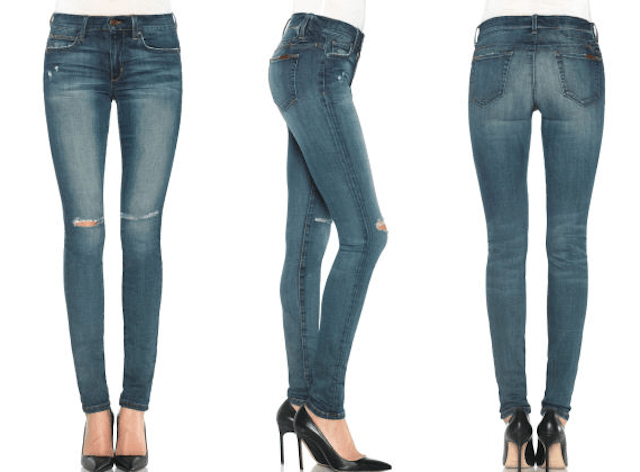 At first glance, the jeans look like your normal pair of skinny jeans, but Joe's Jeans have designed them a bit differently. On the upper, right-hand side of the jeans is a small pocket that has been specifically made to fit an iPhone and a small battery pack. You would charge the small battery pack at home, and then bring it with you when you go out. So let's say you have gotten off from work and are headed to meet friends for dinner, but your iPhone is about to die. Simply plug the iPhone into the battery pack, put the phone in the special pocket, and you're good to go. It's extremely creative but yet simple enough for it to actually be viable.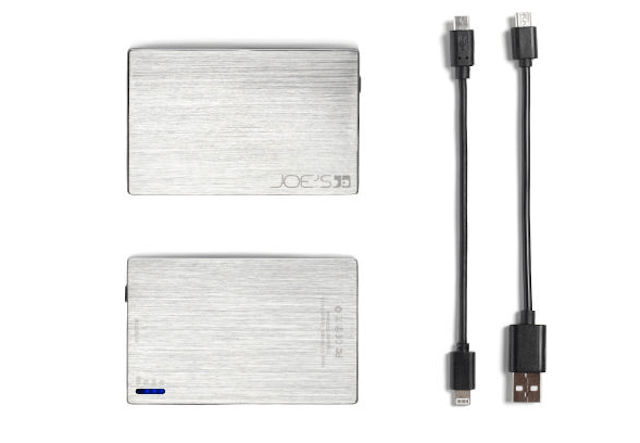 While the #Hello jeans are very attractive for those that often find themselves needing to recharge their cellphones, there are a few caveats. First of all, the jeans are only available as skinny jeans for women, so sorry guys you can't get in on the fun. Additionally the battery pack provided by Joe's will only charge "an iPhone 5 to 80-85% and an iPhone 6 up to 70%", so you cannot fully charge your device. But that makes sense, as they had to keep the battery pack small so it wouldn't add that much bulk to the jeans. Even still, I'm wondering what these will look like and feel like when wearing the battery pack, as remember, they are tight-fitting skinny jeans. Also the battery pack only comes with a cable for the iPhone, so everyone else is out of luck. While you could theoretically by a 3rd party cable for an Android device, the pocket has been specifically designed to accommodate iPhones. But the biggest deterrent for most would be the price. While the jeans are offered in a few different colors, they still cost $189 dollars for a pair. That's a good amount of money to spend on jeans, but they are high-quality jeans for sure. However that price doesn't include the battery pack. You're going to have to drop an additional $49 for that. So all together if you want the complete package, you're looking at $238 dollars. And let's be honest, no one is going to buy these jeans and then not buy the battery pack. That's the entire point of the jeans.
Still, while the jeans are expensive and only for women, they are definitely very interesting. Hopefully Joe's Jeans will move forward and release a few pairs for men as well. But if you're someone that travels a lot and are constantly reaching for the charger, then these jeans might be for you. You can get them on their website, or check out some of their other styles as well. Is the future of wearable technology clothing that charges our devices? I guess we will have to wait and see. But in the mean time, while expensive, I really like the idea of these jeans.
Photos from Joe's Jeans