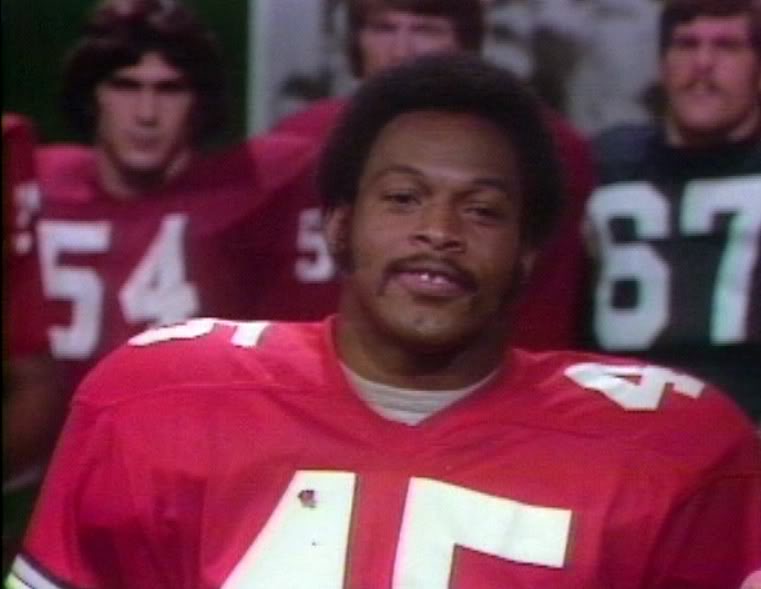 The Heisman Trophy might just be the most prestigious individual award in all of sports. It's a symbol of everything that stands for college football, with one player each year joining an exclusive fraternity for his on-field success. And, over the years, we have seen some great players go on to win the award and make a name for themselves in the NFL. Unfortunately, having the stiff-armed statue doesn't always lead to that kind of pro career, and these 20 of the players who found that out, as they're the worst Heisman Trophy winners to ever play in the NFL.
Photo via YouTube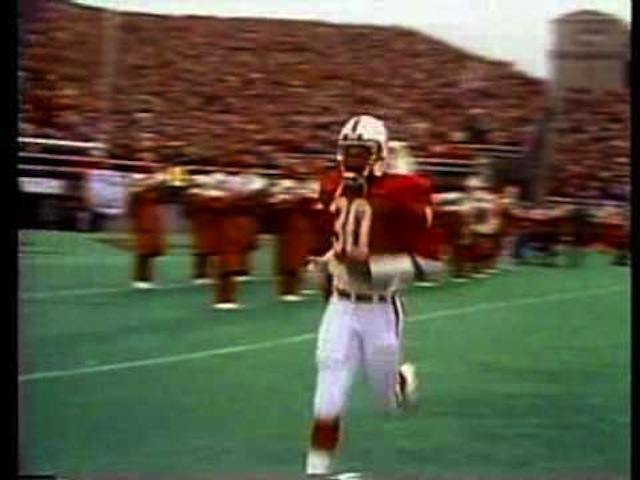 20. Mike Rozier
Winning the 1983 Heisman Trophy while playing for the Nebraska Cornhuskers, running back Mike Rozier was a two-time All-American who had rushed for a total of 3,837 yards in his final two years in Lincoln. Taken in the first-round and second overall of the NFL supplemental draft by the Houston Oilers, Rozier flopped in the NFL, though. While he did enjoy one 1,000-yard season and made two Pro Bowl trips, he finished with just 4,462 total yards rushing in his seven years. He's not as bad as some of the others on this list, but he proved to have talent that was never put on display.
Photo via YouTube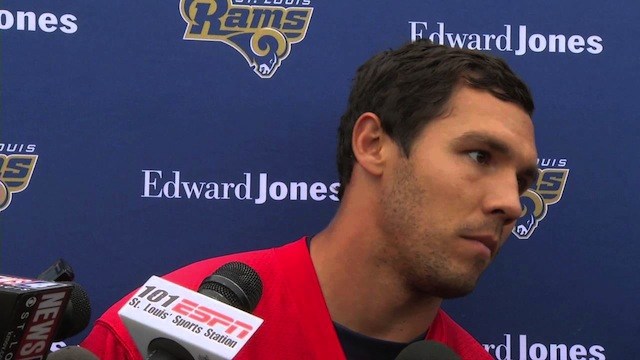 19. Sam Bradford
Leading his Oklahoma Sooners to the national title game during the 2008 season, Sam Bradford showed that he had the moxy to backup the biggest individual award in college sports. Although OU lost to the Florida Gators in that game, Bradford was still selected No. 1 overall by the St. Louis Rams, where he has been anything but spectacular, battling injuries and getting paid the last big-time contract for a rookie before the rookie wage scale was implemented.
Photo via YouTube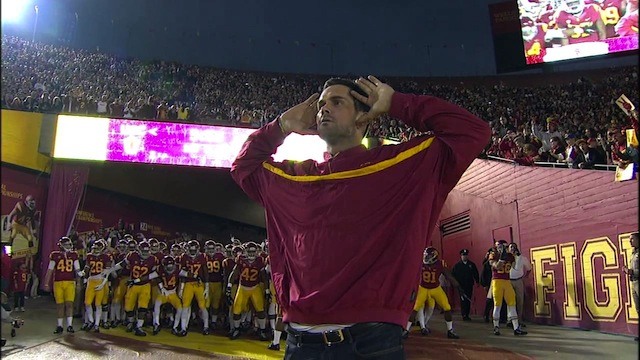 18. Matt Leinart
Another case of someone who everyone thought would transform the quarterback position, former Southern Cal lefty passer Matt Leinart had all the awards, charisma and, apparent, skills to become a franchise quarterback. After getting drafted by the Arizona Cardinals, though, Leinart was never to develop the way he or the team had hoped he would, and was incapable of overtaking Kurt Warner under center for the starting gig. He finished his NFL career with a few injuries after bouncing around in spot starts.
Photo via YouTube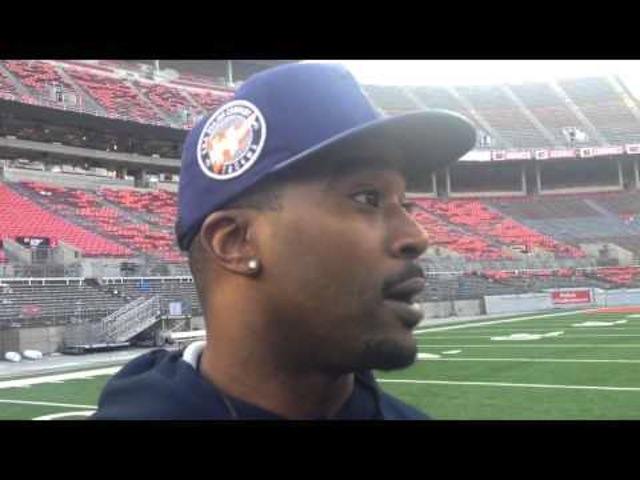 17. Troy Smith
As an Ohio State Buckeyes fan, the case of Troy Smith is still a bit of a sensitive subject for me. While short in stature and not possessing the strongest arm out there, Smith was nimble and deceptively quick, capable to extend plays and lead his teammates. Yet, after getting his Buckeyes team to the national title game—in which he struggled mightily—Smith's draft stock plummeted and he was nothing more than a journeyman while in the NFL, never getting a vote of confidence from a team.
Photo via YouTube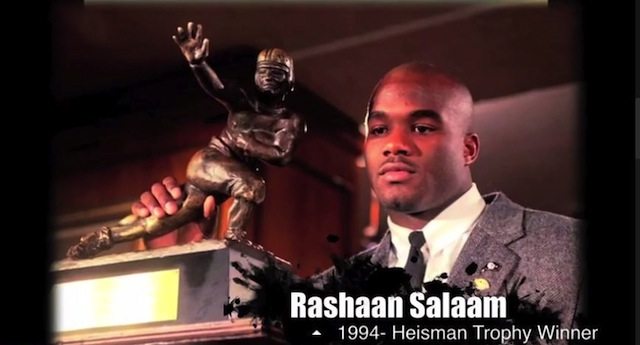 16. Rashaan Salaam
Drafted by the Chicago Bears 21st overall in the 1995 NFL draft, running back Rashaan Salaam was looked at as the next great runner for the franchise. After a promising rookie campaign in which he rushed for over 1,000 yards and scored 10 touchdowns, Salaam only rushed for a total of 610 yards in his next three years before calling it quits. He was a tremendous runner in college for the Colorado Buffaloes, but couldn't stay consistent when he got amongst the big boys.
Photo via YouTube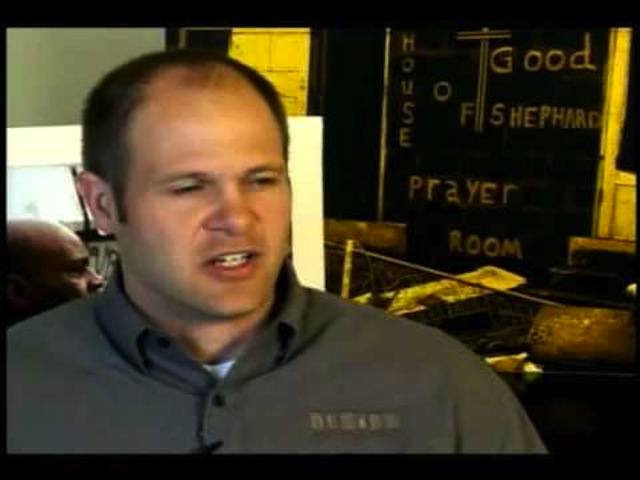 15. Danny Wuerffel
Like other quarterbacks on this list, former Florida Gators signal-caller Danny Wuerffel was a player who may have just been a success because of the system he played in. Under the coaching of former head coach Steve Spurrier, Wuerffel threw the ball all over the place, putting up gaudy numbers. But, when it came to the NFL game, he failed to develop, bouncing around and playing for four teams in six seasons and finishing with 12 touchdowns to 22 interceptions.
Photo via YouTube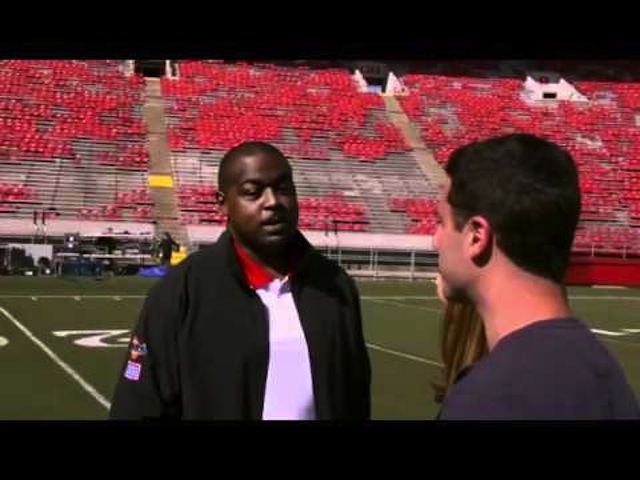 14. Ron Dayne
When a guy leaves the college ranks as the top rusher in NCAA history, the team that drafts him has high hopes for what he can do in the NFL. That was the case for former Wisconsin Badgers running back Ron Dayne, who held the rushing record in college, (since broken), and was drafted No. 11 overall by the New York Giants. Rushing for just 3,722 yards and 28 touchdowns in seven seasons, though, Dayne's NFL career was a major disappointment.
Photo via YouTube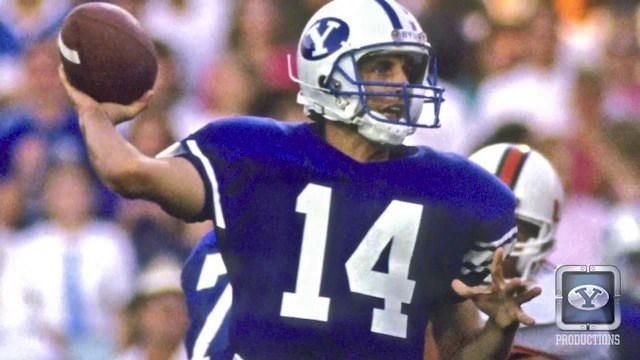 13. Ty Detmer
Sure, after being a ninth-round pick by the Green Bay Packers in 1993, there weren't too many expectations on former BYU Cougars quarterback Ty Detmer, but, still, that's probably why he was such a big bust in the NFL. When you win the Heisman Trophy, it's a stamp of excellence and a declaration of being the best player in college football. For Detmer, though, he was nothing more than a career backup in the pros, going 11-14 and throwing 34 touchdowns and 35 interceptions in his eight-year career.
Photo via YouTube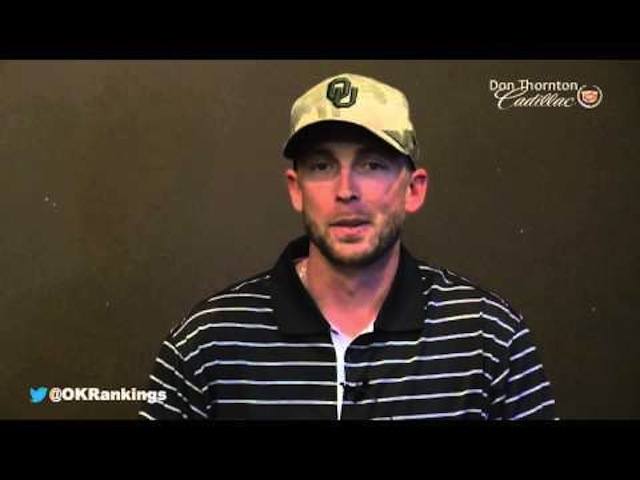 12. Jason White
He was a quarterback who could sling the ball over the field, but former Oklahoma Sooners quarterback Jason White never possessed the strongest arm or other key attributes that most successful players have. Unselected in the 2005 draft, White did get a chance with both the Kansas City Chiefs and Tennessee Titans, but both declined to keep him around for too long, showing that White was a great college passer who may have just been a product of the system he was playing in.
Photo via YouTube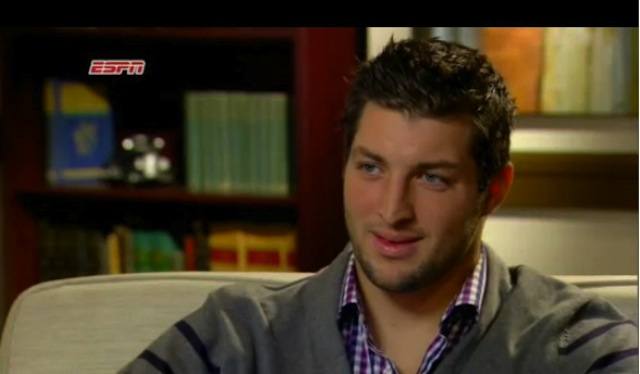 11. Tim Tebow
He seemed to have the perfect life, didn't he? Winning the Heisman Trophy as a sophomore, former Florida Gators signal-caller Tim Tebow showed that he was the future of college football—and proved so by winning two national titles during his time in Gainesville. While also a perceived saint off-the-field, Tebow, shockingly, became a first-round pick in 2010, which he never lived up to due to his inability to transform into a passer and not just a gimmicky player in the backfield.
Photo via YouTube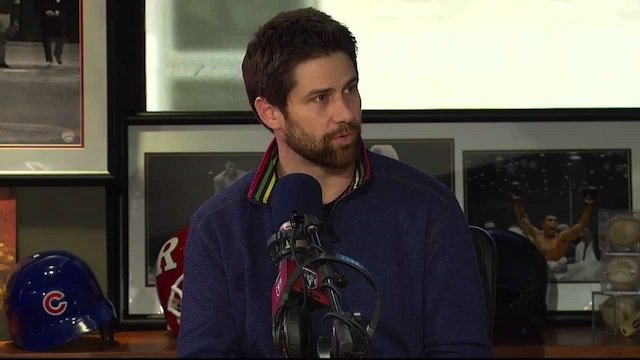 10. Eric Crouch
Initially drafted by the St. Louis Rams as a projected wide receiver, former Nebraska Cornhusker quarterback Eric Crouch refused to change positions, wanting to stay under center. After an unfortunate injury, though, Crouch was released and signed with the Kansas City Chiefs, where he flamed out before bouncing around to other leagues. He was a extraordinary college player who had a tremendous career, but Crouch was too small and a little unlucky on the next level.
Photo via YouTube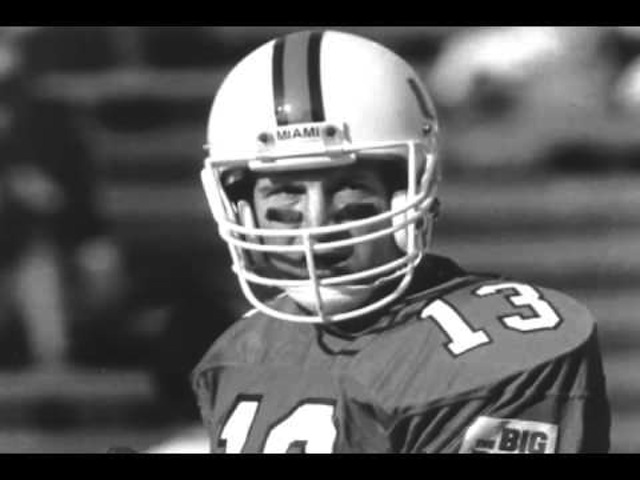 9. Gino Torretta
Leading the Miami Hurricanes to a national titles in 1991 and a second-straight appearance in 1992, quarterback Gino Torretta was a great winner in college football, but a total bust in the NFL. Lucky to get drafted in the seventh-round by the Minnesota Vikings, Torretta last just two years in the league, throwing just 16 passes in that span.
Photo via YouTube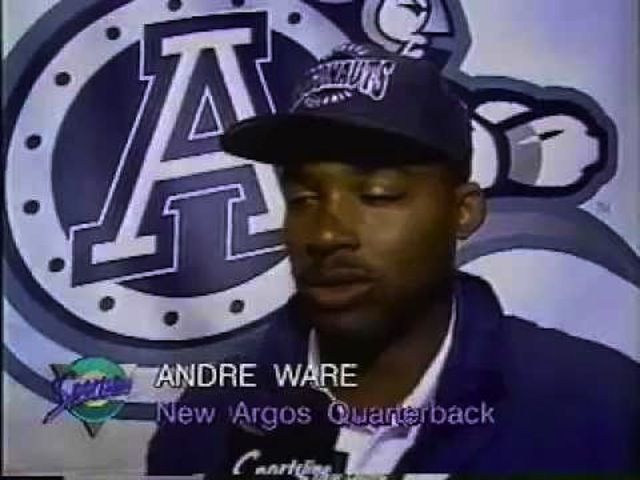 8. Andre Ware
Another player who put up gaudy numbers thanks to a pass-heavy college system, former Houston Cougars quarterback Andre Ware threw for 4,699 yards and 44 touchdowns in the 1989 season that he won the Heisman. With size and agility, Ware had teams salivating at his potential, which led the Detroit Lions to draft him No. 7 overall in 1990. In his five years in the league, Ware had five scores and eight interceptions, being a major disappointment.
Photo via YouTube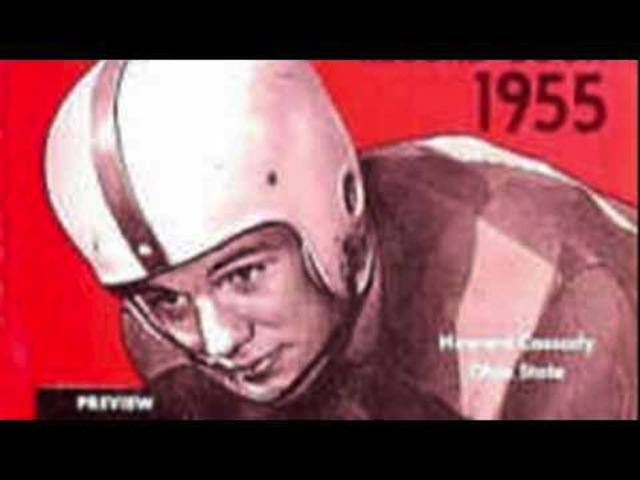 7. Howard Cassady
One of the best athletes in college history, former Ohio State player Howard Cassady could do it all, rushing for over 4,400 yards and scoring 37 touchdowns in 36 career games as a Buckeye. Not only that, but Cassady played on the baseball team, too, leading the team in homers in 1955 to earn the Athlete of the Year Award. So, yeah, the guy had skills. Well, until he got to the NFL after being drafted No. 3 overall by the Detroit Lions, where he totaled just 1,229 yards and scored six touchdowns in eight seasons.
Photo via YouTube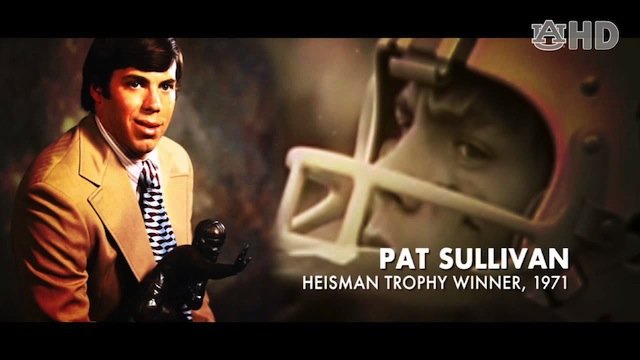 6. Pat Sullivan
Leading the NCAA in total offense during the 1970 season, former Auburn Tigers quarterback had quite the career for his college. Winning the 1971 Heisman Trophy, Sullivan threw for more than 6,200 yards and 53 touchdowns, while rushing for another 18 scores. But after being drafted in the second-round of the '71 NFL draft, he never enjoyed the same success, lasting just four years as a backup and throwing 220 career passes.
Photo via YouTube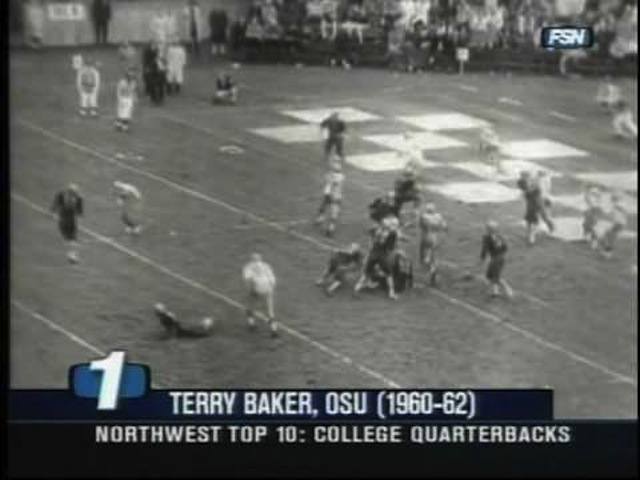 5. Terry Baker
Winning the Heisman Trophy in 1962 while playing for the Oregon State Beavers, quarterback Terry Baker had an incredible 4,979 total yards and 38 total touchdowns the year he won the stiff-armed statue. Taken by the L.A. Rams No. 1 overall, Baker was never to find the same success once in the NFL, lasting just three seasons and throwing 21 passes with no touchdowns and four interceptions. That was his entire pro career, right there.
Photo via YouTube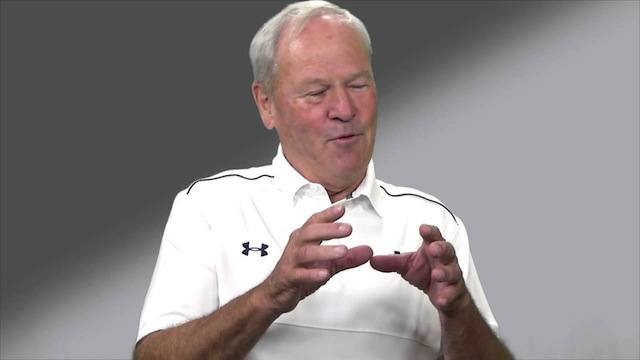 4. John Huarte
Having one good season during his Notre Dame career, former Irish quarterback John Huarte helped guide ND to a 9-1 record in his Heisman-winning campaign of 1964. Taken in the second-round of the AFL draft by the New York Jets, Huarte then played in parts of six NFL seasons, but never did anything more than bounce around, playing for four franchises in those years and never throwing more than 15 passes in either of them.
Photo via YouTube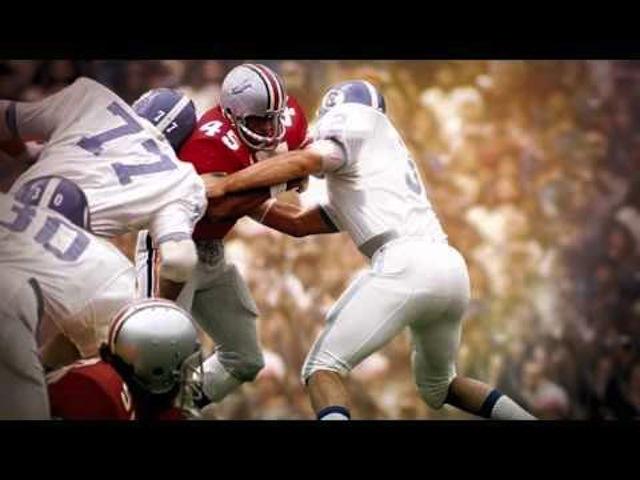 3. Archie Griffin
The only college football player to win two Heisman Trophies, former Ohio State Buckeyes running back Archie Griffin seemed to have the best future of any of these former winners. Size, speed and strength, Griffin played at a prestigious program, showing he could handle pressure. Unfortunately, after being selected No. 24 overall in 1976 by the Cincinnati Bengals, Archie didn't have the same type of career in the NFL as he did in college. Rushing for a total of 2,175 yards and four touchdowns in his next six seasons, it's safe to assume he is one of the biggest pro busts to have won the Heisman.
Photo via YouTube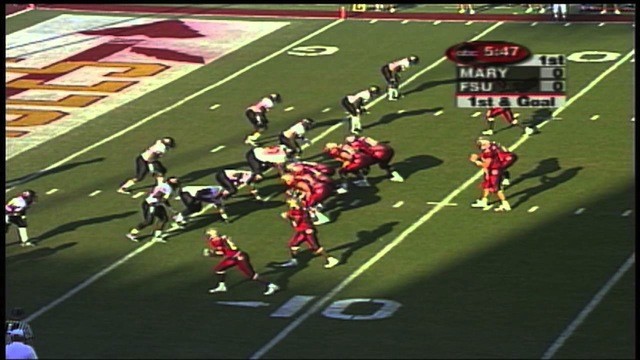 2. Chris Weinke
Initially deciding to play baseball after being drafted to do so out of high school, Chris Weinke changed his mind at 25 years old, when, in 1997, joined the Florida State Seminoles football team. As a sophomore in 1998, Weinke led the team to a 9-1 record and a No. 2-ranking before a neck injury put him on the sideline. The following year, though, he led the Noles to a national title and, eventually, moved on to play in the NFL. For all the talent he had, his career record in the pros was 2-18 in five seasons.
Photo via YouTube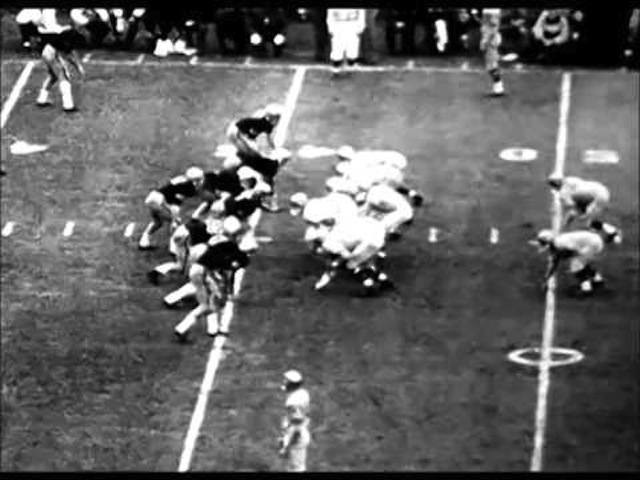 1. Joe Bellino
A dynamic player who could run the ball, catch the ball and, yes, even threw the ball on occasion, former Navy Midshipmen Joe Bellino's college career was a huge success, earning him the 1960 Heisman Trophy. After fulfilling his military duty, Bellino eventually played for the Boston Patriots in the AFL in 1965 four years later, totaling just 64 yards with no scores in a three-year career.
Photo via YouTube