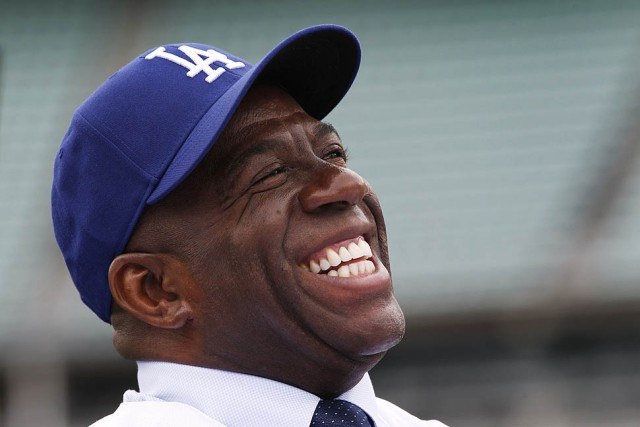 It is well documented that many highly successful athletes who made fortunes during their playing careers lost every dime after they retired. Some did so due to poor investments, but many others simply squandered their money on easy living. Some prominent and successful athletes have publicly stated that they were able to make money and keep it because they refrained from trying to keep up with the appearance of being rich. These are the ones who were able to hang on to their earnings so that wise post career investments would be possible. The majority of those savvy businessmen became so for various reasons.
Some worked other jobs in the off season which became their post athletic careers. Others saved their money and used it as nest eggs for the years when they would no longer be playing. Some were business minded to begin with, and others developed skills along the way out of necessity. Many are heroes, superstars and icons of their sport. Their financial stories are fascinating and their various investment paths diverse. Stars, examples, mentors and the best of the athletic world, they are also successful businessmen who continue to lead by example and invest in life.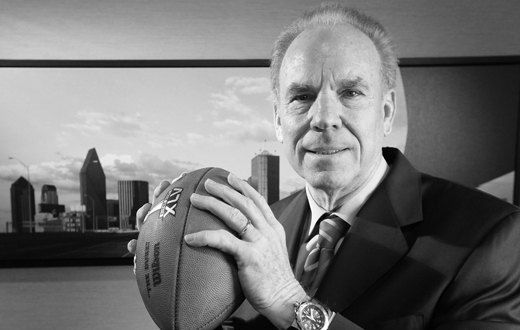 1.Roger Staubach
Though Roger Staubach is famous for winning the Heisman Trophy and the MVP award of Super Bowl VI, he has had a stellar business career after he retired from football. He earned $12 million in 2013, but has reportedly put millions into the bank since his football years. He was named by Forbes as the highest-paid retired football player. Typical of Staubach, he worked the off-season as a life insurance salesman, and that experience parlayed into an invitation to work for Henry Miller Jr. in Dallas real estate, in the insurance division. After Staubach won the Super Bowl, Miller promoted him to vice president. Staubach started his own company, and excelled in commercial real estate transactions. He pioneered the practice of representing tenants rather than landlords and this brought him immense financial success. He always shared his profits with his team of workers, though, and this tendency to honor work and the workers is part of his solid reputation. A man of Navy style loyalty, who earned strength from time spent in Vietnam, his family knows that he is a steadfast family and Navy kind of guy, sharing millions with those who have climbed to the top with him.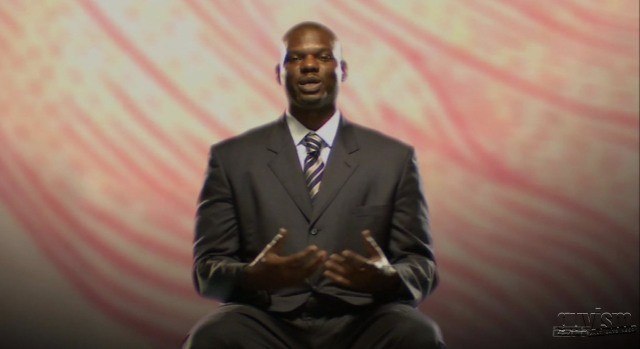 2. Jamal Mashburn
After 12 seasons with an average of 19.2 points scored per game, Jamal Mashburn earned his nickname of "Monster Mash". He played with the Dallas Mavericks, the Miami Heat and the Charlotte/New Orleans Hornets and retired from the NBA after a serious knee injury interrupted his lucrative career. He earned more than $75 million during those NBA years. Afterward, he used his university degree in Communications to support his post-basketball work as a broadcaster for ESPN. At last count he owns 37 Papa John's franchises, 34 Outback Steakhouse franchises and numerous car dealerships all across Kentucky. In addition, he is part owner of a stable which owns Kentucky Derby prospective competitor, Buffalo Man.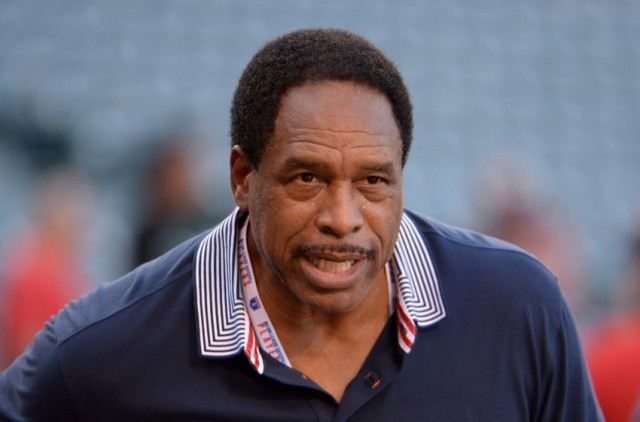 3. Dave Winfield
David Mark Winfield was inducted into the National Baseball Hall of Fame in 2001. He is a former MLB right fielder, playing for six teams over a 22-year career. He played for the San Diego Padres, the New York Yankees, the California Angels, the Toronto Blue Jays, the Minnesota Twins and the Cleveland Indians. He was an All Star for the MLB twelve times, won the Golden Glove Award seven times, and the Silver Slugger Award six times. His professional talents earned him the title of third-best, all-around athlete of all time, in any sport, by ESPN. After he retired in 1996, the awards and accolades continued.
His energies have focused on his work as the owner of fast food franchises, business advisor to entrepreneurs; a board member for a select few privately held companies, and numerous public positions such as Advisor to the Executive Director of the Major League Baseball Players Association in New York. His David Winfield Foundation was the first established by an active athlete and is an international leader in preventing substance abuse, supported by the $4 million endowment he provided to secure its work. He, and his work, is acclaimed for the community service projects which he has created and supports for underprivileged youth and families in need.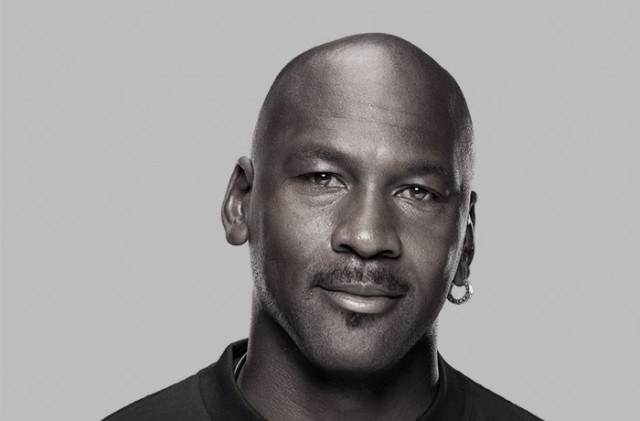 4. Michael Jordan
A visit to the website shows fans of Michael Jordan the statement, "By acclamation, Michael Jordan is the greatest basketball player of all time." Some of the stats listed show that he was drafted in 1984 by the Chicago Bulls, and that he retired in 2003. He is legendary among fans and his colleagues for his extraordinary athletic skills, his awards and successes, his humble attitude, his love for the game, and his unique place in basketball history. ESPN is said to have conducted an "expansive survey" of significant groups in the sports world to determine which athlete was the greatest in the 20th century. Michael Jordan ranked above previous sports icons such as baseball great Babe Ruth and boxer Muhammad Ali. In 2015, Michael Jordan became a billionaire. His fortune came from royalties and endorsements deals made from his Jordan brand, which brought in $100 million in 2014 alone. The brand named for him is a subsidiary of Nike, which generates somewhere around $2 billion a year for the company and has kept the athlete himself in royalties for the 10 years or so since he retired. No other athlete has made as much after retiring as he has, except for Floyd Mayweather, retired boxer. Jordan also has ownership in the Charlotte Hornets which brings his net share of the team to a value of approximately $400 million.  He is the first athlete to be worth over $1 billion.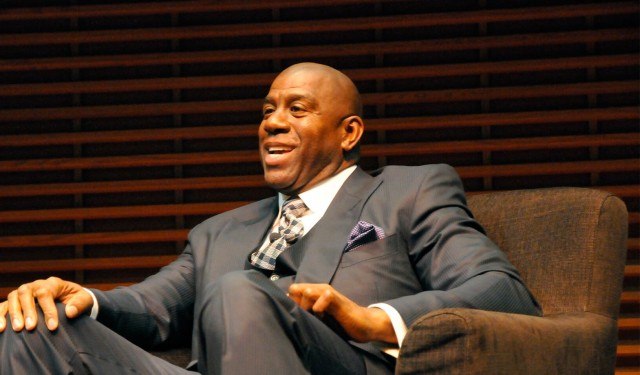 5. Magic Johnson
In his 13 seasons as point guard for the Los Angeles Lakers of the NBA, he earned approximately $46 million. He was inducted into the Basketball Hall of Fame twice, and received numerous awards throughout his playing career. After retiring, he became a spokesperson for AIDS and used his career earnings to revitalize urban areas. He invested in Starbucks, Best Buys and AMC Magic Johnson Theaters to create jobs in urban neighborhoods. His Magic Johnson Enterprises has a net worth of approximately $700 million.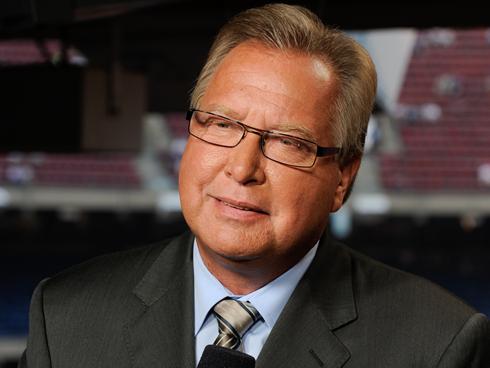 6. Ron Jaworski
Former quarterback Ron Jaworski began his football career playing for the Los Angeles Rams. He also played with the Philadelphia Eagles, the Miami Dolphins, and the Kansas City Chiefs. Along the way, he won numerous awards, both personal and team, and eventually retired from the NFL with 17 seasons to his credit. He became a sports commentator, broadcasting for ESPN, WIP and WYSP for various shows, including the iconic Monday Night Football series. This post retirement career would almost be expected of a man who has earned so many successes in terms of his personal game statistics. What is fascinating is that he spent his pro football spare time unwinding on the golf course, and now owns enough of his own that they are referred to as the "Ron Jaworski Portfolio". He has spent 30 years developing his courses into profitable venues which have raked in six-figure annual profits at each. His youthful love of the game has stayed with him, and now his passion has also become a highly lucrative business. He keeps his interest in football as the part owner, investor and advisor for the Arena Football League's Philadelphia Soul and the Elite Football League of China. Not bad for the man who once held the record for most consecutive starts for a quarterback.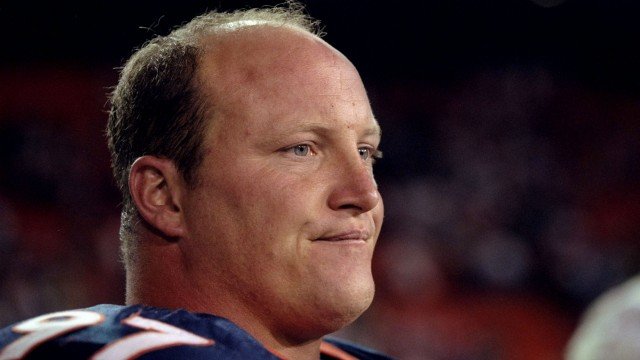 7. Mike Lodish
Veteran of 11 years in the NFL, six Super Bowls- a record; Mike Lodish is now the king of peanut brittle. He's not as well-known as other players as he spent considerable time serving as backup. Though he participated in four losing Super Bowls, he used those to learn how to overcome disappointments and made the move to his family-inspired business. His decision to market his mother's family recipe for the crunchy treat has turned into anywhere from 700 to 1,000 orders per week, which amounts to somewhere around $7,000 per week in sales. He is building his brand from a local and regional favorite sold in 30 specialty stores in the metro Detroit area and local Whole Food stores to what he envisions has a national brand.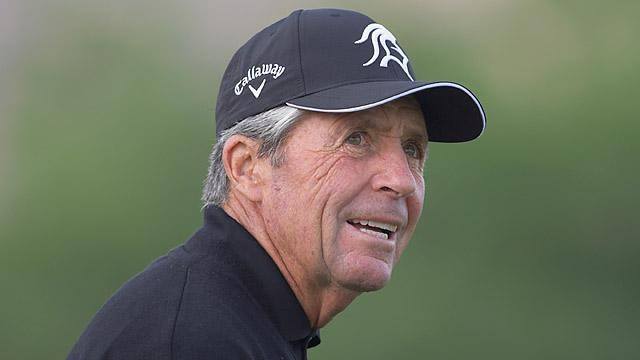 8. Gary Player
Gary Player, aka the Black Night due to his signature black clothing, is known as the most successful world class international golfer. His credits include winning 9 Major championships on the professional tour and winner of the career Grand Slam for the third time in history. From 1965 through 1997 he dominated the world of professional golf, winning awards and accolades throughout his career. Today, his business has spread to include superior golf course designs, real estate services, international, educational and charitable events. His Black Knight Foundation has helped underprivileged children around the world utilizing millions of dollars in donations and sales of branded merchandise. This entrepreneurial giant has given back to the world with a vigor that infused his golf pursuits, and has now, surpassed those achievements. He regularly travels around the globe, from his horse ranch in his home country of South Africa to most anywhere else. He is called by some to be the most traveled golfer in history.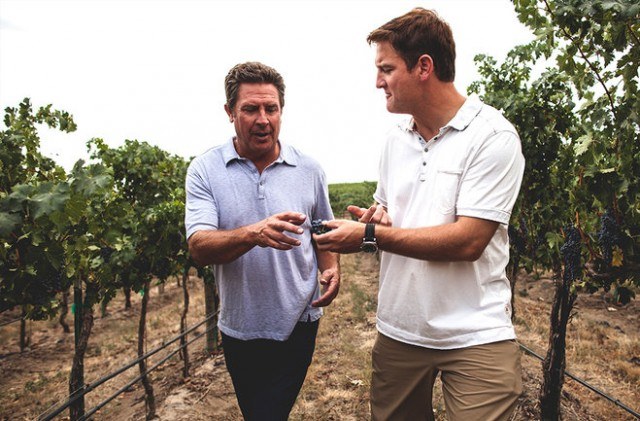 9. Dan Marino and Damon Huard
These two former Miami Dolphin quarterbacks started talking about wine when they got to know each other as team mates. Marino was drafted by the Dolphin's in 1983 and Huard followed later in 1997. Marino had a notable Washington wine collection in his Fort Lauderdale cellar and Huard had graduated from the University of Washington. They spent time daydreaming over the idea of starting their own winery and shared ideas for names and logos while still playing football. Once Huard had retired in 2009 he had already been actively resourcing relationships with Washington vineyard owners. With other investors, the two began Passing Time, which released its first vintage in 2012. They recruited a top vintner from Washington State to create their Cabernet Sauvignon, and sold the first cases, bringing in approximately $375,000 so far.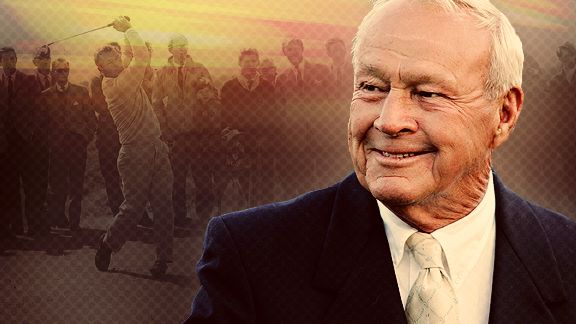 10. Arnold Palmer
Arnold Palmer earnings for 2014 are approximately $40 million. In 1973, he had the last of his 62 PGA Tour victories. During his career, he won $1.9 million in PGA Tour prize money. Despite his retirement from golfing, 2013 was the most successful earnings year ever. His line of drinks brings in about $200 million for Arizona Beverage Company. He is most famous in Asia, where 400 stores sell leather goods and apparel items which his name.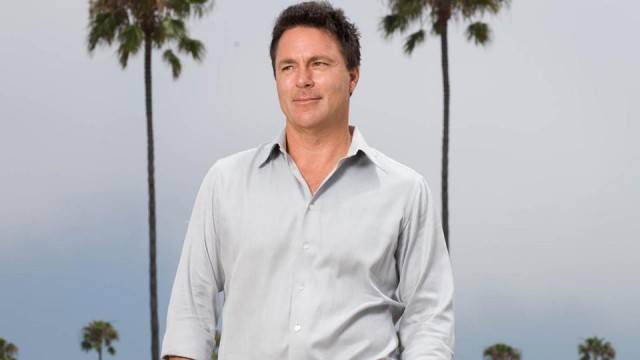 11. Todd Zeile
A former professional baseball player, he was primarily a third baseman for 16 seasons and 11 teams. He has the distinction of being the only player in major league history to have hit home runs for over 10 teams. His achievements included 2,004 career hits, 253 home runs, 4 post-season home runs, 11 straight seasons of ten or more home runs and 1,110 career RBI. After he retired from the MLB, he was free to pursue his interests in acting and film production. He became friends with Charlie Sheen after a chance meeting in the tunnel of Dodger Stadium. Sheen was looking for his seat and Zeile was warming his hands before the first inning at bat. Eventually they began to collaborate on creative ventures, which led to a long term partnership and idea sharing resulting in the successful show Anger Management.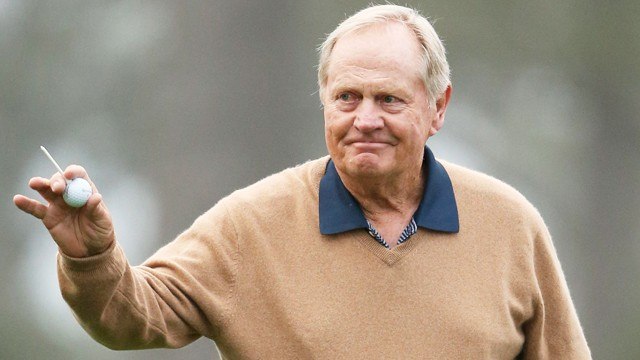 12. Jack Nicklaus
Jack Nicklaus is a popular golfer who won 18 major championships, a certain record. Though he played in the Masters and various PGA Tour events until 2005, he considers his 1996 Senior Tour pair of wins to be the ending point of his golfing career. Many years have passed since he was actively competitive as a golfer, but his business ventures continue in Nicklaus Design. This Florida based company has designed over 380 golf courses in 36 different countries. It has been doing so for just about 45 years, with PGA Tour stops an important part of the courses Nicklaus has had a hand in developing. Nicklaus Companies is the overarching umbrella for many new ventures such as a new golf ball line and lemonade created by Arizona Beverage Company. Nicklaus has an estimated worth of about $30 million.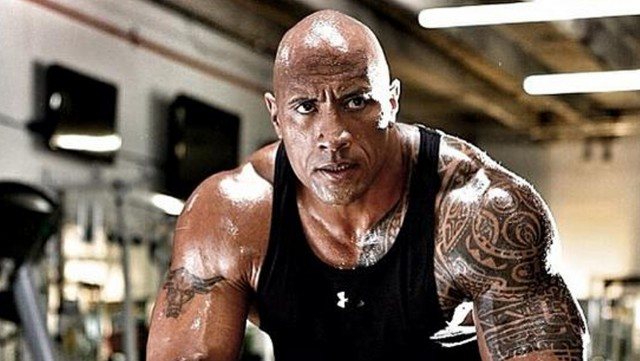 13. The Rock
During his wrestling career, The Rock earned about $40 million. He began his athletic life at the University of Miami as a defensive line standout, but he suffered injuries that kept him from continuing in football. His father had been part of the WWE, so he joined. During that time, John Cena called him "the most successful WWE superstar ever". But an offer to film The Scorpion King provided him with a $5.5 million paycheck, and the position as a rookie with the highest salary in history. He was able to carve out a career as an actor with several films following. He is described as semi-retired from wrestling because he occasionally appears with wrestling activities. His current net worth is approximately $65 million.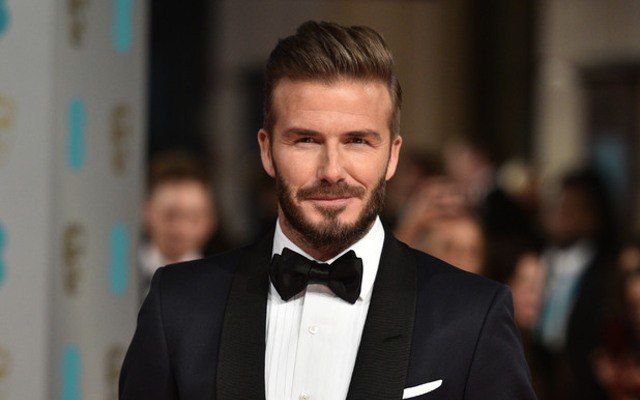 14. David Beckham
David Beckham was listed as the highest paid professional footballer in the world, making over $50 million in 2012. During his career, he was the first English player to win league titles in France, England, Spain and the United States. He was named one of the world's greatest players alive in the FIFA 100 list for 2004. He retired in 2013 after playing for 20 years and winning numerous titles and awards. He earned $37 million in 2013 from endorsements and equity deals with Coty and H&M. He has been a UNICEF UK ambassador since 2005 and in 2015 his David Beckham UNICEF Fund to protect children worldwide from danger was launched.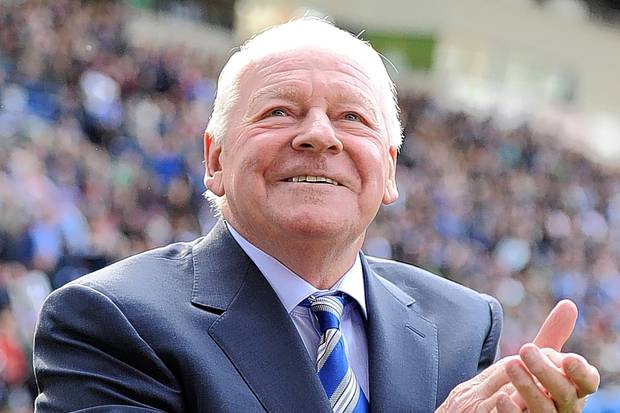 15. Dave Whelan
Due to a leg injury, Dave Whelan's soccer career was cut short in 1960. The Blackburn Rovers, his soccer club gave him £400. He used that amount as seed money to purchase a grocery chain, which he sold for £1.5 million. From the profits, he bought a fishing store which he developed into Great Britain's second largest sporting goods company; JJB Sports. He then sold his share in the company for £190 million in order to buy his hometown team. When he first bought Wigan Athletic, he promised to develop them from a Division Three team into a Premier League. That's exactly what happened. When he played soccer, he earned £20 a week, but he is now worth about £190M.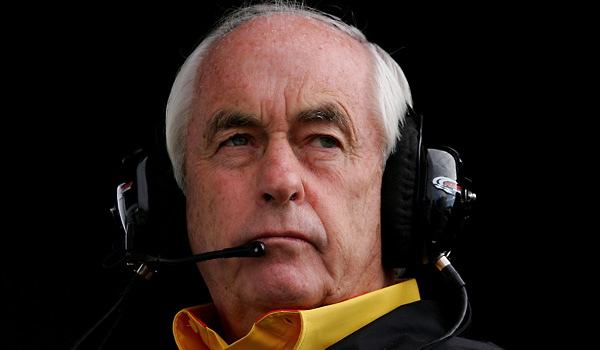 16. Roger Penske
Roger Penske was a highly successful race car driver for seven years. He retired in 1965, and then started Penske Racing, which is now named Team Penske, and has drivers who have won 104 Nascar races and 15 Indy 500 races. His claim to success is his $19 billion dollar business, including Penske Automotive Group, Penske Corporation and Penske Truck Leasing. His net worth is about $1.35 billion.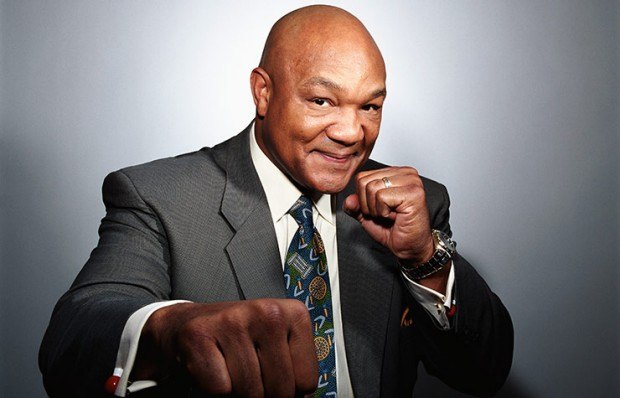 17. George Foreman
George Foreman began his professional boxing career in 1969. He was a 1968 Olympic gold medalist and a world heavy weight champion twice. He retired when he was 48 and named as history's oldest Heavyweight Champion. He became an ordained minister and entrepreneur. His career earnings were approximately $83 million, but due to his George Foreman Grill, his net worth is now approximately $250 million.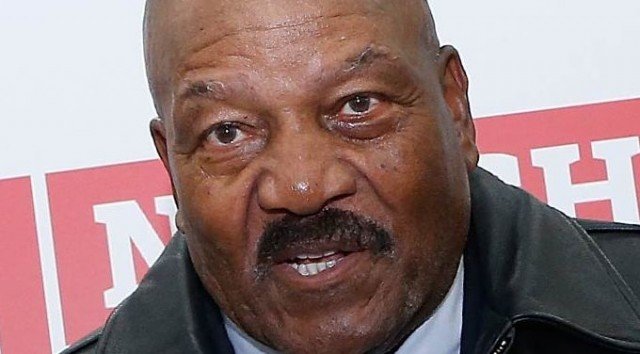 18. Jim Brown
During his football career, Jim Brown earned approximately $400,000. Many noted that he was one of the greatest fullback in NFL history. But, he retired from the Cleveland Browns, where he was one of the highest paid players, earning $60,000 annually, to become an actor. His reputation as an action star soared after he appeared in Rio Conchos, The Dirty Dozen and Ice Station Zebra. His work includes film and television roles in 100 Rifles, CHiPs and Knight Rider, and many more. His current net worth is about $50 million.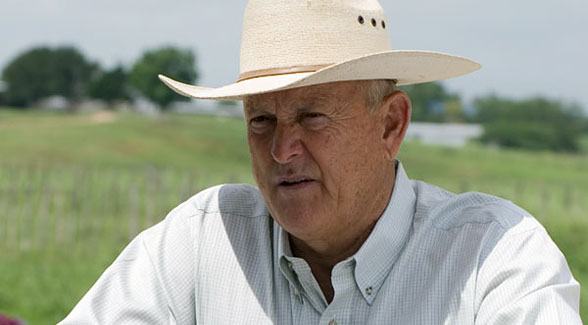 19. Nolan Ryan
Nolan Ryan's baseball career lasted for a record-making 27 years, and during that time he was famous for his hard right hand pitches that were clocked at over 100 miles per hour. He is one of the 29 pitchers in baseball history to have participated in Major League baseball games during four decades. He also holds the distinction of pitching so that seven father and son pairs struck out. During his professional life, he is said to have earned $25.7 million. Since his retirement he owns two minor league teams, he has co-authored six books, owns a Texas restaurant, has been a spokesman for Advil, runs his own organic beef producing company and promoted the Nolan Ryan Fitness Guide for the 1994 President's Council on Physical Fitness and Sports. He is the executive advisor to the Houston Astros owner. His current net worth is approximately $60 million.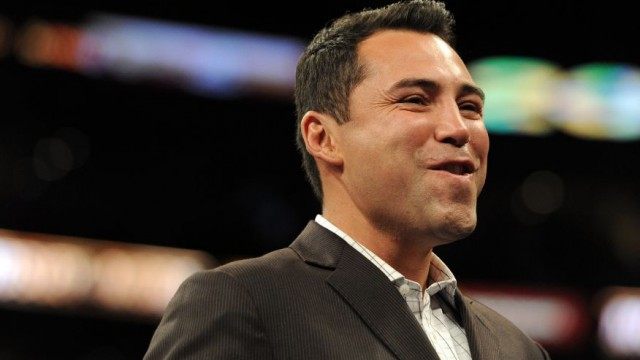 20. Oscar De La Hoya
During his boxing career, De La Hoya made approximately $150 million. He is a Mexican American boxer from East Los Angeles, California and part of a boxing family that includes his grandfather, father and brothers. He won a gold medal in the 1992 Olympics and pursued the sport as a professional for 16 years. During that time he won world titles ten times as part of six different weight classes and defeated 17 world champion fighters. Based on his nickname, he founded Golden Boy Promotions after he retired from active fighting. His company promotes combat sports. His net worth is said to be $175 million.