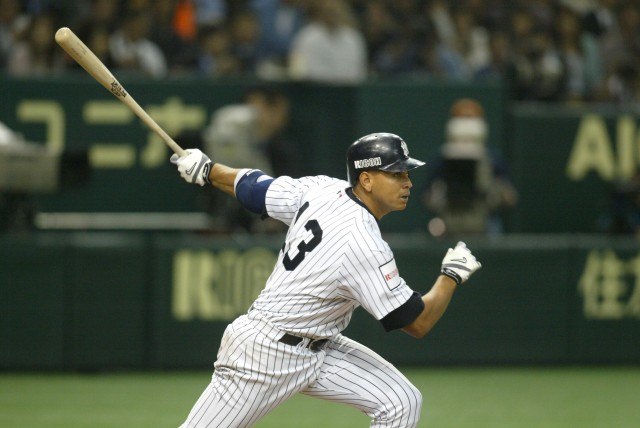 Professional athletes have some of the best jobs in the world. While it's hard work, they get paid large sums of money to play the sport that they love. However every now and then, things can go wrong. A player could get upset with a specific rule or be banned for something that they didn't do. When these issues cannot be resolved, things then head into court. Here are 20 professional athletes that ended up suing the organization that the worked for.
Photo by Tom Hauck/Getty Images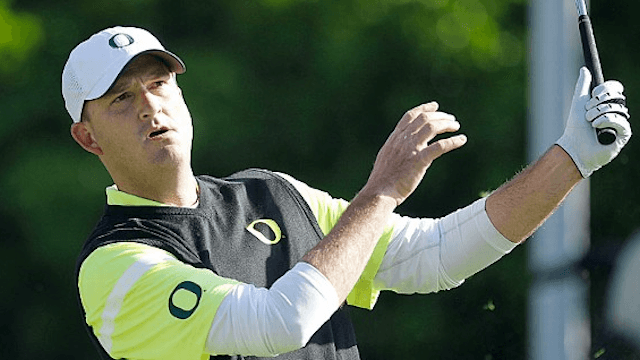 20. Casey Martin 
Casey Martin is an American professional golfer who has made a few appearances in tournaments and is currently the head golf coach at the University of Oregon. Back in 2001 he filed a lawsuit against the PGA Tour because they denied him the ability to use a golf cart. Apparently there was some strange rule stating all players must walk, but Martin suffered from a physical disability that makes it difficult and painful for him to walk. He successfully sued, and the Supreme Court ruled in his favor 7-2.
Photo from AP Photo/Ben Margot/ESPN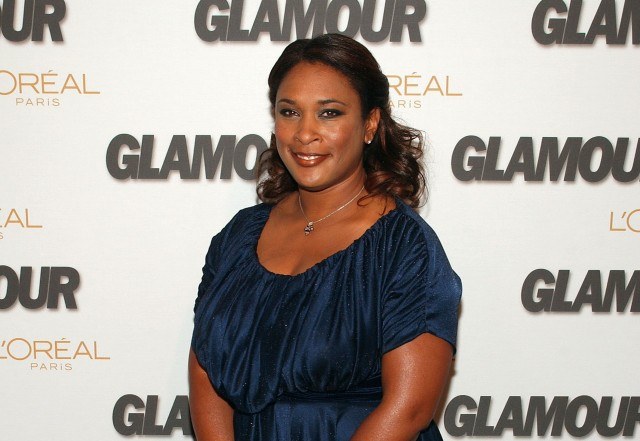 19. Zina Garrison
Hailing from the Untied States, Zina Garrison is a former women's professional tennis player who sued the United States Tennis Association. She was the singles runner-up at the 1990 Wimbledon, but filed a lawsuit that stated she was discriminated upon based on race. She claimed that she received a lower salary than others at the time, and felt that this was unfair. The case was settled out of court for an undisclosed amount.
Photo by Andrew H. Walker/Getty Images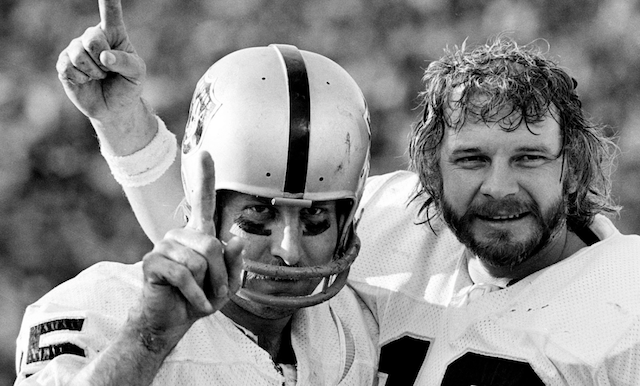 18. Ken Stabler
Ken Stabler, pictured right, was a former NFL quarterback that played for the Oakland Raiders. He played football for a few teams, and his career lasted from 1968 to 1984. Years later after he retired, he joined a lawsuit in 2012 that was filed against the NFL. The lawsuit claimed that the NFL and other individuals in the league did not handle or fully acknowledge the long-term effects of players that sustained cuncussions and other injuries.
Photo from cleveland.com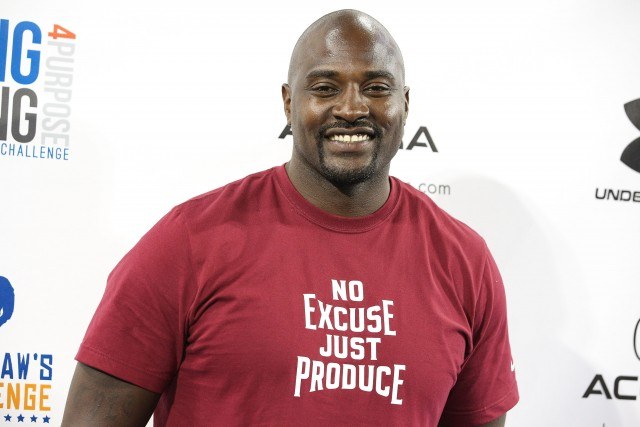 17. Marcellus Wiley
Marcellus Wiley is a retired NFL player who played the position of defensive end for the Buffalo Bills, the San Diego Chargers, the Dallas Cowboys, and the Jacksonville Jaguars. Last year, he joined a class action lawsuit that was filed against the league that stated that the NFL hired unqualified medical professionals and carelessly distributed affective painkillers without informing players of their harmful side-effects.
Photo by Imeh Akpanudosen/Getty Image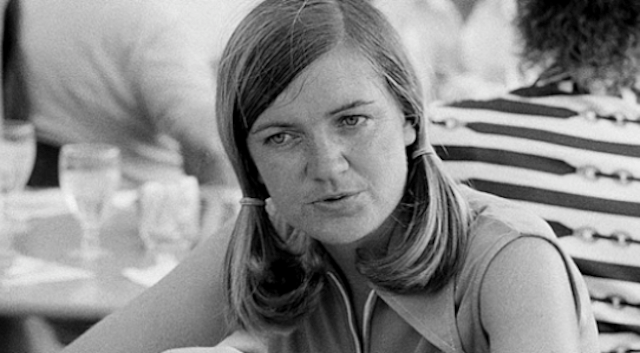 16. Jane Blalock
Jane Blalock is a retired American pro-golfer that was extremely successful back during the 1970's and the 1980's. She would go on to secure 27 career LPGA Tour wins, however in 1972 she was accused of cheating when she was disqualified for signing an incorrect score car at the Bluegrass Invitational. She was then fined, but would go on to sue the LPGA over the allegations. It was an on-going battle for three years, but she eventually won her case in 1975.
Photo from golfchannel.com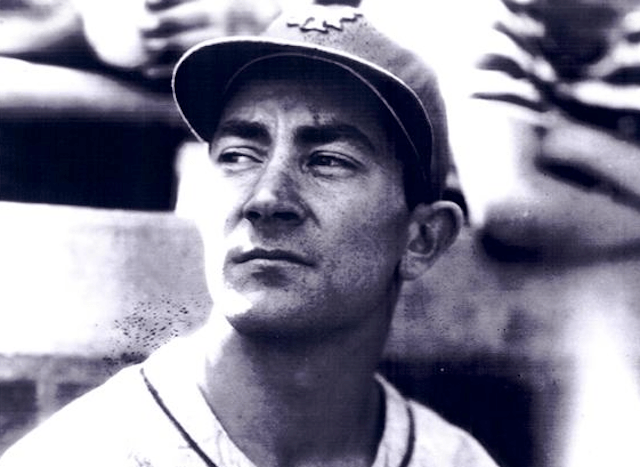 15. Danny Gardella
Danny Gardella was a former American baseball player that played for the New York Giants and the St. Louis Cardinals back in the 1940's and 1950's. In 1946, he was one of the few American players that left the league to play with teams from Mexico, which was a big no-no back then. After a season in Mexico, he returned to the States and was unable to play for a team. In 1947 he sued the MLB over these unfair trade practices, almost lost, and then later dropped the suit for amnesty and a $60,000 dollar settlement.
Photo from elysianfielders.com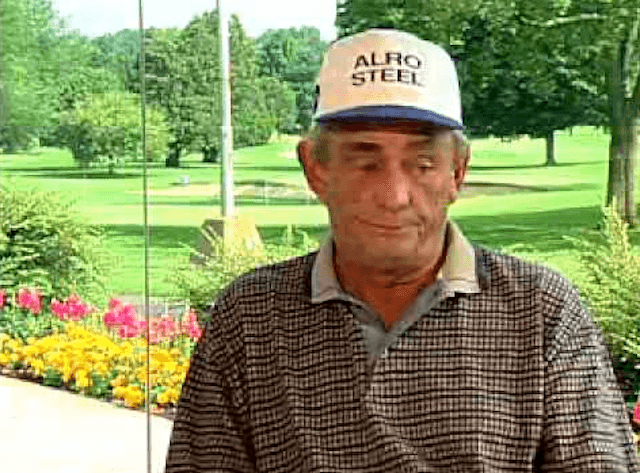 14. Dave Hill 
Dave Hill was a former American pro-golfer that went pro in 1958. He managed to win the PGA Tour 13 times, but was notorious for his antics (breaking gold clubs in games, cursing at other players, etc.). In 1971 the PGA had enough and fined him $500 dollars for unsportsmanlike conduct. Angered by this, he sued the PGA for initially $1 million and they responded by giving him a one-year probation. He then sought $3 million from the PGA, but the case was eventually settled out of court.
Photo from YouTube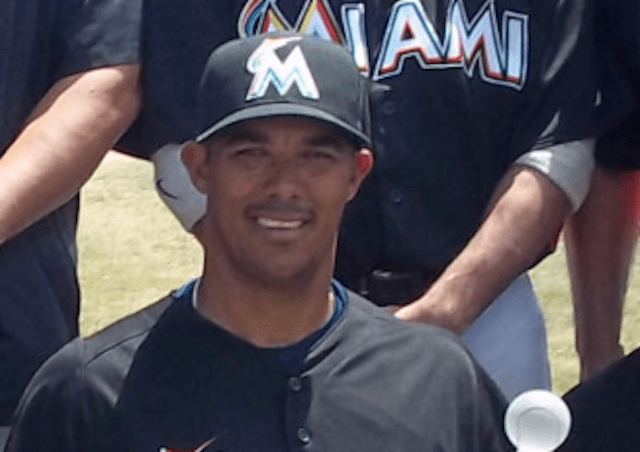 13. Rolando Viera
Rolando Viera is a Cuban baseball player who pitched for the Cuban Industriales baseball team. Seeking to make his way to play for American teams, Rolando would learn that there were very specific rules for Cuban players wishing to play for professional Minor and Major League teams. Essentially Cuban players had to enter into the U.S. draft unless they came into the U.S. from a different country. Rolando wanted to enter as a free agent, so he unsuccessfully sued the MLB over this rule.
Photo from msblnational.com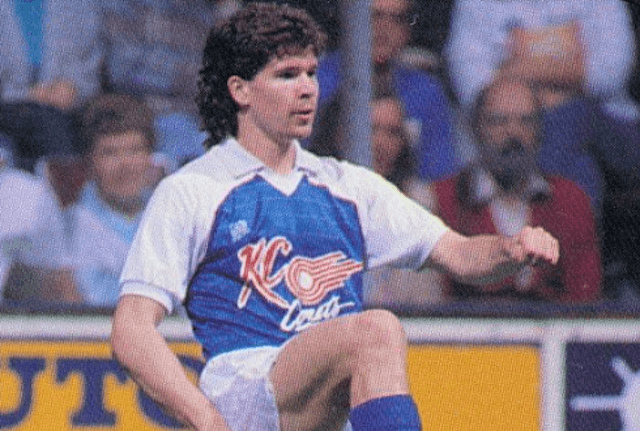 12. Iain Fraser
From Canada, Iain Fraser was a professional soccer player who played for a number of teams in the MLS. He joined seven other players back in the day to file an antitrust lawsuit against the MLS, team investors, and the United States Federation. However the court ruled against him and the others, stating that the MLS was a single entity.
Photo from nasljerseys.com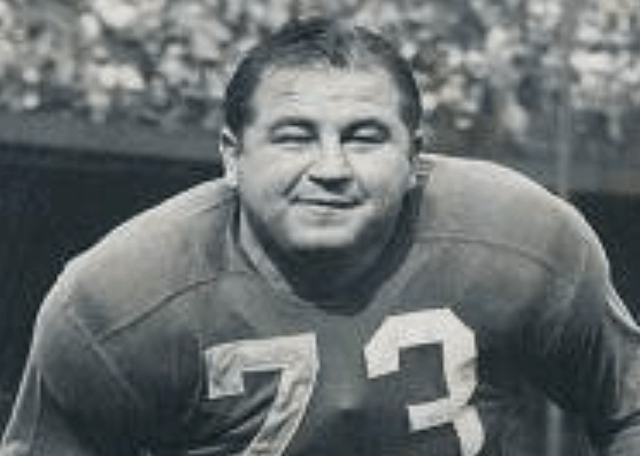 11. Bill Radovich
From Chicago, Bill Radovich was a former NFL player and film star who was first signed to the Detroit Lions back in 1938. He was also the first person to file a lawsuit against the NFL. In 1957, he took the league to the U.S. Supreme Court over antitrust laws, and the courts would rule in his favor stating that the NFL was subject to these antitrust rules.
Photo from Fanbase.com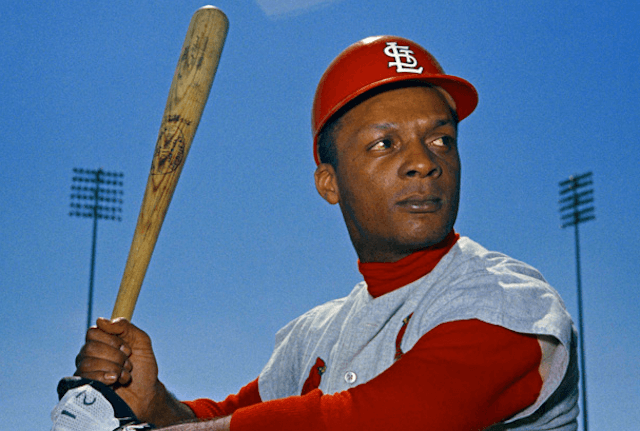 10. Curt Flood
Former MLB and All-Star baseball player Curt Flood filed a massive, $1 million dollar lawsuit in 1970 against Bowie Kuhn who was the current commissioner at the time. The lawsuit stated that the league broke antitrust laws at the time after he was traded. His lawsuit was ultimately unsuccessful, but it brought about change within the MLB and there is now a rule that is often called the "Curt Flood Rule".
Photo from theatlantic.com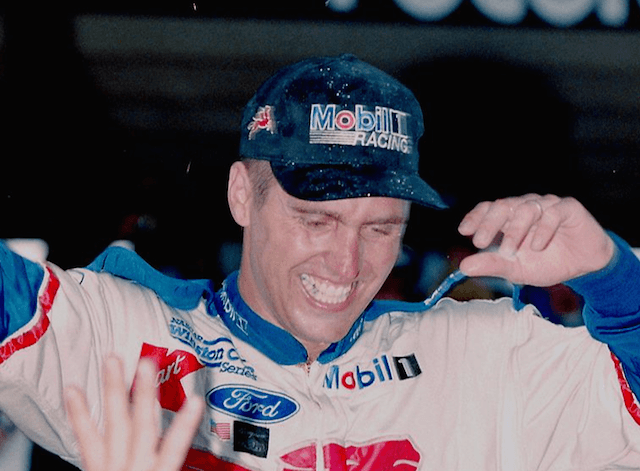 9. Jeremy Mayfield
Jeremy Mayfield is a former NASCAR driver who is from Kentucky. He appeared in over 433 races during his career, but has since left the sport in 2009. During that year he tested positive for methamphetamine, and was immediately suspended. He then failed a second drug test, so he sued NASCAR, the drug testing company, and NASCAR's owner for defamation, negligence, and unfair practices. He stated that he was taking a combination of prescription drugs that caused him to fail the test, however he still remains to be suspended from the sport.
Photo from Darryl Moran/Flickr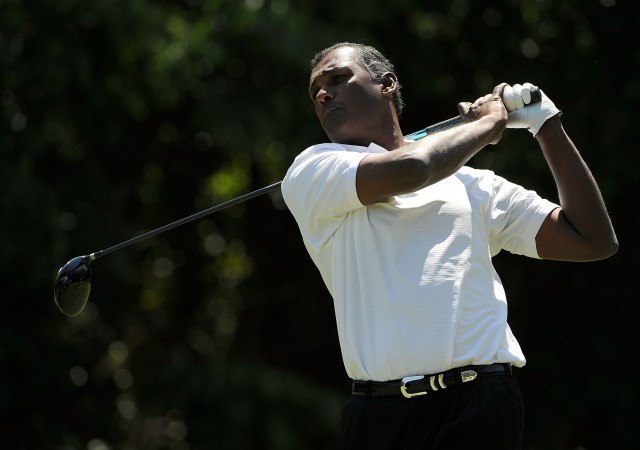 8. Vijay Singh
Since we are on the topic of drugs, Vijay Singh is another athlete that sued his organization when he apparently revealed in a Sports Illustrated magazine that he took deer antler spray. Apparently this contains a performance enhancing drug that is banned in the PGA. He was then suspended, so he filed a suit against the PGA that he was treated unfairly over his statement. The courts would rule in his favor.
Photo by Sam Greenwood/Getty Images for Audemars Piguet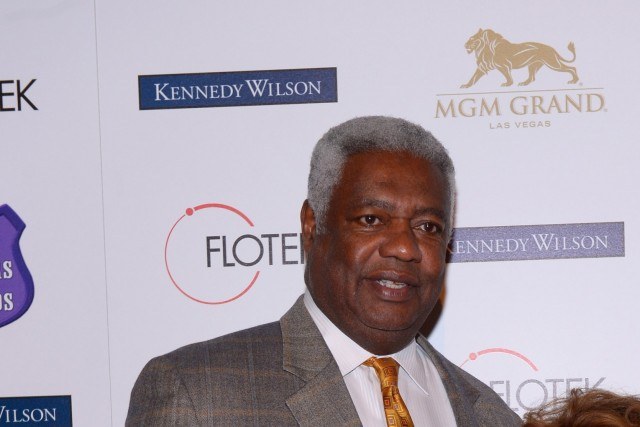 7. Oscar Robertson
Former American professional basketball player, Oscar Robertson, filed a lawsuit in 1970 against the NBA. He, along with other players, felt that the NBA had unfair rules regarding trades and that they breached antitrust laws set in place at the time. In 1976, the lawsuit was resolved when the NBA allowed players to become free agents and changed some of their rules.
Photo by Bryan Steffy/Getty Images for Animal Rescue Foundation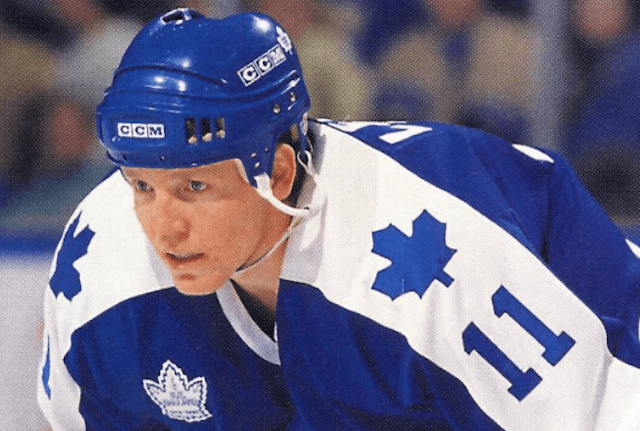 6. Gary Leeman 
Former NHL player Gary Leeman's big claim-to-fame was that he was the second player on the Toronto Maple Leafs who's scored at least 50 goals in one single game. Outside of that, he is also known for joining other players in a class action lawsuit fuked against the NHL that stated that the NHL and owners did not do enough to protect players from damaging head injuries.
Photo from westtorontocarshow.com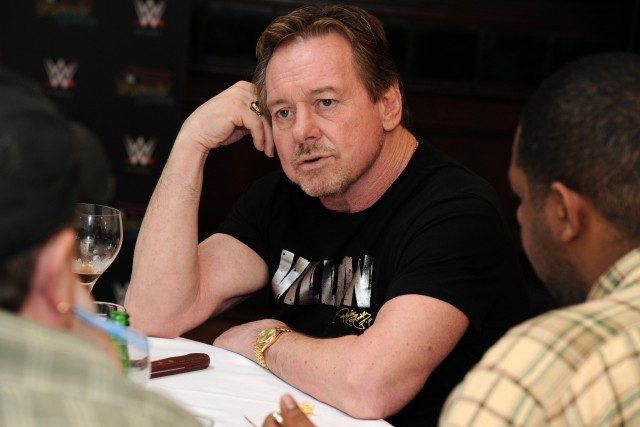 5. "Rowdy" Roddy Piper
Former legendary Canadian professional wrestler, Roddy Piper, was yet another athlete that sued his organization. In 2000 he filed a lawsuit against the WCW/WWE. During that year, Roddy was injured in the ring and had to recover. During his recovery he was let go and his contract was breached. He cited age discrimination as the underlying cause.
Photo by Bryan Bedder/Getty Images for WWE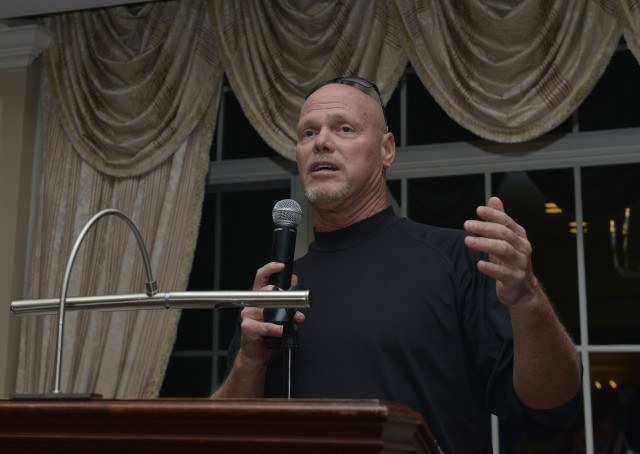 4. Jim McMahon 
Retired pro-football player Jim McMahon enjoyed a successful career in the NFL playing for teams like the Chicago Bears, the Philadelphia Eagles, The Green Bay Packers and a number of other teams. However during his career he suffered a number of injuries, including concussions. He would go on to sue the NFL due to their lackadaisical approach when it came to injuries and even sited that he was given Percocets and told to "play through the pain", of which he would eventually develop an addiction to the pain killers.
Photo by Eugene Gologursky/Getty Images for Players Against Concussions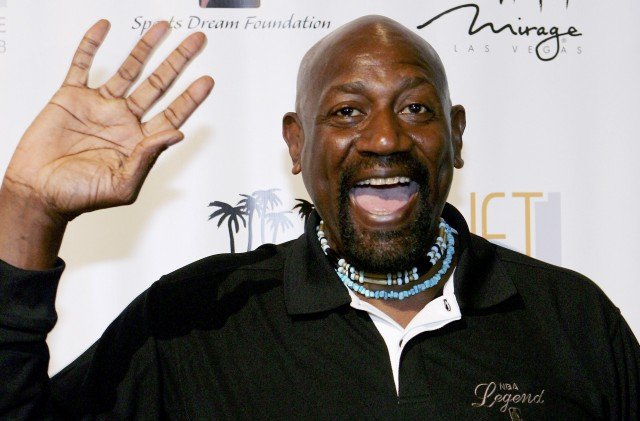 3. Spencer Haywood 
Accomplished, former pro-basketball player Spencer Haywood whose lawsuit would manage to change a lot about basketball. Prior to his lawsuit in 1970, a prospective player looking to be drafted by NBA had to attend four years of college. Haywood was able to jump from the ABA to the NBA and filed an antitrust lawsuit against the league.
Photo by Ethan Miller/Getty Images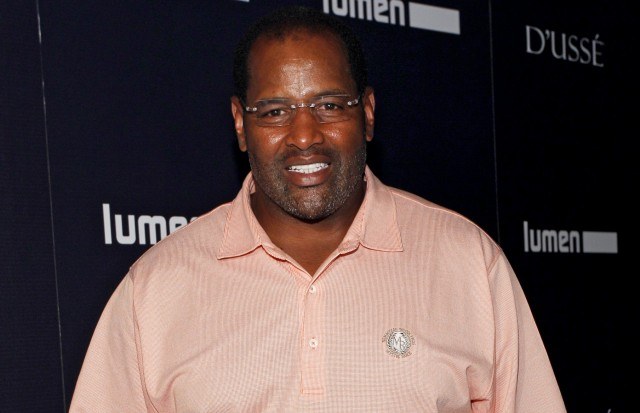 2. Richard Dent
Two-time Super Bowl champion Richard Dent enjoyed a successful career within the NFL from 1983 to 1997, playing for a number of different teams, most notably the Chicago Bears. After his career he would join eight other former pros to file a lawsuit against the NFL that the league illegally gave players painkillers and failed to warn them about the side-effects of both the drugs and their related injuries.
Photo by Brian Ach/Getty Images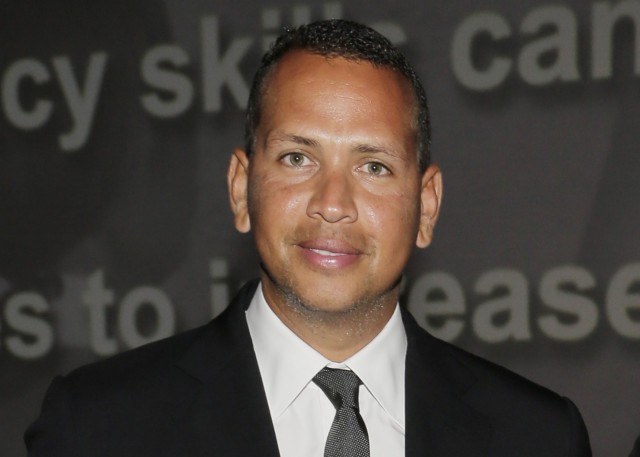 1. Alex Rodriguez 
Legendary baseball player and Yankee member Alex Rodriguez is no stranger to lawsuits. It all started when Jose Canseco published his book about the rampant steroid use in the MLB, naming A-Rod as a user.  A-Rod initially denied the allegations, but would eventually fail a drug test for a few steroids, testosterone, and a drug called Primobolan. This would then lead A-Rod to file a suit against the MLB, seeking to overturn a season-long ban that was given as punishment. However he would eventually drop the suit, but the performance enhancing drug scandals would continue.
Photo by Alexander Tamargo/Getty Images for Alfalit International, Inc
Save