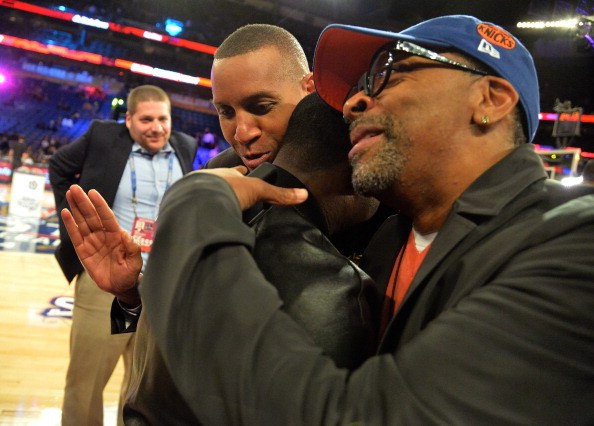 Competition in sports is everything. But, while it's often between two teams, rivalries and feuds can extend to individuals, too. We've all read about the biggest hatred between two teams, but this is about those who have gone face-to-face and butted heads over something, as these are the most vicious feuds that sports has ever seen.
Photo by Mike Coppola/Getty Images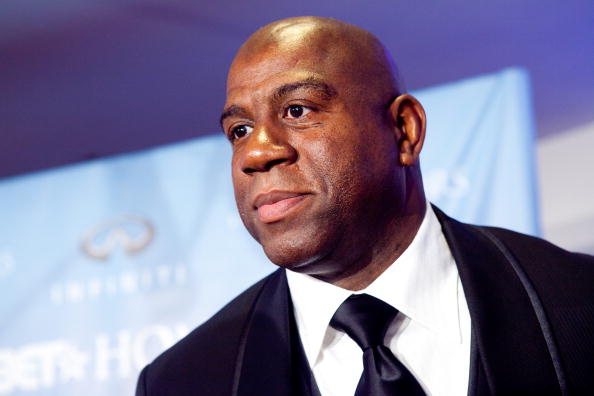 15. Magic Johnson vs. Larry Bird
Two of the all-time greats in NBA history, the rivalry between Magic Johnson and Larry Bird started in college and ran until they both finished their playing career. Developing a friendship and respect for one another because of so many duels—beginning in college in the 1979 national title game—when both ended up on the L.A. Lakers and Boston Celtics, who have a well-known hatred for each other, this was destined to be epic.
Photo by Brendan Hoffman/Getty Images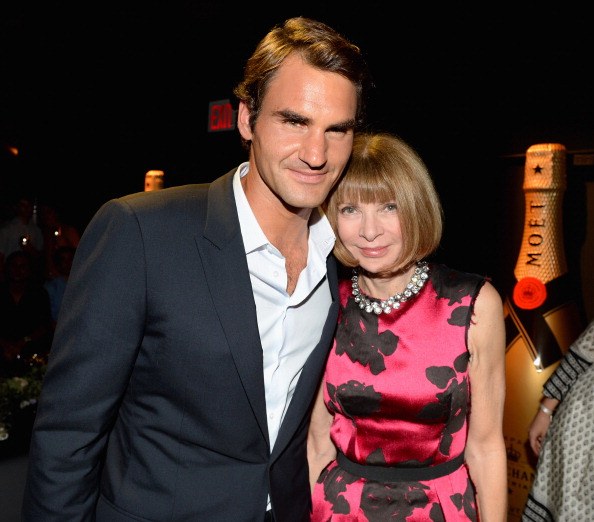 14. Roger Federer vs. Rafael Nadal
As intense an individual rivalry as you'll see in sports, tennis stars Roger Federer and Rafael Nadal are two of the greatest ever. Facing off 33 times in their illustrious careers with Nadal holding a 23-10 edge, they seem to always go head-to-head in the biggest matches. Federer holds the record for most Grand Slam titles in men's singles history with 18, and Nadal keeps trying to track him down, having earned 14 of his own. The two have dazzled tennis fans since 2004 and continue to give epic showdowns 11 years later.
Photo by Andrew H. Walker/Getty Images for Moet and Chandon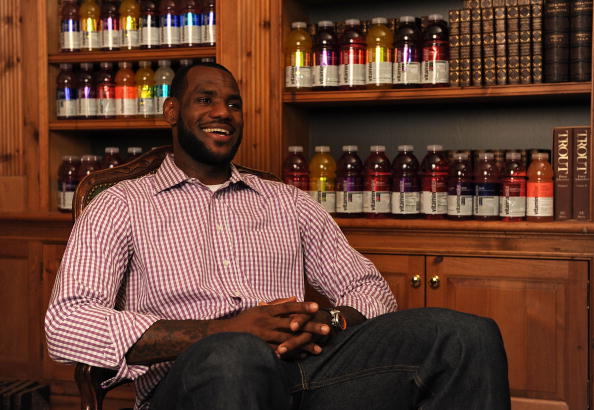 13. LeBron James vs. Paul Pierce
I don't care that Paul Pierce said earlier this NBA season that the feud with LeBron James is a bit misunderstood. The fact of the matter is, these two bring out the best in the other and give fans performances that go as some of the most remembered. Really starting during the 2008 Eastern Conference Semifinals when they both dropped over 40 points in a Game 7 affair, they have been battling one another throughout numerous playoff series, leaving it all on the floor.
Photo by Larry Busacca/Getty Images for Estabrook Group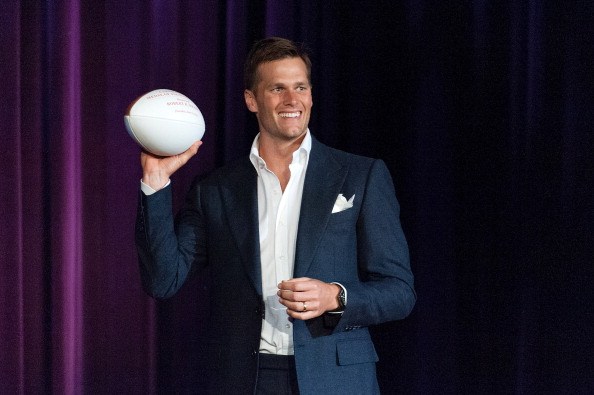 12. Tom Brady vs. Peyton Manning
Like others on this list, one of the things that makes this rivalry so great is the mutual respect that the two future Hall of Fame quarterbacks have for one another. However, when they step on the field, Tom Brady and Peyton Manning become enemies that bring out the best in each other. Meeting 16 times since 2000, including playoffs, Brady has the rings and Manning has the stats, making this one where the other is chasing the other's legacy and making for quite the intrigue.
Photo by D Dipasupil/Getty Images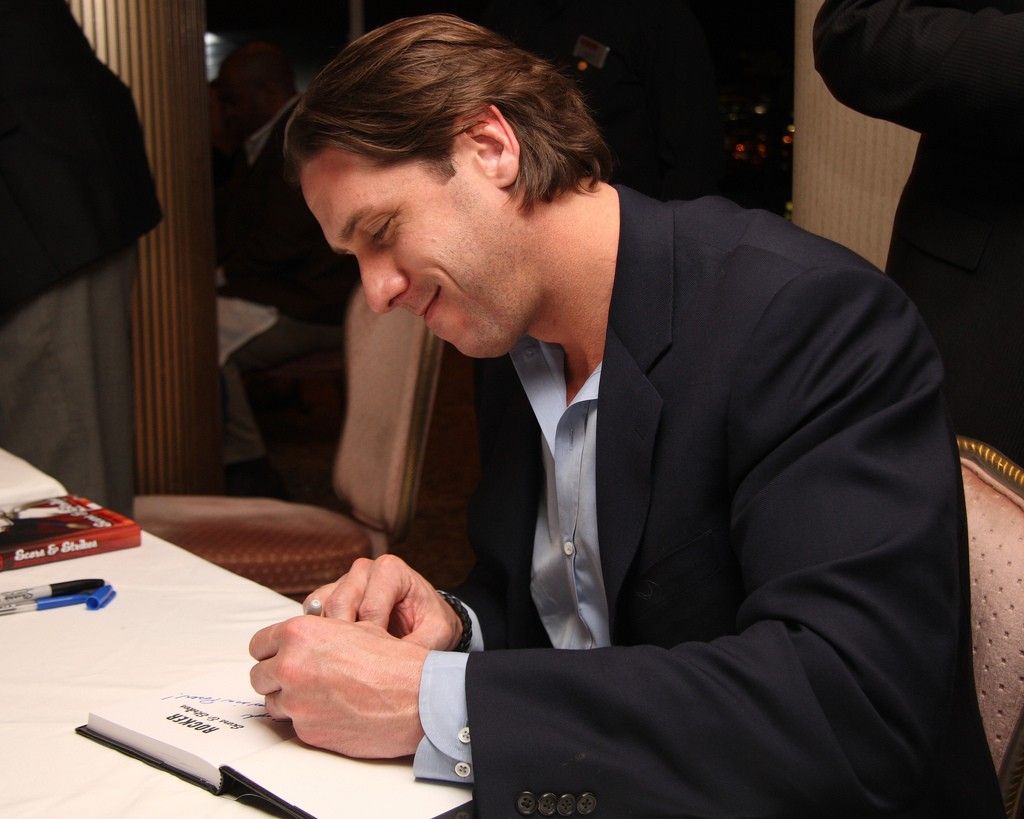 11. John Rocker vs. New York City
Nothing more than a pretty good pitcher, former big-league relief pitcher John Rocker came to the forefront of the sport following his remarks about the city of New York years ago. For that reason, he became public enemy No. 1, causing New Yorkers to boo and threaten him anytime he stepped foot into the city. Making this even wilder is that the pitcher probably hates Mets fans even more than the group dislikes him, making it a rare situation when an athlete just doesn't care about his public persona for an opposing fan base.
Photo via Flickr/mikewald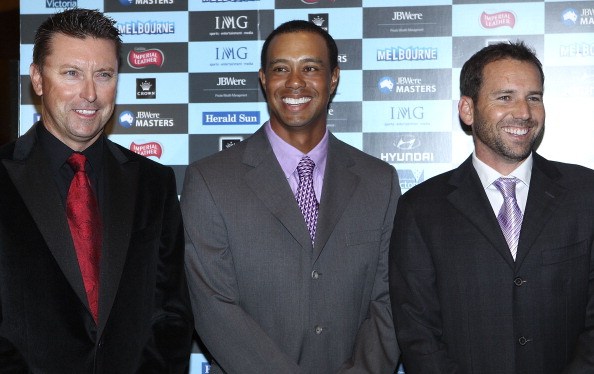 10. Tiger Woods vs. Sergio Garcia
This one seems to be built out of nothing but good old jealousy. While Spanish golfer Sergio Garcia was supposed to challenge Tiger Woods for the spot atop the world golf rankings and compete for major titles, he hasn't been capable of doing it, never once winning a major in his career. In contrast, Woods has earned 14 majors, sitting second all-time in that category as he chases Jack Nicklaus' record of 18. With feuds and war of words over the years, these two guys really don't like each other.
Photo by Lucas Dawson/Getty Images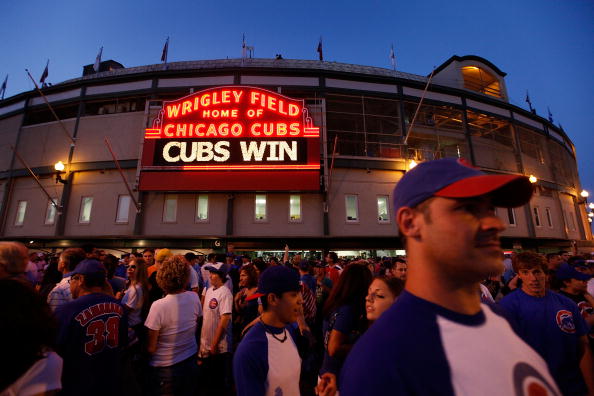 9. Chicago Cubs Fans vs. Steve Bartman
In the storied history of the Chicago Cubs, is there a more bitter rivalry than the one between the team's fans and one of its own, Steve Bartman? No way. Following his mishap during the 2003 NLCS against the Florida Marlins where he interfered with a play, Bartman was blackballed and, ultimately, forced to change his entire identity, all but falling off the face of the eart hafted costing his team a shot at a World Series berth.
Photo by Scott Olson/Getty Images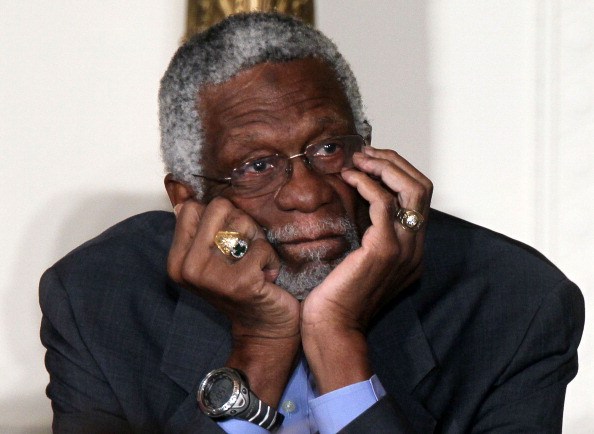 8. Wilt Chamberlain vs. Bill Russell
One of the most dramatic rivalries between two athletes in history, the Wilt Chamberlain and Bill Russell feud wasn't one that was served out of hatred, but pitted two of the most dominating players in NBA history against one another, making it great. A decade-long rivalry through the '60s, these two battled for stats and titles, with Russell coming out on top in terms or rings as Wilt finished with flashier numbers. Friends off of the court, on the floor, they went against each other as enemies.
Photo by Alex Wong/Getty Images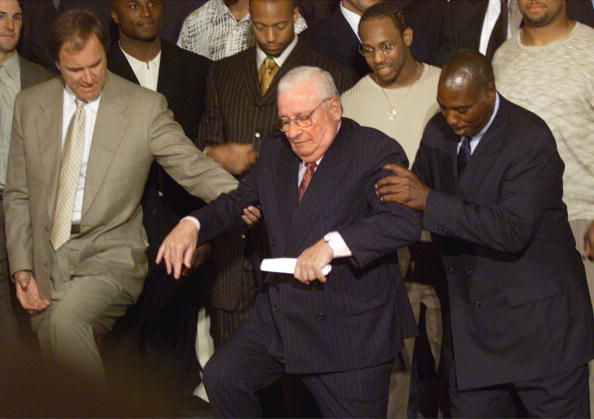 7. Art Modell vs. The City of Cleveland
Back when Art Modell owned the Cleveland Browns, fans were always skeptical about how he ran the franchise, taking out loans to sign players and openly going to way with the city's mayor in order to get a new stadium. Known as one of the most passionate fanbases in all of sports, Browns fans weren't having it—especially when Modell decided to move the team to Baltimore following the 1995 season. To this day, even after his death, the former owner is still one of the most victimized names in Cleveland.
Photo by Mark Wilson/Getty Images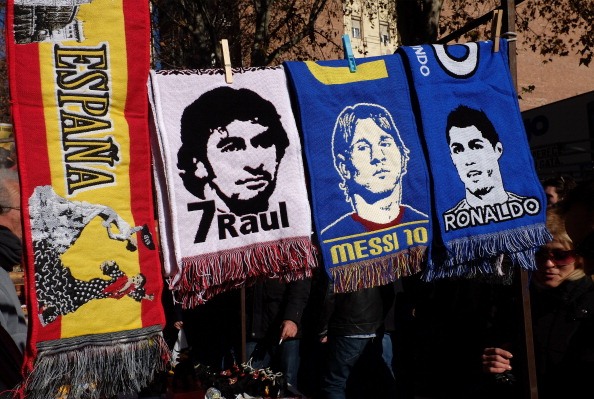 6. Lionel Messi vs. Cristiano Ronaldo
Two of the best players to ever step foot on a soccer pitch, the feud between Lionel Messi and Cristiano Ronaldo has become one of the most heated in recent years thanks to both having great success. Playing for two storied clubs in La Liga, anytime they play against each other, it's must-see TV, with either capable of going off and putting on a show for the ages. And with the news that Ronaldo's young son is a Messi fan only makes this one even more entertaining with all the pieces of a fantastic rivalry.
Photo by Denis Doyle/Getty Images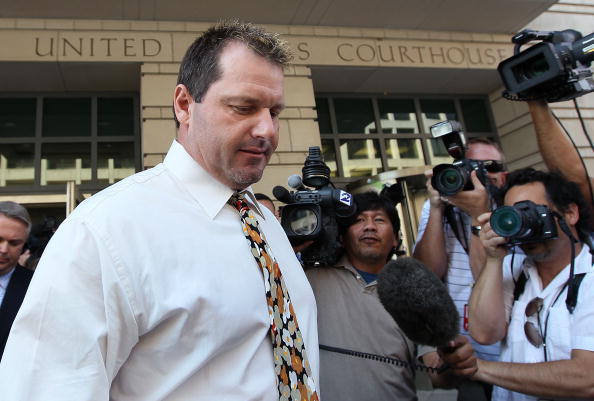 5. Roger Clemens vs. Mike Piazza
After nailing Mike Piazza in the head during an interleague game during the 2000 season, pitcher Roger Clemens wasn't done imposing his will on the catcher. That's because in that season's World Series between the New York Yankees and New York Mets, The Rocket tossed a broken bat at the feet of Piazza, causing a skirmish and a major stare down. Did Clemens apologize? Of course not, as he defended his decision by saying he thought it was the ball. Yeah, I'm sure that's what you thought, Roger.
Photo by Mark Wilson/Getty Images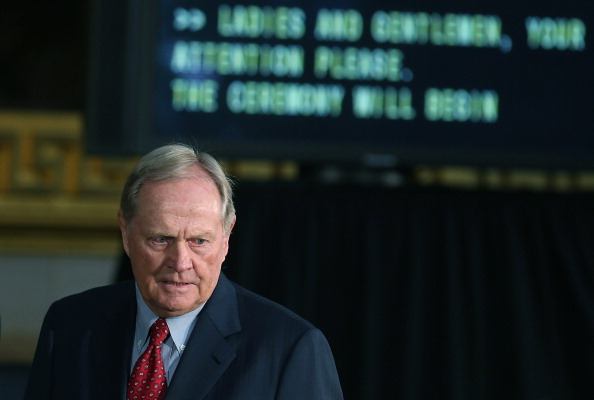 4. Jack Nicklaus vs. Arnold Palmer
While Tiger Woods and Sergio Garcia might just, legitimately, dislike one another, the Jack Nicklaus and Arnold Palmer feud is one that was built out of respect, with each bringing their own strength to it. In Palmer's case, he was the beloved fan favorite, with the crowd supporting him no matter what. That was the opposite of Nicklaus, though, as Jack was known as the game's greatest player, earning 18 majors and focusing on nothing but winning. With both wanting what the other had, a rivalry was naturally born.
Photo by Mark Wilson/Getty Images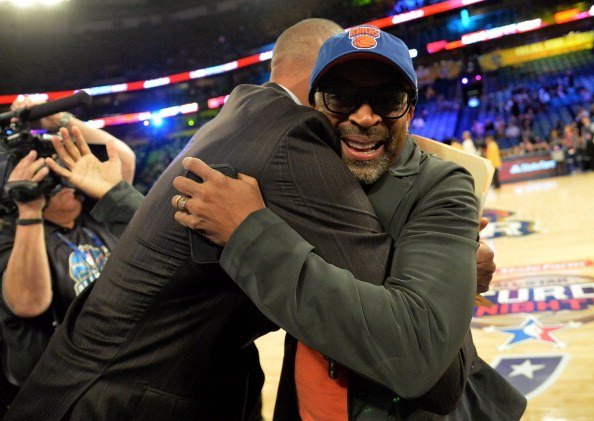 3. Reggie Miller vs. Spike Lee
Sure, former NBA All-Star Reggie Miller has great moments during his career, but his most epic came in Madison Square Garden when famous New York Knicks fan Spike Lee was jawing at him. While the Knicks and Miller's Indiana Pacers had a bitter rivalry during the '90s, the feud between Miller and Lee is what fueled the fire, with both literally doing what they could to shut the other up. Mutual respect and a friendship off the floor, they were at each others' throats during games.
Photo by Mike Coppola/Getty Images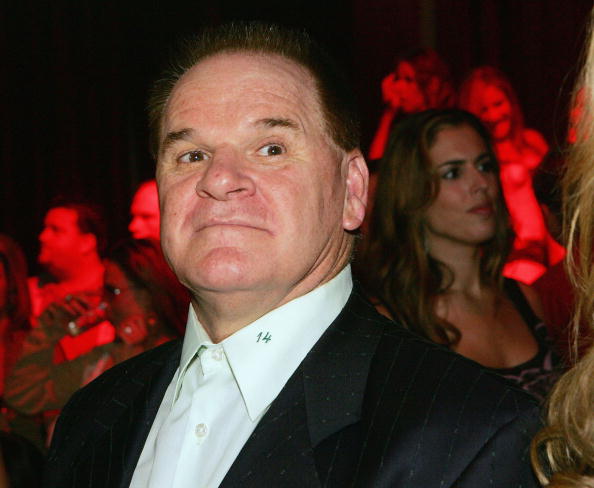 2. Pete Rose vs. Bud Selig
As the all-time leader in hits, former MLB player Pete Rose probably deserves a spot in the Hall of Fame. Problem is, he was banned following the news that he was gambling on baseball while a manager in the '80s. And while Bud Selig recently handed over his post as commissioner of baseball this season, Rose and Selig are constantly in a he-said, he-said battle, arguing over details of something that happened over 25 years ago, refusing to let one of the game's greats get his time in Cooperstown—and no one knows how this feud will end.
Photo by Ethan Miller/Getty Images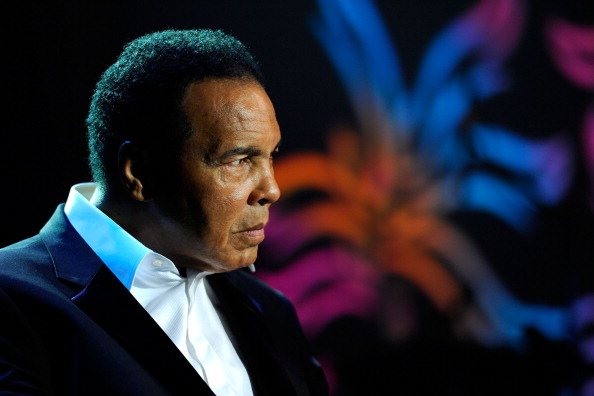 1. Muhammad Ali vs. Joe Frazier
They might have buried the hatchet as they've gotten older, but the rivalry between former heavyweight champs Muhammad Ali vs. Joe Frazier will forever live in sports lore as one of the tops ever. Their three bouts together are often referred to as the "blood trilogy," with both fighters having a reputation as a top fighter in the sport. To this day, the Thrilla in Manila—their third and final fight—is regarded as one of the best in boxing history.
Photo by Andrew H. Walker/Getty Images for the Michael J. Fox Foundation for Parkinson's Research