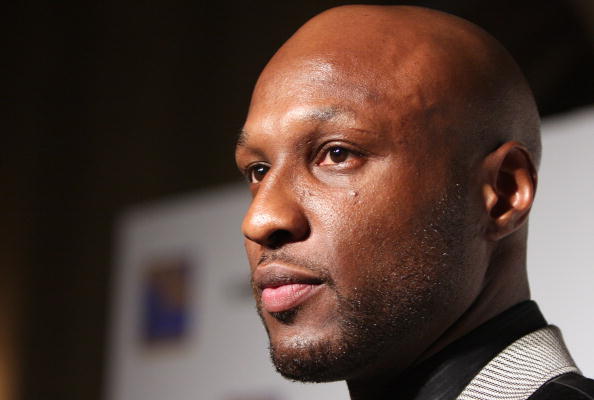 Athletes and celebrities are often seen in the same groups of people, handing out with each other because, let's face it, they understand one another. With wealth, fame and, most of the time, success, when a athlete decides to date a famous celeb, they instantly build on their personal brand. It doesn't always mean it's what's best for their career, though, as these athletes proved, as their performance was hit hard following dating a celebrity—whether it was a curse or not.
Photo by Angela Weiss/Getty Images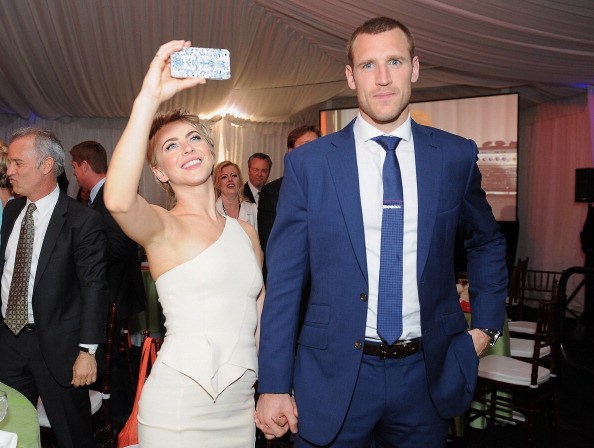 15. Brooks Laich (Julianne Hough)
Beginning in late-2013, NHL player Brooks Laich began a relationship with cute blonde celeb Julianne Hough. While Laich's personal life seemed in check, his playing career took a bad turn, with him getting hit by the injury bug over the past three seasons. Is it the curse of Julianne? Quite possibly.
Photo by Angela Weiss/Getty Images for Open Hearts Foundation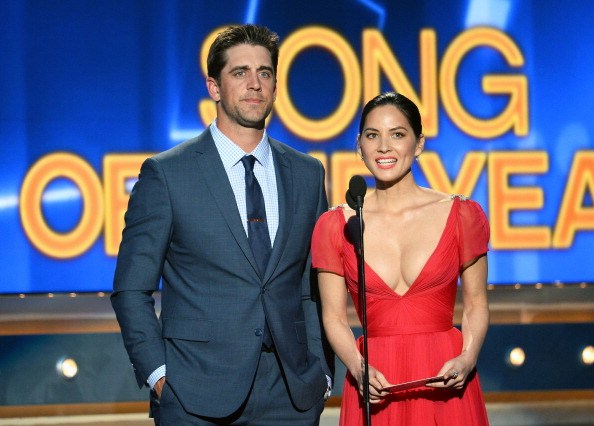 14. Aaron Rodgers (Olivia Munn)
OK, so Aaron Rodgers just won the league MVP in 2014, so how could he possibly be on this list. Simple, early in the season, many Green Bay Packers fans believed that it was Rodgers' relationship with actress Olivia Munn that distracted him and cause the team to get out to a 1-2 start. After an interview in which the signal-caller told fans to, "R-E-L-A-X," the team turned things around and reached the NFC Championship Game—though they did lose, so maybe Munn did distract Rodgers the night prior.
Photo by Ethan Miller/Getty Images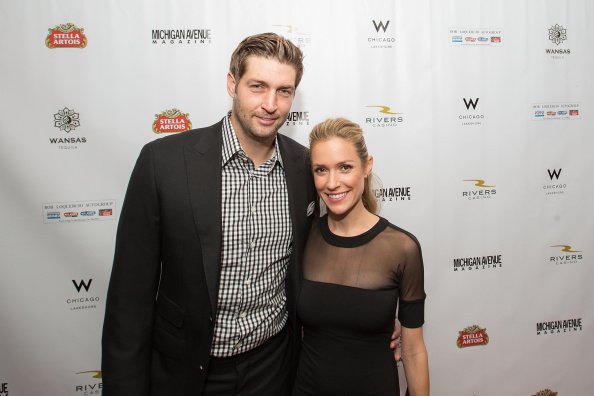 13. Jay Cutler (Kristin Cavallari)
Chicago Bears quarterback Jay Cutler had an up-and-down career even before meeting and marrying reality star Kristin Cavallari, but it has seemed to have gotten worse as their days together go on. A couple since 2010, Cutler has continued to earn a lot of money, but not too much success, as fans and media have criticized him for his lack of leadership.
Photo by Jeff Schear/Getty Images for Michigan Avenue Magazine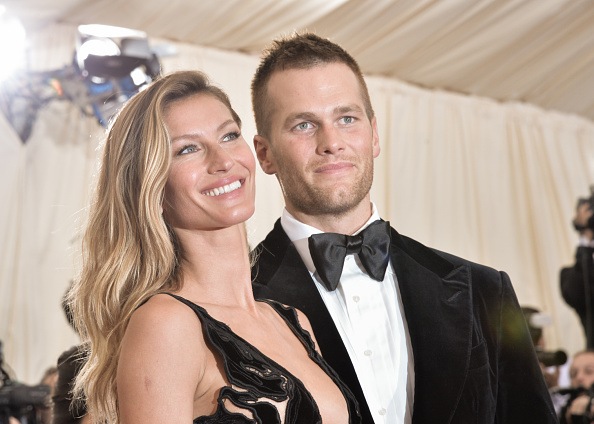 12. Tom Brady (Gisele Bundchen)
OK, so this one might be a bit of a stretch seeing as how New England Patriots quarterback Tom Brady just won his fourth career Super Bowl in six trips. Still, when Brady first started married supermodel Gisele Bundchen in 2009, his numbers and success took a hit. Losing his only two Super Bowls in the time he has been with Gisele, it wasn't until this year that the monkey was off his back in returning to Tom Terrific.
Photo by Andrew H. Walker/Getty Images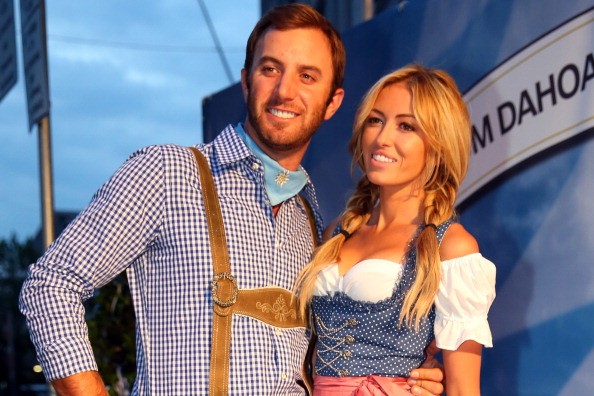 11. Dustin Johnson (Paulina Gretzky)
While Dustin Johnson has always been able to drive the golf ball a mile, he had never really been able to put his entire game together until recently. In the years following his dating and, eventually, marrying Paulina Gretzky—daughter of hockey legend Wayne—didn't get off to a great start, either. Following a leave of absence after a failed drug test for some hard stuff, Johnson has turned things around after the couple had a baby earlier this year, but for a few years, he was struggling on and off the course.
Photo by Alexander Hassenstein/Getty Images For BMW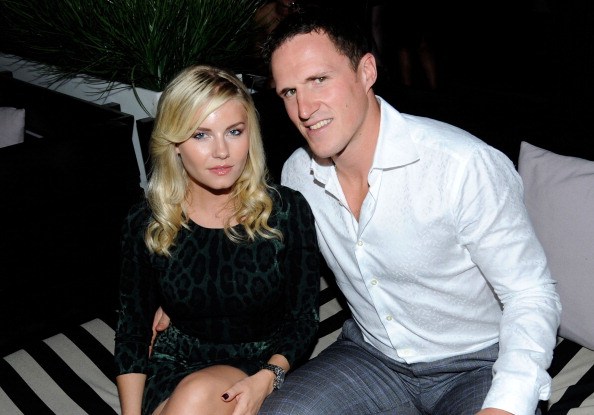 10. Dion Phaneuf (Elisha Cuthbert)
One of the better defenseman in the NHL when acquired in 2010 by the Toronto Maple Leafs, Dion Phaneuf hasn't had such a sunny time since. Dating actress Elisha Cuthbert—who has made the rounds among hockey players before—he hasn't been as dominant a force on the back-line. Making matters worse, there have been rumors that Elisha is cheating on Dion with his teammate, Joffrey Lupul.
Photo by Aaron Harris/Getty Images for COTY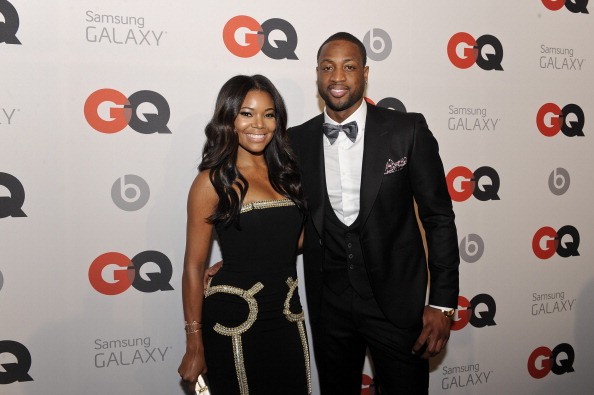 9. Dwyane Wade (Gabrielle Union)
When Miami Heat star Dwyane Wade first started dating actress Gabrielle Union in 2010, things were at an all-time high. Wade had just convinced fellow superstars LeBron James and Chris Bosh to join him in South Beach and the trio ran off four-straight NBA Finals trips. But the honeymoon ended before it even began for his career in the summer of 2014, as James bolted for a return to the Cleveland Cavs a month prior to this celeb couple's wedding, with Wade battling injuries and lots of mileage this season, seeing his numbers dip.
Photo by Erika Goldring/Getty Images for GQ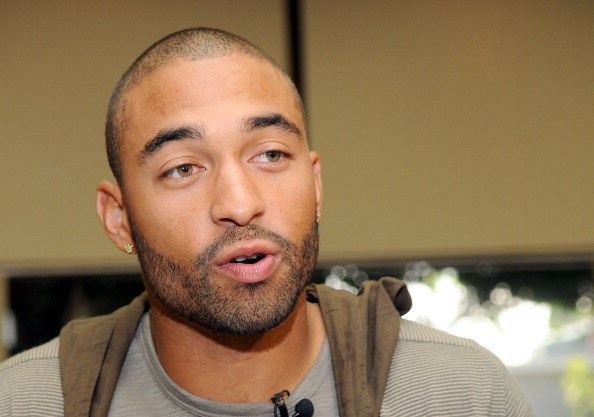 8. Matt Kemp (Rihanna)
When former MLB All-Star Matt Kemp began staring singer Rihanna in 2009, it had the attention of many, as they were two of the biggest stars in Los Angeles. Unfortunately, during the year-plus that they were together, Kemp had a dismal season, batting just .249 and producing a lot less than his career averages. After breaking up prior to 2011, Kemp rebounded and finished second in the NL MVP voting, proving that Rihanna might have had a small part in his 2010 struggles.
Photo by Mark Sullivan/Getty Images For Bank of America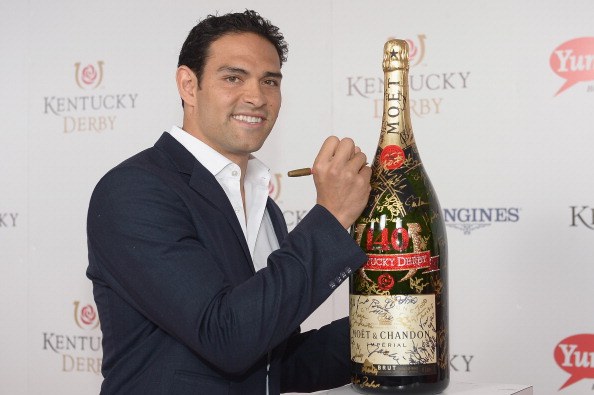 7. Mark Sanchez (Jamie-Lynn Sigler)
Once the toast of the town while with the New York Jets, quarterback Mark Sanchez's career turned sour in 2012 when he failed to throw for more than 2,900 yards and tossed just 13 touchdowns compared to 18 interceptions. Could it be because of his relationship with multiple celebs? Who knows, but New York Jets fans probably wonder how he went from a guy nicknamed "Sanchize" to being forgotten about and, eventually, on the Philadelphia Eagles.
Photo by Gustavo Caballero/Getty Images for Moet and Chandon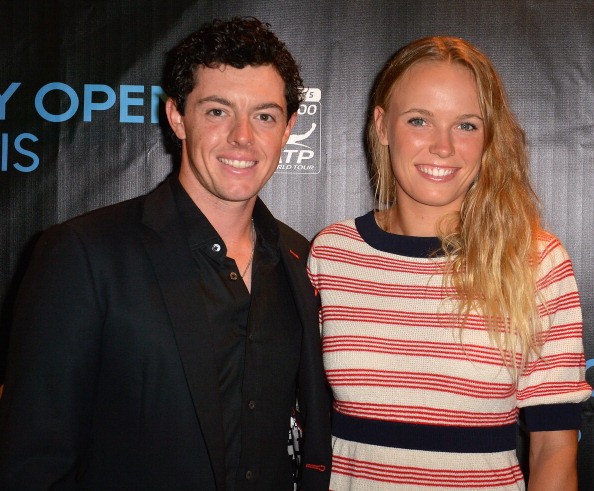 6. Caroline Wozniacki (Rory McIlroy)
After an up-and-down relationship with current No. 1 golfer Rory McIlroy, tennis star Caroline Wozniacki is finally single again after the Irishman broke things off, allegedly, via text in 2014. In terms of career moves, it might be the best for her, though, as she dropped out of the top-10 in world rankings when they first started dating, winning just three titles in two years together. Since being dumped, Caroline reached the finals of the US Open, so it might have helped not being in Rory's shadow.
Photo by Gustavo Caballero/Getty Images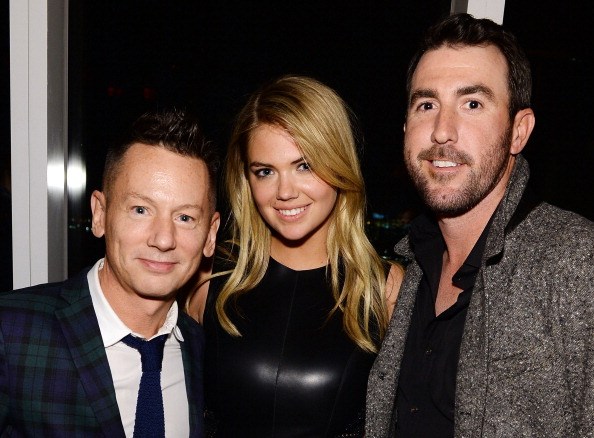 5. Justin Verlander (Kate Upton)
Just a few seasons ago, Detroit Tigers pitcher Justin Verlander was the most dominating ace in the game. Winning the Cy Young Award and MVP in the American League in 2011, Verlander was a stud. He proved to be one off-the-field, too, landing model Kate Upton. Upon dating the bubbly Upton, though, Verlander has had a couple disappointing seasons, with his ERA jumping to 4.54 in 2014. He gets paid handsomely, but Verlander might not be worth it anymore now that he's distracted by Kate.
Photo by Dimitrios Kambouris/Getty Images for GQ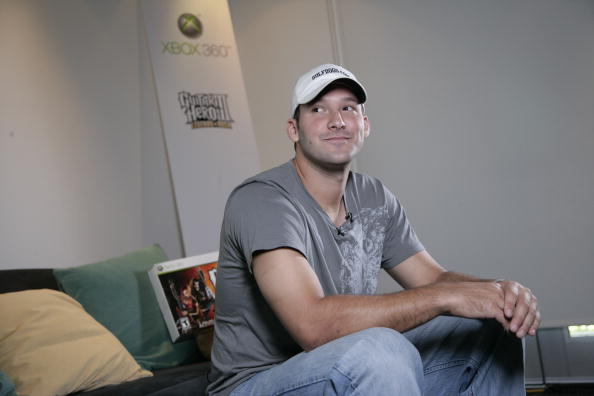 4. Tony Romo (Jessica Simpson)
As quarterback of the Dallas Cowboys, Tony Romo is always going to be in the spotlight no matter what he says or does. So when he started dating singer Jessica Simpson in 2007, media just couldn't get enough of the two. Blaming Simpson for Romo's paltry performances on Thanksgiving Day and in the postseason that year, few Cowboys fans forgive the blonde for her role in Romo's missteps.
Photo by Jensen Walker/Getty Images for Guitar Hero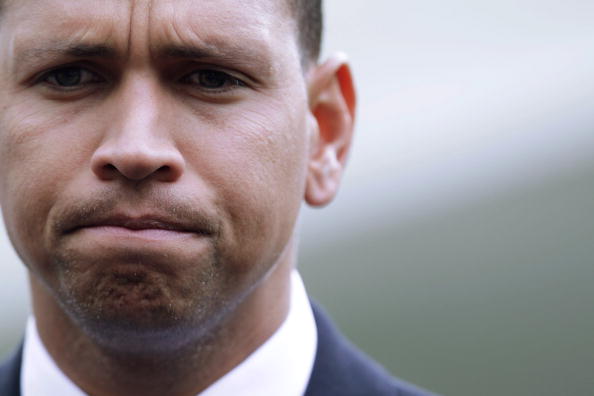 3. Alex Rodriguez (Madonna, Kate Hudson, Cameron Diaz)
With Alex Rodriguez suspended for the entire 2014 season following PED accusations, maybe he truly did it to himself. Still, one can't help but wonder if dating celebs like Madonna, Kate Hudson and Cameron Diaz played some small role in his decline as the best player in the majors. A combination of old age and off-the-field distractions have led to A-Rod failing to perform at the level many are accustomed to.
Photo by Chip Somodevilla/Getty Images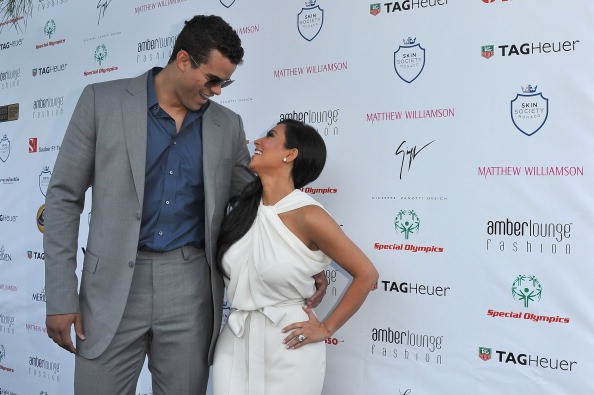 2. Kris Humphries (Kim Kardashian)
While NBA player Kris Humphries, probably, wouldn't be as known without his relationship with Kim Kardashian, he would rather forget those days they were together. Married to the reality star for a mere 72 hours, Humphries was voted as the league's most disliked player while they were dating, seeing his play decline during it all thanks to, no doubt, the thirst for the limelight with Kimmy K.
Photo by Pascal Le Segretain/Getty Images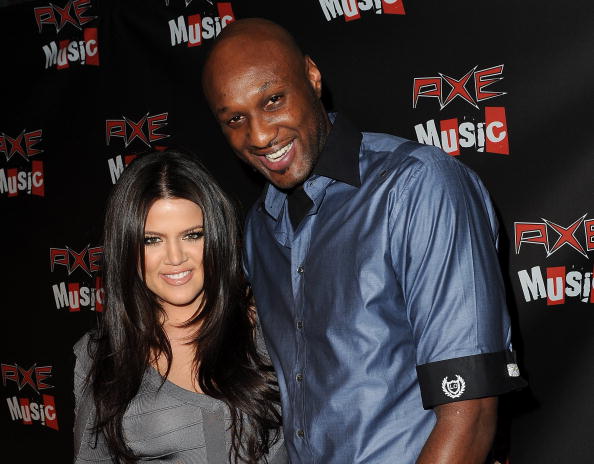 1. Lamar Odom (Khloe Kardashian)
Note to all current and future athletes—beware of dating a Kardashian. As I noted with Kris Humphries' fall from grace, Lamar Odom's was even worse. After filming a TV show together about their love life, the two didn't only break-up, but Odom had two awful seasons while with Khloe Kardashian. Even worse, the hoops player and former Sixth Man of the Year's life unraveled, getting a DUI and rumors of drug abuse.
Photo by Michael Buckner/Getty Images For AXE