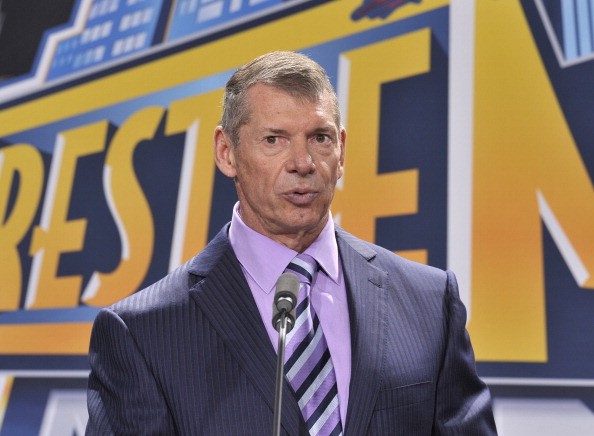 Vince McMahon is an American professional wrestling promoter, announcer, commentator, film producer, actor and occasional professional wrestler with an estimated net worth of $950 million. McMahon is most well-known for building the World Wrestling Entertainment (branded as WWE) empire. He is currently the Chairman and CEO of the Stamford, Connecticut-based professional wrestling company.
Vincent Kennedy McMahon was born on August 24, 1945 in Pinehurst, North Carolina. He is the son of Vincent James McMahon, who left him at as a baby and didn't return to his life until 12-years old. McMahon grew up with his mother and string of stepfathers. Some, McMahon revealed, use to physically abuse him as a child.
McMahon met his father at the age of 12, who at the time was a promoter for the Capital Wrestling Corporation. At that time, McMahon decided he wanted to pursue a career in professional wrestling and follow in his father's footsteps. He would eventually graduating college, McMahon took managerial role in his father's company The Worldwide Wrestling Federation. He proved to be a more than capable business man and eventually took over the company upon his father's retirement. In 1982, the renamed World Wrestling Federation was owned by Vince and his wife Linda McMahon.
At the time of taking over professional wrestling was a fragmented industry with regional offices. McMahon would be a pioneer in the industry in that he would create a national wrestling organization. By directing his storylines and and promoting live events on Pay-Per-View McMahon not only built a multi-million dollar empire in the 1980s. He revolutionized the sport of wrestling with figures like Hulk Hogan, Andre the Giant, Ultimate Warrior, and more. The popularity of these characters was a main reason the WWE became a billion dollar company.
For 34 years, McMahon has been at the head of the multi-billion dollar WWE corporation. In his time as head of the company he acquired the WCW and ECW essentially creating a monopoly in the world of professional wrestling. The value of the WWE is not officially known, but most speculate it's in the billions of dollars.
McMahon has ventured outside the world of wrestling in an attempt to grow his net worth and brand, but has done so unsuccessfully. In 2006, McMahon released a 2-DVD box set entitled McMahon that depicted his life and business. He tried to create a professional the XFL in 2010, but after its inaugural season and failure to create an audience, the league folded in 2011.
Currently, McMahon owns a $12 million penthouse in Manhattan, a $40 million mansion in Greenwich, Connecticut, a $20 million vacation home, and a 47-foot yacht  named the Sexy Bitch.
Vince McMahon is one of the most-successful business men in America. He built a small regional wrestling company into a billion dollar monopoly that has dozens of revenue streams. The WWE brand is the premier wrestling brand in the United States of America without the threat of a competitor. McMahon's empire and assets (mostly property) are the reason his net worth is close to a billion dollars.