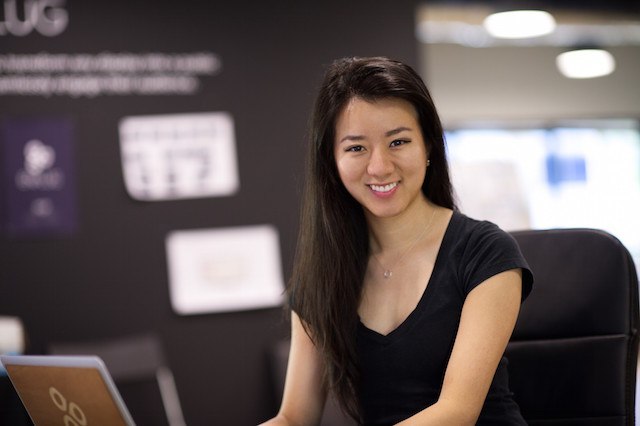 Nanxi Liu is an accomplished 24-year-old Chinese-American woman who has certainly made a name for herself over the past few years. While many of the worlds millionaires and richest individuals inherited their wealth or were provided with the means to get ahead, this wasn't the case for Liu. Her story is a fascinating and inspirational one as she came from virtually nothing and turned out to be a self-made millionaire.
Nanxi Liu was born in a small village in rural China that was fairly disconnected from the rest of the world. Her home had absolutely no running water and limited access to electricity. She was raised by her grandparents and other members of her family, as her parents were studying abroad in Europe but could not afford to bring her with them. She spent the first five years of her life in this remote village, but would eventually get out. Her father received a scholarship to earn his Ph.D. in the United States and this time they could afford to bring Nanxi along with them as the family moved to America.
Despite getting out of that rural village, the Liu's still lived in poverty. Her parents worked as waiters to make ends meet, the family lived in government subsidized housing, and Nanxi was on one of those "free lunch" programs at her school. Still it was a significant improvement over their previous home that lacked running water.
When she was still very young, her parents would eventually move to Colorado. It was there that Nanxi became interested in playing the piano. Her parents would scrape together what little money they had to purchase a $100 dollar piano at a garage sale and get their daughter lessons. She fell in love with the instrument and practiced at it every day. It was through the piano that Nanxi learned that hard work and determination can get you somewhere. She quickly developed a strong work ethic and applied herself throughout her years in high school. She earned good grades, became an all-American cheerleader, was elected into the student government, competed at music competitions, and entered beauty pageants. Her variety of skills and her good grades would earn her many different scholarships that would allow her to attend U.C. Berkeley.
At college, Nanxi studied a variety of topics but focused the most on business. During her freshman year she would be admitted into the prestigious and exclusive Delta Sigma Pi coed business fraternity. Thought the fraternity she would network with other like-minded individuals and furthered her studies. She took an engineering class where she developed a small insert for the lights around campus that would turn on and off based on the outside light levels. She showed the school her invention and they awarded her $10,000 dollars. She also developed a text-based emergency service for the campus security where she would receive an award from the Center for Information Technology Research in the Interest of Society department.
During her senior year she would randomly meet Balaji Sridhar at a local bar. He was an accomplished biochemist who studied at MIT, spoke five languages, and was pursuing his doctorate. The two quickly became friends, and that friendship would eventually lead them to forming their first business, Nanoly Bioscience.
Nanoly Bioscience focused on developing a chemical shield that would allow vaccines to be able to be transported without refrigeration. It was a perfect way for getting vaccines to impoverished third-world nations and inaccessible areas of the world. They perfected their product, and last year would go on to win the Young Innovators Award at the Tech Awards, an extremely coveted award. From there, Nanxi would become a member of the youth advisory board for the Born This Way Foundation, a non-profit set up by Lady Gaga that helps the disadvantaged youth of the world. But all these accomplishments were still not enough for Nanxi.
Following the Tech Awards last year, Nanxi would move on to found her startup called Enplug. She wondered if there was a way to transform televisions and monitors found at sports stadiums, bars, restaurants, and casinos into an interactive platform. So Enplug creates software that allows companies to turn their screens into interactive displays, allowing customers to post Instagram pictures and Tweets on these displays. Now Enplug is extremely successful and one of the most popular forms of software used for these displays in the world, and it was even included recently in Entrepreneur Magazine's "Top 30 Startups to Watch".
Who knows what's in-store next for Nanxi Liu, but I'm sure she will just continue to become even more successful. She went from living in a village in rural China to becoming a self-made millionaire, and she's only 24-years-old. Her story proves that if you work hard at something (or in Nanxi's case, 27 different things) you can become successful in life.
Photo from Forbes