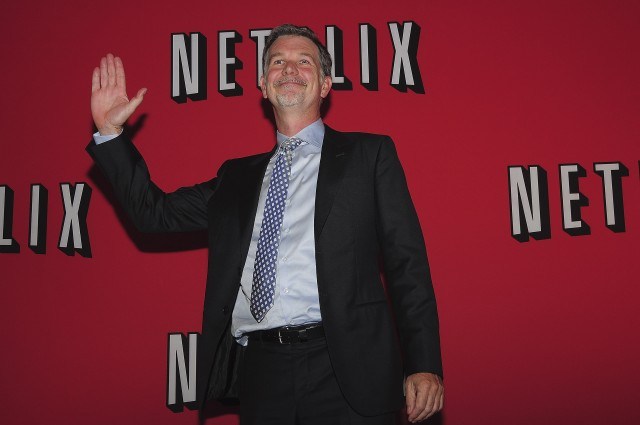 With Netflix's closing in on 60 million subscribers, lots of people are asking about the man behind this media machine and how he was able to turn a small idea of video rentals into a multi million dollar business. Wilmont Reed Hastins, Jr. was raised in Boston, MA and earned a BS degree in mathematics from Bowdoin College and an advanced degree in Computer Science from Stanford University.
In addition to being the CEO of Netflix, he is an education philanthropist and serves on the board of Facebook as well as other non-profit organizations. He credits his time spent in the Peace Corp as a founding for his ability to succeed as an entrepreneur, as he is quoted as saying: "Once you have hitchhiked across Africa with ten bucks in your pocket, starting a business doesn't seem too intimidating".
In 1997 Hastings and Marc Randolph co-founded Netflix, offering flat rate film rental-by-mail to customers in the United States. Headquartered in Los Gatos, California, Netflix has amassed a collection of 100,000 titles. The idea of the business began when Hastings had misplaced a video he had rented and owed over $40 in late fees. He realized there was a better business model by allowing users to pay a monthly fee that allowed them to see as many videos as they wanted. The business has grown substantially with the advent of new series developed exclusively for Netflix and released in their entirety for the members to enjoy as quickly as they would like. This has proven to be hugely successful and is the reason for so many new subscribers in the last couple of years.
With a net worth approaching $1 billion and an annual salary of $6 million, Hastings can count himself among the wealthiest CEO's in the US. But with all that net worth, he eschews excessive consumption and lives a relatively frugal life.  He is a member of Bill Gates and Warren Buffet's Giving Pledge since 2012 and is an active philanthropist for charter schools. He is married with two children.
Photo by Elizabeth Fuentes/Getty Images