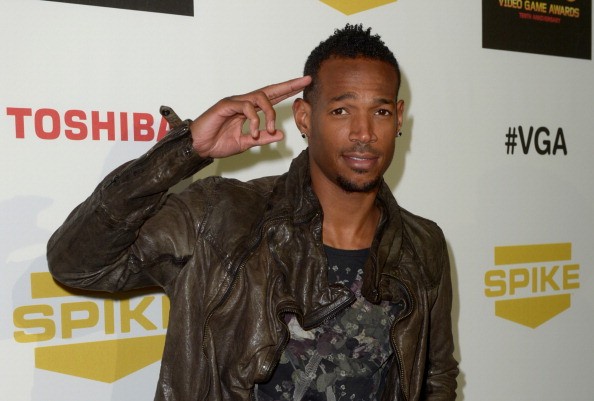 Marlon Wayans is an American actor, model, producer, comedian, writer, and director with an estimated net worth of $40 million. Wayans is known for his frequent collaborations with his brothers Shawn, Keenan Ivory, and Damon.
Marlon L. Wayans was born on July 23, 1972 in New York, New York. He is the son of Elvira, a homemaker and social worker, and Howell, a supermarket manager. He is the youngest of 10 siblings. He is the brother of Nadia, Shawn, Keenan Ivory, Damon, Dwayne and Kim Wayans who are all celebrities. Wayans was also a friend of late rapper Tupac Shakur. According to reports, Wayans was with Shakur moments before he was shot dead in Las Vegas in 1996. Wayans has not spoken much about the incident.
Marlon's career got started on In Living Color in 1992. From 1995-1999, he starred in the WB sitcom The Wayans Brothers with brother Shawn. He's built a reputation as a comedic actor, but gained critical acclaim for his dramatic role in Requiem for a Dream. He's also produced the first two Scary Movies. While producing, Wayans also starred in the films. Despite the movies medium level popularity, they are considered some of his best work as an actor.
Wayans almost caught a break in 1995 when he was cast in the movie Batman Forever. In 1992, Wayans was considered for the role of Robin in Batman Returns, but producers decided there were too many characters and there wasn't a need for Robin. In 2005, Wayans was set to play opposite Billy Dee Williams as Two-Face, but in mid-production there was a change in directors. With Joel Schumacher taking the reins from Tim Burton, the role were recasts and Wayans was never given a shot to be a part of the Batman franchise. Surely, a sequence of events that cost him serious money.
Wayans does not have any notable philanthropic activity to this date.
Wayans produced a cartoon series on Nickelodeon called Thugaboo. He is set to appear in the 2014 film Haunted House 2. His only work scheduled for this year in film.
Overall, Wayans has appeared in 19 movies and has accumulated his wealth mainly through his comedy and television work. His family ties are deep in the industry and we expect to see Wayans make appearances in film and have opportunities in television, which would make it highly unlikely his net worth grows substantially from where it is. His most successful role to date has been that in Requiem for a Dream. Wayans hasn't appeared in many films in recent years so it's tough to imagine his acting career taking off anytime soon. He also doesn't seem to be engaging in any comedy either, which makes sense because it's been quite some time since Wayans did so. There's no knocking Marlon Wayans and his $40 million net worth. However,  there's not much behind the story of Marlon Wayans' net worth. Surely, his family pedigree enabled him to make some progress and build a net worth worthy of mention. We will keep you posted on Wayans going forward.
Who Is The Richest Of The Wayans?
Keenan Ivory Wayans Net Worth: $65 million
Marlon Wayans Net Worth: $40 million
Damon Wayans Net Worth: $35 million
Shawn Wayans Net Worth: $30 million
Kim Wayans Net Worth: $8 million
Damon Jr. Wayans Net Worth: $5 million
Photo by Kevin Winter/Getty Images