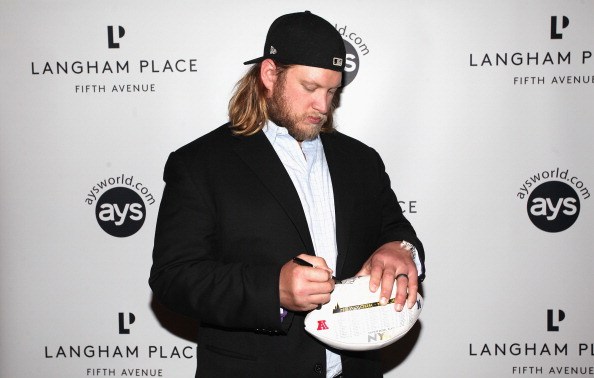 NFL centers are underrated yet important pieces to every team's offense. These players fly under the radar of stardom while the players they protect (QBs) are receiving the spotlight. Having a good center on your team makes a huge difference in the NFL and works as an anchored wall that determines the entire play, and teams are willing to pay for the best. These are the highest paid centers in the NFL.
5. Nick Hardwick – $6.15 Million
Nick Hardwick is the starting center for the San Diego Chargers. This Purdue alumni was drafted a decade ago in 2004 by the Chargers in the third round. He has played his entire career in San Diego and made one pro bowl back in 2006.
4. Chris Myers – $7 Million
Chris Myers attended the University of Miami and was drafted by the Denver Broncos back in 2005 where he was the starting center, but since 2008 he has been playing for the Houston Texans. Myers was actually a sixth round pick (there are seven total) yet displayed great talent and has become one of the league's top centers. The two time pro bowler is currently making $7 million a year with Houston.
3. Nick Mangold – $7.227 Million
Nick Mangold (in picture above) was one of the first centers to draw attention to the position. He's been in the league since 2006 when he was drafted in the first round by the New York Jets. He has stuck with New York so far in his career and made the pro bowl five of his eighth seasons in the league. Mangold attended Ohio State for College and is currently making slightly over $7 million with the Jets.
2. Ryan Kalil – $7.284 Mllion
Ryan Kalil is the 29 year old center for the Carolina Panthers. Kalil was drafted back in 2007 during the second round but has easily displayed first round worth. He attended the University of Southern California (USC) and has had a successful career completely with the Panthers thus far. Kalil jumped right into the starter position and has achieved making four pro bowls over the duration of his career so far.
1. Alex Mack – $10 Million
Alex Mack is the center for the Cleveland Browns and is making $10 million this year. The athlete played for California and was selected by the Browns as the 21st pick in the first round during the 2009 draft. He immediately debuted in the center role that same year and since has been a two time pro bowl player.
Photo by Donald Bowers/Getty Images for Langham Place Fifth Avenue