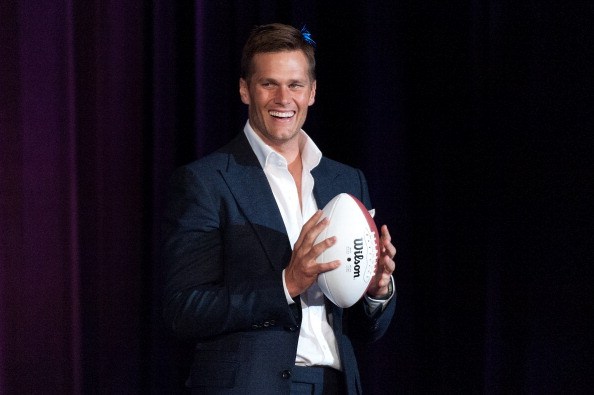 It should come as no surprise to anyone that quarterbacks are the heart and soul of any football team, and the NFL is perfectly aware of this fact. It's part of the reason they are some of the highest paid players in sports, and why they are often the most famous players on a team. Of course, not all of them are able to take their success and their earnings and make it through life comfortably. Many professional athletes squander their fortunes and end up living paycheck to paycheck for the rest of their lives while others make it big in business when they're done with their playing days. Quarterbacks are paid far more today than they were in the past, but doesn't mean that some old school QBs aren't a bit wealthier than some of the current hotshot QBs. Read on to find out which NFL Quarterbacks make the list according to net worth.
Photo by D Dipasupil/Getty Images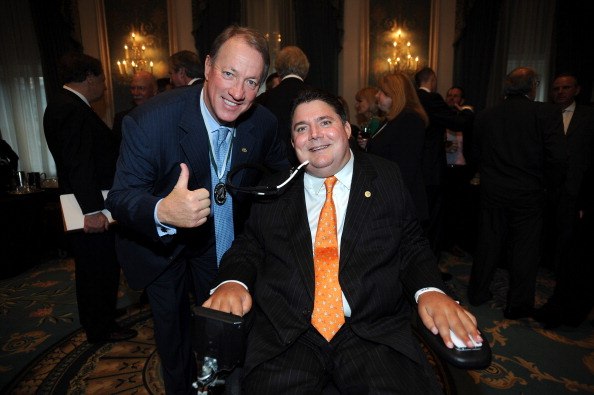 Jim Kelly – $20 million
He's fighting a terrible battle in his private life at the moment, fighting cancer, but he's still one of the most famous quarterbacks of all time. He's also one of the wealthiest. It's been almost 20 years since he played his last game on the field, but he's still wealthy thanks to his private business endeavors, his investments and his lifestyle, which is nice by not as over-the-top as many of the current players like to live. He understands the value of a dollar, and he's been successful because of it.
Photo by Brad Barket/Getty Images for The Buoniconti Fund To Cure Paralysis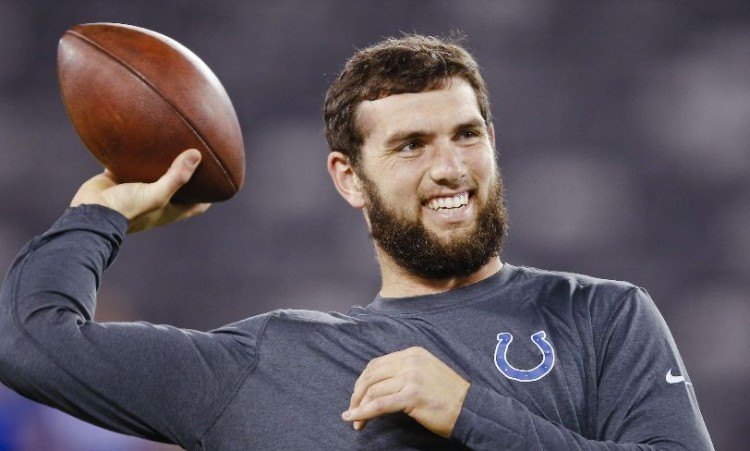 Andrew Luck – $22 Million
Andrew Luck is currently the starting quarterback for the Indianapolis Colts and is considered one of the best in the game given his recent contract that's paying him over $30 million per year.  He was selected as the first overall pick in the first round of the 2012 NFL Draft by the Indianapolis Colts. Luck attended Stratford High School where he became one of the most decorated football players in that's region's history. . Luck chose Stanford University where he had incredible success that carried right on through to the NFL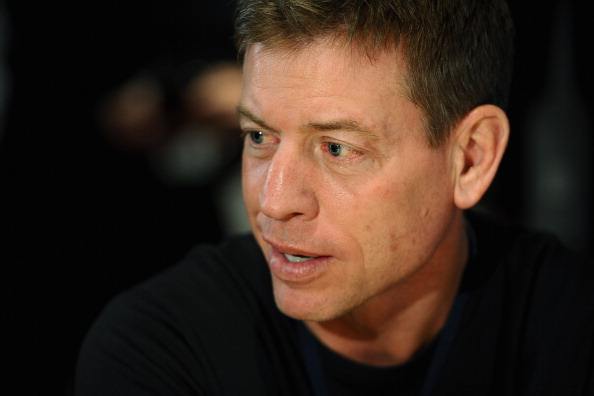 Troy Aikman – $25 million
He's one of the most famous Dallas Cowboy quarterbacks in history – as well as one of the most beloved. He made a lot of money and a lot of great plays when he was on the field, but he's still one of the wealthiest quarterbacks in history because he learned very quickly that his career wouldn't last forever and he would need to find a way to keep his family going once he no longer played. He's now a commentator.
Photo by Maddie Meyer/Getty Images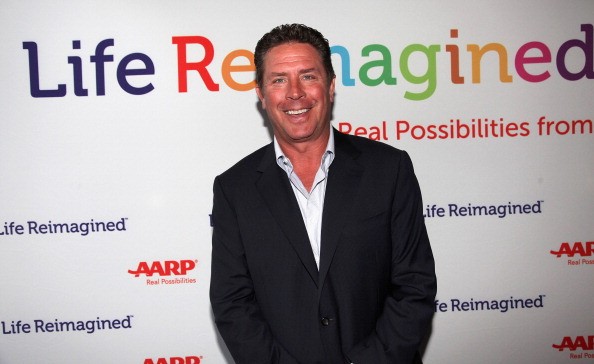 Dan Marino – $38 million
The former Dolphin will go down in history as one of the best players in the NFL – ever. He was one of the most famous players of his time, and he's still one of the most famous former players in NFL history. He was a stellar player who made some of the most famous plays in Dolphins history, and he's been one of the most successful players in the world post-NFL career. He's currently a commentator for NFL games on CBS, and he's doing well even though he's now only talking about the game rather than playing the game. He's worth more than some players who earned more than him during his time because he was smart with his money.
Photo by Donald Bowers/Getty Images for AARP)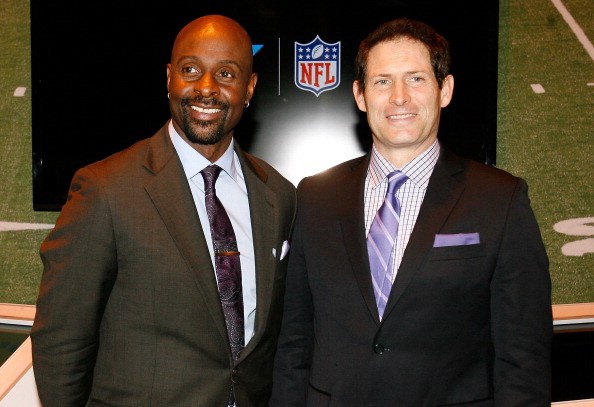 Steve Young – $40 million
He's not only a former NFL quarterback who began his career playing for BYU, he's also the great-great grandson of Brigham Young himself. Today he's a commentator ESPN and he's big on Monday Night Football, which is why his face is so recognizable and his career is one so many people are familiar with. He played for 15 years with the NFL, and he's had a great career ever since.
(Photo by Mike Lawrie/Getty Images)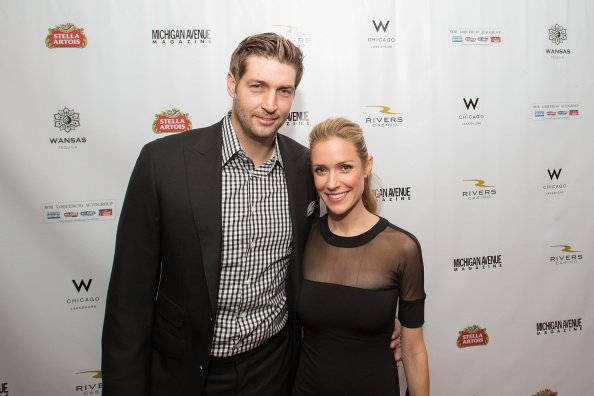 Jay Cutler – $40 million
He's not one of the most famous players in history, and he's still playing. He's quarterback for the Chicago Bears, and he has an impressive net worth for a player so young. Part of the reason he's done so well is his lack of squandering, which is a problem with many youth professional athletes. He's married to former Laguna Beach star Kristen Cavallari and the couple has two little boys and would like to expand their family at some point.
(Photo by Jeff Schear/Getty Images for Michigan Avenue Magazine)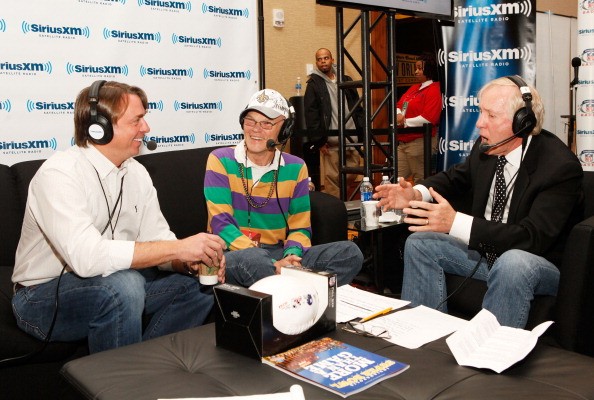 Fran Tarkenton – $42 million
It's been a long time since Francis Tarkenton played for the NFL, but he's not hanging out doing nothing in his spare time. He's been a Monday Night Football commentator, and he owns a software company.   When he retired from the NFL in the 1970s, he held every single major record of any quarterback. Of course, that was approximately 40 years ago, but he's still one of the most famous quarterbacks in history, as well as one of the most successful players of all time.
(Photo by Cindy Ord/Getty Images for SiriusXM)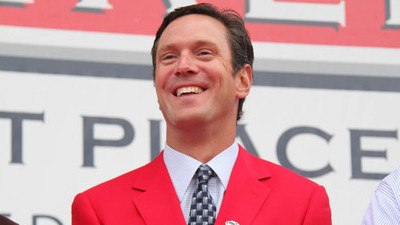 Drew Bledsoe – $50 million
He's one of the most famous players in history, and he spent 8 years playing quarterback for the New England Patriots. During his career in college and the NFL he was several awards and was recognized for his outstanding skills on more than one occasion. Currently he lives in Oregon with his family. He has a wife and several children but Bledsoe is also a big businessman these days.  He's gotten into the wine business and has invested millions into his own wine brand.   So far the jury is still out on profits but it's looking promising.
Photo by Getty Images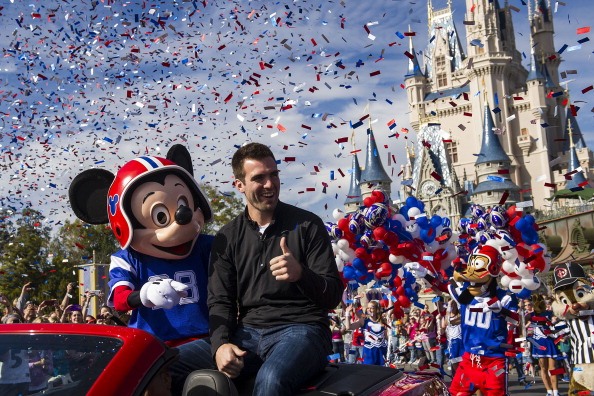 Joe Flacco – $55 million
The Baltimore Ravens starting quarterback is one of the most successful and famous players in the game right now. When he led his team to victory in the Super Bowl in 2012, he was named MVP of the game, which he rightly deserved. It was only a few months later that he signed a contract with the Ravens for an additional 6 years paying him $120+ million for that term. This is the biggest contract ever signed by a football player in the history of the game, and it's something that he does not take lightly. He's still young, and provided he does not have any injuries that affect his playing abilities, he'll be able to play for many more years, and likely work his way higher up on this list than he is currently located.
(Photo by Matt Stroshane/Disney Parks via Getty Images)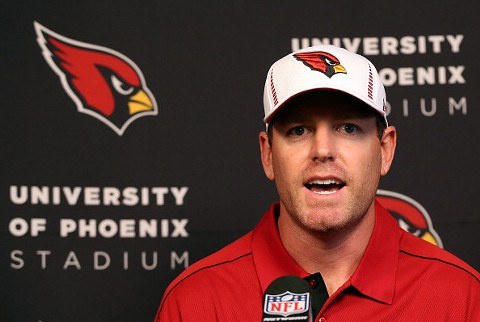 Carson Palmer – $60 million
Carson Palmer is still playing football, and he's also a guest blogger for the Delta Airlines "Under the Wings" blog. He has been married to his wife for more than a decade, and the couple has two kids, a little girl and a little boy both born in 2009 – they're twins in case you were wondering. When he's not playing for the Cardinals, he's appearing in television shows as himself, but we don't think he's looking to pick up a career in acting when his football career is over.
Photo by Getty Images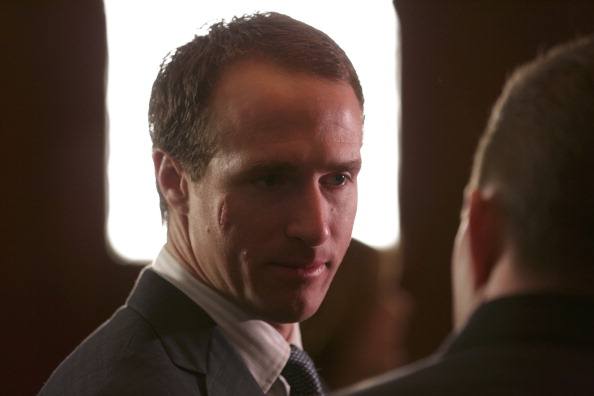 Drew Brees – $62 million
He led his New Orleans Saints to the Super Bowl victory a few years ago, and he's become of the most famous players in the NFL ever since. He's known for showing off his adorable kids when he wins a game. He's a married man with a couple of cute kids, and he's earning a "decent" income in the NFL. What he plans on doing when his career is over is unknown, but he doesn't strike us as the kind of guy who will just sit back and watch his millions go away.
(Photo by Joe Kohen/Getty Images)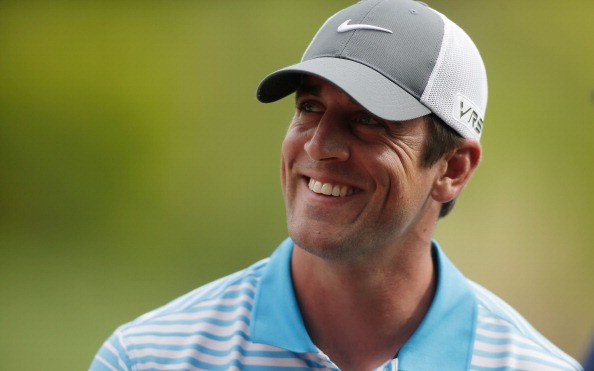 Aaron Rodgers – $62 million
The quarterback for the Packers is one of the most beloved players of all time. He is known for his stellar playing, his wealth, and relationship to Olivia Mun. He's had a long, successful career in the NFL and he's also started working a bit outside the NFL. He's part of State Farm's family, doing some of their commercials and trying to entice American residents to switch their insurance to State Farm. The fact that he works outside of his football career lets us believe that he will continue to do so when his playing days are over.
(Photo by Isaac Brekken/Getty Images for Michael Jordan Celebrity Invitational)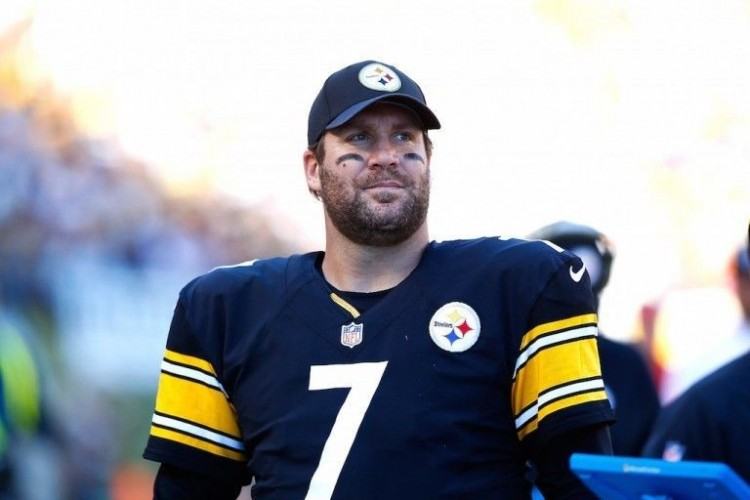 Ben Roethlisberger – $70 million
As another one of the NFL's top quarterbacks, Ben Roethlisberger has put together quite a career for himself, winning two Super Bowls and earning four trips to the Pro Bowl. For his fine work with the Pittsburgh Steelers, he has been paid quite handsomely, pulling in over $140.5 million in career earnings and compiling a net worth of $70 million. Just another reason why they call him  "Big Ben."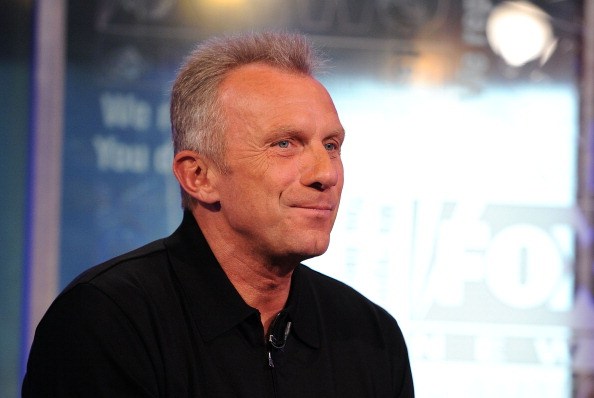 Joe Montana – $80 million
He was a former NFL quarterback who spent many years playing ball for teams such as the Chiefs and the 49ers. It was a sad day in NFL history when he made the announcement he would retire in 1995, and he's been pretty much out of the spotlight ever since. He does make public appearances every now and again, but he tends to spend his time making wine under his label, which is how he makes his money these days.
(Photo by Jason Kempin/Getty Images)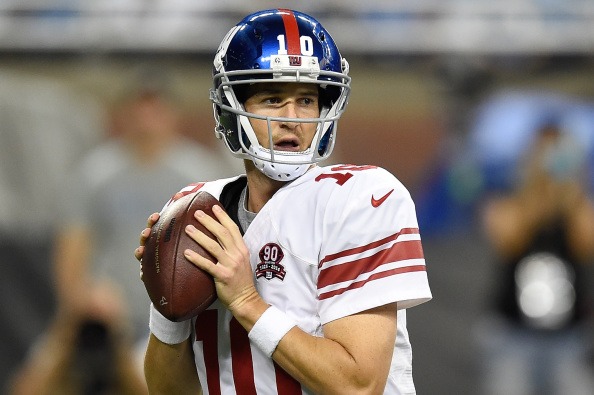 Eli Manning – $115 million  
Eli Manning is current quarterback of the New York Giants making over $30 million a year, and he's also the younger brother of Peyton Manning. He comes from one of the most famous football families in NFL history, as he and his brother are the sons of former NFL player Archie Manning.  He had a successful career at Ole Miss in the SEC, which helped him become one of the most sought-after players in the NFL draft when he was drafted by the San Diego Chargers.  Manning's now the 10th leading passer in NFL history and has 2 Superbowl wins.
(Photo by Joe Sargent/Getty Images)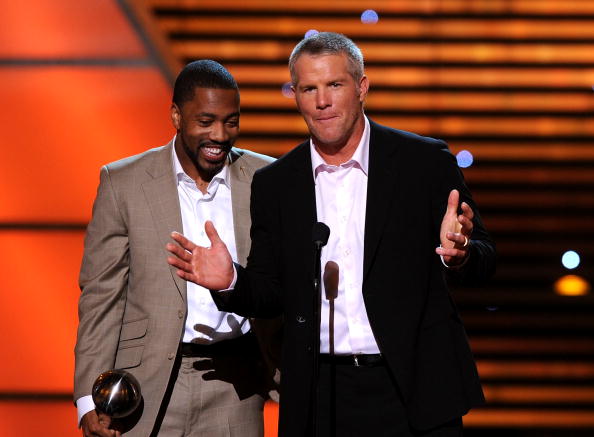 Brett Favre – $100 million
Brett Favre is a former Greenbay Packer, and one of the most famous players in history. He has taken his wealth from the NFL and continued to work throughout his retirement, starring in commercials and even making guest appearances in famous movies such as "There's Something about Mary," which starred Cameron Diaz. He's not associated with the NFL anymore, but we'd say he's done well with them and has gone on to live his life in the south, on his farm.  Plus he wears Wranglers.
(Photo by Kevin Winter/Getty Images)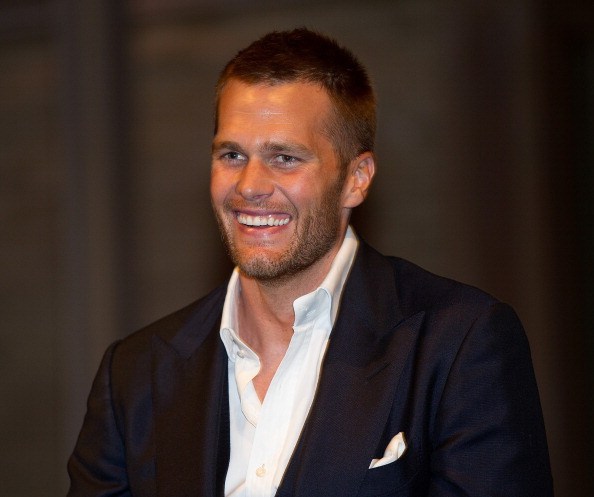 Tom Brady – $180 million
He might be one of the prettiest and most recognizable players in the NFL, and he's one of the wealthiest. His net worth doesn't even include the money his wife, supermodel Gisele Bundchen, makes, which is a lot. He's the quarterback of the New England Patriots, and he's led the team to much success throughout his career including multiple Superbowl Rings and MVP awards. How much longer he will continue to play is unknown (people say into his 40s), but he's in a good financial position when he does decide to retire.
(Photo by Bob Levey/Getty Images)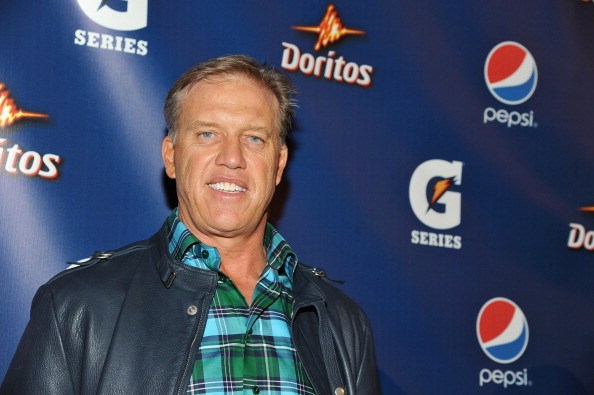 John Elway – $145 million
He's been one of the most successful players in NFL history, and he's got some seriously good business decisions under his belt. He owns several successful restaurants that bear his name, and he's also the general manager and the vice president of the Denver Broncos. His savvy business sense has allowed him to take his earnings from the NFL and turn them into even more earnings from the NFL. He's got $145 million to prove that he knows what it is he's doing.
(Photo by Mike Coppola/Getty Images for Pepsi)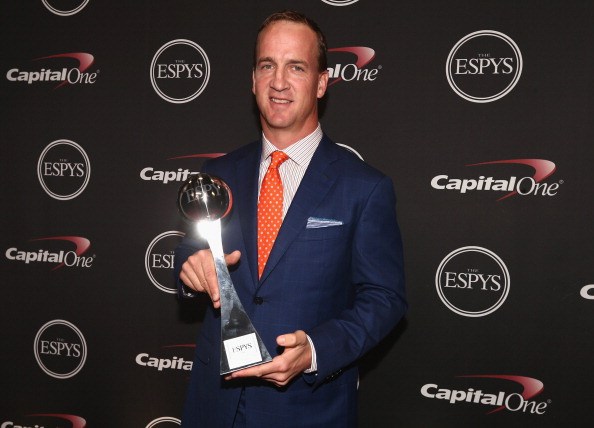 Peyton Manning – $200 million
Peyton Manning might be one of the most famous players in the NFL, and he had a long, successful career.  Manning signed a five-year deal for an additional $96M with the Denver Broncos, and he's the best regular-season quarterback in the history of the NFL, so it was not a bad investment.  Not to mention going out in style with a Superbowl victory. In total, Manning earned $248,732,000 in cash earnings (excluding all endorsement earnings) as an NFL player before agent fees and taxes.
(Photo by Christopher Polk/Getty Images For ESPYS)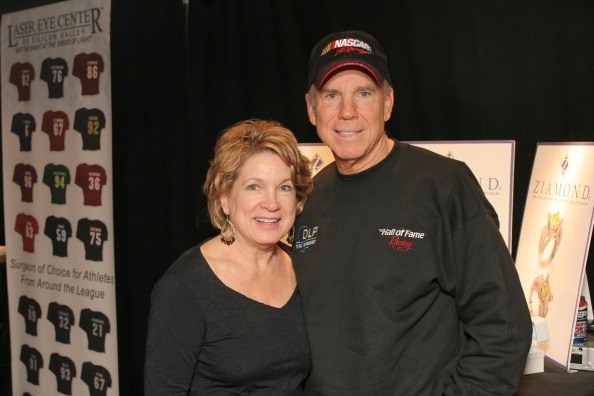 Roger Staubach – $600 million
He had one of the most successful football careers of all time. He's a former Heisman Trophy winner, and he's a former US Navy vet, and he played for the Dallas Cowboys. Today, the former NFL star is the executive chairman of the firm Jones Lang LaSalle, which specializes in real estate. He's become the most successful former NFL quarterback in the country, and has said that he knew that his career could end at anytime and cause him to need a backup plan, which is what made him decide to get into real estate.
(Photo by Mychal Watts/NFLPhotoLibrary for ON 3 PRODUCTIONS)
*note that guys like Matt Stafford and other were taken into account here.  We wanted to include NFL players that made their riches in other ways than simply their NFL contracts.  Staubach is a prime example of someone who didn't make a huge living as a quarterback in the NFL.