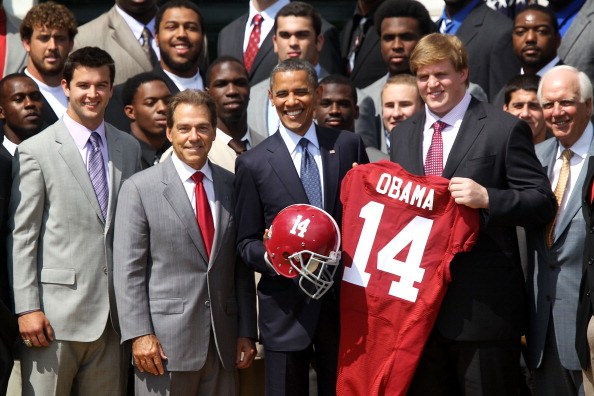 College coaches have been taking the world by storm and slowly climbing up the net worth totem pole. In recent years the salaries of these coaches has risen dramatically and those who can produce results have a chance to make some good money at a school. If you win championships, then you'll see an even bigger bonus for accomplishing something that many never will.
Here are the richest college football coaches of all time ….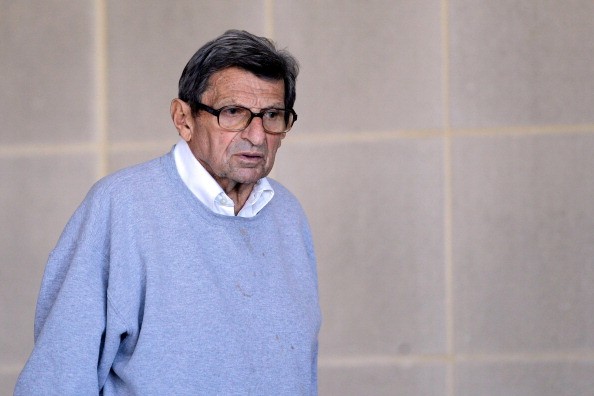 10. Joe Paterno (Penn St. University) – $10 Million
Sneaking in at number 10 is the Penn St. legend, Joe Paterno. Despite all of the controversy that surrounded Joe Paterno at the end of his career, the man was a historical figure in the college football community and built up a nice little stash of cash throughout his lifetime. Seven years ago he was making just over $500,000 for his salary and it was rising yearly, but in the end JoePa was able to build up a net worth of $10 million.
Photo by Rob Carr/Getty Images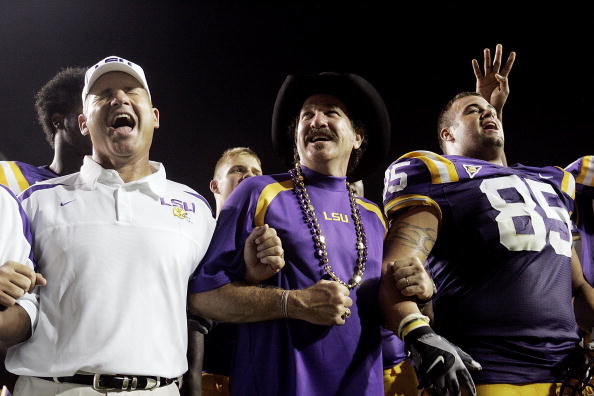 9. Les Miles (LSU) – $10 Million
Les Miles currently makes a salary of just over $4 million a year, so I'm assuming he will start jumping up higher on this list very soon. The LSU coach has certainly been on the rise and his team is always talked about going into each season with a chance to at least be a competitor year after year. The man had a long career in the NFL and since retiring, he has moved on to coaching where he started at Oklahoma St. and is now with LSU and holds a net worth of $10 million.
Photo by Chris Graythen/Getty Images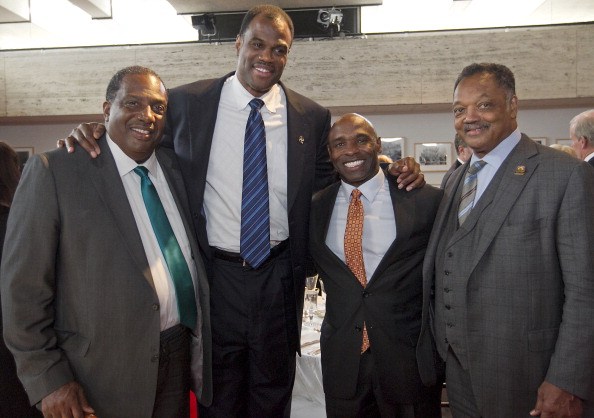 8. Charlie Strong (University of Texas) – $11 Million
The newly appointed University of Texas head coach has been building up his resume for quite awhile now. He played football in college and since then has gotten right into coaching and slowly climbed the coaching ladder until finally securing an officially head coaching role with Louisville (a $3.7 million salary) and is now taking over Mack Brown's throne in one of the best known programs out there at Texas.
Photo by Ralph Barerra-Pool/Getty Images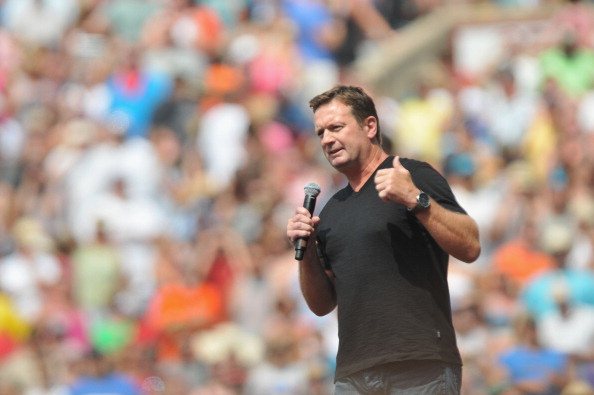 7. Bob Stoops (University of Oklahoma) – $12 Million
Bob Stoops has been at the University of Oklahoma since 1999 and currently is the third highest paid college football coach out there with a salary of $4.6 million. The man is 8-7 in bowl appearances and had a very successful career with the Sooners program that always seems to pop up throughout the college football season. With how much Stoops is now being paid, I'm sure his net worth will rise fast, but for now he's sitting at a nice $12 million.
Photo by Jackson Laizure/Getty Images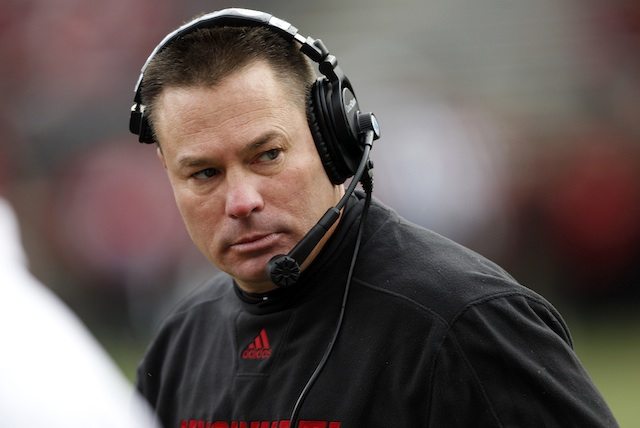 6. Butch Jones (Tennessee) – $15 Million
The Tennessee head coach has been making a yearly salary of $3.1 million since he landed the job with his current school back in 2013. Although new, Jones had stepped into the head coaching role at the University of Cincinnati where he eventually grew his team to a solid 9-3 record with a bowl appearance which was enough to earn him the Tennessee job.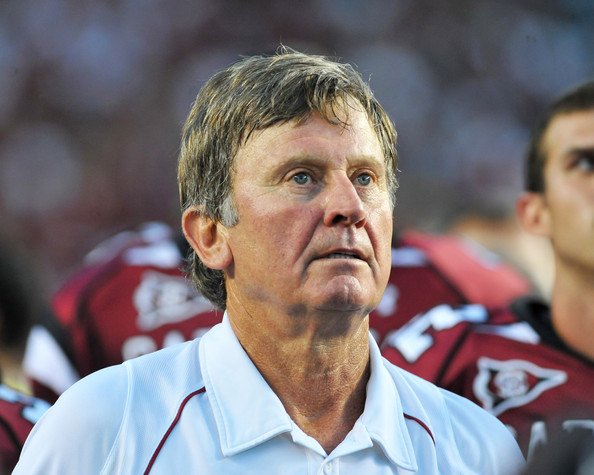 5. Steve Spurrier (University of South Carolina) – $15 Million
Steve Spurrier is probably one of the most recognized names in college football due to his NFL playing experience and quick try at NFL coaching back in 2002-2003 with the Washington Redskins. Spurrier has had much more success on the college level and stayed there since finding a great home with the University of South Carolina back in 2005. He's currently pulling in $3.6 million each year and sitting at a net worth of $15 million.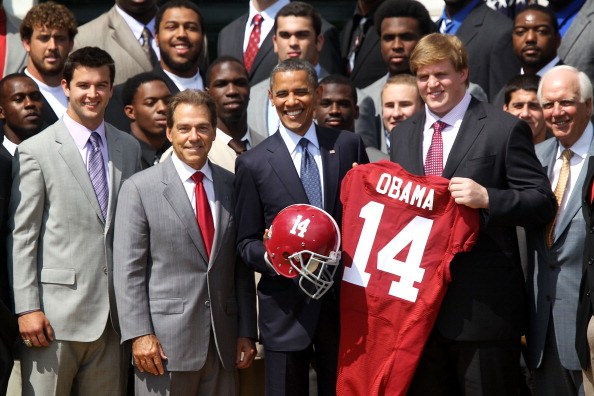 4. Nick Saban (University of Alabama) – $15 Million
Nick Saban is easily the biggest college football coach around these days. He has lifted the University of Alabama to powerhouse status and seems to be in the BCS bowl game every single year. Back in the 2005-2006 NFL season he tried his hand at the next level with the Miami Dolphins but couldn't produce enough results to hang around, but some coaches are just meant for the college game. Saban will be making $6 million a year by 2017 and even currently has the highest salary of a college football coach at $5.62 million a year.
Photo by Alex Wong/Getty Images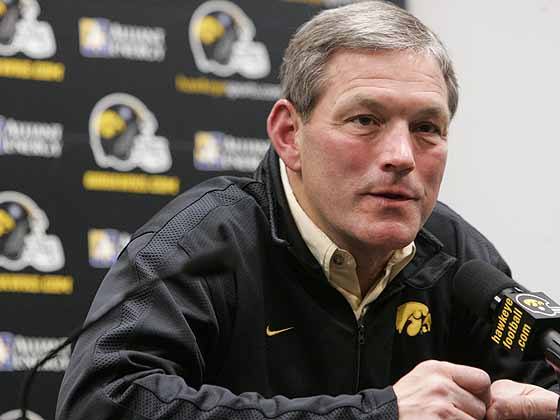 3. Kirk Ferentz (University of Iowa) – $16 Million
I'll be honest, I don't know all too much about the University of Iowa football coach Kirk Ferentz, but the guy is definitely making a nice amount of money. Getting the job back in 1999, he has had a successfully positive record as the head coach at Iowa (currently) at 120-100 and is 6-5 in all of his bowl appearances. He's bringing in $3.9 million a year as salary. He won his 100th football game back in 2012 and is continuing to chase the record as the coach with the most wins at Iowa.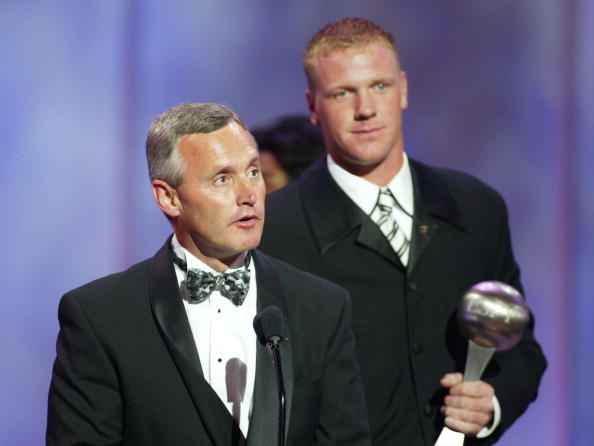 2. Jim Tressel – $16 Million
Although he's been out of the college coaching game for about four years now, Jim Tressel is still a well-known football coach from his time with the Ohio State University Buckeyes. He held the head coaching position at the school from 2001 until 2010 when he was caught in the scandal with the NCAA for hiding the fact that his players were receiving illegal benefits as a result of their title as football players for such a well-known and loved school. The scandal alone lost him his job and ruined his college coaching career, but even hurt the school because of the penalties that the NCAA placed on the school's program for all of the violations they committed. Despite having such a sad exit to college football, Tressel was still able to rack up a net worth of $16 million.
Photo by Kevin Winter/Getty Images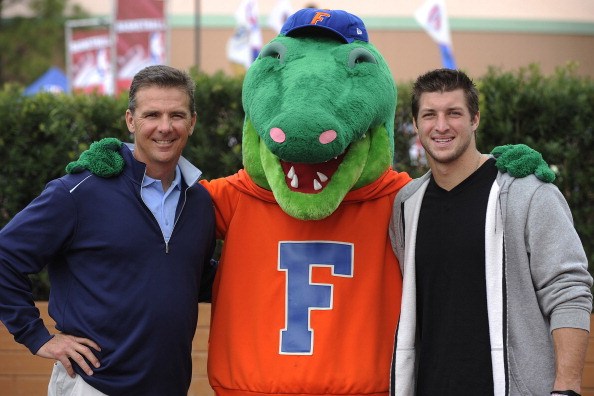 1. Urban Meyer (Ohio State University) – $18 Million 
Coming in at the top of the list is actually Jim Tressel's replacement, Urban Meyer. The man got his huge break as the head coach at Florida University (as you can see from the outdated photo) when he found success with quarter back Tim Tebow (in picture). After his run with Tebow's team, Meyer jumped on the opportunity to return to his birth state and resurrect the Buckeyes football program in 2012 where he is pulling in a nice salary of $4.3 million a year. He currently has a net worth of $18 million, which is the highest out of all college football coaches.
Photo by Mark Ashman/Getty Images