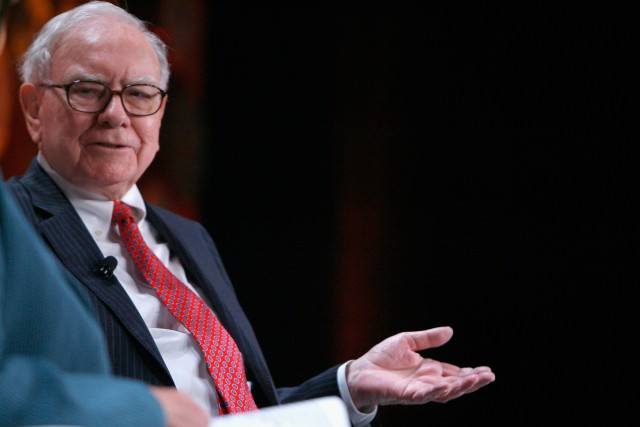 When the social media platform known as Twitter launched back in 2006, it quickly became one of the more popular forms of social media. Differing from Facebook, Twitter focuses primarily on 140 character Tweets that let people express their thoughts and feelings. Aside from moody teenagers looking for an outlet to vent (okay I know Twitter isn't just filled with whiny teenagers), Twitter is also a great platform that allows celebrities, VIP's, and other important people interact with the general public in a realistic way. Nearly all celebrities can be found on Twitter, including some unlikely candidates like the 84-year-old billionaire Warren Buffett. It's very important for people like Buffett to maintain a presence on social media, however it seems like the billionaire has abandoned Twitter all together.
With a net worth that is over $73 billion dollars and the leader of the Berkshire Hathaway, saying that Warren Buffet is a powerful man is certainly an understatement. A man that wealthy has a great deal of influence in nearly everything, and using social media is very much a good idea. Mr. Buffett definitely recognized the power behind having a Twitter account, so he eventually got around to making one in 2013. He was able to easily gain over 949,000 followers quickly, a feat many Twitter users wish would happen to them, however he doesn't seem to use the site.
Despite joining in 2013 and amassing a large base of followers, Warren Buffett has only tweeted just five times: four times in 2013, and then only just once in February of 2014. Since then Mr. Buffett has not been active on the site, which begs the question as to why? Sure he is an older gentleman that probably just doesn't have time to bother with Twitter. Still many celebrities and VIP's have social media managers that will post on their behalf. We know he definitely can afford to pay someone to do this, but it appears that no one is. It seems strange then as to why he even has a Twitter page to begin with, and since he obviously doesn't use it, why he doesn't delete the page. So what ever happened to Warren Buffett's Twitter account? You can check out his five tweets for yourself via is Twitter handle @WarrenBuffet.
Photo by Jemal Countess/Getty Images for Time Inc.