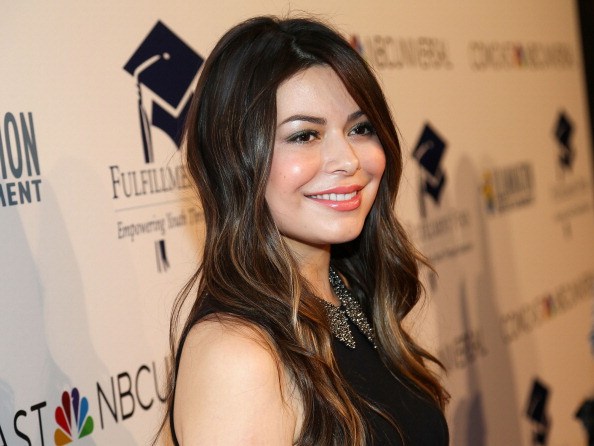 Miranda Cosgrove is an American actress and singer with an estimated net worth of $7 million. In 2012, Cosgrove was listed in the Guiness Book of World Records for being the highest paid child actress.
Miranda Taylor Cosgrove was born on May 14, 1993 in Los Angeles, California. She is the daughter of Tom, a dry-cleaning business owner and Chris, a homemaker. Miranda began acting in commercials at the age of three.
Cosgrove made her film debut in the 2003 movie School of Rock. Shortly thereafter, she was awarded the main role in Nickelodeon series Drake & Josh alongside Drake Bell and Josh Peck. During this time she also would appear in guest appearances on TV shows and act in a couple films including Yours, Mine, & Ours. She is also the voice of Margo for the hit films Despicable Me.
In 2007, Miranda got a big break and was named the lead in the TV show iCarly. Over the next two years, Cosgrove became a teen sensation through the show, which allowed her to become a recording artist as well. The iCarly soundtrack was a dominant number one of the Billboard Kid Albums chart.
In 2010, Cosgrove released her debut album "Sparks Fly" which peaked at #8 on the Billboard chart. Right now, Cosgrove is credited with just the one album and two extended plays: About You Now (2009) and High Maintenance (2011). She's engaged in two very small tours that haven't produced much in the way of financial success. Her latest tour the Miranda Cosgrove Summer Tour in 2010 was only four shows.
Outside of her own music career, Cosgrove signed a monstrous endorsement deal with Neutrogena which was reportedly in the "low t0 mid-seven figure range". Cosgrove is also an active philanthropist. She is an active supporter of Memphis, Tennessee's St. Jude's Research Hospital. She also visits other children's hospitals working with sick kids. She publicly has stated that Education Through Music is one of her favorite charities.
Cosgrove has released a second iCarly soundtrack and launched her own personal album tour in 2011. Both the tour and soundtrack were marked successes adding to Cosgrove's net worth. Currently, Cosgrove is working on a second album with Randy Jackson and Max Martin. She was announced as getting a role in the upcoming NBC drama Girl in a Coma, which will be pivotal in growing her acting career.
Cosgrove purchased a home in 2012, which is only 20 minutes away from the University of Southern California, where she is currently attending. The three bedroom, 2,900 square foot home is a 1952 traditional home valued at $2.65 million. Cosgrove's various income streams and large endorsement deal with Neutrogena has allowed her to accumulate a significant net worth before turning 21-years old. The promise for her to grow her net worth is as strong as anyone. She has a nice blend of television, film and music that, once she gets going on the business side of things, should be a strong portfolio to grow her wealth. Our expectation is that Cosgrove's net worth is doubled within the next couple of years.