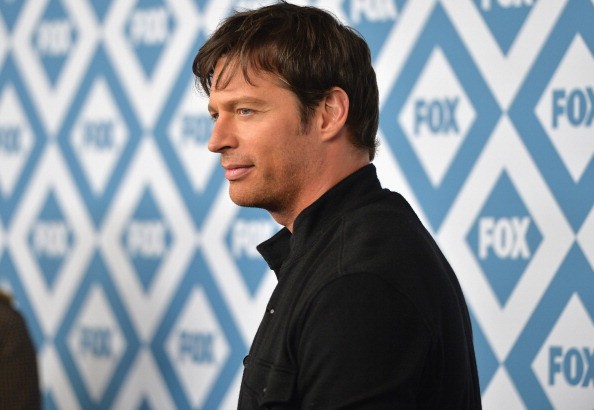 Harry Connick Jr has a net worth of around $35 million.  Harry Connick Jr was born on September 11, 1967 to two lawyers – mother Anita Frances who was a layer and judge, and father Joseph Harry Fowler Connick Sr, who was a district attorney. They also owned a record tore.  He is of Catholic descent and he is from New Orleans.
Harry Connick Jr 46 years old, is an American Idol mentor, pianist, singer and songwriter.  While he has sold over 28 million albums world wide, and is one of the biggest selling artists in American history, recently he has become known in modern circles for his appearances on American Idol, which pay extremely well. But 28 million albums world wide, along with associated merchandise, world tours and appearance fees have given him the majority of his net worth.
He was an early starter in music, learning the keyboard at age three.  He was playing with the New Orleans Symphony Orchestra by age 10. He attended the New Orleans Center for Creative Arts.
Eventually, with his reputation growing, he got his big break in the media industry when Rob Reiner, director of When Harry Met Sally, asked him to compose the soundtrack for the film.   It included several hits, the soundtrack achieved double platinum in the US and he won his first Grammy for Best Jazz Male Vocal Performance.
The following year he made his screen debut in the film Memphis Belle. He has acted in many other films since, including Independence Day, Bug & Dolphin Tale. Acting is just one of his many talents.
As a musician is where he has most shined. The first album he featured on was in 1977, called Dixieland Plus, and featured Harry Connick as part of a local Dixieland group.  His first solo album was in 1987, called Harry Connick Jr, and was a purely instrumental album. He has since released over 25 albums, the best performing being 2004's Only You, which hit number four on the Billboard Charts. His other top 10 album was 2009's Your Songs. Other than that, all of his albums have charted outside the top 10, although many have been in the top 20.
His most recent album was in 2011 was titled In Concert On Broadway, and it reached number 76 on the Billboard Chart.
During his career has contributed to several other movie soundtracks, including The Godfather 3 in 1991, for which his song, Promise Me You'll Remember was nominated for an Academy Award, his first and only nomination.  During his career he has won several awards. Most notably, three Grammy Awards and two Emmy Awards.
In 2010 he was a mentor on American Idol during its 9th season. He then became a judge on American Idol during its 13th season, during 2013.
The only legal trouble he has ever been in was in 1992 when he was arrested for bringing a gun to JFK airport. He was let off with a warning.
His personal life has been extremely stable.   In 1994 he married former Victoria Secret model Jill Goodacre.  He lives with her and his three children: Georgia Tatum (1996), Sarah Kate (1997), and Charlotte (2002). They live in Connecticut and also maintain a home in New York City.
With such a varied career involving music, film, TV and entertainment, it is not hard to see how Harry Connick Jr's net worth has soared to $35 million.