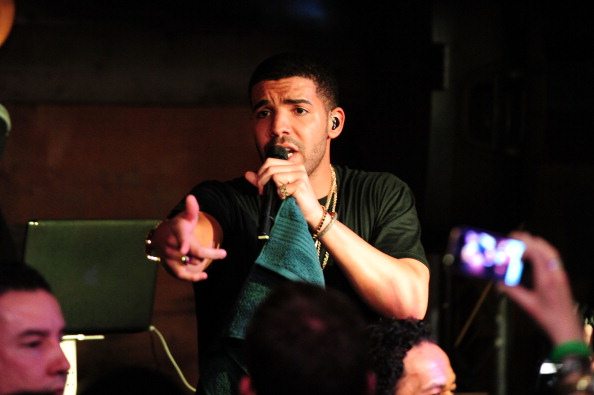 Drake Net Worth – $90 Million
Drake is a Canadian recording artist, rapper, songwriter and actor who has a net worth of $90 million. Drake started his career as an actor, but later rose to prominence as a music artist on Lil Wayne's Young Money Records.
Aubrey Drake Graham was born on October 24, 1986 in Toronto, Ontario, Canada. His mother, Sandi, was an educator and his father, Dennis, was a drummer who worked for Jerry Lee Lewis. At the age of 15, Drake met an agent, the father of a friend in high school, who offered him a role on Degrassi: The Next Generation as Jimmy Brooks. He would continue this role until 2009 appearing in 138 episodes in total.
In 2006, Drake self-released his first mixtape Room for Improvement via his website and MySpace page. In 2008, Drake's music found it's way to Lil' Wayne by way of Rap-A-Lot founder Jas Prince. On a whim, Lil' Wayne called Drake and invited him to fly to the United States to tour with him. A short period after that Drake was signed to Lil' Wayne's label Young Money Entertainment. Since then Drake's career has taken off.
As a music artist Drake has worked with big names such as Eminem, Kanye West, Jay Z, and Young Jeezy. Drake has released two official albums on Lil Wayne's label that were both wildly successful. He's topped Billboard charts and been nominated for Grammy's. In 2012, Drake started his own label OVO Sound. His label has signed several artists, but none of which are yet to make it mainstream.
In total, Drake has sold over 5 million albums worldwide. His work has earned him a Grammy Award, three Juno Awards, six BET Awards, and he's also set several Billboard records. Drake's music has been extremely hot the past few years. He's had a total of 12 number one singles – which means he has more than another other rapper surpassing Jay Z in 2012.
Drake has written songs for popular artists Alicia Keys, Trey Songz, and Jamie Fox. He is also a record producer under the pseudonym C. Papi. His popularity earned him the #1 rhythmic artist of 2012 based on Mediabase. He was also nominated for the most MTV Music Awards tied with Rihanna in 2012.
Drake Studio Albums
| | |
| --- | --- |
| Album | US Sales |
| Thank Me Later | 1,830,000 |
| Take Care | 2,338,000 |
| Nothing Was the Same | 1,783,000 |
| Views | 1,661,000 |
Business Ventures
In an interesting side venture, Drake was named a global ambassador for the Toronto Raptors of the NBA. In this role, he will help promote and serve as a host of the festivities for the 2016 NBA All-Star Game to be held in Toronto. He will also provide consulting for the teams branding, image, and apparel. The job includes his own staff and an office next to that of Maple Leafs Sports and Entertainment CEO Tim Leiweke.
Drake's net worth is attributed to his minor acting stint, albums and tours. He also has some interesting outside ventures including his aforementioned role with the Toronto Raptors.Drake has been featured on singles with nearly every big name artist in hip-hop. His diversity and popularity will only contribute to the growth of his net worth. Expect Drake to experience serious growth financially as her gets older because of his current positioning.