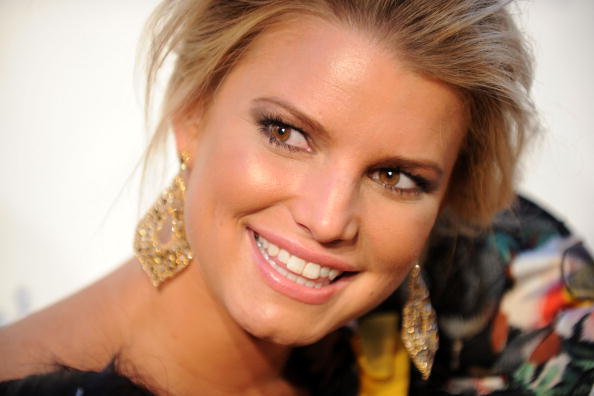 Jessica Simpson is an American recording artist, actress, television personality and fashion designer with an estimated net worth of $150 million. Simpson career was started as a singer-songwriter, but her net worth has been driven most recently by business ventures including fragrances, shoes, handbags and other beauty products.
Jessica Ann Simpson was born on July 10, 1980 in Abilene, Texas. She is the daughter of Tina, a homemaker, and Joe, a minister and psychologist. Jessica began singing at church, which eventually led to hear recording her first album with Proclaim Records, a small Gospel music label. She was soon dismissed from the label due to bankruptcy, but was able to get her album, Jessica, into the hands of Tommy Mottola the CEO of Columbia Records.
Simpson's career took off shortly after signing with Columbia Records. From 1999 to 2001 she released two albums, one of which featured a duet with then boyfriend and singer Nick Lachey. Her most popular song, 'I Wanna Love You Forever', went on to be certified Platinum. Simpson's third album, In This Skin, is her best selling album to date. The record was certified 3x Platinum by the RIAA and peaked at #2 on the Billboard 200 – her highest ranking to date.
Before Jessica released another album she and Lachey announced their marriage and subsequent agreement to be on Newlyweds: Nick and Jessica on MTV. She would then go on to release her third and fourth album, her fourth being a Christmas theme.  In 2005, Simpson made her film debut as Daisy Duke in the Dukes of Hazzard movie. Her movie career never took off and she released several more albums including a country album entitled Do You Know. While she's still dabbling in the country music genre, he music is yet to gain traction with that crowd, like her original 'poppish' music did.
Simpson is also an avid philanthropist with a focus on Operation Smile and USO Tours around the world. In March of 2007, Simpson donated a Chrysler minivan to the Elim orphanage in Nueva Laredo – she had won the car at the MTV Music Video Awards. She's also been on several USO tours to support the United States Armed Forces.
While Jessica has made good money from her music career, her net worth truly took off when she began starting her own business ventures. Her line of beauty products, shoes, and handbags are mostly sold on the Shopping Network, however her combined retail empire is expected to eclipse $1 billion in sales – the first celebrity to do so. On top of that, Simpson is has a flourishing endorsement portfolio that includes Pizza Hut, Proactive Solution and Ice Breakers gum. She currently is the spokesperson for Weight Watchers.
Her outside business activity plus lucrative endorsement portfolio are key cogs to her net worth. However, her 30 million records sold worldwide, is the foundation as to why Jessica Simpson's net worth is $150 million. With her music career fading, she's done a tremendous job positioning herself to maintain (or grow that number) with other activity.