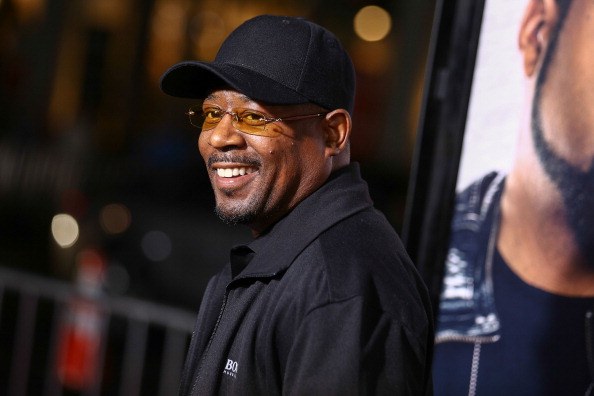 Martin Lawrence is an American actor, film director, film producer, screenwriter, and comedian with an estimated net worth $110 million. He came to fame in the early 1990s as a comedic actor and has gone on to appear in various films and his own highly-rated television series.
Martin Fitzgerald Lawrence was born on April 16, 1965 in Frankfurt, Germany. His father John, served in the military. His mother, Chlora, worked several jobs to support her family after she and John divorced in 1973. During his teen years, Lawrence lived in Maryland and dreamed of being a professional boxer.
Lawrence eventually found his way to Denver, Colorado and Kings Wood Comedy Club. It was there he was identified by Colombia Pictures executives. His first role was 'Maurice' on What's Happening Now!. After the show was cancelled, Martin bounced around a bit and ended up being selected by Russell Simmons to host Def Comedy Jam.
During his stint as host of Def Comedy Jam, Lawrence began his own television series Martin. The show aired on Fox for 6 seasons from 1992-1997. After his show's run ended, Martin had no trouble finding work. He appeared in many films including blockbuster hits like Bad Boys, Life, Nothing to Lose, and Big Momma's House. Overall, Lawrence is credited in close to 30 films and 10 television shows.
Bad Boys is perhaps Lawrence's most successful movie work in terms of popularity. The movie grossed over $141 million worldwide and was widely considered a commercial success. Lawrence's most successful movie financially was Big Momma's House, a movie that generated over $170 million worldwide. Lawrence's film career has hit a terrible snag. He hasn't acted in movies since 2011. He also hasn't landed a serious television gig in quite some time either.
In January of 2013, Lawrence announced that he and Kelsey Grammar are considering pairing up to star in a television series for Lionsgate TV. The show is expected to debut in 2014. The show also remains Lawrence's last hope for some serious financial success acting. It is expected to debut in July of 2014. Fox has picked up the show for ten episodes. If the show does well, Fox will add an additional 90 episodes! As we said, the success of this show will have heavy implications on Lawrence's financial future.
Currently, Lawrence owns a farm in Purcellville, Virginia. He did own a mansion in the exclusive Beverly Park community, but sold it when he divorced for the second time in 2012.He's also had a rather rocky personal life with several arrests and accusations of sexual harassment by Martin co-star Tisha Campbell. In 1999, Martin slipped into a three-day coma while jogging in heavy clothes in 100-degree weather.He recovered from a 107 degree temperature in the hospital while on a ventilator.
Martin Lawrence's net worth is largely credited to the success of his films and television series. He's put himself in a fantastic financial position that figures to grow if his upcoming television series is successful. If not, expect that number to be whittled away year by year.