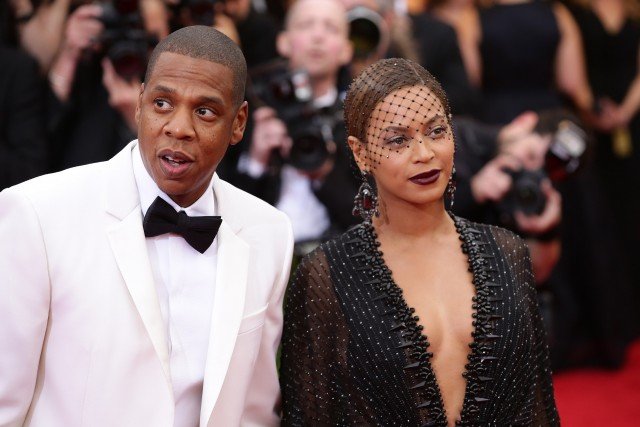 While no one can predict the future year, 2015 has a lot in store for many prominent actors, athletes, musicians, and celebrities. Of all the various celebrities and VIP's out there, a select few are projected to make a lot of money over the course of this year. Whether they are actors in highly-anticipated blockbusters that will be coming out or musicians launching their own music streaming services, these particular celebrities will make a killing in 2015. We are going to take a look at a list of various celebrities that we feel will be earning the most amount of money this year.
Photo by Neilson Barnard/Getty Images
8. Robert Downey Jr.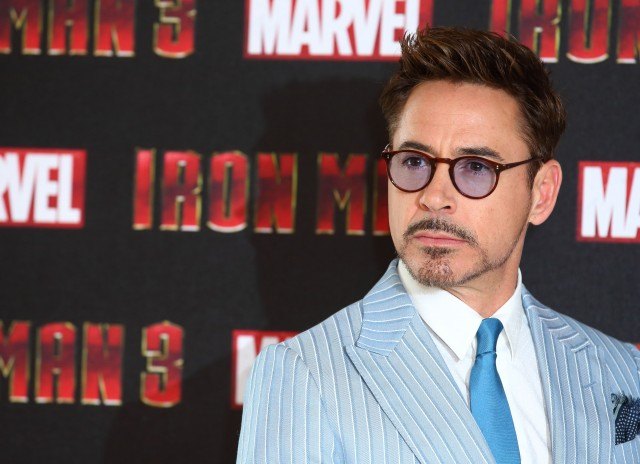 Over the past few years, Robert Downey Jr. has made a tremendous comeback into acting and has been in many big (and successful) films, most notably the Iron Man series. He is certainly one of the more popular actors out there right now, and we expect that he will be among the highest earners for 2015. He's going to be in the upcoming Avengers: Age of Ultron film and is already working on the next Captain American movie, both of which are expected to be extremely popular and considering that the first Avengers film was the third highest-grossing film of all time.
Photo by Mike Marsland/Getty Image
7. Taylor Swift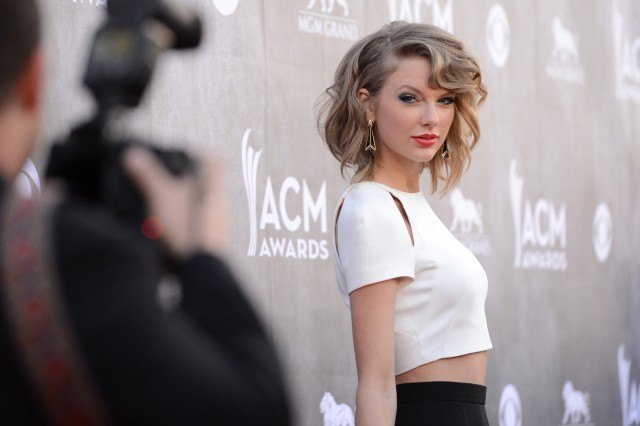 Taylor Swift is currently one of the hottest acts in music right now, and we would guess that her current high levels of success will continue throughout 2015. Her most recent album, 1989, was well received by fans throughout the world. From touring, merchandising, guest appearances, royalties, product endorsements, and if she release a new record, 2015 will be a good financial year for her.
Photo by Jason Merritt/Getty Images
6. Jennifer Lawrence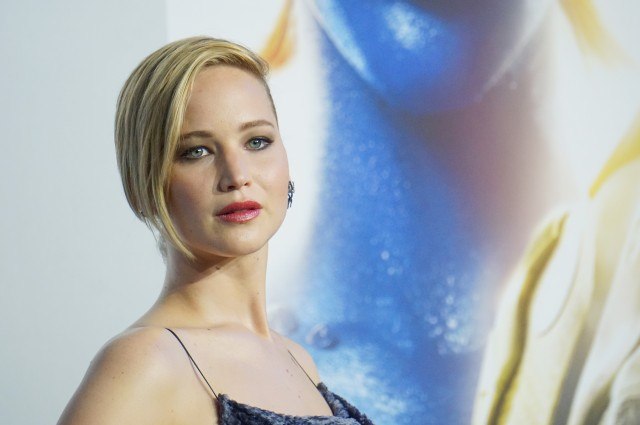 Ever since her Academy Award win a few years back, Jennifer Lawrence has been making quite a good bit of money. 2015 will most likely be a good year in terms of money for the actress, as she has two large movies coming up. The comedy-drama Joy that she is in with Bradley Cooper and Robert De Niro will most likely be a hit. More importantly, the last film in the Hunger Games series, The Hunger Games: Mockingjay Part 2, will also be a success given that the last film made some $752 million dollars.
Photo by Mike Coppola/Getty Images
5. Dr. Dre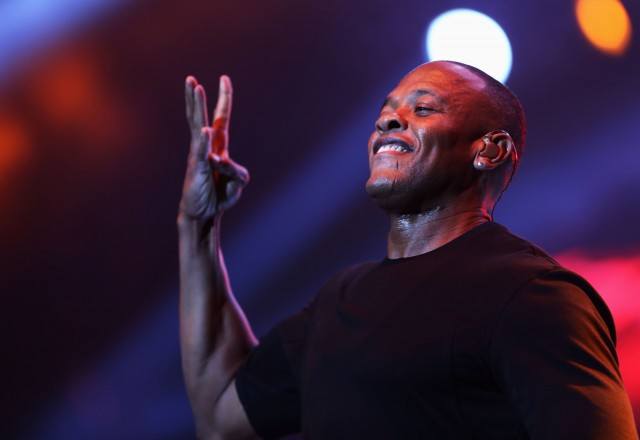 When you consider his humble beginnings, Dr. Dre has certainly made a name for himself over the years. Outside of his rap and producing career, Dr. Dre has been a successful business man. He's the face and name of the worlds most successful headphone company (that Apple purchased for $3 billion), has helped launch a music streaming service, and works in a variety of other business ventures. His net worth is estimated somewhere between $600 to $810 million dollars, and the royalties alone that he will collect from Beats by Dre, his streaming service, and the upcoming biopic Straight Outta Compton will ensure that he makes quite a good deal of money this year.
Photo by Chelsea Lauren/Getty Images for BET
4. J.J. Abrams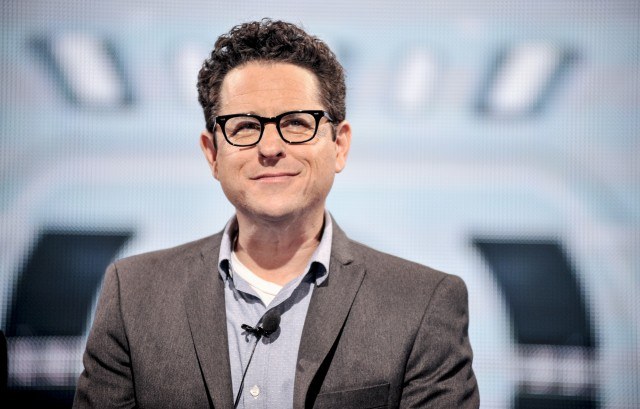 Director/writer/producer J.J. Abrams is another celebrity that we expect to be among the highest earning celebrities this year. He's worked on many successful projects in the past, but it's what he has got lined up for this year that's very important. He is a producer on the upcoming Mission: Impossible film which is expected to do very well. However more importantly, he wrote, directed, and produced the next Star Wars film set to hit theaters Christmas time. I don't think I need to tell you how successful that film will be when it comes out.
Photo by Keith Tsuji/Getty Images
3. LeBron James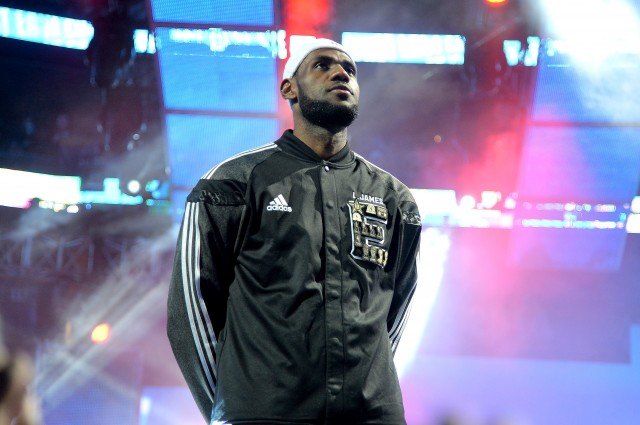 Since LeBron is currently one of the most successful and famous athletes right now, so it's pretty safe to assume that he will also be one of the highest earning celebrities this year. He's worth somewhere between $200 to $375 million dollars, and is expected to pull around $20 million or so from his NBA salary alone. When you tack on his product and brand endorsements (Samsung, Nike, Coca-Cola, McDonalds), guest appearances, his investments, sponsorships, and his various other revenue streams, he's on track to make a lot of money in 2015.
Photo by Mike Coppola/Getty Images
2. Chris Pratt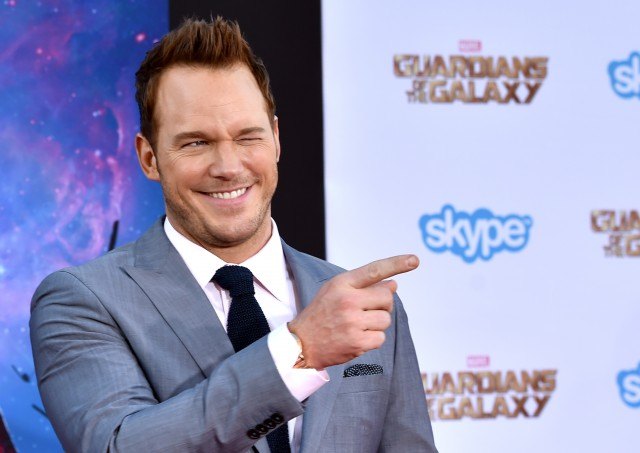 Chris Pratt has gone from a homeless person living in his van, to the hottest actor right now. His success story is awesome, and we expect him to be one of the highest earning celebrities this year. After appearing in a variety of films and television shows as a supporting actor, Pratt's career really took off with Parks and Recreation. Last year he was in two of the highest grossing films, The Lego Movie and Guardians of the Galaxy and now he's the lead role in the upcoming Jurassic World film which will most definitely be a massive hit.
Photo by Kevin Winter/Getty Images
1. Beyoncé and Jay-Z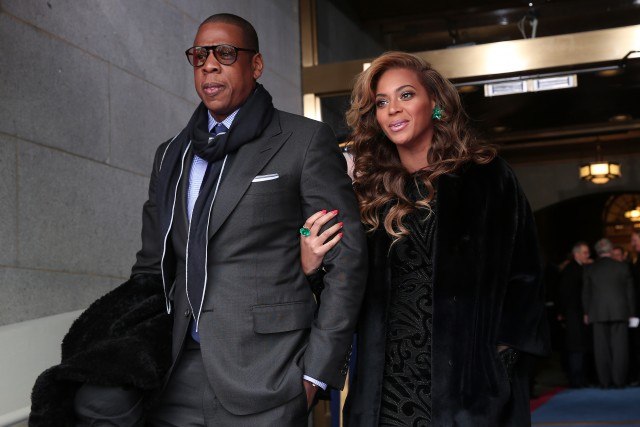 Okay, I know that these are two individual celebrities, but we are going to take a look at them together since they are arguably the most famous power couple (and if we didn't, the two of them would still be on the list). Beyoncé and Jay-Z are some of the most successful musicians and individuals of all-time, considering that their combined net worth is in excess of $1 billion dollars. They are truly a renaissance couple, and have a variety of business ventures outside of music. Sure they make a lot of money from music, but they make even more money elsewhere. They're always some of the highest earning celebrities, and that is not expected to stop in 2015 given their endorsements, fashion brands, sponsorships, production work, their newly launched music streaming company, and their other business ventures.
Photo by Win McNamee/Getty Image