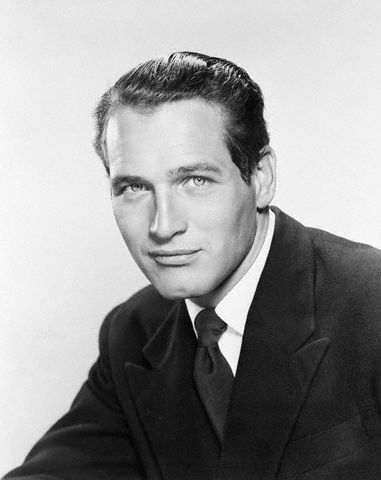 Paul Newman was an American actor, film director, race car driver, philanthropist, and entrepreneur. He was a legendary figure in Hollywood and his contributions to the film industry are still remembered today. Newman was widely regarded as one of the greatest actors of his generation and was nominated for several Academy Awards throughout his career.
Aside from his acting career, Newman was also known for his philanthropic work. He founded the Newman's Own food company, which donates all profits to charity. Over the years, Newman's Own has donated millions of dollars to various charities around the world.
One topic of interest to many people is Paul Newman's net worth. According to various sources, Newman was worth around $80 million at the time of his death. However, his estate was worth much more, with some estimates putting the total value at over $600 million. In this article, we will explore Paul Newman's net worth in more detail and take a closer look at how he accumulated his wealth.
Early Life and Career
Paul Leonard Newman was born on January 26, 1925, in Cleveland, Ohio, to Arthur and Teresa Newman. He grew up in Shaker Heights, Ohio, with his older brother Arthur. Newman attended Shaker Heights High School and later enrolled at Ohio University in Athens, Ohio, where he studied drama and was a member of the Phi Kappa Tau fraternity.
After serving in the Navy during World War II, Newman returned to Ohio University and completed his degree. He then moved to New Haven, Connecticut, to attend the Yale School of Drama. While at Yale, Newman starred in several productions and earned critical acclaim for his performances.
After graduating from Yale in 1952, Newman moved to New York City and began auditioning for roles on Broadway. He landed his first Broadway role in the play "Picnic" in 1953, which earned him a Theatre World Award for his performance. Newman then went on to star in several other Broadway productions, including "The Desperate Hours" and "Sweet Bird of Youth."
Newman made his film debut in 1954 with a small role in "The Silver Chalice." However, the film was a critical and commercial failure, and Newman was disappointed with his performance. He later referred to the film as "the worst motion picture of the 1950s."
Despite his disappointing film debut, Newman continued to work in Hollywood and landed his breakthrough role in the 1958 film "Cat on a Hot Tin Roof." The film was a critical and commercial success, and Newman received his first Academy Award nomination for his performance as Brick Pollitt.
Acting Career
Paul Newman began his acting career in the 1950s, appearing in a number of television shows and films. He gained critical acclaim for his performances in movies such as "The Hustler" and "Hud," which earned him Academy Award nominations for Best Actor.
Throughout his career, Newman continued to take on challenging roles and explore different genres. He starred in dramas like "Cool Hand Luke" and "The Verdict," as well as comedies like "The Sting" and "Butch Cassidy and the Sundance Kid."
Newman was also known for his work in independent films, including "Nobody's Fool" and "Road to Perdition." He received praise for his performances in these movies, which showcased his versatility as an actor.
Over the course of his career, Newman won numerous awards for his acting, including an Academy Award for Best Actor for his role in "The Color of Money." He was also nominated for several Golden Globe Awards and Screen Actors Guild Awards.
Entrepreneurial Ventures
Paul Newman was not only a successful actor and director but also a shrewd entrepreneur. He co-founded Newman's Own, a food company that donates all its profits to charity. The company started in 1982 with a single product, salad dressing, and grew to offer a wide range of food items, including pasta sauce, salsa, lemonade, and popcorn.
One of the reasons for the company's success was Newman's celebrity status and his reputation for philanthropy. The company's slogan, "Shameless exploitation in pursuit of the common good," was a nod to Newman's irreverent sense of humor and his belief that businesses could do well by doing good.
Another reason for the company's success was its commitment to quality. Newman's Own used only the finest ingredients and avoided artificial preservatives, colors, and flavors. The company also had a rigorous testing process to ensure that its products met high standards of taste and safety.
Newman's Own was not the only entrepreneurial venture that Paul Newman pursued. He also co-founded a restaurant, the Dressing Room, in Westport, Connecticut, with his friend and neighbor, Michel Nischan. The restaurant featured locally sourced, seasonal ingredients and was known for its innovative cuisine and relaxed atmosphere.
Philanthropy and Humanitarian Work
Paul Newman was not only a successful actor and entrepreneur, but he was also a dedicated philanthropist. He founded Newman's Own Foundation in 1982 with the goal of using all profits from the sale of Newman's Own products to support charitable causes. The foundation has donated over $600 million to thousands of organizations around the world, with a focus on helping children and their families.
Newman's Own Foundation has several programs that support various causes. One of their programs is the Nutrition Program, which provides grants to organizations that work to improve access to fresh, healthy food in underserved communities. Another program is the SeriousFun Children's Network, which provides opportunities for children with serious illnesses to attend camps and participate in other activities that promote joy and healing.
Aside from his foundation, Newman was also involved in other philanthropic efforts. He co-founded Safe Water Network, which works to provide clean drinking water to communities in need. He also supported the Hole in the Wall Gang Camp, a summer camp for children with serious illnesses that was founded by Newman and his wife, Joanne Woodward.
Newman's dedication to philanthropy and humanitarian work has left a lasting impact on the world. His foundation continues to support charitable causes and make a difference in the lives of children and families around the world.
Personal Life
Paul Newman was married twice in his life. His first marriage was to Jacqueline Witte in 1949, and they had three children together. However, their marriage ended in divorce in 1958.
He then married actress Joanne Woodward in 1958, and they remained married until his death in 2008. They had three daughters together and were known for their strong and loving relationship.
Outside of his acting career, Newman was also known for his philanthropic work. He founded the Newman's Own food company in 1982, which donated all of its profits to charity. The company has since donated over $550 million to various charities and causes.
Newman was also an avid race car driver and competed in several races throughout his life. He even co-founded a professional racing team, Newman/Haas Racing, which won several championships in the CART series.
Despite his success and wealth, Newman was known for his humility and down-to-earth nature. He once said, "I'm a supporter of the underdog. I think they need a lot, and often get nothing. I'm interested in the guy who doesn't have the opportunities I have."
Legacy and Net Worth
Paul Newman's legacy extends far beyond his successful acting career. He was also a race car driver, entrepreneur, philanthropist, and film director. Newman's dedication to humanitarian and political advocacy was just as noteworthy as his contributions to cinema.
At the time of his death in 2008, Newman's net worth was estimated to be $80 million. However, his legacy and impact on the world cannot be measured by his financial worth alone. Newman's philanthropic efforts were particularly notable, with his food company, Newman's Own, donating all profits to charity. To date, the company has donated over $550 million to various causes.
After Newman's death, his estate was handled by Robert H. Forrester, who was accused by Newman's family of mishandling the estate. Despite this, Newman's legacy continues to live on through his philanthropic efforts and the impact he had on the film industry.