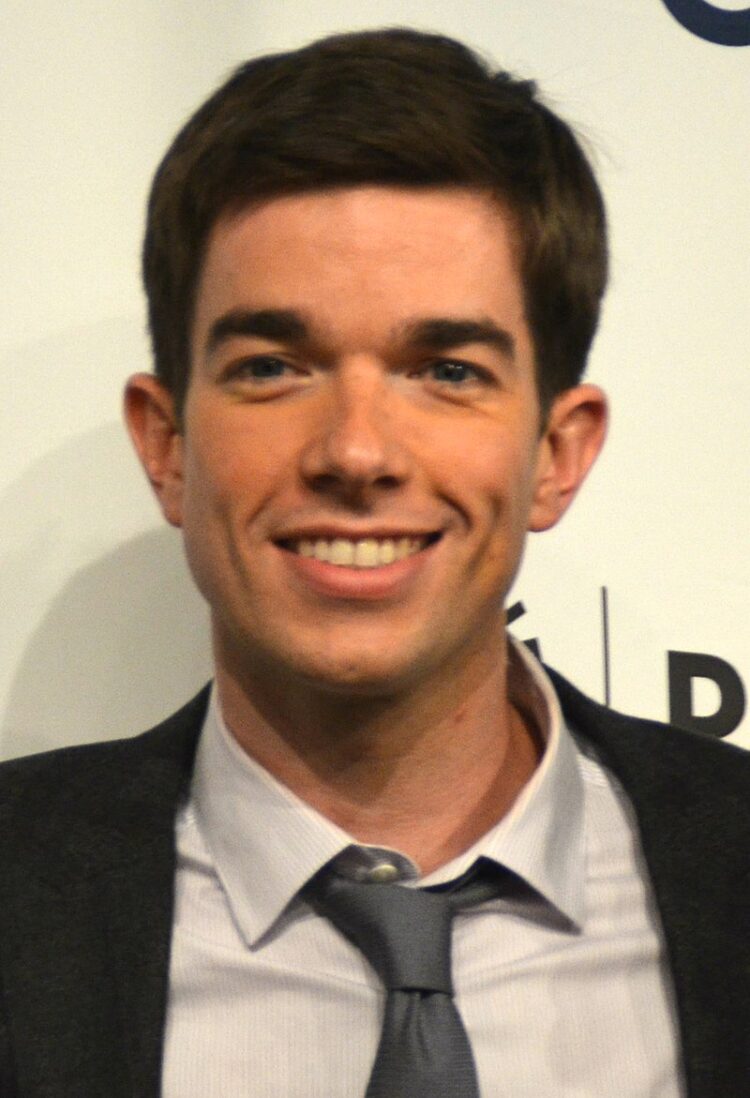 John Mulaney, an accomplished American actor and comedian, has made a significant impact in the world of entertainment. Best known for his work as a writer on "Saturday Night Live" and his successful career as a stand-up comedian, Mulaney has managed to amass an impressive net worth in the industry. His comedic style and unique storytelling have earned him a loyal fan base, and his financial success reflects his remarkable talent.
As of 2023, it is estimated that John Mulaney's net worth stands at around $10 million, according to Celebrity Net Worth. This impressive figure has been accumulated through various avenues, including his time on Saturday Night Live, comedy specials, and his various acting roles. Mulaney's financial achievements showcase his hard work, dedication, and the longevity of his career in the competitive world of comedy.
While John Mulaney's net worth is impressive, it also serves as a testament to his wit and humor. As he continues to captivate audiences with his unique brand of comedy, Mulaney remains an undeniable force in the entertainment industry. His journey so far is inspiring, and his net worth is a testament to the reach and influence that comedians can achieve in today's ever-evolving world of entertainment.
Early Life and Education
John Mulaney was born on August 26, 1982, in Chicago, Illinois. He grew up in a loving and supportive family with his parents and siblings, exposed to various forms of arts and entertainment from an early age, which sparked his interest in comedy and performing.
As a child, he attended St. Clement School in Chicago, where he first started to develop his comedic skills through school plays and other performances. His passion for comedy and performance continued to grow throughout his teenage years.
After completing high school, Mulaney moved to Washington D.C. to attend Georgetown University, pursuing a double major in English and Theology. While studying at Georgetown, he further honed his comedic talents by participating in the university's improv comedy group and performing at various open mic events.
This experience in the Georgetown comedy scene allowed Mulaney to refine his voice and make connections within the entertainment industry, eventually leading him to a successful career as a comedian, writer, and actor.
Career Beginnings
John Mulaney's career in comedy began with his involvement in improvisational theater. He was part of an improv group, where he honed his skills and gained experience as a performer. This led him to pursue a career in comedy, which would eventually propel him to stardom.
Before making a name for himself in the comedy world, Mulaney appeared in a few television shows, such as "Crashing" and "Difficult People." These appearances helped him gain exposure and opened doors for future opportunities in the entertainment industry.
In addition to his work in improvisational theater, Mulaney focused on developing his stand-up comedy routines. This combination of experience in improv and stand-up helped him develop a unique comedic style that resonated with audiences.
Saturday Night Live
John Mulaney's time as a writer on the popular television show, Saturday Night Live (SNL), played a significant role in his career and contributed to his net worth. Spanning over a four season run, Mulaney was responsible for creating memorable and iconic characters that resonated with viewers.
One example of his influential work on SNL is the recurring character, "Stefon," played by actor Bill Hader during the Weekend Update segments. As a quirky, flamboyant persona providing unconventional tourist advice, Stefon quickly became a fan favorite and a standout figure among the SNL cast.
In addition to writing for the show and developing characters, John Mulaney made a successful transition to hosting SNL, a platform that showcased his comedic abilities and helped solidify his reputation as a talented comedian.
Comedy Specials and Albums
John Mulaney's rise to fame can be largely attributed to his outstanding comedy specials and albums. Over the years, he has released several highly acclaimed comedy specials, some of which have been featured on major platforms like Comedy Central and Netflix.
One of his earlier works, "The Top Part," was released in 2009. This was followed by the successful stand-up special, "New in Town," in 2012. Both specials showcased Mulaney's unique wit and storytelling abilities, earning him considerable praise from critics and audiences alike.
In 2015, Mulaney released "The Comeback Kid," another highly regarded comedy special, which aired on Netflix. This special helped solidify his status as a leading comedy talent and further expanded his fan base. The success of "The Comeback Kid" was followed by "John Mulaney: Kid Gorgeous at Radio City" in 2018, yet another popular Netflix special that went on to receive a Primetime Emmy Award for Outstanding Writing for a Variety Special.
Throughout his career, Mulaney has managed to maintain a consistent level of quality and success with his comedy specials, making him a sought-after comedian in the industry. His impressive body of work has played a key role in building his net worth and reputation as one of the most talented comedians of his generation.
Acting and Television Shows
John Mulaney is a talented actor and comedian who has appeared in various television shows and projects over the years. He is most famous for his work as a writer on the show "Saturday Night Live."
In 2014, Mulaney landed his own sitcom on Fox titled "Mulaney." The show, which was loosely based on his life, featured Mulaney as a stand-up comedian trying to navigate the New York comedy scene. Unfortunately, the series was canceled after just one season.
Another notable project is "The Sack Lunch Bunch," a comedy special on Netflix that is a parody of children's television. Released in 2019, the show featured Mulaney hosting and interacting with a group of talented children, with a mix of sketches and musical performances.
Mulaney also appeared on IFC's "Documentary Now!" and had a recurring role on the comedy series "Portlandia." Additionally, he guest-starred as George St. Geegland in the popular Broadway show "Oh, Hello on Broadway," alongside comedian Nick Kroll.
Besides his acting roles, Mulaney has lent his voice to the animated series "Big Mouth" on Netflix. The show, created by Nick Kroll, Andrew Goldberg, Mark Levin, and Jennifer Flackett, is based on Kroll and Goldberg's teenage years in suburban New York, and Mulaney voices the character Andrew Glouberman.
Furthermore, he has made appearances on comedy shows like "Late Night With Conan O'Brien," "Late Night With Jimmy Fallon," "Jimmy Kimmel Live," and "Comedy Central Roast."
Film Work
John Mulaney has an impressive filmography that contributes to his net worth. One of his most notable roles was in the successful animated film "Spider-Man: Into the Spider-Verse" (2018) where he lent his voice to the character Peter Porker, also known as Spider-Ham.
Aside from "Spider-Man: Into the Spider-Verse", Mulaney continues to take on film projects that showcase his talent as a voice actor. He has recently been a part of the Netflix animated series called "Baby J" where he provides the titular character's voice. This involvement with Netflix has helped raise his profile and net worth.
Looking forward, John Mulaney is set to be a part of other exciting animated projects. One of these is "Puss in Boots: The Last Wish" where he will be voicing a character in the much-anticipated sequel to the popular "Puss in Boots" film. This project further solidifies his presence in the animation industry and is sure to contribute to his net worth moving forward.
Awards and Recognition
John Mulaney has earned numerous accolades during his career, particularly in the field of comedy and writing. His work has been recognized with prestigious awards, as well as nominations for various categories.
One of the most notable acknowledgments of his work has been through Emmy Awards. As a part of the Saturday Night Live writing staff, he was nominated multiple times between 2009 to 2012 for the Primetime Emmy Award for Outstanding Writing for a Variety Series.
Besides his success with Saturday Night Live, John Mulaney is also known for his successful standup comedy shows. His performances have found a broad audience, particularly through streaming platforms like Netflix, where some of his best standup specials, such as "The Comeback Kid" and "Kid Gorgeous", were distributed.
While John Mulaney's career encompasses a variety of fields, from acting and writing to producing and standup comedy, it is evident that his most significant recognition and impact have been in the realm of writing for a variety series and his standup performances.
Personal Life
John Mulaney has experienced ups and downs in his personal life, including addiction struggles and rehab. He has been open about his substance abuse and sobriety journey, seeking help when needed.
In terms of relationships, Mulaney was previously married to makeup artist Anna Marie Tendler, also known as Annamarie Tendler. Unfortunately, their marriage faced challenges, and the couple decided to part ways through a divorce.
Following his divorce, Mulaney began a relationship with actress Olivia Munn. They became parents to a baby boy named Malcolm, and the couple appears to be happy and supportive of one another.
In addition to his relationships and sobriety, John Mulaney is known to have connections to Boiceville, a community in New York state. This connection may have played a role in shaping the comedian's experiences and possibly influencing his comedy routines.
Conclusion
John Mulaney has built an impressive career in the entertainment industry, with a net worth estimated at around $10 million. His achievements include being a successful stand-up comedian, writer, actor, and producer.
Mulaney's career took off when he joined the writing staff of the popular TV show, Saturday Night Live, in 2008. His talent as a writer and performer helped solidify his place in the comedy world, leading to numerous opportunities such as releasing successful comedy specials, headlining tours, and voicing characters in major animation projects. These various income streams have contributed significantly to his net worth.
Throughout his career, John Mulaney has proven himself to be a versatile and sought-after talent in the comedy realm. As his career continues to flourish, it is expected that his net worth will also increase in the coming years. In summary, John Mulaney's net worth is a testament to his hard work, dedication, and talent in the field of comedy and entertainment.