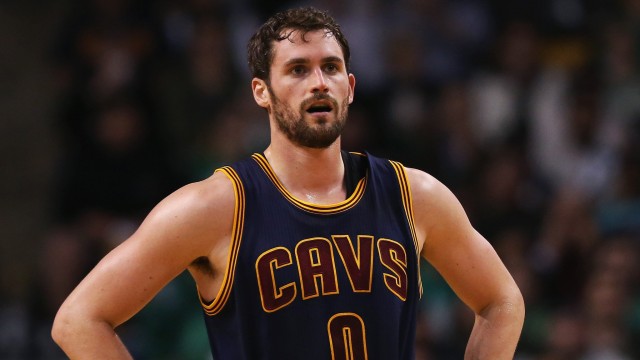 Whether you are a hardcore Cleveland Cavaliers fan or have just started watching the team as a result of their recent finals appearance, you have definitely heard the name Kevin Love. The 27-year-old power forward and center is certainly known for his amazing skills on the court, but what else do you know about him?
From interesting facts about his family and who he is currently dating (and how long they have been together) to what TV shows he has appeared in and what charities he is a huge supporter of, here are 20 facts you probably did not know about NBA star Kevin Love.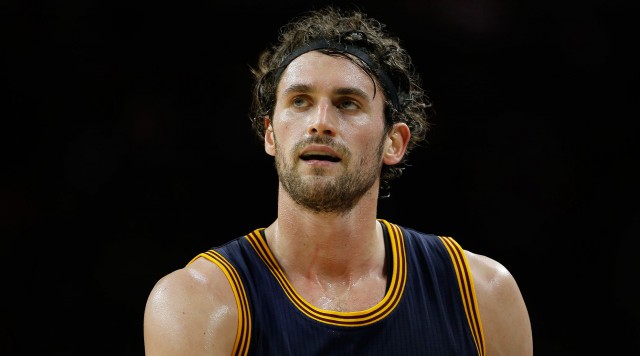 1. He has quite a few famous family members.
You probably already know that Kevin's father is Stanley "Stan" Love, who was the 9th pick in the 1971 NBA Draft and played with the Baltimore Bullets, LA Lakers, and San Antonio Spurs, but you may not know about the others. Kevin's uncle (his father's brother) is none other than Mike Love, better known as one of the founding members of The Beach Boys and a 1988 inductee into the Rock and Roll Hall of Fame. His aunt (mother's sister) is Kathleen McCartney Hearst, a former triathlete who won gold at the February 1982 Ironman World Championship.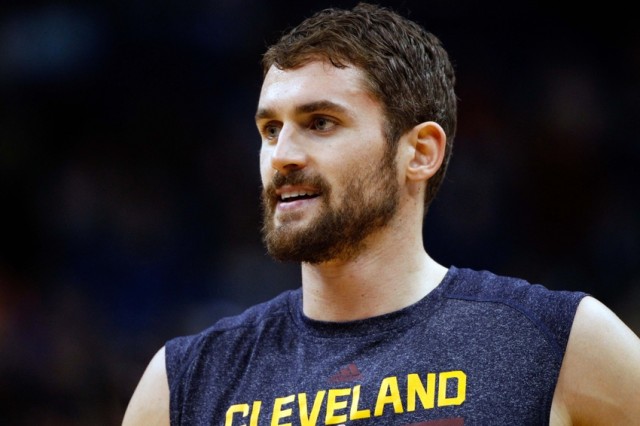 2. He has appeared in a couple of TV shows.
Back in 2011, Love appeared as himself in an episode of the Disney Channel's The Suite Life on Deck. (He was joined by fellow NBA stars, Deron Williams and Dwight Howard.) He has also appeared in two different episodes of the HBO hit Entourage in 2010.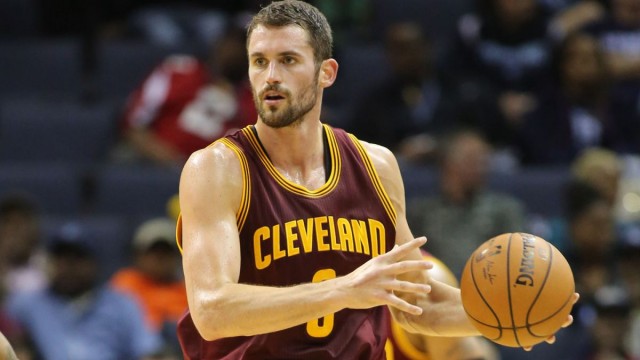 3. Though Kevin tends to keep his love life private, he has been linked to the same girl for years.
Although he has been linked to WNBA star, Maya Moore, over the years, it appears that Kevin has been dating actress Cody Horn (Magic Mike and The Office) since at least the middle of 2014. However, they may have been together as early as 2012 when Cody was seen wearing Kevin's Olympic gold medal.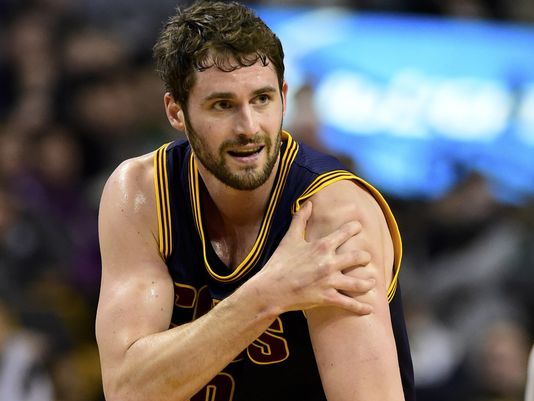 4. His middle name, Wesley, stems from his father's close friend, Wes Unseld.
Wes Unseld, who played for the Washington Bullets during his entire NBA career, is such as close family friend that Kevin's parents decided to honor him by naming their son after him. For Kevin, this certainly gives him something to live up to. After all, Wes Unseld was inducted into the NBA Hall of Fame in 1988, which happens to be the same year that Kevin Love was born.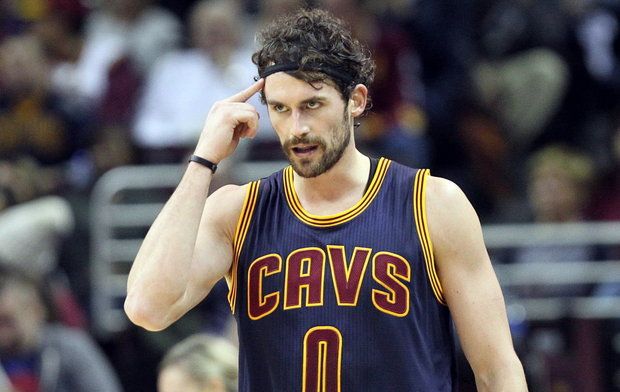 5. He used the 2011-2012 NBA Lockout to work on his education.
When he entered the 2008 NBA Draft (where he was the fifth overall pick by the Memphis Grizzlies, but was traded to the Minnesota Timberwolves the same night), he decided against finishing up his college degree at UCLA. Fortunately, for Kevin, he was able to head back to UCLA and pick up where he left off during the NBA Lockout. He wasn't the only NBA player to spend the Lockout at UCLA. He was joined by Baron Davis, Trevor Ariza, and Russell Westbrook. Unfortunately, Kevin did not finish up his degree, but he is closer than he was before the Lockout.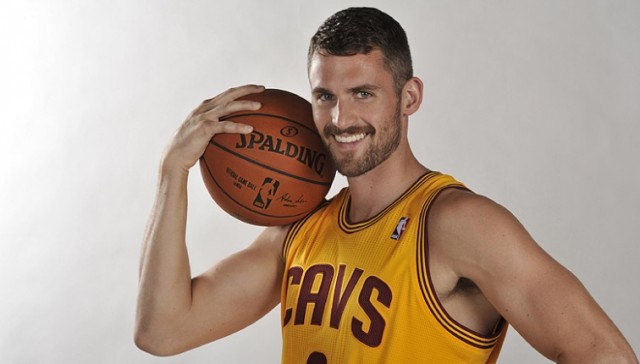 6. His drink of choice is chocolate milk.
Kevin admits that he has loved chocolate milk since a very young age, but it was not until he was in college that he realized just how beneficial his chocolate milk habit was. Thanks to all the high-quality nutrients and protein chocolate milk contains, it helps the muscles recover after working out. In fact, Kevin loves chocolate milk so much that teamed up with the Built With Chocolate Milk campaign in 2015 to educate athletes about the benefits of drinking chocolate milk.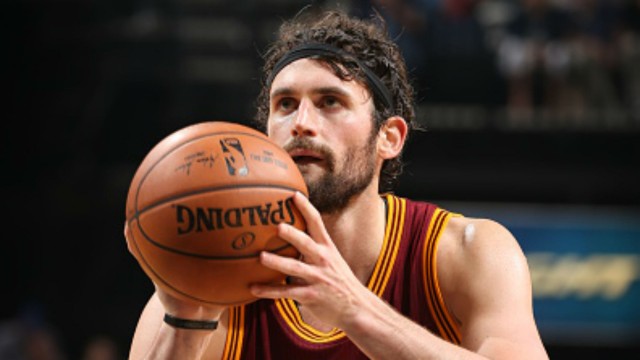 7. He has a serious love for video games.
In fact, his love goes all the way back to the original Nintendo and Sega. While growing up, he was a big fan of Mario 64, Mario Kart, 007, and Ken Griffey Jr. Baseball, though his tastes have expanded with age. For example, he enjoys playing the Call of Duty games, as well as the NBA 2K games, which he prefers to track down cheat codes for.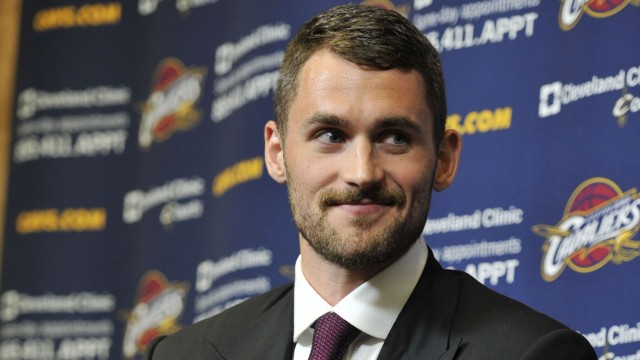 8. He truly believes in giving to charity.
Not only was Kevin the first player from the NBA to join the Hoops for St. Jude Charity Program, but he has also donated money (and shaved his head to gain awareness) for breast cancer. He is a supporter of spreadlove4:good, a program that inspires children to volunteer and perform random acts of kindness is a way that that is educational, fun, and a bit competitive. He has also hosted the "Kevin Love Coat Drive" and even received the Kia Community Assist Award in 2013 thanks to his dedication to various charities.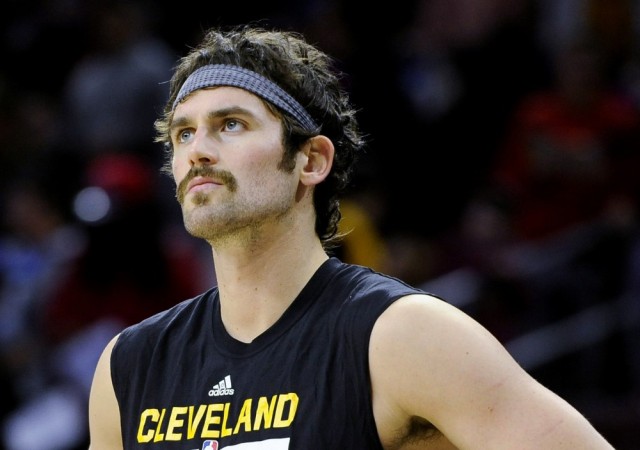 9. Kevin developed a strong bond with Dylan Witschen before his 2010 death.
Dylan Witschen was only 16 years old when he succumbed to an aggressive brain tumor. The two met by chance when Kevin was touring St. Jude Hospital in Memphis, TN, where Kevin had been taken for treatment after his diagnosis. In 2009, Dylan returned home to the Twin Cities and was invited to a Timberwolves game, where their friendship grew in the locker room. Before long Kevin had a picture of Dylan posted in his locker and wrote the No. 7 on his shoes, which had been Dylan's football number before he was forced to stop playing. Although Dylan died on June 8, 2010, Kevin has made an effort to stay in contact with his parents and sister.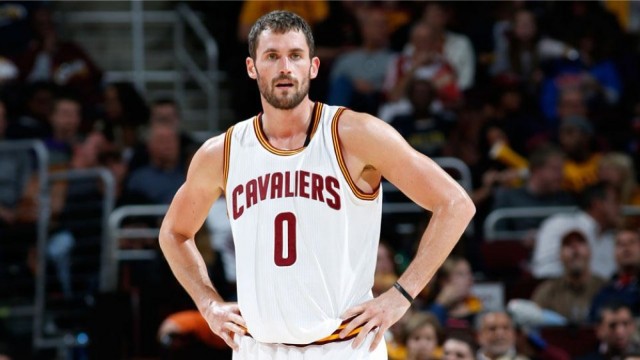 10. He was subjected to a lot of hate after choosing UCLA over the University of Oregon (his father's alma mater and the state where he lived).
Suffice to say, fans were not happy with his decision. In fact, when UCLA played Oregon on the Ducks' home court, Kevin received so many death threats and obscene messages on his cell phone that he had his mother cancel his service. During the game, his family frequently had garbage thrown at them. How did Kevin respond? Easy, he led the Bruins to victory with 26 points and 18 rebounds.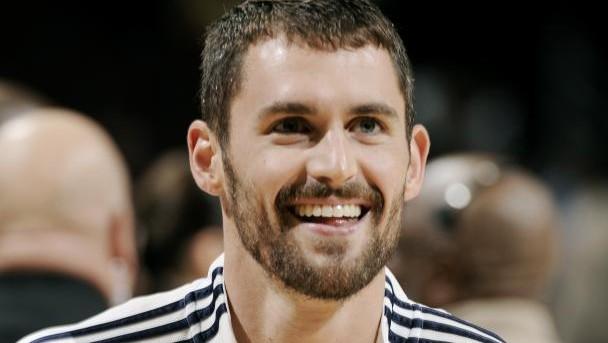 11. Kevin is a record holder.
When Kevin graduated from Lake Oswego High School, he had scored 2,628 points during his four year basketball career, which makes him Oregon's all-time leading scorer in basketball history. He was also the first player in Oregon history to be named Player of the Year three times. In his senior year, he averaged 33.9 points, 4 assists, and 17 rebounds per game. Also, during his senior year, he was named the Gatorade National Male Athlete of the Year.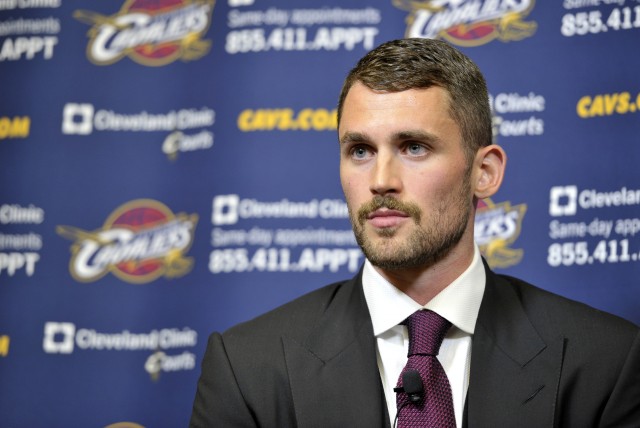 12. As of now, he has no plans to accept Kelly Olynyk's apology.
In game 1 of the 2015 NBA playoffs, the two were chasing a ball out of bounds and Olynyk twisted Kevin's arm. Some say it was an accident, others, like Kevin himself, believe it was done on purpose. Whether it was or was not, it resulted in a shoulder injury that essentially put an end to his playoffs.  Obviously, Kevin's not really at the point where he'll accept an apology.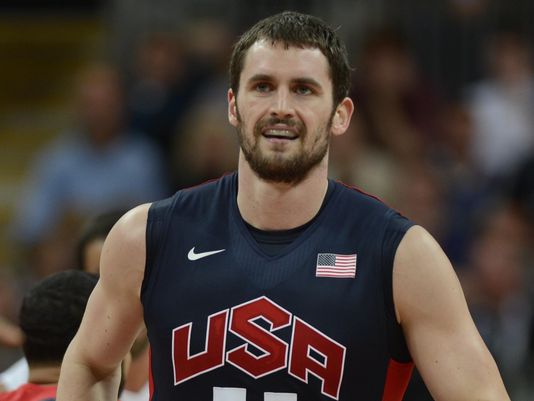 13. When Kevin arrived at UCLA for the 2007-2008 season, he had only ever been number 42, a number the Bruins had retired.
While he could have opted to go with a new number, this was not really what Kevin wanted to do, so he reached out to Walt Hazzard, for whom the school had retired the number in 1996, and asked his permission to use it. Hazzard was more than happy to oblige and Kevin continued on as number 42.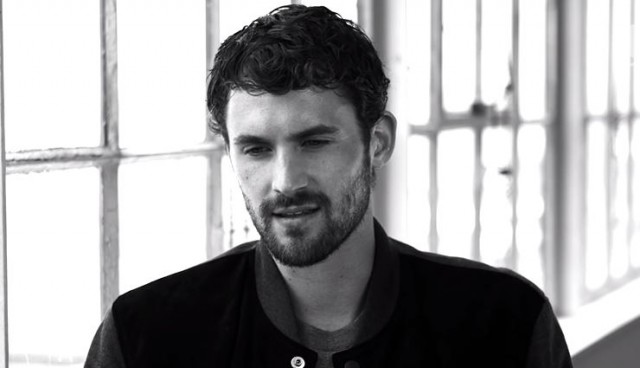 14. He and Klay Thompson of the Golden State Warriors have a long history together.
Back in 2001, both boys played for the same Little League team, where Love was known for his impressive pitching skills and Thompson was considered the speedy leadoff hitter. Just a couple of years later, Kevin's dad, Stan, convinced him to give up baseball and instead focus solely on basketball. At about the same time, Klay's family relocated to Orange County, FL.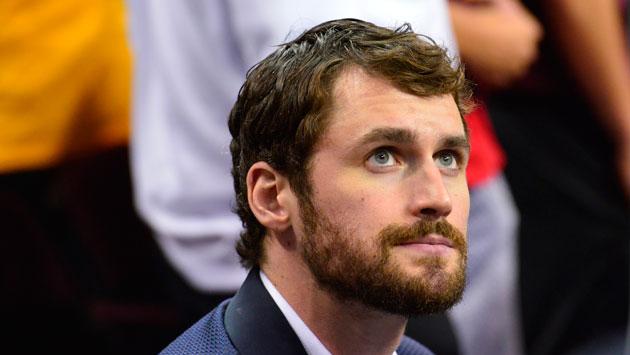 15. He participates in both yoga and Pilates (along with the rest of his Cleveland Cavaliers' teammates).
Kevin has really embraced both, particularly yoga (He started practicing yoga more than six years ago.), which he credited with making him a better basketball player in a 2015 interview. He often works out with Kent Katich, a well-known yoga instructor who has worked with some of the best athletes in the world, with a focus on building up strength, balance, endurance, and flexibility. In fact, Kevin is such a big fan of both yoga and his instructor that he filmed the video Athletic Yoga: Yoga for Flexibility DVD with Kevin Love.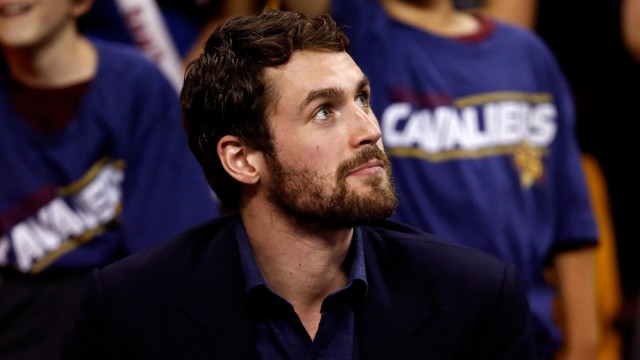 16. After playing together at UCLA, Kevin has remained close friends with Russell Westbrook.
At UCLA, the duo were not only teammates, but roommates, which led them to become almost inseparable until they were drafted to different teams. Of course, this does not mean their relationship was over. In a 2011 interview, Westbrook admitted that the two either speak or text every week and often meet up for dinner before a game, if possible. (They try to visit after games too, if time allows.) In 2015, Kevin was a guest at Westbrook's wedding to his college girlfriend, Nina Earl. It is also worth noting that while doing an interview with the Dan Patrick Show in 2015, Love picked Westbrook over teammate LeBron James as the player most deserving of winning the MVP award that year. (In the end, neither won. It was actually Stephen Curry who walked away with the MVP award.)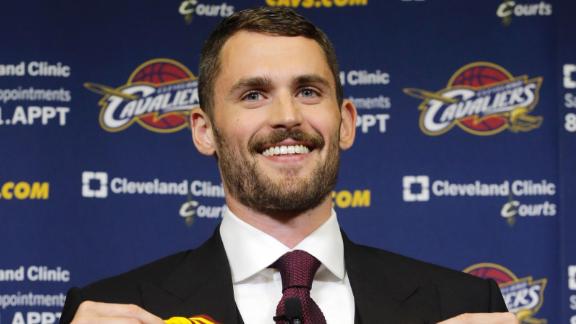 17. The WWE's Ric Flair would love to hook Kevin up with his daughter.
After meeting Kevin during the 2015 NBA Playoffs, Ric almost immediately got it in his head that Kevin would be perfect for his daughter, Charlotte, who is the reigning WWE Diva's Champion. In an interview, Ric said that Kevin actually expressed interest in Charlotte first, but he definitely thought it was a good match after thinking it over (and researching Kevin's contract). In an interview with SI.com, Ric said, "He's single, he makes a lot of money, and he's a man." Apparently, those are the three top qualities Ric looks for in a potential partner for his daughter.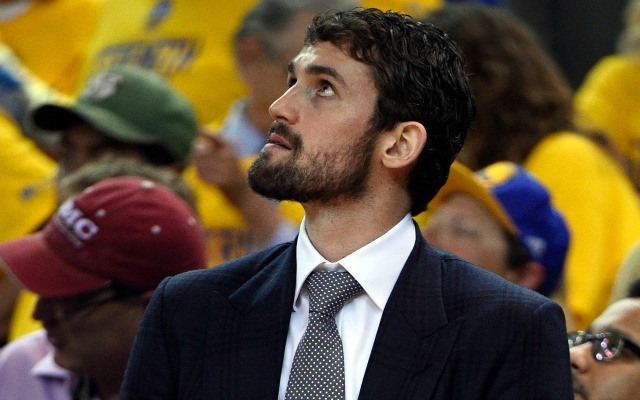 18. Kevin is the new face of Banana Republic.
In March 2016, Kevin was officially named Banana Republic's first ever annual style ambassador and the face of their latest campaign, which is sure to make plenty of female Cleveland Cavaliers' fans very happy.  Not only is he a force on the court but Kevin's got a dreamy smile, something that Banana Republic is obviously a fan of.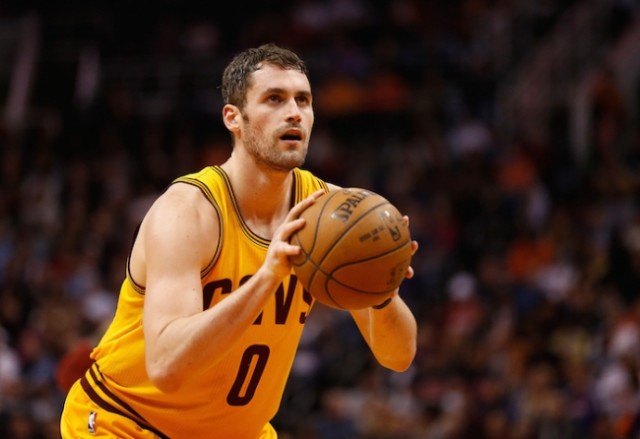 19. He has pretty big plans for after the NBA Playoffs are officially over.
Whether his team wins or loses, Kevin plans to return home, take plenty of time out to rest, and watch Game of Thrones. Well, at least he is honest. Most players say they want to go home, reflect on the past season, and determine how to make the next season better.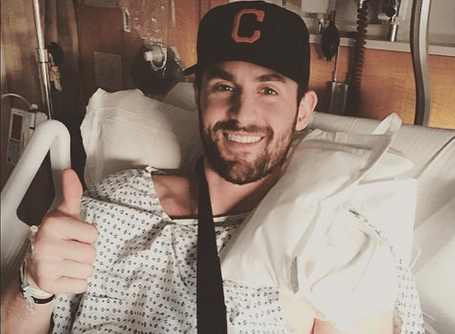 20. He is worth around $44 million.
With a yearly NBA salary of $15.7 million, Kevin certainly makes plenty of money. In fact, it is believed that his current net worth is somewhere in the ballpark of $44 million, though it will continue to grow as he continues his dominance on the court, keeps his good looks, and charms advertising executives.