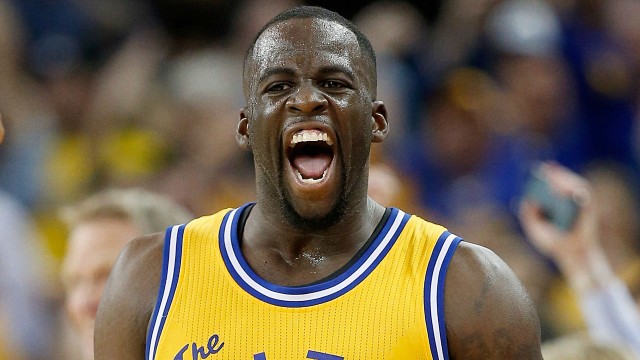 One of the primary reasons the Golden State Warriors won the 2015 NBA Championship is because of Draymond Green. He is also one of the main reasons they are in the Championship for the second year in a row in 2016. His raw talent and ability to play offense like a point guard and defend like a center have already produced a successful career for him and he is currently considered to be one of the best all around players in the league.
The following are 20 things you probably didn't know about Draymond Green.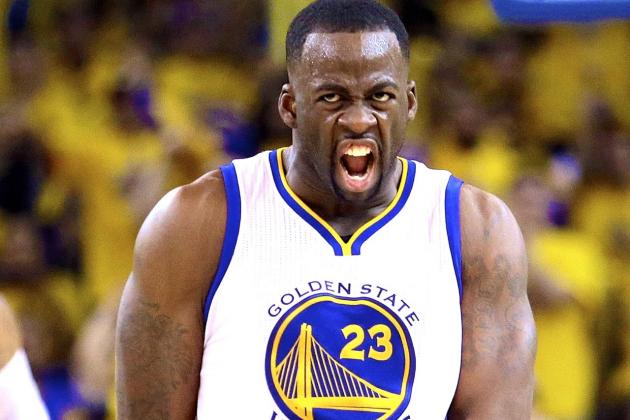 Big Ten Player of the Year at Michigan State University
Each year the Big Ten Conference awards the Men's Basketball Player of the Year award to the conference's most outstanding player. This award was given to Draymond Green during the 2011-2012 season while a senior at Michigan State. Although he is a power forward in the NBA, Green earned the prestigious award playing small forward. This further shows his versatility as a big man on defense and a shooter and dribbler on offense.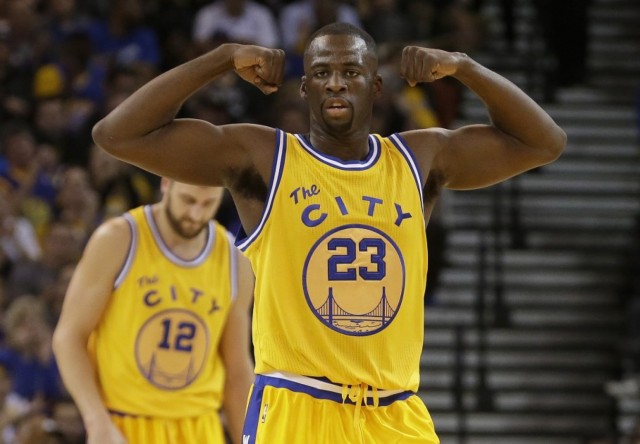 College Nickname was "The Dancing Bear"
Green earned the nickname "The Dancing Bear" in college because of the way he charges down court and has a breathtaking transition which is considered to be a more controlled version of LeBron James. With this pure force, he can barrel to the rim and demonstrate his power while lofting perfect alley-oop passes to his teammates. As a result of this finesse as a power forward and point guard, he is like a bear in the wild.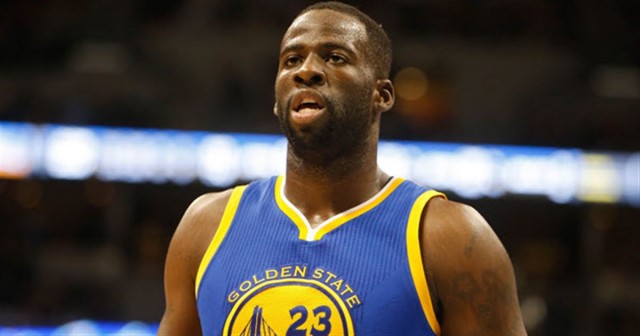 Falls Asleep with ESPN on in the Background
Green always keeps ESPN and other sports highlight shows on in the background and even when he is sleeping. He actually cranks up the volume while sleeping so he will hear if the broadcasters are talking about him. He notes that there are still plenty of haters in the media and amongst fans and he wants to hear what they are saying. This type of negativity acts as fuel to his passion for the sport and showing people exactly what he can do.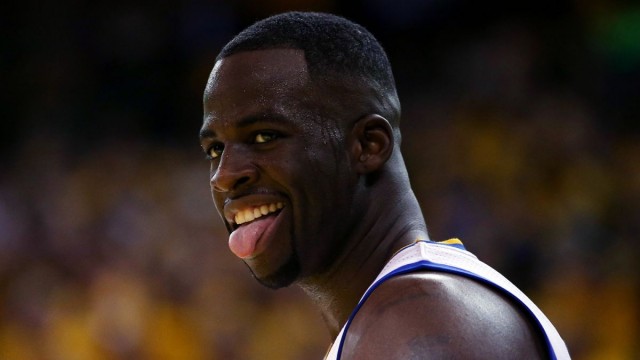 Green can be a Center on Defense and Point Guard on Offense
Green has been compared to a Swiss Army knife as he is capable of playing defense like a center and moving the ball down court like a point guard on offense. As a result of this rare skill, he has turned himself into an All-Star for the first time in his career and even thrust himself into discussions amongst analyst that he is one of the top 10 players in the entire league.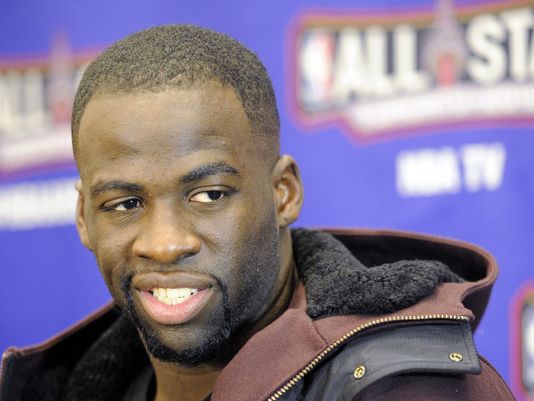 Green Represented the United States National Team in 2011
In 2011, Green represented the United States National Team at the 2011 Summer Universiade Men's Basketball Tournament hosted in Shenzhen, China. While Team USA finished the tournament in fifth place, Green averaged a 46.3% shooting percentage with 8.6 points and 6.0 rebounds per game. This was while he was at Michigan State University and only two years prior to him entering the NBA.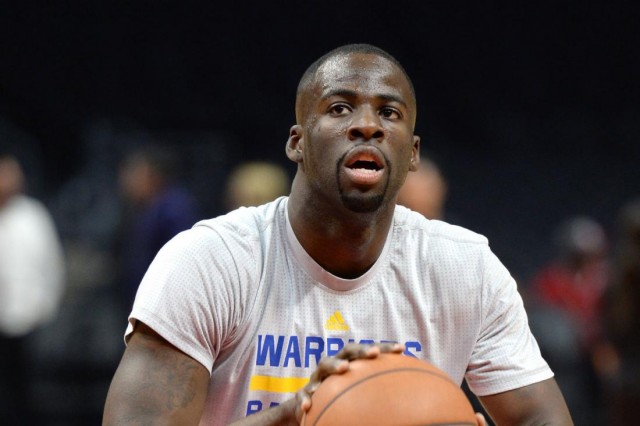 Green's Girlfriend (Jelissa Hardy) has a Daughter from a Previous Relationship
In a recent online biography, Hard wrote that as a student attending Michigan State, she also had her daughter named Kyla Dior at only age 20. Her daughter can be predominantly found on Hardy's Facebook page. Kyla is from a previous relationship and not the daughter of Green.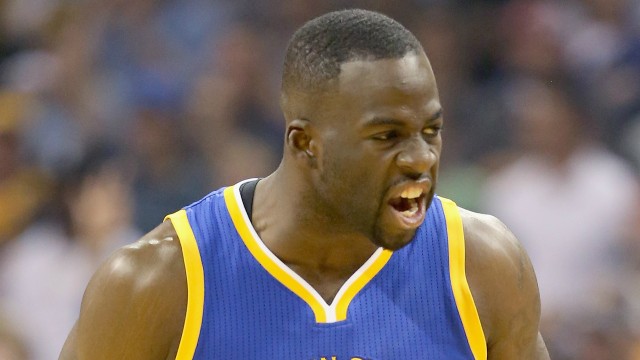 Had the Best Plus/Minus of Any Player in the Past 20 Years
Green can be an extremely intimidating presence on the court and can score a ton of points, rip many rebounds and have multiple assists with only a short amount of game time left on the clock. As a result, the Golden State Warriors have proven to be a stronger presence when he is on the court. In the 2016 season, he posted the best raw plus/minus of all players for the past 20 seasons. The plus/minus statistic measures the point differential for a team when one player is on the court which equates to the difference in points scored for and against. Although this is a team statistics, when reviewed individually, it can show how the team performs with a specific player on the court.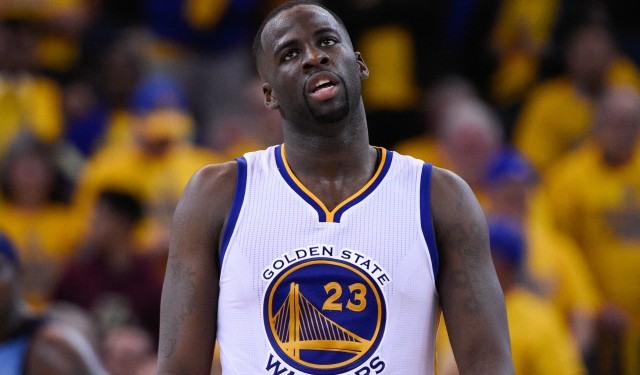 Had 13 Triple-Doubles during the 2015-2016 Season
During the 2015-2016 season, on November 24th, Green recorded his third career triple-double with 14 points, 10 boards and 10 assists against the Phoenix Suns. His fourth triple-double was the next game on November 28th in which he had 13 points, 11 boards and 12 assists against the Sacramento Kings. This made him the first Warriors play since Wilt Chamberlin in 1964 to have back-to-back triple-doubles. On January 4th, Green became the second Warriors player in history to achieve three consecutive triple-doubles (Tom Gola was the first in the 1959-1960 season). Throughout the entire season, Green posted 13 triple-doubles which were second in the league to Russell Westerbrook's 18 thus breaking Gola's best of nine for a franchise record.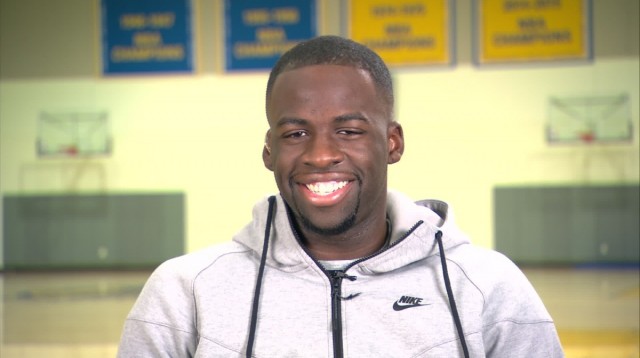 Has Been With His College Sweetheart since Michigan State
Born in Virginia, Draymond Green's girlfriend, Jelissa Hardy, have been sweethearts since they met at Michigan State. Jelissa is 28 and Draymond is 26 but they both graduated in 2012 from the school located in East Lansing, Michigan. She earned an English degree while his degree was in Communications. Although neither of them are using their degrees, they have had a lasting connection for many years.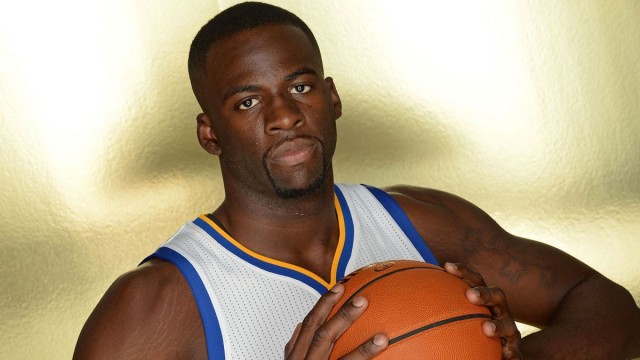 He has Two Brothers and Three Sisters
Green was born to Mary Babers and Wallace Davis who separated when he was a child. Raymond Green is his stepfather and he has three sisters, LaToya Barbers, Gabby Davis and Jordan Davis as well as two brothers, Braylon Green and Torrian Harris. From 2009 to 2011, Braylon actually played basketball for the University of Nebraska at Omaha.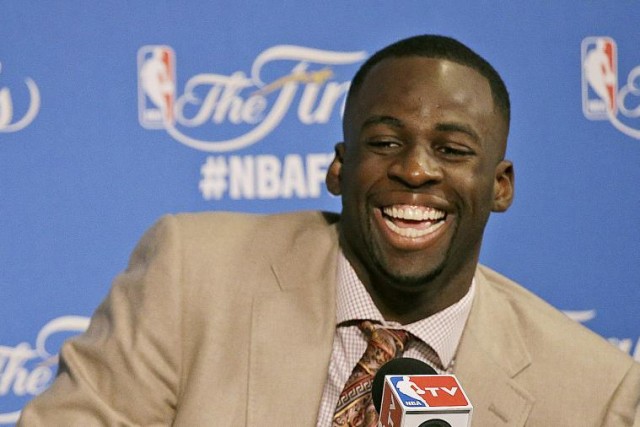 He Moved into an Apartment in Emeryville, California Due to Cost
Due to the high cost of housing San Francisco, when Green first joined the Golden State Warriors, he moved into an apartment in Emeryville, California in 2012. Despite the large salaries that even the league-minimum players make, many on the team live in the same area. When asked why he moved, Green explained that he has been broke his entire live. Although he is not going to continue to live that life, he will live by those same principles of modesty and self-control.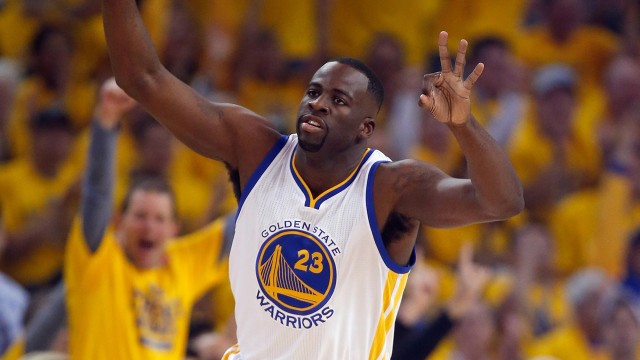 Jelissa Hardy's Modeling Career Ended in 2013
In 2009, Jelissa joined Model Mayhem which gives young models a chance to show the world their modeling skills and experience. She had a detailed Model Mayhem page telling them what she needs to become successful. In 2013, she had a modeling Facebook page that described her background and how she became interested in modeling. The page also mentioned that she decided to place her dream career on-hold to focus on her education and daughter. Since 2013, the modeling career has not been revisited by Jelissa.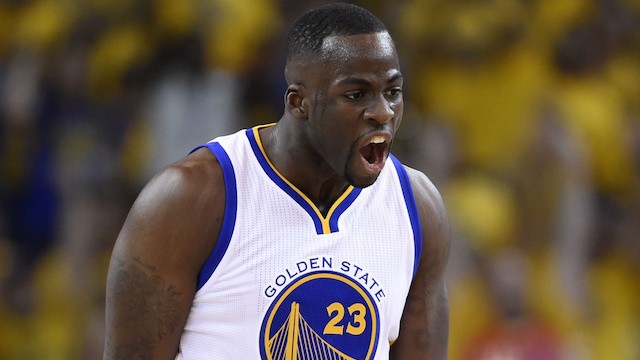 Jelissa Played High School Basketball
They say that birds of a feather flock together. Well, in the case of Green and Hardy, this is very true. In high school, Hardy was an avid basketball player and ran track. Unfortunately, due to back injuries, she had to stop playing both sports. However, her love for all sports continues to this day and she is aspiring to be a sports broadcaster which allows her to discuss news, sports and entertainment.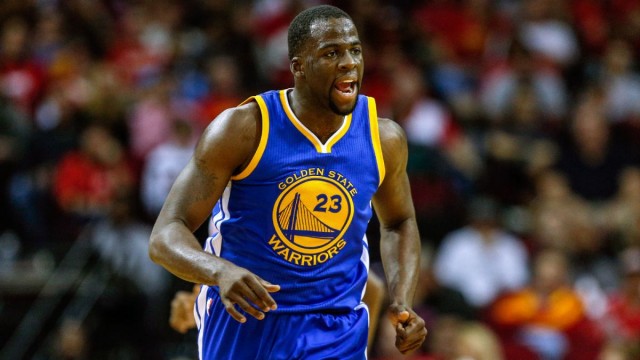 Jelissa was pictured with Green's Contract Signing
Following Green's incredible performance during the 2015 NBA Finals, he was given an $82 million contract over five years. According to the Associated Press, the elaborate contract signing included Green's mother (Mary Babers Green), girlfriend, agent and best friend. The Associated Press also captured a photograph of Hard and Green's mother laughing. Interestingly, his mother has become a Twitter icon due to her live-tweeting during his games.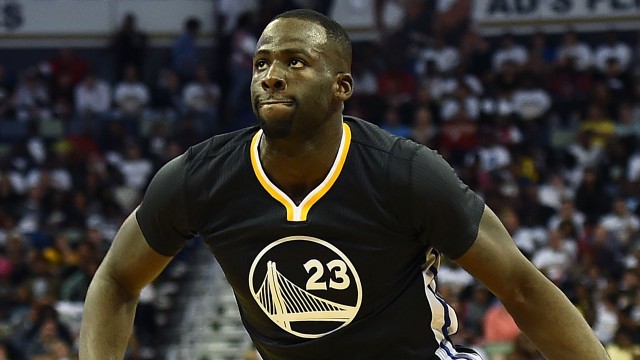 Named to His First All-Star Game in 2016
As a result of his Warriors record-setting 13 triple-doubles during the 2016 season, Green was nominated for the first All-Star game of his career. Also, Green became the first play to record five or more in all statistical categories. This achievement last occurred by Nicolas Batum during the 2012 season.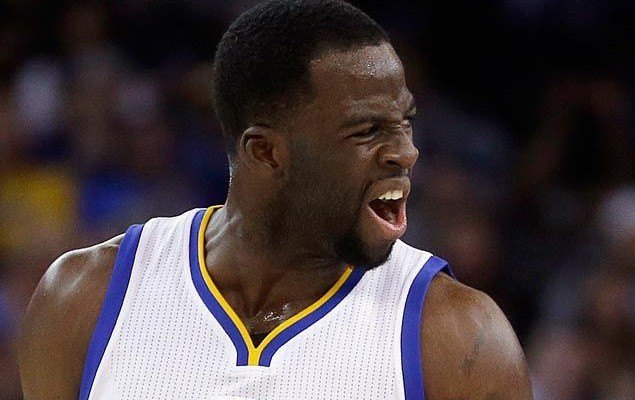 Parents Forced Him to Play Defense against the Biggest Kids on the Court
One of the greatest skills Green has to offer any NBA team is his ability to be a center on defense and point guard on offense. This can be attributed to his family coaching while growing up in Michigan. Green told the media that his father and uncle forced him to always play against the biggest kids while on defense and then play point guard on offense. Although he was bigger than everyone at the time, he was still acting like a point guard by running and shooting the ball. Green's family told him that if he doesn't grown anymore, he will always have those guard skills. This has been a vital aspect to the success of his game.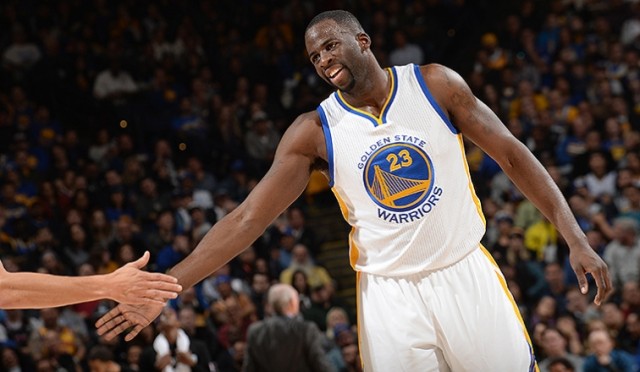 Prefers to watch WNBA
Green says he regularly watches the WNBA because he learns more from this side of the sport than from watching the NBA. He further stated that in the NBA there is always someone around only because they can jump but they do not have any clue about the fundamentals of the game. On the other hand, the WNBA players all rely on the essential skills like dribbling, pump fakes and proper pivoting. In addition to watching WNBA games for pointers, he thoroughly studies different moves that players have and how he thinks they can be defended during a game.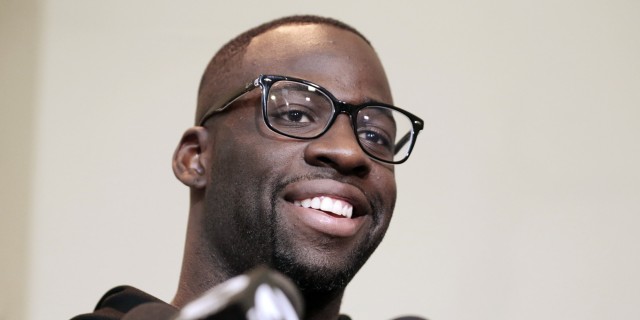 Still Calls Tom Izzo at 4AM
Draymond Green and Tom Izzo, head coach of the Michigan State Spartans men's basketball team, had a great relationships while he was playing at the school. Fortunately, they continue to be in contact on occasion and have developed a friendship. They are still so tight that Green still feels comfortable enough calling Tom Izzo at 4AM to discuss basketball prior to a big game or just talk about sports in general. Although players and coaches always have some type of relationship, this is a true lifetime-long friendship.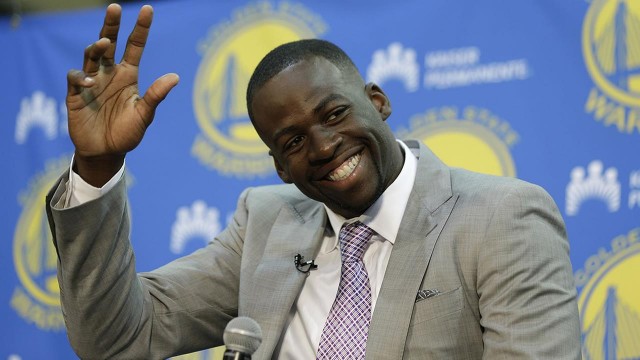 Remembers all 34 Players Drafted Ahead of Him
During the 2012 NBA Draft, few analysts were able to envision a Golden State Warriors team where Draymond Green became an All-Star not to mention one of the best players in the league. For this reason, he was drafted as the 35th pick overall. They saw him as a player who was too small to play at the center position and too large for a small forward. Since that time, he has proven those skeptics extremely wrong.
That slight during the draft put a chip on his shoulder and he still remembers the 34 players that were drafted ahead of him. Actually, Green memorized their names and the teams in which they were drafted. If you ask him the question, he can accurately recite all of them without looking at a sheet of paper. Not only is that impressive but it is just plain awesome and shows how much of an impact that the second round picks have had on him.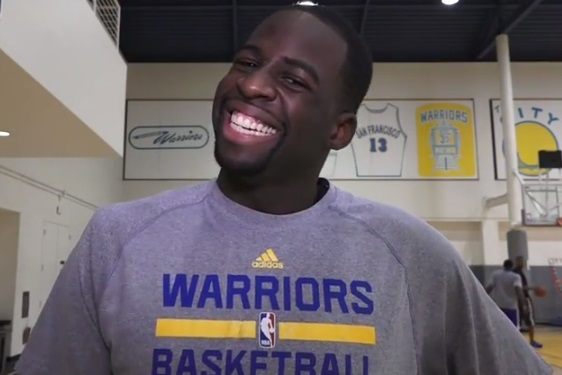 Two-Time State Champion at Saginaw High School in Michigan
Green attended Saginaw High school in Michigan under the tutelage of Lou Dawkins. During his sophomore year in 2005-2006, he was averaging 12 points and 11 boards per game. The next year, he averaged 25 points, 13 boards, 3 steals and 3 assists per game. This season he led the team to the Class A State Championship as well as a 26-1 record. During his senior year, Green averaged 20 points, 13 boards and 2 blocked shots per game leading the team to a 27-1 record as well as another state championship. USA Today ranked the team as the Number 4 men's high school basketball team in the United States.
Draymond Green is currently one of the best players in the league and if he keeps moving forward the way he is, could be in discussion for one of the best players of all time. The statistics he is posting nightly are nothing short of amazing. The aforementioned 20 fast facts about Draymond Green add considerable content to his story and make him one of the most interesting NBA players that are gracing the court to date.