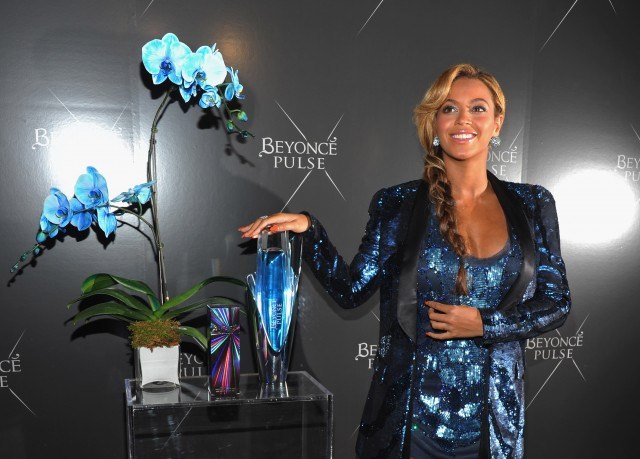 When you are a famous and wealthy celebrity, you will have the opportunity to make money through a variety of different revenue streams that are outside of your respective industry. Typically, the most popular way that celebrities can earn an extra bit of cash is through various forms of product endorsements. Celebrities can simply put their name on an article of clothing, for example, and the sales will go through the roof. In more recent times, celebrities have created their own fragrances. In terms of a business opportunity, having your own fragrance line is the way to go. Typically a celebrity will sign a contract with an established perfume house, settle on a specific scent, and then watch the dollars roll in. The perfume houses do most of the heavy lifting, and all the celebrities really have to do is put their name or face on the product and then help promote it. Perfume is relatively inexpensive to produce and it is then sold for a considerable markup. This is even more true for celebrity fragrances. So why don't we take a look at 20 different celebrities that have their own fragrance or fragrance line?
Photo by Mike Coppola/Getty Images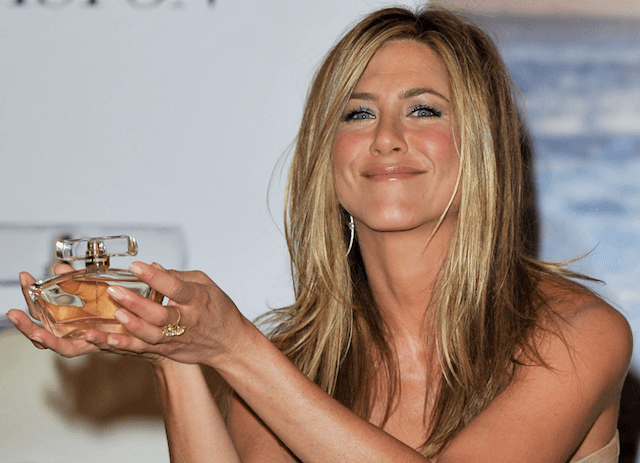 20. Jennifer Aniston – Jennifer Aniston
Actress Jennifer Aniston wanted to get into the world of luxury fragrances, so she worked towards obtaining a deal with a company to create her perfume. Simply called "Jennifer Aniston", she launched the perfume back in 2010. It contains citrus grove accord, rose water, jasmine, violet, amazon lily, musk, amber, and sandalwood and you can purchase a 2.9-ounce bottle on Amazon for about $22 dollars.
Photo from Huffington Post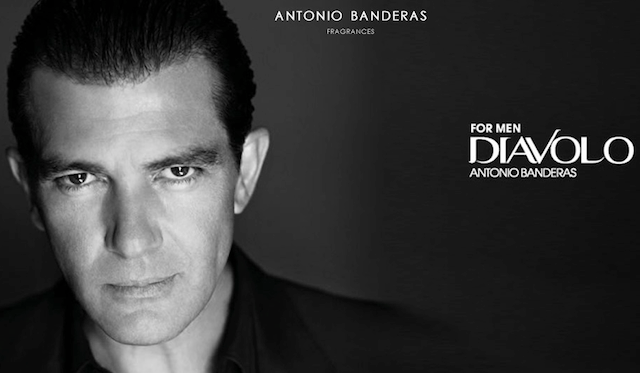 19. Antonio Banderas – Diavolo
While fragrances for women by female celebrities are often the more successful types of fragrances, that doesn't stop male celebrities from establishing their own. Actor Antonio Banderas was one of the first male celebrities to launch a fragrance, and his first cologne known as "Diavolo" was launched back in 1997. He's worked with Puig to create the fragrance, and since then he has launched a variety of other fragrances (around 11) for both men and women.
Photo from antoniobanderasfragrances.com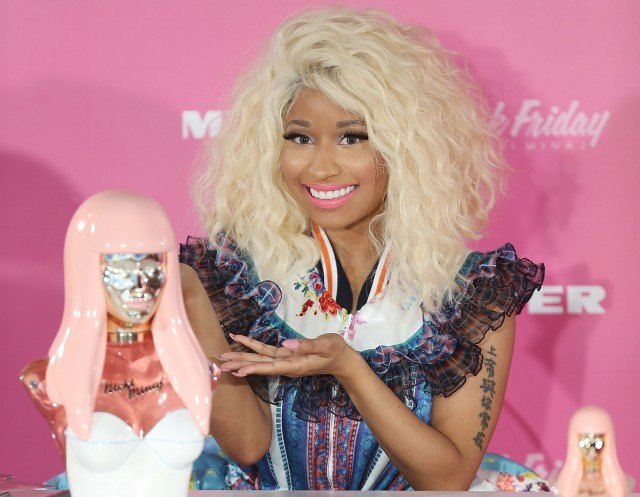 18. Nicki Minaj – Pink Friday
Following the success of her first album Pink Friday, American rapper Nicki Minaj wanted to get into the world of celebrity fragrances. Two years after she launched her debut album, she teamed up with Elizabeth Arden to create her first fragrance "Pink Friday". The launch of her first fragrance has been such a hit, that she went on to create five more fragrances with Elizabeth Arden.
Photo by Mark Metcalfe/Getty Images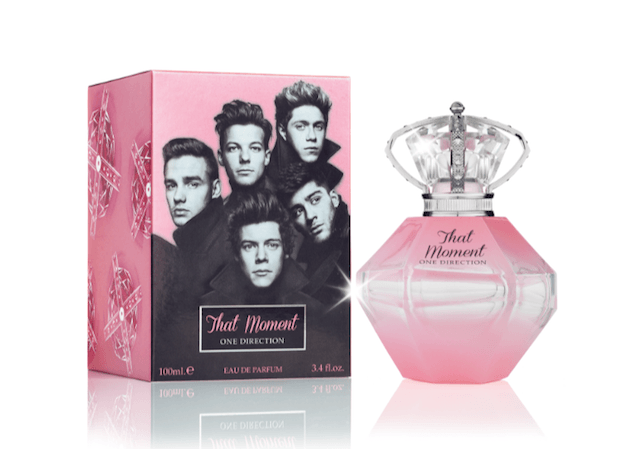 17. One Direction – Our Moment
Typically only a single celebrity launches a fragrance, not a group of individuals, or a band for that matter. Well that didn't stop the pop boy-band from England known as One Direction. Last year they went forward with their own fragrance called "Our Moment", and it's marketed for teenaged girls and young women. I suppose they know their target market pretty well. Since then they have gone on to release three other fragrances.
Photo from onedirectionfragrance.com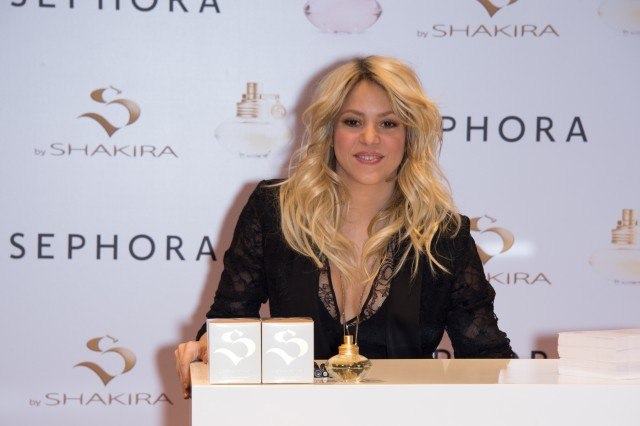 16. Shakira – S by Shakira
Columbian pop sensation Shakira is known throughout the world for her catchy tunes, and she is yet another celebrity that has entered into the world of perfume. Back in 2010, she would procure a contract with Puig to develop a line of fragrances. That year "S by Shakira" was born, and it was an instant hit. Since then she has launched five additional fragrances with her name on them. You should be starting to see now that celebrities can make a boat load of money in the perfume industry, because they totally do.
Photo by Dominique Charriau/Getty Images for Sephora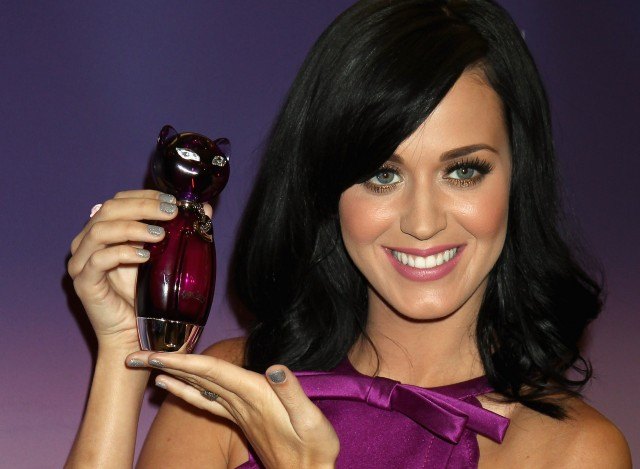 15. Katy Perry – Purr
Katy Perry released her first album as a recording artist in 2001, but it wasn't until her second release in 2008 that she gained a worldwide following. Like the other celebrities on our list, Katy looked to launch her own line of perfumes. In 2010 she partnered with Gigantic Perfums, and "Purr" was born. It was a solid hit and affordable, which lead to an additional four other fragrances being launched under her name.
Photo by Chris Jackson/Getty Images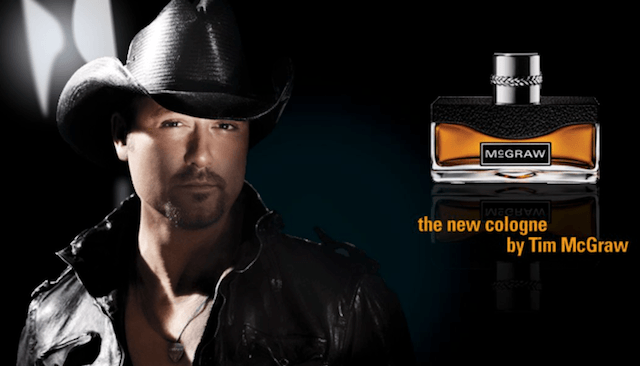 14. Tim McGraw – McGraw
The country music singer/songwriter Tim McGraw wasn't afraid to break some stereotypes and get into the fragrance industry. He teamed up with Coty, Inc. to come up with his first cologne known simply as "McGraw". Well it seems like he did something right, as three other types of cologne have been put out since his debut fragrance was released.
Photo from fragrantica.com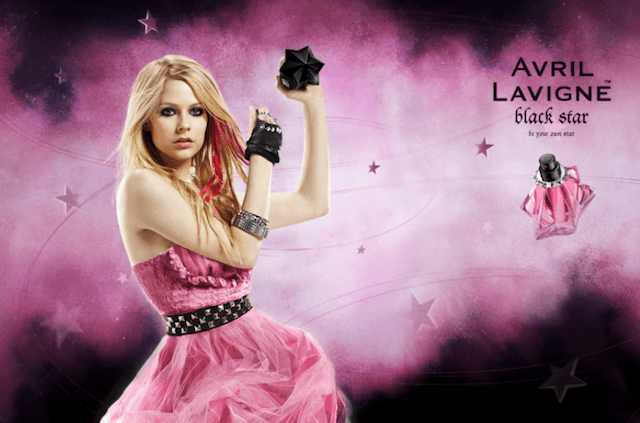 13. Avril Lavigne – Black Star
Canadian singer/songwriter Avril Lavigne has had a successful career within the music industry, and she was successful enough to create her own fragrance. In 2009 she worked with Proctor and Gamble to develop a series of perfumes, body lotion, and spray deodorant that was part of her "Black Star" beauty line. After that success, she would go on to release two additional lines of perfume.
Photo from fanpop.com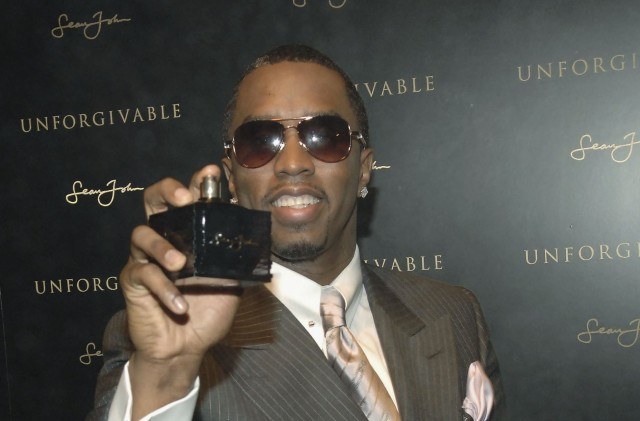 12. Sean Combs – Unforgivable
When Sean "P. Diddy" Combs isn't rapping, he likes to dabble in the world of business. From his clothing line to Ciroc vodka, Sean Combs is somewhat of a renaissance man. So naturally, he launched his own fragrance line called "Unforgivable". It's one of the more prominent celebrity colognes out there, and since its launch, he's gone one with David Apel to create a few more fragrances, including some for women as well.
Photo by Brad Barket/Getty Images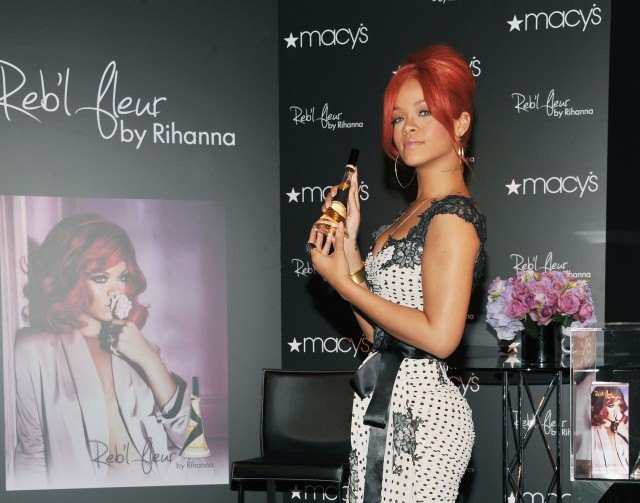 11. Rhianna – Reb'l Fleur
You're probably seeing a trend now, which is prominent musicians make up the most of celebrities that launch their own fragrances. Rapper/singer Rhianna would team up with the perfume house Parlux in 2011 to develop her own fragrance known as "Reb'l Fleur". Like the other celebs on our list, Rhianna's perfume was so successful she has gone on to launch three other fragrances since.
Photo by Slaven Vlasic/Getty Images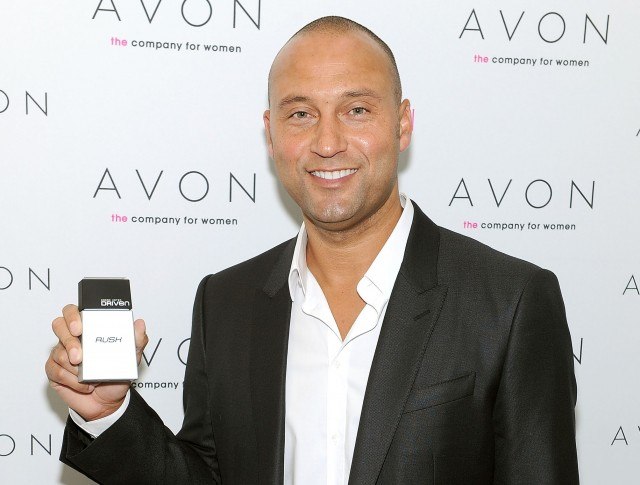 10. Derek Jeter- Driven 
Baseball legend Derek Jeter is one of the few celebrities on our list that isn't a musician, yet he has launched his own fragrance line. Back when he was still playing ball, he teamed up with Avon to come up with his luxury cologne for men. They called it "Driven", and it has spawned a few other fragrances over the years.
Photo by Dimitrios Kambouris/Getty Images for Avon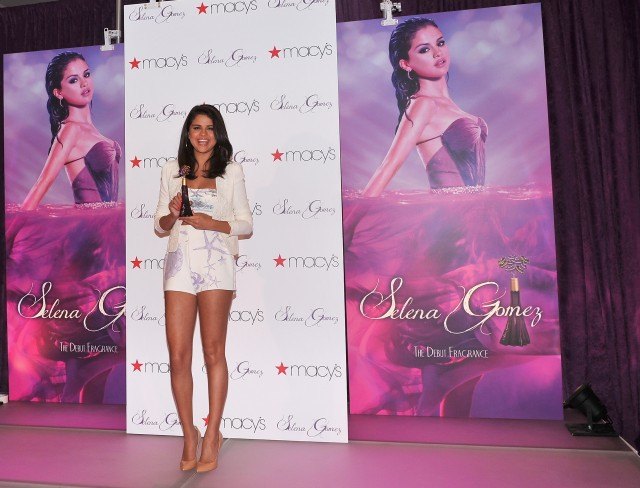 9. Selena Gomez – Selena Gomez
Selena Gomez has acted in 18 films, has appeared in 11 television shows, and has released four albums and she's only 23. She is certainly very successful, and is yet another celeb to launch a fragrance. In 2011 she launched her debut fragrance "Selena Gomez", and I'd imagine she's working up on her follow up to that perfume.
Photo by Fernando Leon/Getty Images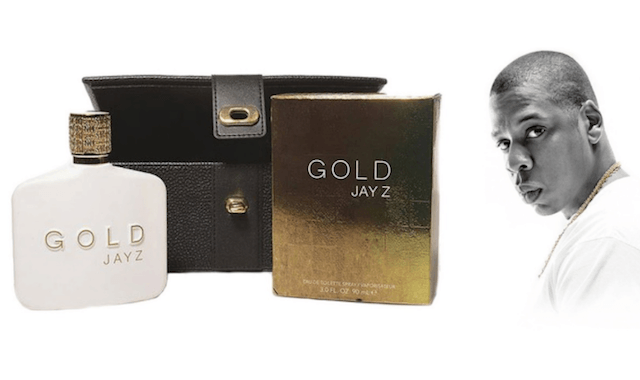 8. Jay-Z – Gold
Jay-Z is certainly an accomplished rapper, producer, and musician, and when he's not working on his music, he's known for his various business ventures. From his clothing line to formally being a part-time owner of the Brooklyn Nets, Jay-Z does it all. Naturally he launched his own cologne back in in 2013 and it was called "Gold".
Photo from centrictv.com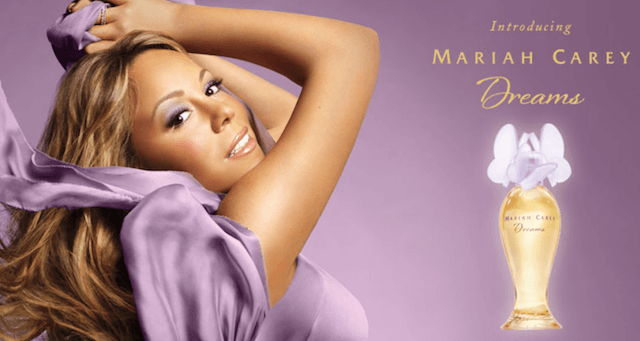 7. Mariah Carey – Dreams
Mariah Carey is quite the singer/songwriter, and has enjoyed a successful career in the music industry over the years. This lead her to obtain a contract with Elizabeth Arden to create a new celebrity fragrance. In 2007, the perfume "M" was born and it went on to become one of Elizabeth Arden's best-selling products. Since then she has launched a few other fragrances, and "Dreams" is her newest release.
Photo from mariahcareybeauty.com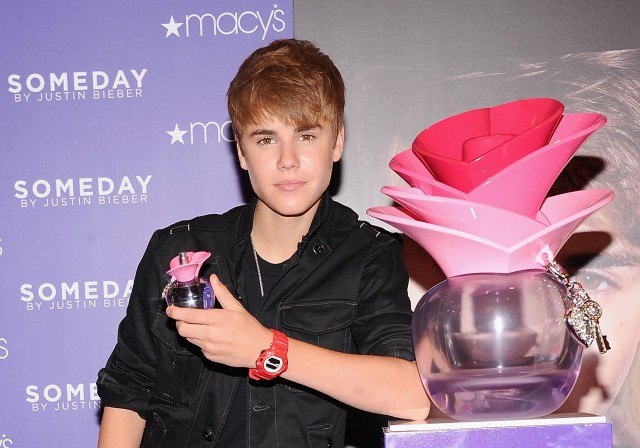 6. Justin Bieber – Someday
Canadian pop singer Justin Bieber might be one of the most hated celebrities out there, but the guy is extremely successful. Outside of his profitable music career, he went on to work with Elizabeth Arden in 2011 to create a fragrance for women called "Someday". It was a big success among teenaged girls, and he has since gone on to release two other fragrances.
Photo by Jamie McCarthy/Getty Images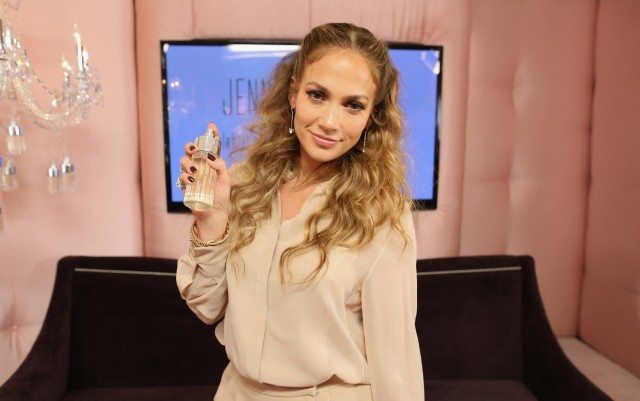 5. Jennifer Lopez – Glow
Back in 1998 Jennifer Lopez wanted to create a "lifestyle line" that was going to include a fragrance. She signed a contract with Coty, Inc. and in 2002 they launched her debut fragrance called "Glow". Critics thought it was going to be a failure, but it turned out to be one of the best selling fragrances in America that year. Since then, JLo has released five additional fragrances.
Photo by Christopher Polk/Getty Images for Coty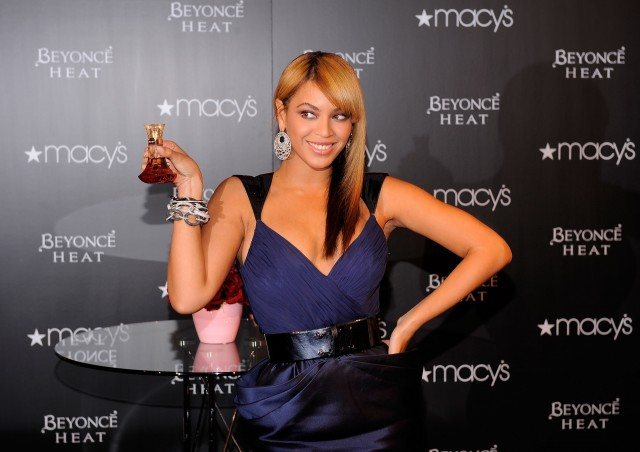 4. Beyonce – Heat
Obviously Beyonce has her own line of perfumes, I mean, why wouldn't she? Back in 2010 she worked with Givaudan's Claude Dir & Olivier Gillotin to create her debut fragrance. They called it "Heat", and since then Beyonce has released two other fragrances called "Pulse" and "Rise".
Photo by Jemal Countess/Getty Images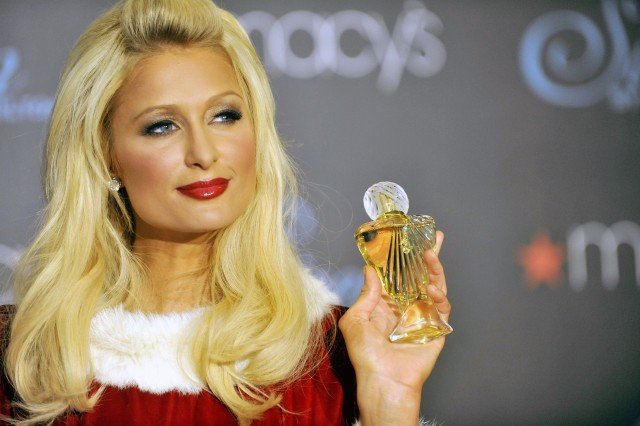 3. Paris Hilton – Fairy Dust
Paris Hilton is one of those celebrities that was born into wealth and is famous for being famous. Many have wondered what the socialite actually does, but she surprisingly keeps herself busy with her business ventures. She has launched over eight different fragrances over the years, not to mention that she has her own fashion line as well. In fact, she is one of the most successful individuals when it comes to celebrity fragrances. Back in 2012, she was reported to be earning some $10 million dollars per year from her product lines.
Photo by Toby Canham/Getty Image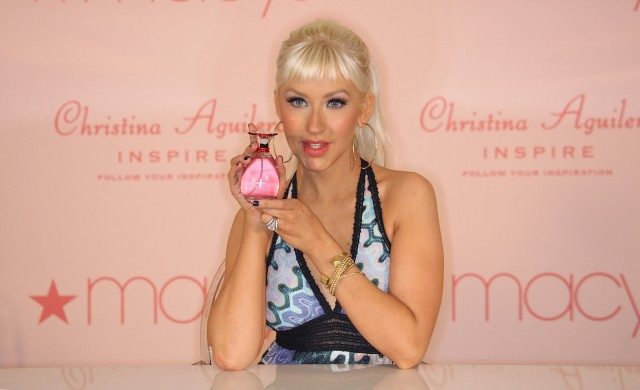 2. Christina Aguilera – Inspire
American singer, songwriter, and actress Christina Aguilera knows a thing or to about fragrances and perfume. In the early 2000's, she released a perfume in Europe called "Xpose". It sold relatively well, and after securing a contract with Proctor and Gamble, she kept on going. She would then release "Simply Christina" to European markets, before making "Inspire" that saw a larger release. Since then she has gone on to release over six different fragrances across the world.
Photo by Frederick M. Brown/Getty Images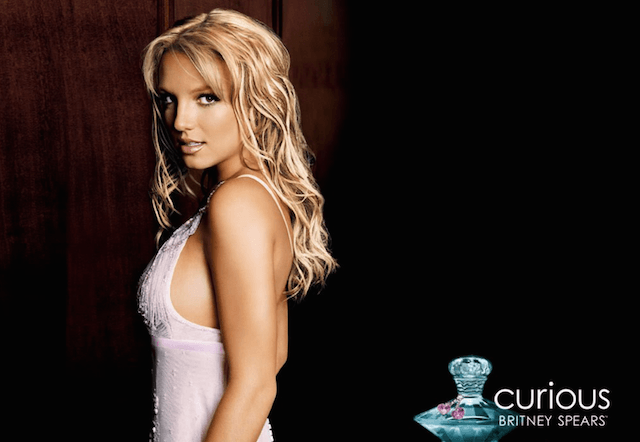 1. Britney Spears – Curious 
There are celebrities that have fragrances, and then there is Britney Spears. When in comes to the world of celebrity perfumes, Britney is the queen. She has had one of the most successful careers within the fragrance industry, and her perfumes still remain to be best-sellers to this day. In 2004 she partnered with Elizabeth Arden and her first fragrance, "Curious", was born. Since then, over 15 different fragrances have been released with Britney's name on them.
Photo from YouTube