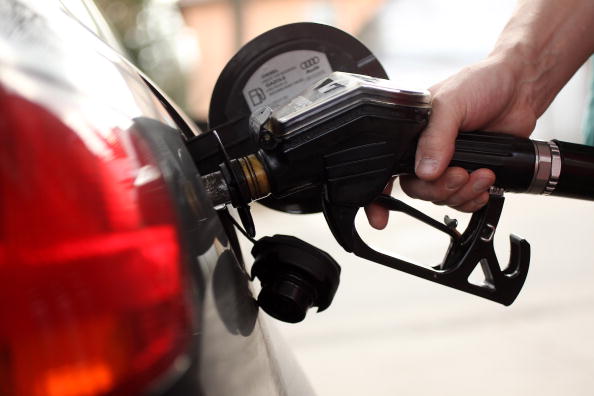 Gas prices in the United States have been on the rise for what feels like forever; at some point even reaching well over $4.  Many drivers across the country have had to face the reality and consider other options for their commute; carpools and public transportation have become ways to not only help the environment, but to help people's pockets.  However, those who live outside of a metropolitan area know that sometimes driving yourself is a necessity and paying for gas cannot always be avoided. While the national average for gas dropped six cents last month, it has still not given people at the pump much relief. Do you want to see how the prices in your state measure up with those across the country? I have compiled a list of the highest gas prices in the United States.
5. Connecticut $3.96
Connecticut's gas prices (along with prices for nearly everything else) are always up and down and tend to vary across the state.  The tax on gasoline in Connecticut is 49.3 cents per gallon, making it the third highest in the country.
4. Washington $3.98
Even though Washington state has five refineries, gas prices in the state are still rather high and even though the national average has dropped, gas prices in Washington during July of this year were nine cents higher than they were at the same time last year..  Washington charges a tax os 37.5 cents per gallon of gas making giving them the ninth highest tax in the country.
3. California $4.09
Last year California was the country's third largest producer of oil; however, this has not meant much for their gas prices other than the fact that they are still ridiculously high.   One of the reasons for their high gas prices can be attributed to the 50 cents per gallon tax on gas – which is higher than anyone else in the country except New York.
2. Alaska $4.35
Alaska is one of the nation's top oil producers and the gas they produce accounts for the gas most Alaskans use.  The state's tax is also just 12.4%, making it the lowest in the country; however, even with this factors gas in Alaska is still expensive due to high distribution costs.
1. Hawaii $4.35
Hawaii's gas prices tend to high because the island must constantly rely on gas to be shipped from other parts of the world. Hawaii also relies on petroleum for its electric power giving them not only the highest gas prices, but the highest electricity rates as well.  The state also pays a considerable amount of taxes, 48.5 cents, which is the fourth highest in the country.
(Photo Illustration by Sean Gallup/Getty Images)